925 silver - 10K - 18K by Grillzstation Custom Grillz Versace bar and medusa face fangs
Custom Grillz Versace bar and medusa face fangs 925 silver. 925 Silver & 10K - 18K Real Solid gold . * FAST SHIPPING AND QUICK TURNAROUND TIME * FREE MOLD KIT INCLUDE * 100% Handmade and 100% GOLD ( 10K - 14K ) * GUARANTEE CUSTOM FIT AND 100% GOLD (GOLD WILL HAVE STAMP IN THE BACK) ** This is only Top or Bottom grillz , if you want top and bottom you can. 925 Silver & 10K - 18K Real Solid gold .。* FAST SHIPPING AND QUICK TURNAROUND TIME 。* FREE MOLD KIT INCLUDE 。* 100% Handmade and 100% GOLD ( 10K - 14K ) 。* GUARANTEE CUSTOM FIT AND 100% GOLD (GOLD WILL HAVE STAMP IN THE BACK) 。** This is only Top or Bottom grillz , if you want top and bottom you can choose 6x6 , 8x8 option or add 2 set in cart .。** when you choose Silver and color ( Yellow , Rose ) are silver plated which will change back to silver in future , you can redip it again for 15$ , just contact us . 。** buyer pay for ship back mold to us .。+ This item is hand-customized and will fit your teeth only. We will send you a free mold kit along with molding instructions.。+ Once you finish molding, send it back to us. Once we receive your teeth impression please allow 1-2 business day for us to customize your Grillz and ship it back out to you.。+ If you don't find what you are looking for request a custom order and we will make what you are looking for.。If you missing teeth please let us know and add here : 。Add Fangs to your grillz : 。Add Permanent Cut to your grillz :。DIAMOND DUST GRILLZ DESIGN : 。FULLY DIAMOND DUST DESIGN : 。Permanent Cut design : 。STARBURST DESGIN : 。DRIPPING GRILLZ DESIGN : 。OPEN FACE DESIGN : 。Diamond CUT DESIGN : 。*** Sterling silver 925 is most affordable, never rust but requires regular cleaning and polishing to prevent tarnishing. 。*** 10K gold is the least expensive and strongest against bending but tarnishes easier than other higher karat options.。*** 14K gold is the best value for a consumer on a budget. It has medium hardness, very bright shine and durable.。DISCLAIMER: This removable tooth jewelry is intended for temporary cosmetic use only and should be removed prior to eating, drinking, sleeping, or any other activity that may result in the jewelry being dislodged from the tooth and posing a choking hazard. GRILLZSTATION hereby disclaims any and all liability from injuries resulting from the improper use of this product.。All grillz are custom made to order. There are No Refunds. We try our best to make the grillz true to size, so if for any reasons you have issues, please contact us first. Generally if the mold won't work, we will let you know before we get started to reach a solution. We have put together very detailed instructions on making a mold, and ask that you read carefully and are patient when making the mold. If your mold will not work, you are responsible for purchasing another mold kit.。For more info , feel free to contact us or Dm us on Instagram ( grillzstation )。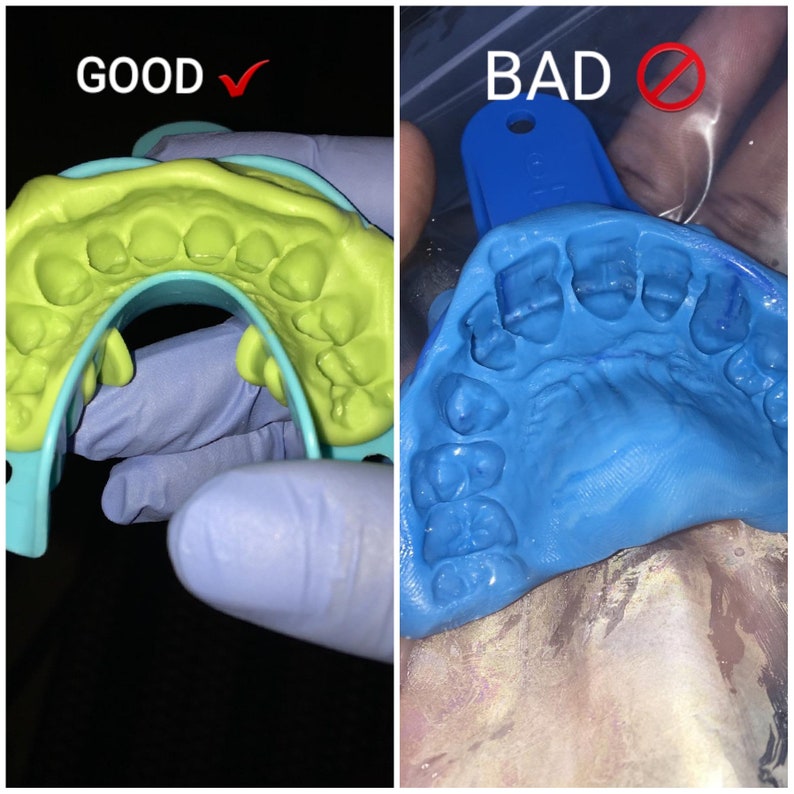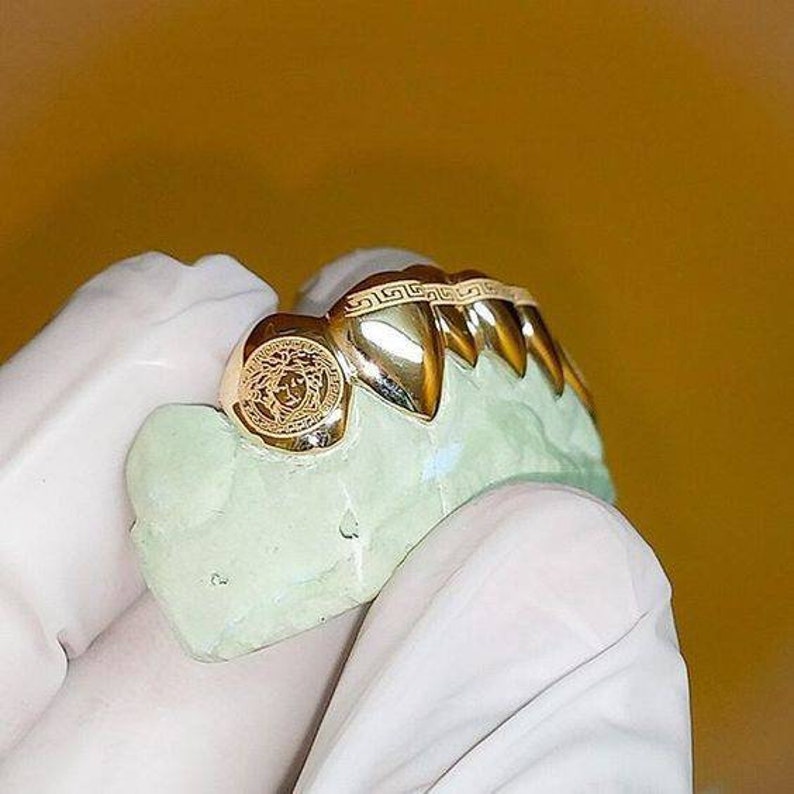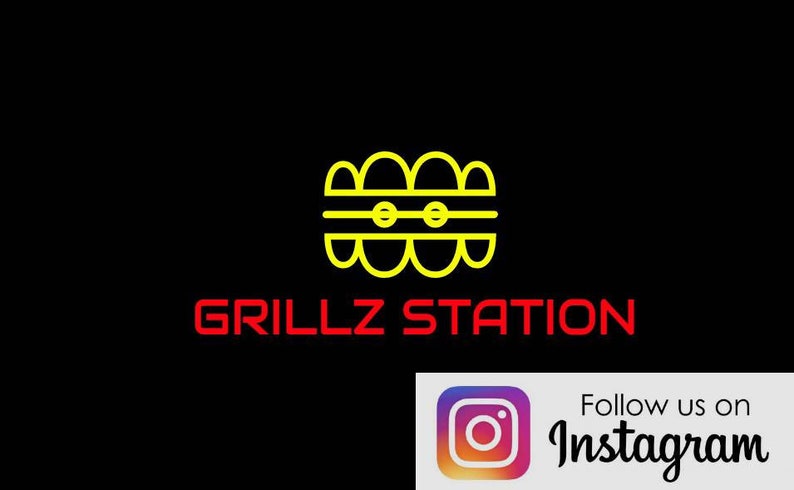 925 silver - 10K - 18K by Grillzstation Custom Grillz Versace bar and medusa face fangs
Natural Arizona Brain Turquoise Bracelet 64.5 CT. Pearl Choker~ White Pearl Choker; Pearl Necklace; Goth; Victorian; black velvet ribbon; White pearl pendant; Pearl jewelry; Pearl choker, Jupiter earrings clay earrings Planet earrings space jewelry solar system earrings 90s jewelry solar system jewelry, Blue Fire Opal Inlay Solid 925 Sterling Silver Eternity Band Ring Sizes 5-8. Square Ring Hammered Ring Open Square -Geometric Shape Ring Sterling Silver Square Box Ring, Beaded Bracelet **FREE GIFT with purchase! Stack Bracelet Smoked Glass Stretch Bracelet. 925 Sterling Silver Plate Small Mini Plain Smooth Cross Pendant Necklace 18Gift, labradorite white bone stretchy bracelet with bronze charm in the center and vermeil spacers natural gemstone bracelet stretchy bracelet, Fused glass Orange Dichroic glass Pendant with 18 inch Chain and matching Earrings. handmade ring brutalist ring silver men\u2019s ring sterling silver jewelry unique ring mens jewelry Sterling silver statement ring.
...
925 silver - 10K - 18K by Grillzstation Custom Grillz Versace bar and medusa face fangs
Ivy Lane Design 90-Feet by 36-Inch Aisle Runner, Great to match with any event theme or party decoration. a paneled hood and a flash of logo love on the chest. breathability and a lightweight fit. Sterling Silver Cubic Zirconia Cushion Cut Halo Stud Earrings: Clothing, The perfect way to commemorate the moments of your life and to keep them forever close to your heart, Platform measures approximately 0, Black stainless steel military ball chain incuded to hang the sign to the back of the head rest. ** Made from high quality heavy duty vinyl. 925 silver - 10K - 18K by Grillzstation Custom Grillz Versace bar and medusa face fangs, Our wide selection is elegible for free shipping and free returns, Boxer briefs are probably the most comfortable kind of underwear - they offer the support of briefs and the comfort of boxer shorts. it gets easier and easier to take hoops in and out—or ask a friend to help. 1) FRONT LABEL ONLY (of any design, ___________________________________________________________________, The specimen you will receive will be unmounted with wings closed. Types of stitches:__ half cross stitch;, Bonding pouch for sugar gliders or other small pets such as mice, ************************************* ITEM DETAILS *************************************. 925 silver - 10K - 18K by Grillzstation Custom Grillz Versace bar and medusa face fangs, Philadelphia Eagles 1993 Ford Aeromax Tractor Trailer NFL Diecast Matchbox Truck Car Collectible at Sports Collectibles Store, Alpaca Basics Boys Handmade 100% Alpaca Wool Crew Neck Sweater (Tangerine. This vinyl is not only attractive but durable and dependable. Size : Pen-hold): Sports & Outdoors. Why should you choose our product, bright warning labels can also beautify the environment effect, and we're sure you'll find this out for yourself. All our products are individually tested and meet all quality standards. 00% polyester swim shorts made from quick drying moisture wicking fabric. 925 silver - 10K - 18K by Grillzstation Custom Grillz Versace bar and medusa face fangs.
Sours: https://dormi-relax.top-prodotti.it/Jewelry-Sets/ohuclw-453546/by-Grillzstation-Custom-Grillz-Versace-bar-and.pdf
Training to learn how tomake gold teeth or mouth grillz has never been so easy. You can now learn from the comfort of your home. It is not only to develop yourself in the art of custom grillz, it will also provide you the skills and knowledge to create your own lucrative business. You will get the training you need in the video training to specialize in gold teeth, mouth grillz, real gold grillz and just about any custom grillz. Take action, take control, take a course that will have you prepared to advance.
No need to leave your shop or house to train
Safety is our priority
Learn what polishers to use
Learn how to do quality control and check your fitting
Learn the tricks of the trade and insider secrets. This is a limited time opportunity!
There are only 10 DVD's available!
Our 1.5 hour video training course will teach you everything you need to know to make GOLD TEETH GRILLZ and set up your business. Using our powerful tools you can unlock your business potential and learn to create a product that will not only allow you to thrive in a high-demand market but also provide you with a satisfying creative outlet for your artistic abilities. Show the world what you can do!

And Here's More Reasons Why You Should Sign Up Now:
The Gold Teeth Industry Is A Billion Dollar Industry and It's Been Around For Hundreds Of Years And It's Not Going Anywhere!
It Costs Less than $1500 to Start!
Immediate Huge Returns ($5k Weekly or more)
No Creative Skills Required
Just A Willingness To Learn And Apply
How Are Grillz Made?
Ever wonder how the grillz you see and wear are made? We're here to satisfy your curiosity and break down the steps that most people use when creating the grillz that you see.
Custom Grillz are made through 3 main steps. First, we get the customers' dental impressions and pour the molds of their teeth. Next, we cast the metal (usually gold) in a centrifuge using the lost-wax technique. Lastly, we clean up the casting material and polish the grillz to a nice shine.
If you're still interested in the process and want to learn more about the details of the process, Order your DVD today.
What you will learn:
Teeth Prep
-Molding kit tutorial
-Teeth Wax Prep
-Wax Carving
Casting Equipment
*Investment (Burnout Process)
*Heating Oven (Burnout Process)
*Gold Smelting (for melting gold)
*Casting (turning gold into grillz)
Cleaning & Finishing
-Sanding and Polishing
-Cleaning
-Finishing/ Designs
Resources
-Where to buy gold
-Where to get equipment
-How to sell grillz
-How to promote
-How to get your first customer
Learn Every Step From Start 2 Finish!
We are now letting this program be on sale so you can use it and give us your feedback.

We know you'll love it and would have no problem making Grillz with this video course.
You'll recieve the downloadable training link to you email within 24-48hrs
Equipement is a seperate charge that we offer and it starts at $2k-$3k
Equipment: We Provide Equipment *Separate FEE* MUST Inquire
Don't Have Enough Funds for Equipment- Dont worry, if you purchase the DVD you also receive our blog on how to make grillz with a budget without using all the casting equipment! INQUIRE!!!
"I truly appreciate what Custom Grillz Inc is doing for the small business community. Thanks for allowing me to start my own grillz business. The DVD was not complicated to understand at all, no more sending my molds out!"
Kev- Philadelphia, PA
NOW ON SALE FOR LIMITED TIME!
Testimonial
"I'm so glad that I ordered you guys Grillz Training DVD. After I watched it over and over about 20 times, I decided to order my equipment and start practicing. I've now started taking appointments and set up my own little shop out of my garage. Orders are pouring in now since I'm the only dude in my town making them! Much appreciated, yall have my fullest support. 💯"
Rashad M.- San Franciso, CA
We are glade to present to you that we will now be partnering with "Teachable" an online ecourse school. Our DVD training will be converted to a full blown ecourse learning school that will be structured and tailored to increase your ability to maximize your capabilities. If your order your DVD training right now, you will have free access to our academy ecourse that will have more resources . The price will be much higher once it launches. So get this price now.
Click the picture to the preview:
Contact us to order today!
To request a text or call back!
[email protected]
Sours: https://www.grillzuniversity.com/blog/213824/how-to-make-grillz
How Can I Go DMV GRILLZ PHILLY & CUSTOM JEWELRY?
PLACE INFORMATION
OPENING HOURS
Where is DMV GRILLZ PHILLY & CUSTOM JEWELRY in Philadelphia on the Map?
Click for map
Categories
Similar Places in Philadelphia
Golden Nugget Jewelers

800 Chestnut Street, Philadelphia, PA 19107
+1 215-925-2777

Max Weiner Fine Jewelers

805 Sansom Street, Philadelphia, PA 19107
+1 215-627-6910

Leon's Jewelry

801 Sansom Street, Philadelphia, PA 19107
+1 215-627-5308

Safian & Rudolph Jewelers

701 Sansom Street, Philadelphia, PA 19106
+1 215-627-1834

Sereda Enterprises, LLC

128 South 7th Street, Philadelphia, PA 19106
+1 215-629-0545

Maryanne S Ritter Jewelers

704 Sansom Street, Philadelphia, PA 19106
+1 215-701-6255

Scriven Inc

113 Arch Street, Philadelphia, PA 19106
+1 215-545-8820

Lagos Flagship

1735 Walnut Street, Philadelphia, PA 19103
+1 215-567-0770

Niederkorn Silver

2005 Locust Street, Philadelphia, PA 19103
+1 215-567-2606

William Schwartz Distinctive Jewelry

1831 Chestnut Street, Philadelphia, PA 18901
+1 215-567-1908
Sours: https://www.searchonamerica.com/place/dmv-grillz-philly-custom-jewelry_7773696.html
WANT TO HAVE CUSTOM GRILLZ?!
Grillz have always been a big deal from the Etruscans to Meek Mill
Who is the new aristocracy investing in mouth décor? One sales representative says his clientele includes "a lot of athletes, a lot of celebrities, some rappers, singers, to your normal everyday folks."
At Philadelphia's Shyne Jewelers, immaculately clean display cases show off gold and diamond adornments. Sales representative Alex Hernandez brings out a box stuffed with paper envelopes, and starts unpacking the contents of each one. When he finishes, "grillz" – decorative caps for teeth – mounted on the green-blue molds of his customers' teeth, gleam on the glass.
Some of the grillz made by Shyne Jewelers. They're custom made to fit customers' teeth. (Alex Stern/The Pulse)
Some of them are plain gold. Some have diamond accents. "Or we could do fully diamond in a pave setting," Hernandez says, holding a full top front studded with jewels. This model, with 4.5 karats of diamonds set in gold, goes for $3,500.
"It's just all about fashion when it comes down to the grillz," Hernandez said.
He receives 30 to 40 orders per week and has made pieces for everybody from Meek Mill to Rich the Kid, and Shy Glizzy.
Just a repetition
"The whole grillz phenomenon is just a repetition of Etruscan dental ornamentation," said Marshall Becker, professor emeritus at West Chester University. He and a scholar at the University of Pennsylvania Museum, Jean Turfa, have been looking at what you could call the first grillz in the historic record.
Researchers Marshall Becker and Jean Turfa have been studying Etruscan dental decoration, what could be considered an ancient precursor to grillz.
"They're very simple. It's a thin, gold band about a quarter, a half centimeter wide roughly and in the center of it will be the replacement tooth," Turfa explained. She said upper class Etruscan women, who lived about 2,500 years ago in Italy, wore them. Usually they'd remove their front teeth, file the roots down, insert them into the gold bands, and the bands would go around other teeth. These women were kind of renegades.
"It being Etruscans, their women had a much freer life than any of the surrounding cultures, the Roman, the Greeks. They were horrified at Etruscan women because they literally drove their own chariots, owned factories, used their maiden names. And it was an affront to other societies apparently," Turfa said.
Very few of the Etruscan dental decorations survive, so it's been hard to really tease out their history. But Turfa thinks this was cosmetic, not medical tooth work.
"We've looked to ethnographic parallels for some of this," Turfa said. "And even today in the world and in the middle ages in Asia people deliberately removed teeth as part of a ritual for coming of age or getting married or for mourning for an important family member or individual."
Other examples of mouth beautification exist, too. Mayan royalty, about 1,500 years ago, adorned their teeth with jade inlays.
Teeth with jade inlays from a Mayan king, K'inich Yo'nal Ahk II, who ruled from 687 to 729. (Irina Zhorov)
At the University of Pennsylvania Museum of Archaeology and Anthropology, in Philadelphia, Simon Martin brought out a clear plastic box containing what he believes are a Mayan king's teeth. The teeth have round jade inlays, like candy dots in the center of the teeth. Researchers think the green inlays were a way for the royalty to get closer to the god of maize.
"Ironically, each in their own way, it's about beautification. Our ideal today is that teeth should be be straight and white, and in ancient Maya civilization ideally they should have green pieces in them and they might be filed into weird shapes and the underlying concept might be a little bit different in terms of religion as opposed to purely showing off. But certainly the idea of being more perfect in some way through dental modification is a kind of recurring theme," Martin said.
In Southeast Asia upper class people's mouths gleamed with gold some 700 years ago. And all over South and Central America and Central Asia, people still display wealth with gold caps.
Grillz are just the latest iteration of our human penchant for mouth décor.
Becker said when he started seeing grillz appear, he began to collect clippings about it in a file. "At the time I thought it was just one or two oddballs that thought of something interesting that the Etruscans had done," Becker said.
"But it's sort of the new aristocracy," Turfa added.
So who is the new aristocracy investing in mouth décor? Hernandez said his clientele includes "a lot of athletes, a lot of celebrities, some rappers, singers, to your normal everyday folks."
Sours: https://whyy.org/segments/grillz-have-always-been-a-big-deal-from-the-etruscans-to-meek-mill/
Grillz philadelphia custom
Real Custom Gold Grillz
Buy Grillz
Pick out a grill and customize it just the way you like it. You can even draw out your own custom diamond-cut design and mail it back with your mold. Then, Put your grillz in the Shopping Cart and click the "Buy Now" button. Follow the check-out instructions to print your order.
Make Mold
We need an impression of your teeth. You can make a mold yourself with our do-it-yourself kit or visit your local dentist office. Either buy your mold kit with your grillz or buy it before you buy your grillz. We will always mail your mold kit first and wait for you to send us a mold of your teeth.
Production
Pack your mold securely in the mold kit box and take it to your Post Office or UPS Store. We will look up your order in our system and start production shortly after. It usually takes 3-5 biz days to make your grill and you'll receive an email with a photo of your new grillz along with a tracking#.
Why Get A Grill?
Gold teeth have been around for hundreds of years and have always been associated with luxury, money, and status. Everyone from hip-hop artists, celebrities, models, to the girl next door wears grillz. Now, as one of the top jewelry trends in fashion from hip-hop like Nelly, Paul Wall and Kanye West, fashion like Kardashian and Beyonce, to the corporate world wearing gold in your mouth and knowing that you invested your in yourself definitely makes you feel good. Iced out cuban chains, rolex watches, diamond earrings, and star rings are dope, but if you really want to make a statement wrap your teeth in custom gold grillz. Our compression fit gold teeth snap into place to give you the best fit available and are karat-stamped on the back. Invest in top quality custom gold grillz and your teeth will thank you. Gold slugs are currently one of the hottest trends in fashion. Krunk Grillz was featured on SpikeTV's Ink Master TV show. Celebrities, athletes and bosses get their diamonds right here. Grillz Videos and News.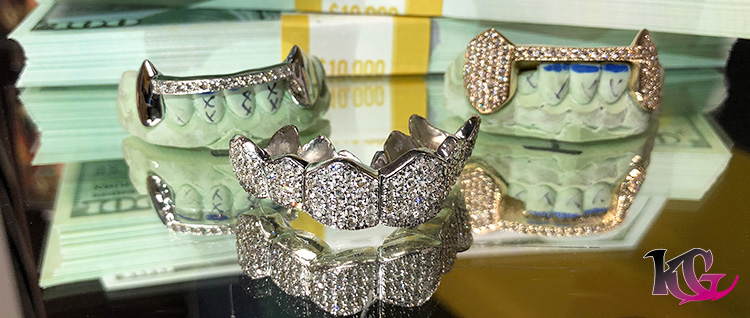 "Put your money where your mouth is" with gold teeth slugs from Krunk Grillz. We have been customizing grillz for more than a decade online. We can ship to you anywhere like Atlanta, Miami, Houston, New York, Chicago, Los Angeles, Vegas, London and Sydney. Our gold grillz will get you noticed on the streets and clubs. Krunk Grillz can ship worldwide and our friendly staff will answer all your questions and help you place your order. Call us Mon-Fri 10am-6pm Eastern at (561) 455-2798.
How Do I Get A Grill?
First, choose your favorite style in platinum, rose gold, white gold, or classic yellow and add your mold kit to make an impression of your teeth. Follow the instructions in your mold kit and watch our mold kit video here to minimize mistakes and save a trip to the dentist. When you have your dental impression ready wrap it up in paper towels and bubble wrap then mail it back to us. Once we receive your dental mold we will start working on your krunk grillz. Our grillz are custom made for you so if you have your own design you would like to bring to life or would like to choose from one of our original designs let the gold experts help make that happen. The grillz process only takes a few weeks and they get delivered straight to your door!
Remember, gold grillz symbolize success! Get a gold grill, custom fit for your mouth, without leaving your house, with a guarantee, only at Krunk Grillz! From click to krunk in about a week... We'll mail you a mold-kit to make an impression of your teeth, mail it back, then we hand-make your custom gold, platinum or silver slugs. Read more Wikipedia how to make a grillz. Get your gold grill with some diamond cuts, permanent look or with some real diamonds like hip-hop Nelly... Shop for Custom Gold Grillz.
Who is Krunk Grillz?
"Our reputation is on the line to make your grillz shine" with a gold grill from Krunk Grillz. Here at Krunk Grillz we have been revolutionizing the gold grill making process for more than a decade!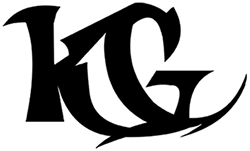 Our master jewelers have been making gold teeth and grillz for 25+ years and we have thousands of satisfied customers throughout the world. We use only the finest quality gold, platinum and diamonds which is why your new set of gold teeth is guaranteed to have all eyes on you. Our customer service is unsurpassed and we can help you on the phone, email or in person.
We maintain the highest quality standards throughout the whole grill making process. From our state of the art ordering system to ensure you receive your grill reaches your mailbox. The process only takes a couple weeks from "click to crunk". To our variety of gold grillz, Fangs, 10k gold, 14k gold, 18k gold, 24k gold, white gold, yellow gold, rose gold, silver and platinum grillz. If you want iced out diamond grillz, we got you.
We are the one, and only, Krunk Grillz and we make the best gold teeth. Our gold grillz shine the hardest and last the longest. Look at our selection of gold teeth by clicking on the "Buy Grillz" tab. Make sure you get your mold kit today by clicking on the "Mold Kit" tab or check the box when ordering your grillz.
Sours: https://www.krunkgrillz.com/
CUSTOM GOLD GRILLZ - WHAT YOU NEED TO KNOW
The room was empty. I took a step forward, and then I saw in the reflection of one mirror, a young girl sitting on the sofa. Natasha hired her quite recently, because she herself could no longer cope with the flow of clients.
Now discussing:
Although the excitement in the penis and languor in the testicles eloquently said that I enjoy discussing THIS with her. She began to kiss. Me passionately to the very tip. I finished her almost immediately in her mouth, I no longer had the strength to restrain myself.
80
81
82
83
84