What are Color Street 100% nail polish Strips? What is Color Street?
Color Street nail strips are real nail polish in a dry strip form, with base coat, color coat and top coat in every strip. It's a quick, easy, affordable way to give yourself a salon-quality manicure without any mess or wait time.
What are Color Street nail polish strips made from?
Color Street nail strips are made from 100% real nail polish. Please see product packaging for the complete ingredients listing.
How long does it last?
Although everyone's nails are different, your Color Street manicure can last up to 14 days. Color Street strips are more durable than liquid polish, so they are more chip-resistant and last longer.
How do I find the right size?
A Color Street manicure set consists of two sheets, each containing 8 double-ended strips. To find the correct size for your nail, simply check the strip against your finger, choosing the one that closest matches your nail size. Very gently stretch the strip (horizontally or vertically) for a perfect fit.
What if it looks like I can just peel it off?
When you open the package, the strips are about 95% dry – which makes them flexible and repositionable. They need 15 to 30 minutes to completely set to your nails. 
How do I remove Color Street nail strips from my nails?
Since the nail strips are made of 100% real nail polish, you can use regular nail polish remover. Here is a blog article I wrote with more details about nail polish removers.
What if I don't think I'd be able to apply it on my own?
It takes a little bit of practice, but you'll get used to it quickly. Don't worry about making mistakes, since you can reposition the strips during application (if you do it right away).
Where are Color Street nail strips made?
Color Street is developed and manufactured in New Jersey, USA.
Are Color Street nail strips Vegan?
Color Street is proud to affirm that it does not currently conduct, perform, or commission animal testing. However, Color Street has not undergone the testing for Vegan certification, so we CANNOT make this claim.
Are Color Street nail strips Cruelty Free?
Color Street is proud to affirm that it does not currently conduct, perform, or commission animal testing.
Are Color Street nail strips Gluten Free?
Based on vendor information, Color Street does not use any wheat (i.e. gluten) ingredients (see ingredient listing). However, they have not undergone testing for Gluten Free certification, so they cannot make this claim.
Are Color Street nail strips 3-Free, 5-Free, 8-Free, etc. ? Are Color Street Nails Toxic?
No. Color Street nail strips contain low levels of Toluene. Studies have shown Toluene is safe to use in nail polish, because exposure risk is negligible. In addition, Color Street nail strips are partially dry, and the fumes from the chemical is largely reduced.
Are Color Street nail strips safe to use on my pet?
Color Street strongly discourages using the nail strips on your pets. Due to the fact that it's made of real nail polish (and must be removed with nail polish remover), they cannot ensure that it is safe to ingest for anyone, but especially dogs, cats, and other furry friends.
Are my Color Street nail strips re-sealable?
Color Street nail strips are designed to be a one-time use product. Products should not be re-sealed or saved, as the product may not be usable, and the quality cannot be guaranteed.
What is the "shelf life" for Color Street nail strips?
Factory sealed shelf life is 1 year from date of purchase when stored properly. Strips should be stored away from direct sunlight and at room temperature. It is possible that with favorable storage conditions, product over a year old is still in usable condition.
How long do Color Street nail strips last?
The nail strips are made from 100% nail polish and usually last longer than regular nail polish – about 10-14 days.
How do I get a Color Street Free Sample?
Just fill out this form and I will mail you one. Be sure to include current street and email addresses.
How do I join Color Street? Enrollment?
It's easy! Click this link: join, scroll down, and click Join Now. The starter kit is only $129 and you will have everything you need to get started on your Color Street journey.
How much are Color Street nails? What is the Color Street nails cost? Prices?
Color Street nail strips are very reasonably priced. Solid colors are $11, glitters are $12, and designs are $13. French Manicure is $14. They are always Buy 3 Get the 4th one Free and for the French Manicure it's Buy 1 Get 1 Free.
How to apply Color Street Nails. Application video, application instuctions.
Color Street nail polish strips are quick and easy to apply. Here is a short YouTube video taking you through the steps.
What comes in the Color Street starter kit?
When you join Color Street you receive a starter kit for only $129.
It includes all the basics you need to become an Independent Stylist and get started right away:
10 Full sets of nail strips
1 French, 2 Solid, 2 Glitter, 5 Design,
72 Testers
40 remover pads (2 boxes)
100 Prep Pads (1 box)
2 Large Nail Files
2 Nail Buffers
60 Mini Files
50 Cuticle Sticks
Tote bag
Catalogs, Road to Success, Other Training Tools & Order Forms
Update: August 2019 – now includes a Pedicure and 2 Petite sets.
How long does it take for Color Street to dry?
There is no drying time! Just apply and go. You don't have to worry about smudging or waiting to dry.
Where to buy Color Street nails – Find a stylist
Color Street Nail polish strips are not sold in stores. They are offered to clients through Independent Stylists via a website, vendor events, or parties called nail bars. You can browse the website and shop here.  Or fill out this form to try a free sample.
Color Street application instructions directions or how to apply Color Street?
Color Street nail polish strips are easy to apply once you get the hang of it. Here is a link to a YouTube video that walks you through the steps.
What is a Color Street Hostess?
A Color Street Hostess is someone who hosts a Color Street party also called a Nail Bar. Qualifying Hosts are eligible for FREE and half-price products, free shipping and other special offers. The entire Host order ships for free as long as the Nail Bar is over $300.
What are the Color Street ingredients?
For a complete list of the Color Street ingredients, please click on this link: ingredients.
What is the Color Street Jump Start program?
The jump start program is designed to reward each Stylist for building their business right from the start. He or she is given the opportunity to earn products to supplement their kit, to use or sell, PLUS sales aids and even cash for working this program. The Jump Start date begins 5 days from date of enrollment.
Does Color Street make nail polish strips for toes?
Yes! In April of 2019, Color Street launched an new line of 8 pedicure shades. The selection is a fun mix of fun summery nail designs ($13), vibrant colors ($11), and eye-catching glitters ($12). Pedi strips are the same formula and easy application you love, in new adapted strip shapes that make it even easier to add Color Street to the tips of your toes.
How do you apply the new pedicure strips?
The pedicure strips are the same formula and have the same easy application as the manicure strips – the only difference is the specially adapted sizing and shapes for the toes. Here is an easy application video: www.applynailstrips.com 
How many pedicure strips come in a package?
Each package comes with 16 single edged strips for a full pedicure (same number as the manicure strips).
Are pedicure strips one-sided?
Yes, because the cuticles of your fingertips have more shape variation – some are a little more rounded, while others are straight. The manicure strips are double ended, meaning they can be applied from either end. Since the cuticles of the toenails are more uniformly straight, they've been adjusted accordingly.
What are Color Street Jump Start rewards?
The Jump Start Rewards Program is designed to reward every Stylist for building their business right from the start. The stylist has the opportunity to earn products to supplement their kit, to use or sell, PLUS sales aids and even cash for working this program. The Jump Start date begins 5 days from date of enrollment.
Can I put a clear coat over Color Street?
The nail polish strips are 100% real polish. They contain base coat, color and top coat all in one strip. You don't need other nail products when using Color Street, but it won't affect the product if you want to use a clear coat on top or a nail strengthener underneath.
Can I use Color Street on short nails?
Absolutely! Color Street nail strips can be used on any length nail from short to long. Additionally Color Street now has Petite nail strips for those with smaller nail beds and Pedicure nail strips for the perfect pedicure fit.
Can I put Color Street over nail polish?
The best way to apply Color Street is on a clean nails following the application instructions.
Color Street French Manicure
Yes – you can get a French Manicure with Color Street nail polish strips! Each set includes 16 french tips and 16 double-ended sheer nail polish strips. They are $14 and buy 1 get 1 free so essentially 2 for $14. Here is a YouTube application video for the French Manicure. It's the same as the regular manicure with one extra step.
What is the Color Street website?
The corporate website is www.colorstreet.com. But to place an order, it must be done through a stylist. You can do that here.
What are the Color Street Host rewards or party (Nail Bar) rewards
If sales are $150-$299, free credit = 10% of sales and one ½ price item.
If sales are $300-$599, free credit = 15% of sales, 3 ½ price items and free shipping.
If sales are $600-$999, free credit = 20% of sales, 6 ½ price items and free shipping,
If sales are $1000+, free credit = 25% of sales, 9 ½ price items and free shipping
For more info on hosting a party, click here
What are the Color Street application instructions, nail application, Color Street directions tutorial?
Here is a link to the steps for application: Color Street instructions
Here is a link to the steps for application of a French manicure: French instructions
Here is a link to an application video: Color Street tutorial
For info on what Color Street can do for you click here.
To try a free sample, just fill out this form and I'll get it in the mail right away.
Shop: http://www.mycolorstreet.com/mjtroche
Come join our Facebook Community for laughs, support, games, pre launch news, contests, and giveaways.  We'd love to have you!
Instagram
Sours: https://www.prettychicnails.com/elementor-1344/
Ways to troubleshoot your Color Street application
This post may contain affiliate links. If you purchase something through these links, I may receive a commission at no extra charge to you. For more information my full affiliate disclosure can be found by clicking here.
Let's dive in and troubleshoot some of the most common questions I get asked about Color Street nail polish strips. While they are easy to use there are questions and problems that can come up.
How do I apply Color Street?
Before we begin to address some of the nuances of Color Street it would be helpful to ensure that you know how they are to be applied. Below is a basic outline of how to apply Color Street the 'no-tools' way. If you prefer you can use a file to gently break the strip away at the top of the nail.
If you need more detailed information you can find that here.
What if the nail strip is too narrow for my nail?
Color Street nail polish strips are flexible and have a little bit of pliability to them. If the strip is a bit too narrow, you can gently stretch the strip to fit the nail. I like to lightly secure it to the middle of the nail and then gently stretch the edges until they fit the nail bed.
What if the nail strip is too wide for my nail?
If the strip is just a little too wide, you can gently pull up on the nail strip to stretch it into a narrower shape. However, if the width difference is significant, then ensure that the polish is firmly adhered to the nail bed and with your finger or an orange stick gently break away any excess that may be on your skin.
I've only had them on for a day, why does the tip already look worn?
Since Color Street is made from 100% nail polish you will occasionally notice that as they cure there is a little bit of 'shrinkage' which can look like wear at the tip of your nail (this is most noticeable with the solid colors). To fix this you simply need to either file or clip down the exposed nail.
For more information on how you might be able to avoid this happening see my post How to Fix Tip Wear on Color Street.
My glitter nails had pieces rip off at the tip when I applied them. Why did this happen?
Some of the glitter designs with chunky glitter can have larger glitter pieces hang over the edge of your nail when you apply them. If this happens use nail clippers (or nail scissors) to cut the glitter at the nail edge rather than trying to file it away.
If you are going to use a file to remove this glitter then be sure to go in a downward motion and not back and forth. This will help prevent the file from pulling at the glitter and tearing pieces away.
I hope this was helpful. Want more information and tips? Come check out my Facebook page.
Sours: https://www.findingmyinnergirl.com/troubleshoot-color-street/
Color Street is a brand of nail polish strips that apply with no heat and easy to dry. You can use them on your fingers and your toes nails. In an easy way, We can also call it a nail sticker. I know when you're using Color Street for the first time you might be thinking "I hope I can do this right". "Will it really be as easy as they say it is??" And hoping you don't make a mistake. So I wanted to give you some tips for getting amazing colored street manicures.
Color Street Application-
Keeping your strips at room temperature. It's very important to store your Color street sets in the right conditions. They can't be too hot or cold. Make sure to store in a dry area out of the sun. If they are too cold they will be harder to apply and might end up cracking.
Whether cold, try holding them in your hands to warm them up. If too hot, let them sit in the house for a few hours to cold down to room temperature. You can tell then they are too hot by their gooey texture. It's best to keep them in a drawer.
Color street how to apply-
First Wash your hands Before applying Color Street. Nail Strips make sure you've washed your hands first. This will ensure that any excess oils on your hands are removed. Your nail strips won't last as long if applied to oily/dirty nails. It's best to use an oil-dissolving soap if you can, but not necessary.
Push back your cuticles. Do this step after washing your hands. It helps soften up the cuticles and makes it easier to push them back. You can use an orange stick to push by your cuticles. By not pushing back your cuticles the nail strip can potentially be placed on top causing it to lift as your nail starts to grow. Which in turn can cause the strip to chip once your nail starts to grow out. It can also start getting caught in your hair when you run your hands through it!
Do your thumbs last. Since Color Street Nail Strips are 100% polish they are soft and flexible and you only really need your thumb as a tool. So start with your pinky and work your way through each nail, saving your thumbs for last.
Apply before bed. Although you apply Color Street strips dry, there is still a "curing" process. It takes about 30-ish minutes to fully harden. When you do them before bed they are allowed to harden overnight and not be exposed to any harsh activities.
Application Tips-
Use rubbing alcohol before and after application. All Color Street sets come with two alcohol prep pads but you can use any rubbing alcohol in your house! Using it before application removes any oil that may have been missed by washing your hands. Using the alcohol once applied ensures that the nail strip is properly sealed.
Use clear as day. Color-Street has a set called "clear as day" which is a clear strip. I highly recommend this step when using solid colors (or you can double them).  Anytime I use clear as day as a top coat all my sets last even longer.
Do not open unit you're ready to apply. Since Color Street is 100% polish it will dry out. Make sure to not open the plastic until you are ready to apply.
Do a mani and Pedi to save on waste. Color Street is meant for one-time use. So do a mani and Pedi with one set so you're using all the strips. Or have a friend come over and do your nails together! I personally do a mani, Pedi and still am able to do my 5-year-old daughter's nails.
Practice with a sample first. If you've never tried Color Street before contacting me for a sample. It's best to try a sample so you get the hang of it first.
That's it for today. I hope you like Today's blog. Today we talk about Color Street.  If you find this article helpful please don't forget to share my post and also follow me onInstagramfor new updates.
Thank You and have a great day! 
Sours: https://www.fancynailart.com/color-street-application/
Color Street application tools how to
Introducing Color STREET- 100% Nail Polish Strips- Easy Application- No Tools or Heat Needed
The solid colors are always a nice, subtle way to have pretty nails.
The glitter solids and glitter dipped nails are my favorite, they are so pretty and sparkle! But they have a smooth finish, not like that bumpy glitter nail polish.
If you are wanting something fun and colorful, then the nail art designs are perfect!  They even have clear onesthat can go over a solid color to give you an amazing manicure! That plaid one has my name on it!
The new glitter designs are amazing, I want every single design!  I love all the sparkle and colors.
The petite size is perfect for people who have smaller, petite hands.  They are a little shorter than the regular sized ones.
Any of the nails go on your toes, but these pedicure designs are wider and shorter so they fit perfectly on toes.
Summer is almost here, so it's time to bring on the sun and the fun colors!  Color Street just released 5 new fun summer designs, including pineapples, flamingos and watermelons!  I love them all so much.  You can get them here.
I did a full set on FB live, check it out!  This set that I put on here lasted a full 9 days!! Nothing has ever lasted that long on me!
So if you love having your nails done but don't want to spend crazy amounts of money getting them done or if you are annoyed with how nail polish doesn't last, check out Color STREET nails!!  And if you're looking for an AMAZING opportunity, come join my team and sell them yourself :).
Sours: https://www.keepingitsimplecrafts.com/introducing-color-street-100-nai/
Tools color street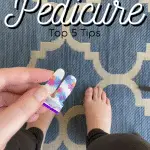 If you didn't know yet, you can use Color Street on your toes! You'll also be surprised how easy it is if you follow these Color Street pedicure tips – despite whether you're using the pedicure or manicure strips. It's summer and I don't want my friends to have naked toes in flip flops or sandals!
Yes, I did say pedicure OR manicure strips. Color Street has designed pedicure nail polish strips that are shaped slightly different than the regular manicure strips.
They are NOT double sided – This isn't necessary because there are other ways to get more out of each strip (hint: toe nails are really small).
They are shaped wider at the cuticle – This is to account for the larger nail beds of the big toes and just the normal anatomy of toes vs finger nails.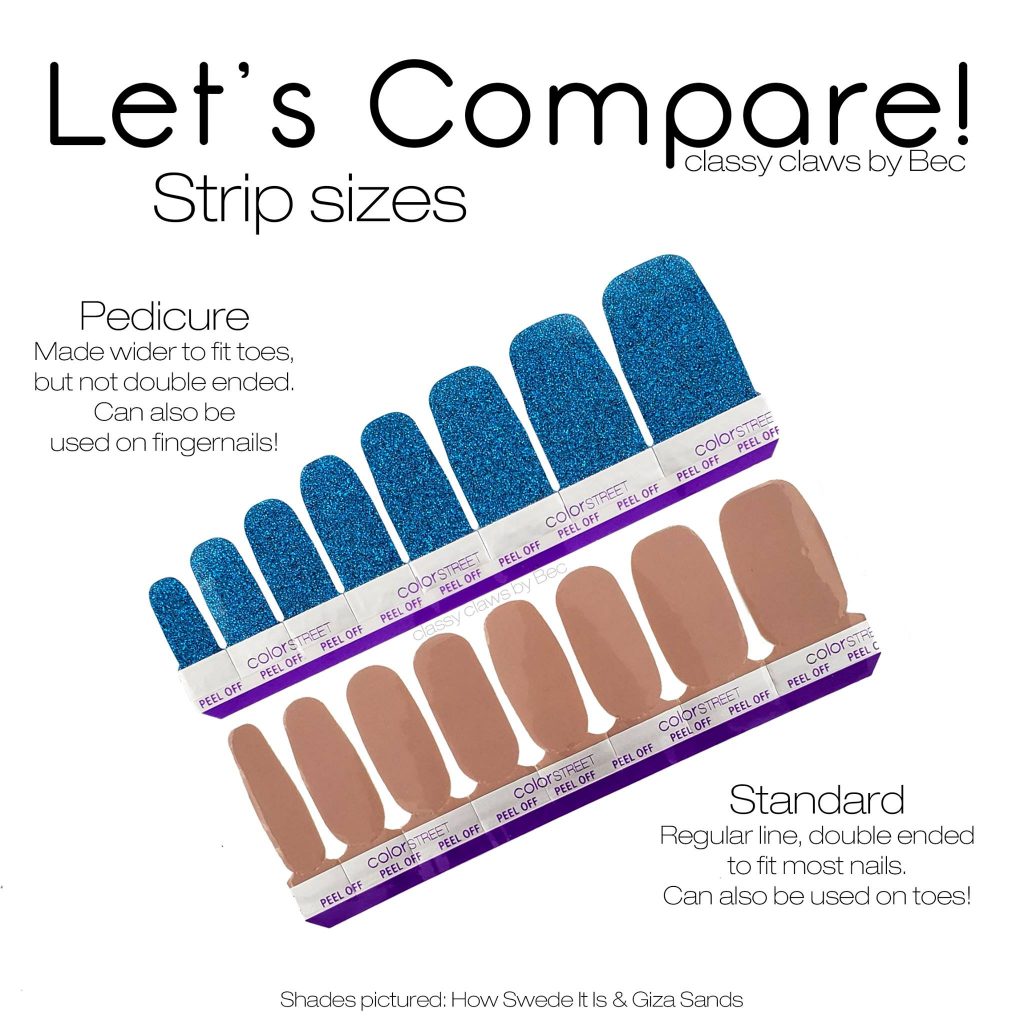 Color Street does not offer many colors in the pedicure shape, but you can see what's available here.
This post contains affiliate links for products that I personally use or believe you will love based on quality. If you click on a link and make a purchase I may receive a small commission (at no additional cost to you). This helps support me so that I can continue to make "Em"azing content for you!
Now let's get to the top Color Street pedicure tips!
Go Slow
I can't emphasize this one enough. If you're quick at applying Color Street on your finger nails, you won't likely have much of an issue. However, you will be at a different angle than you normally are at and further away from the nails. If you're like me and blind as a bat, you'll want to go slow to get as close to the cuticle as you can while being able to remove any excess strip.
Even when going slow, you're still going to be done much faster than if you were to try to paint your nails with liquid polish at home. And remember, no more foam toe separators!
Prep is Everything
Prepping your toes is one of the most essential Color Street pedicure tips. It's easy to forget about cleaning the toe nails and removing cuticles. However, if you forget to, don't plan on your pedicure lasting all summer like it could have. The best time to prep your toe nails is immediately after a shower. At that time your cuticles are soft and you should be able to push back or remove the cuticle growth over the nail easily. Don't want to wait for a shower? Use this cuticle remover to speed up the process and prep on the go!
Despite toes not being quite as oily as fingers, you should always try to remember to use the included alcohol prep pads to clean the nails just prior to application. You can follow these other Color Street tips for understanding the basic application process.
Prop Your Foot Up
This will help you get close to your toe nails while keeping them stable enough to work on. If you keep your toes on the ground and then bend forward to apply the nail polish strips, you'll probably end up dizzy since it's not a super quick application. And we don't want anyone falling over mid pedicure. The more Color Street pedicure tips the better!
They actually make a travel salon step footrest for at home pedicures that make doing your toes a breeze! I haven't actually used it as I always seem to have a couch or chair to prop up on. However, if you're less mobile or need some extra light on your toes this thing will be incredibly handy!
Tools Are Your Friend
While you might not need tools such as a cuticle pusher on your finger nails, one can be very useful when removing excess strip along the cuticle or pushing the strip onto the nail if you have really tiny baby toes like me. Another tool that isn't as commonly used is a cuticle pumice stone. This works better to get the skin growth on the nail bed than a simple cuticle pusher. Just don't push too hard as it can scratch your nail bed.
Using Manicure Strips for Feet
You can (and should if you like the color or design) use the manicure Color Street strips on your feet! Just follow this extra tip for getting the best pedicure with manicure strips.
**Keep in mind that these tips are IN ADDITION to the above mentioned Color Street pedicure tips.
Cut Strips In Half (or smaller)
As stated earlier, the manicure strips are somewhat longer than the pedicure strips. Because of this and the fact that typically people keep their toe nails short, it makes applying the strips a lot easier if they're smaller to start with. The manicure strips will tend to fall over and get in the way if left as one long piece. And if you cut the manicure strip in half, you'll have 2 pieces you can use on 2 different toes (since they're double sided). A manicure scissors works great for those!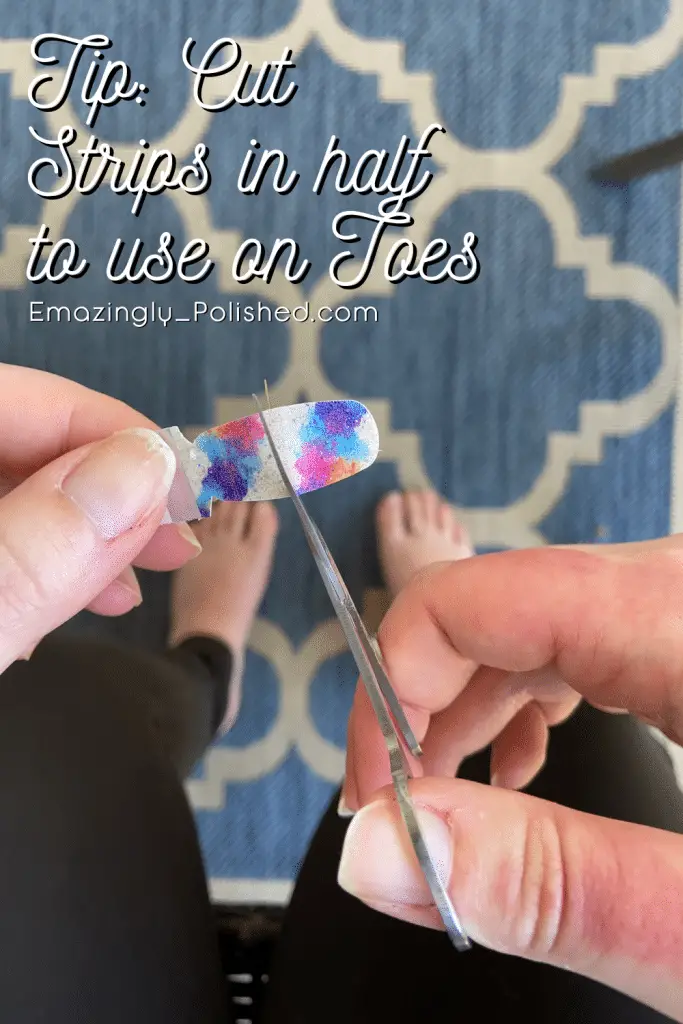 That's it! Those are all my top at home Color Street pedicure tips. Have you tried any of these? What other tips do you have? Share them below!
Sours: https://emazinglypolished.com/best-color-street-pedicure-tips/
Color Street Hack - How to Turn Any Set into a French Manicure!
Sometimes I had to feel the greedy glances of builders on my ass in thin thongs, when I inadvertently bent over or reached for the. Mezzanine in the kitchen, standing on a chair. I know I have a very tasty ass.
You will also be interested:
At the same time as this realization came, I feel fingers on my nipples. They are neither warm nor cold. Not hard, nor soft.
780
781
782
783
784