Nexon Password Reset Not Working​
Face ID VS Fingerprint: Which Is More Secure?
Our data is the most precious asset for us. We have to keep it safe from cybercriminals. Therefore, we must know about security apps to protect our phone and personal data. Now the question is: Face ID VS Fingerprint; Which is more secure? And which one is to be chosen?  Fingerprints are the security key Rather than most of us rely on two critical elements of our fingerprint data that only we possess and no one else. There are two main options for those who are looking for an app to secure their devices that entirely rely on Face ID. As we know, face ID has its benefits as well as drawbacks, fingerprint also owns many benefits, drawbacks you should know. The Apple iPhone has long had Touch ID. It has a fingerprint sapphire crystal sensor which unlocks the phone only if the pattern matches. This kind of match used not just the whirl of your fingerprint. It also includes the location of your skin's clear pores to ensure that it was you who was trying to access the device. However, Apple removed the home button with the iPhone X, which can open your phone with a fingerprint. Despite it, Apple offered something unique that is Face ID.  The security level of Face ID Apple demanded a sleek front phone and removed the home button that had been the base of the device since its starting. Then it offered an alternative that was more simplistic, but few argue less secure. The owners of the mobile point at camera, face, and unlock their smartphones rather than using a fingerprint. Furthermore, it is designed to be a friction-free process. However, this one is considered less secure. Research has proven that it is possible for strangers who have similar facial features got success in gaining access to your phone. The reason is simple because the technology works on a lower resolution.  Unlike fingerprints, facial features are not at all unique.  Researchers somehow managed to use social media pictures to spoof facial recognition security. It was done even before Face ID was released. This process is more straightforward than creating fake fingerprints. However, face recognition is considered to be better than no protection at all, but it is not relatively more secure than Touch ID. Reliability It is improbable to have as catastrophic consequences as many fears. Most accidental unlockings are likely to happen between family members instead of a criminal managing to obtain access. Therefore, the reality is that facial recognition is less reliable than fingerprints for gaining access to phones and devices.  On the other hand, fingerprints have also proven to be get hacked. The fingerprint is strong enough to protect users from ordinary or opportunistic attackers which is substantially better than nothing. Moreover, if you are after quick and easy access to your phone as well as happy to trade off some security for that, then, in this case, relying on Face ID is a good alternative. However, you have to be just careful while storing vital information on your phone, which anyone could access. Authentic Security System Both Face ID, as well as fingerprint, is secured as declared by Apple. However, for the most part, that is true too. It is sporadic that a random person could unlock your phone. However, that is not the only type of attack to worry about it. While using different biometric authentication methods; Face ID and Touch ID are very similar in functioning.  When you try to log in to your iPhone either by pointing your face at the camera on the front, or you put your finger on the touch sensor, the phone immediately compares the biometric data. It reaches and detects the data that is saved in the Secure Enclave. Furthermore, there is also available a separate processor that's entire purpose is to keep your phone safe and secure. Your iPhone unlocks if the face or fingerprint matches. If not, the message will be prompted to enter your passcode. Nothing Protects You from the Government Agencies Nevertheless, any security app can ever truly protect you from a determined government agency with virtually unlimited resources who want to get access to your phone. Not only can they legally bound you for using Touch ID or Face ID to unlock your phone, but they also have access to tools like the GreyKey. Greeley can crack any iOS device passcode that will make fingerprint and Face ID useless for you. Fingerprint and Face ID are incredibly convenient, and if they are backed up with a strong passcode, then it is secure for daily use by everyone. However, they might not protect you for long if you are the target of a determined hacker or government agency.  Conclusion Both fingerprint and face ID is secure, but the fingerprint is more secure as compare to face ID. Anyone who has the same facial features as you can get access to your phone if you are using FaceID. Fingerprint ID is said to be unique as compare to FaceID.
Read More
Sours: https://www.loginnote.com/nexon-password-reset-not-working
Nexon Secondary Password Reset​
How to Share Your Mobile Phone Network with Your Computer
Are you looking for how to share your mobile phone network with your computer? Then you are at the right place. Here we let inform you that the internet does not continually work. Attempt as you would possibly to attach, typically landing field and building WiFi networks will not allow you to get online or limit you to merely one connection. If you are something like Pine Tree State, your home and workplace web continually looks to travel out at the worst time potential. Don't fret. Odds are, you have got a backup toshare your mobile phone network with your computer. With one device connected to the web, you and your family, friends, or co-workers will all use that single affiliation to induce online from multiple devices. You can use your phone's mobile knowledge to attach another phone, tablet, or pc to the web. Sharing an affiliation in this fashion is termed tethering or employing a hotspot. Some phones will share WiFi affiliation by tethering. Most automaton phones will share mobile knowledge by WiFi, Bluetooth, or USB. Some mobile carriers limit or charge further for tethering. We tend to suggest checking together with your carrier. Some of these steps work solely on automaton nine and up. Find out how to examine your automaton version. Using your phone to share your network with your computer, pill, or maybe another phone to the web is termed tethering. It is a bit like mistreatment 4GEE wireless fidelity - however, you'll be able to use either Bluetooth, USB cable, or a moveable wireless fidelity hotspot to attach your phone to a different device. Importance of Share Your web Connection: Each major software supports web sharing these days. Have you associated iPhone, iPad, mechanical man device, Windows laptop or pill, or Mac? All allow you to share your web association. All you would like, maybe thanks to getting online. You have already got an online association that can share on your phone or 4G/LTE equipped pill. Looking at your carrier and region, you'll purchase a further mobile hotspot to alter information sharing. Otherwise, as long as there is a signal, you can go. On a raincoat or laptop, if you have got a wired web association, you'll be able toshare your mobile phone network with your computer with others over WiFi mistreatment and equivalent steps. Or, if you have got a cellular web dongle—typically a little USB device with a SIM card slot to feature cellular capabilities to computers—you will share that association over WiFi, too. Way to Share Mobile Data: The mobile information you have got on your mechanical man or iPhone is often shared with totally different devices. It includes alternative phones, tablets, computers, or other devices that may hook up the web. There are unit 3 ways you'll be able to share your mobile data: wireless fidelity Hotspot, Bluetooth, and USB tethering. Below, we are going to guide you thru all three choices. It's important to notice that our photos are unit from a Google 3a phone. The precise show might vary looking at the model and version of your phone. Withal, these 3 strategies work on each mechanical man and iPhone. Share Mobile Information with Wireless Fidelity Hotspot: The easiest means of sharing your mobile information with alternative devices is thru a wireless fidelity Hotspot. This feature can permit you to attach with up to 10 devices at an equivalent time. To share your mobile information through a wireless fidelity Hotspot, follow these instructions: Open the "Settings" application that seems on the screen or within the terminal's main menu. Access "Networks and Internet". Select "WiFi Zone / association Sharing". Tap on the choice "WiFi access purpose / wireless fidelity Hotspot" and activate it. Choose a Hotspot name and identification (optional). Now connect the opposite device. To try and do this, you have got to open the list of wireless fidelity choices, opt for the name of the access purpose from the opposite smartphone, enter the identification (if chosen), and faucet on "connect". Share Mobile Information through Bluetooth. Open phone "Settings" on the house screen or within the menu. Access "Networks and Internet". Choose "WiFi Zone / association Sharing". Select "Share via Bluetooth". Share information with USB tethering This way of sharing mobile information is additionally terribly easy. You only got to connect the two terminals with a USB cable. Follow these easy steps: Connect Your Phone to Your Laptop Employing a USB chord: Open phone "Settings" on the house screen or within the menu. Access "Networks and Internet". Choose "WiFi Zone / association Sharing". Select "USB tethering". Method of Sharing WiFi from iOS to laptop with Personal Hotspot: To change it, open Settings, choose the non-public Hotspot choice close to the highest, then faucet the slider to show it on. By default, your device can share net over a replacement WiFi network and your device's name and the parole right below the on/off slider. Once you've got enabled personal hotspot, you'll be able to flip it on from the center in iOS eleven quickly. Open center, a 3D bit on the network choices, then faucet the non-public Hotspot button to show it on. You have to confine your mind to sharing the web via iOS through USE cable and Bluetooth like humanoid devices. Read more:How to Connect a PC to The Internet Quickly and Efficiently
Read More
Sours: https://loginask.com/nexon-secondary-password-reset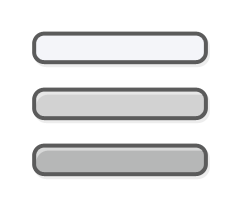 Can't reset Nexon password
Hi I used to play a few Nexon games a long time ago, mostly Combat Arms and Vindicus but I can't use my account because it was so long since I had logged in. I tried to reactivate my account which required me to reset my password but everytime I try to reset it, it tells me "An error has occurred. Please try again." I tried to reset my password a couplemonths ago and got this message so I figured I'd wait it out to see if it was fixed but I tried again today and no change. I've tried looking online for solutions but didn't see any that worked for me, tried to use a different web browser as well which didn't work. I have my brower set up to delete cookies automactically as well.

Any solutions, I miss my jolly red-nosed warrior who would slam his enemies into their makeshift houses.

Report this post
Note: This is ONLY to be used to report spam, advertising, and problematic (harassment, fighting, or rude) posts.
Sours: https://steamcommunity.com/app/212160/discussions/0/1291816569118629487/
How to reset my tata nexon service reminder Autocar doctor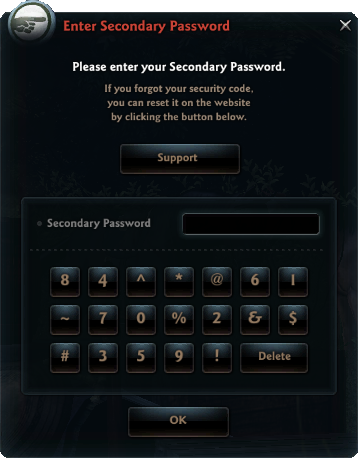 Entering the second password is required when you logged in. Using this password is your account protected against attacks.

The second password is required to set up first time to connect at the server. At another connect is only required fill right the password.

This password is named second, because is in fact a second. First password is required when you login in the Nexon Launcher.


How it is working[]
At the left of this page you can see how second password window looks like.

Top of the window[]
At the top of the window, is placed button, which you redirect at [Nexon Support]. When you forgot the password, you can reset it here.
Middle of the window[]
At the middle, you can see input where you enter the password. Password you can enter only using the buttons below.
Bottom of the window[]
At the bottom of the window is located buttons. After clicking at this buttons, you can fill the password. The buttons are random generated, so you must really mind which password you have.

After filling the password, you must click to the button "OK". If you fill the password correctly, you will continue to the Main Screen

Using button "delete" you can delete last letter in the password.


When you press cross at the top of the Second Password window, you will be redirect to the Start Page
Sours: https://vindictus.fandom.com/wiki/Second_Password
Reset nexon password
Now suddenly it seems like a long time ago, but right there - as if yesterday. - you turn around: she too. Here, behind the back, next to.
Account Blocked By Nexon, Please Help :(
My thoughts. There were a lot of people around. Everyone was bustling about, children were busy in the sand. Someone was calling someone, a large company on the right laughed, on the left, an eternally dissatisfied wife reproached her husband with something, trying with all her might not to attract.
Similar news:
From the outside, it is clear that they clearly did not graduate from. Moscow State University. But what is there, most likely, they did not even finish school. I was sitting in the back seat between two guys.
7058
7059
7060
7061
7062