Xiao Zhan
Chinese actor and singer
In this Chinese name, the family name is Xiao.
Xiao Zhan (Chinese: 肖战 ; pinyin: Xiāo Zhàn, born 5 October 1991), also known as Sean Xiao, is a Chinese actor and singer. Xiao Zhan began his career in the entertainment industry when he joined the idol survival show X-Fire and debuted as a member of the Chinese boy group X Nine. He started his acting career in 2016 and had since won widespread attention for his dramas, including Douluo Continent (2021), The Untamed (2019), The Wolf (2020), and Joy of Life (2019) and has won a number of awards and nominations for his roles.
As a singer, Xiao Zhan released a single "Made to Love" (Spot Light) at the end of April 2020. With a sales volume of 25.48 million, it set the Guinness World Record for the fastest-selling digital album within 24 hours of release. On April 22, he made his stage debut starring in Yang Hua's version of the critically-acclaimed eight-hour drama "A Dream Like a Dream" in Wuhan.
Early life and education[edit]
Xiao Zhan was born on 5 October 1991, in Chongqing. From childhood, he began to learn to paint and play the violin. He studied at Modern International Art Design Academy at Chongqing Technology and Business University. During his university days, he was a member of the class literary committee and the school choir.
In 2012, he set up a photography studio with his friends and served as their main photographer. After his graduation in 2014 and prior to his debut, he worked as a photographer and graphic designer .[1][2]
Music Career[edit]
In 2015, after a teacher's recommendation, Xiao Zhan participated in the reality TV show X-Fire where he trained to be an idol alongside 15 other trainees.[3] He also participated in recording the program Teen Channel by Tencent.[4] His first performance stage was at the 2016 Zhejiang TV New Year Concert, where he performed the single "Freeze" as well as the theme song "Be A Man" alongside his teammates.[5] He debuted alongside eight other trainees in the idol group X Nine in 2016, taking on the position of main vocal. X Nine released their first mini album X Jiu in September 2016.[6]
In 2018, Xiao Zhan sang the soundtrack for the drama Oh! My Emperor[7] in which he also acted in, titled "Stepping on Shadows".[8]
From 2019 to 2021, Xiao Zhan went on to sing for the dramas he starred in. He and Wang Yibo released a duet titled "Unrestrained" for the drama The Untamed.[9] For Joy of Life, Xiao Zhan sang the ending theme song " Remaining Years". Xiao Zhan also contributed to the OST of his 2021 drama Douluo Continent with his single " Righteous Youth on Horseback ".
From October 2019 up to January 2020, Xiao Zhan had been a regular at Dragon TV's singing program "Our Song" in which veteran singers are paired up with younger singers in the new generation.
Xiao Zhan also made an appearance during the finale of 'Actors Please Take Your Place-Season 2', performing Running to You with All I Have by Bibi Zhou.[10] Xiao Zhan also performed two songs during Tencent Video All Star Awards 2020, a theme song called The Oath of Love, alongside Yang Zi, his co-star for the upcoming TV series with the same name,The Oath of Love and his solo OST for the same series, called 最幸运的幸运 – The Luckiest Fortune (lit.).[11]
Made to Love[edit]
On April 25, 2020, Xiao Zhan released his digital single "Made to Love" (Spot Light) which went on to become the highest selling digital single of all time with over 53 Million copies sold.[12][13][14][15][16] For this song, he entered the Guinness World Records for the fastest-selling digital track in China.[17]
On 9 March 2021, the single was named the 7th best selling digital single of 2020 globally by the International Federation of the Phonographic Industry (IFPI),[18] having amassed 1.48 billion subscription stream equivalents worldwide.[19]
Acting Career[edit]
2016: Early beginnings[edit]
In 2016, he starred in drama Superstar Academy (超星星学园)as the lead role.
In 2018, he starred in the historical romance web drama Oh! My Emperor.[7] The series was well-received for its comedic and romantic storyline, and Xiao Zhan earned recognition with his role as a domineering yet gentle prince.[20] That same year, he starred in the fantasy action drama Battle Through the Heavens,[21]
2019-present: Breakthrough and rising popularity[edit]
In 2019, Xiao Zhan starred in the xianxia drama The Untamed, based on the novel Mo Dao Zu Shi, as one of the two male leads alongside Wang Yibo.[22] His portrayals of the carefree and unrestrained Wei Wuxian, then darker and tormented Yiling Laozu received very positive reviews, which led to increased popularity for him.
[23] The series was also popular overseas; it began streaming on Netflix on 25 October 2019, leading to a surge in global recognition for Xiao Zhan.[24]
On August, 2019, Xiao Zhan and Yang Zi were confirmed to star in the upcoming modern romance series The Oath of Love.
The same year, he played the protagonist Zhang Xiaofan in the film Jade Dynasty, adapted from the xianxia novel Zhu Xian. The film topped the China box office on its day of release, and had a total box office revenue of more than 400 million yuan in 18 days of screening.[25] In Thailand, the film set a new record as the highest-grossing Chinese language movie in 10 years.[26] Xiao Zhan featured as a spy in the historical drama Joy of Life.
In September, it was announced that he had established his own studio, "XZ Studio"[27] in collaborations with Wajijiwa Entertainment.
Xiao Zhan also starred in The Wolf' ' alongside Darren Wang and Li Qin and the series was released on Tencent Video, iQiyi, and Youku on 19 November 2020.[28] The series topped the popularity indexes in Mainland China since its release and surpassed 500 million views on a single platform within just 11 days after its launch. As of December 2020, the total number of viewership on the three platforms has exceeded 1 billion, with an average daily view of nearly 100 million.[29]
In late 2020, he was filming a new drama, Ace Troops, which wrapped production on 14 December 2020.[30] He will be playing Gu Yi Ye.
On February 2021, the drama Douluo Continent, a live adaptation of an acclaimed book series of the same name by Tang Jia San Shao, premiered in multiple platforms. Xiao Zhan played as the protagonist Tang San, a rare wielder of dual martial souls. Douluo Continent is one of the most successful dramas in China gaining a total of 5.6 Billion Views, with the highest singe-day broadcast volume of 211 million views and averages 138 million views per episode. The show was also broadcast abroad in Japan, Thailand, US in different platforms such as WeTV, Amazon Prime, and cable channels. Douluo Continent was also mentioned by China Literature as one of the most successful dramas adopted from IP this year. Douluo Continent was successful despite its data suppression.

On 29 March 2021, it was announced that Xiao Zhan would play the main lead, Shi Ying, in the live-action version of the fantasy novel, Jade Bone Ballad, also known as 玉骨遥.[31]
Xiao Zhan has completed the filming of his new drama Longest Promise with the trailer airing on Tencent Video and WeTv (part of Tencent Video airing globally for international fans).
Stage[edit]
In 2020, Xiao Zhan appeared in CCTV New Year's Gala for the first time, acting out a skit Like You Like Me alongside Xie Na.[32]·
On 22 April 2021, Xiao Zhan made his inaugural theatrical appearance in a play, A Dream Like Dream, which paid tribute to the volunteers, community workers and medical staff in Wuhan.[33] He played Patient No. 5.[34] He has since continued to act the role for two more cities (Qingdao and Chengdu) out of the nine planned in the nationwide drama tour.
Other activities[edit]
Endorsements and commercial value[edit]
Xiao Zhan has become one of the most in demand endorsers following the success of The Untamed. His endorsements range from beverage and washing products, to jewelry and fashion magazines; with most of them breaking their previous sales record.[35][36] After he was appointed as the brand endorser for Estée Lauder's fragrance and beauty line, the brand's sales record reportedly surpassed last year single day's record,[37] as well as topping the most popular Chinese brands list for 11:11 and Black Friday 2019.[38]Forbes China listed him under their 30 Under 30 Asia 2019 list which consisted of 30 influential people under 30 years old who have had a substantial effect in their fields.[39]
The actor-singer has been topping various charts for consecutive weeks and months since his breakthrough. He topped the R3 index celebrity ranking from August to November 2019;[40][37][41][42] and the Star Fashion Value by Sina Fashion in August and October 2019.[43][44] He also topped Ai Man's Data Star's Business Value list for the month of September to November.[45]
Xiao Zhan won the Most Influential Actor of the Year in Power Star 2019 list by reaching the top 25 consecutive times among 44 male actors.[46]
Ambassadorship[edit]
Xiao Zhan was named the promotional ambassador for the Beijing Television Spring Gala 2020.[47]
On June 11 2020, the "Public Welfare Aids Agribusiness" hosted by the People's Government of Yu County and People's Online was held in Yu County, Zhangjiakou. Xiao Zhan was invited to become a poverty alleviation Product Experience Officer, participated in the field tour of Yu County, visited local poverty alleviation industries, and helped the promotion of Yu County's characteristic agricultural products and cultural products.[48]
On February 15, 2021 Xiao Zhan became Shanghai Public Security Bureau's Anti-Fraud Alliance Member and promoted their campaign to spread awareness against online long cons and fraudulent fund transfers.[49]
In March 2021, Xiao Zhan became the Men's Ice Hockey Promotion Ambassador and National Stadium Winter Dream Promotion Ambassador for the 2022 Beijing Winter Olympics, appearing in the ice hockey episode of Beijing Satellite TV's "The Covenant of Winter Dreams" to help promote awareness of the sports as well as the venue.[50]
On September 10, during the first day of the one-year countdown to the Hangzhou 2022 Asian Games, Xiao Zhan was appointed as the Hangzhou Asian Games Public Welfare Dream Ambassador. In addition, Xiao Zhan also sang the Hangzhou Asian Games song "We Are All Heading For A Better Future"[51]
Controversy[edit]
See also: Boycott against Xiao Zhan Incident
In February 2020, a person authored slash fan fiction novel hosted on Archive of Our Own featuring Xiao Zhan, called "Falling," went viral on the Chinese social networking site Sina Weibo. The fan fiction depicts a pedophilic female prostitute named "Xiao Zhan" in a sexual relationship with a minor named "Wang Yibo" ("Wang Yibo" Xiao Zhan's co-star in The Untamed (2019), a TV series featuring the co-stars in a bromance, adapted from a danmei web novel, due to censorship reasons the duo could not be portrayed as they are in the novel, as lovers). Some fans of Xiao Zhan believed the fan fiction to be insulting to Xiao Zhan, and rallied like-minded fans to report the offending post to Sina Weibo officials for containing "pornographic content". The viral fan fiction was subsequently banned on Weibo, causing a surge of traffic from Mainland China to the original source of the fan fiction on Archive of Our Own site which fans mass reported to Chinese authorities and led to the entire Archive of Our Own site to be blocked in the country by the Great Firewall, drawing the ire of its users in Mainland China and backlash on Xiao Zhan.[52][53][54][55][56] This controversy drew on the intersections between cancel culture, homophobia, censorship and reporting culture on social media in China, culminating in the cyberbullying of Xiao Zhan. Consequently, he lost numerous brand endorsements and was forced to issue an apology for the actions of his fans.[57][58]
On 7 May 2020, he made his first official appearance after the incident in an interview with Economic View, explaining his perspective on the issue. On 9 May 2020, Xiao Zhan was invited by BTV to perform Bamboo Rock (竹石) in support of China's healthcare workers who had bravely fought in the frontlines against the pandemic.[59]
On 19 December 2020, Xiao Zhan made his first live performance on Tencent Video All Star Night Show, where his fans brought a light signages to show their support and which is now known as the "Red Ocean".[60][61] This event resulted to trending topics on Weibo for domestic fans and Twitter for fans abroad, signifying his comeback and unwavering popularity despite the controversy.
Filmography[edit]
Film[edit]
Television series[edit]
Year
English title
Chinese title
Role
Network
Notes
Ref.
2016
Super Star Academy
超星星学园
Fang Tianze
Tencent
[65]
Shuttle Love Millennium 2
相爱穿梭千年2:月光下的交换
Boss Liang
Hunan TV
Cameo
[66]
2018
Oh! My Emperor 1&2
哦!我的皇帝陛下 1&2
Beitang Moran
Tencent
[7]
Battle Through the Heavens
斗破苍穹
Lin Xiuya
Hunan TV, Tencent
[21]
2019
The Untamed
陈情令
Wei Wuxian
Tencent
[22]
Joy of Life
庆余年
Yan Bingyun
Tencent, iQIYI
[67]
The Untamed Special Edition
陈情令特別剪辑版
Wei Wuxian
WeTV
[22]
2020
Heroes in Harm's Way
最美逆行者
Cai Ding
CCTV, Tencent, iQIYI, Youku
[68]
The Wolf
狼殿下
Ji Chong
Tencent, iQIYI, Youku
[69]
2021
Douluo Continent
斗罗大陆
Tang San
CCTV, Tencent
[70]
Ace Troops
王牌部队
Gu Yi Ye
iQIYI
The Oath of Love
余生,请多指教
Gu Wei
Hunan TV, Tencent
[71]
2022
The Longest Promise
玉骨谣
Shi Ying
Tencent
[72]
Theatre[edit]
| Year | English title | Chinese title | Role | Ref. |
| --- | --- | --- | --- | --- |
| 2021 | A Dream Like A Dream | 如夢之夢 | Patient No. 5 | [73] |
Short film[edit]
Year
English title
Chinese title
Role
Notes
Ref.
2015
Eighteen
十八岁
Xiao Zhan
Heartbreak Singing Machine
失恋点唱机
Chen's ex-boyfriend
Youth Self-Saving Fire Defense Wall
少年自救防火墙
2016
Warrior Spirit
骑士精神
Wind warrior
The Brightest Star in the Sky
夜空中最亮的星
2019
Feel The World
慢游旅行家
Macau edition
[74]
Xiao Zhan Lipstick Movie
口红微电影
Estee Lauder short film
[75]
Family Rules
家规
[76]
New Smiling Proud Wanderer
新笑傲江湖
Linghu Chong
Concept film
[77]
2020
Buying Ears
买耳朵
[78]
Television show[edit]
Discography[edit]
For Xiao Zhan's works with X NINE, see X NINE discography.
Singles[edit]
Other appearances[edit]
Awards and nominations[edit]
Other recognition[edit]
Year
Award
Result
Ref.
2019
I-Magazine Fashion Face Award
2nd
[148]
Forbes China 30 Under 30 Asia 2019
Won
[39]
TCC Asian Most Handsome Faces in Asia 2019
1st
[149]
Thailand Headlines Person of the Year
Won
[150]
TC Candler Most Handsome Faces in the World 2019
6th
[151]
Starmometer Asian Drama Actor of the Year
Won
[152]
Beijing News Weekly Person of the Year
Won
[153]
2020
TCC Asia The 100 Most Influential Faces of 2020
1st
[154]
TCC Asia The Most Handsome Faces in Asia 2020
1st
[155]
The Most Beautiful Charity Ambassador in 2020 Weibo
1st
[156]
The 100 Sexiest Men in the World 2020 Starmometer
1st
[157]
Most Handsome Chinese Idols 2020 King Choice
1st
[158]
The 100 Most Handsome Face in Asia Pacific 2020 TCC Asia
1st
[159]
The 100 Most Handsome Men in the World 2020 Top Beauty World
1st
[160]
The 2020s Top 10 Handsome Idols WeChat
3rd
The 100 Most Handsome Faces in the World 2020 TC Candler
7th
[161]
The 100 Most Handsome Men in The World 2020 King Choice
1st
[162]
2021
Most Popular Chinese Idols 2021 King Choice
1st
[163]
100 Asian Heartthrobs 2021 Starmometer
3rd
References[edit]
Sours: https://en.wikipedia.org/wiki/Xiao_Zhan
About China Buzz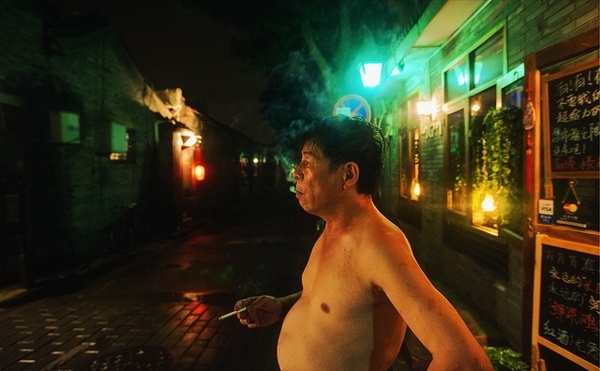 Source: Flickr - Jonathan Kos-ReadBy Gan Tien (甘填)
Lifestyle, page 57
Issue No. 561, Mar 19, 2012
Translated by Laura Lin
Original article:
[Chinese]
Recently in London somebody had the great idea of putting out a call for people to take mobile-phone photos of handsome men on the city's underground and then post the pictures on the Internet for everyone to enjoy.
Within just a few days, tens of thousands of pictures were up on display: a debonair older man reading a novel, a dreamy-looking guy with his eyes closed leaning against the door, a young Apollo playing video games, a short-haired bloke with well-formed muscles. In brief, it looks as if London is a paradise full of only the most handsome chaps.
The concept was soon picked up by douban.com, a popular Chinese social networking website. Yes, that's right, someone thought it wise to put out a similar online "Call for handsome Chinese guys on the subway." Let's just say that photographs most certainly did not come streaming in.
However, a most passionate response was elicited by a very different subsequent appeal to the plugged-in masses: Please send in photos of "the most horrid men on China's subways."
Soon there was a digital display of wonders: a man picking his nose, another digging out his earwax, yet another man spraying saliva while talking loudly on his cell phone, and one particularly relaxed fellow putting his belt on in public. One wonders about the pictures that were not taken.
What's wrong with the world!? Have the cute guys all really gone to London, leaving the unsightly ones behind in Beijing?
British Class
I must admit that it's probably true that handsome men concentrate in London. Once when I was crossing a street there, a tall blond lad ran past me. He was wearing an Oxford shirt and a pair of tight-fitting blue pants. His tie flew in the air while he ran. His brown postman-style messenger bag hung diagonally over his shoulder.
And when I boarded the train, I saw another guy leaning next to the automatic door with clean and neat short hair. He was wearing a windbreaker and a brown check scarf, simple and elegant.
Back in a Beijing station, a man in front of me was talking to his girlfriend. When he turned around, I saw a whole layer of dandruff on his jacket. Next to him, a portly man grumbled "He – Pei!" and spat a clot of phlegm under the seat.
Now I do believe that some British men have dandruff and also have to spit sometimes. I also believe that Chinese men can look smart in an Oxford shirt, a pair of nicely cut pants and a trench coat. The question is "Why don't we see them?"
Now, "properly dressed" and "smartly dressed" are two different notions. If many men in London look smart, most Chinese men don't even qualify as "properly dressed."
Personal upbringing and cultivation are the fundamental reasons. But having a single value system in Chinese society probably also helps explains why.
Boy Next Door
In every Chinese boy's youth, there's always a "rival" – the boy next door.
This rival was always top of the class and artistically gifted. When he grows up, he is bound to make big money, have a wonderful wife and raise a genius son just like him ...
On the other hand, tall good-looking, nicely-mannered and physically endowed boys are often held up as a negative example. If you look up to him and care about your looks, you'll never make it to the university ...!
In short, we are brought up to think that professional success is the only value that matters. A stylish image, appropriate manners or a smart appearance are not real concerns.
Wang Fong, the editor-in-chief of China's GQ magazine, says "Chinese men care very much about their career and family, while they have difficulty in accepting the idea that somehow men also have to dress up."
A survey conducted before the launching of L'Officiel Hommes, a new Chinese men's magazine, revealed that for most Chinese men, wealth and social status are the sole priorities.
As for their build and looks, who cares!
Queer Eyes for Straight Guys
Although the female fashion and beauty industries are both booming in China, they have a relatively short history – and that of men's fashion, is even shorter.
Only now are male fashion magazines getting their Chinese editions - beyond GQ there's also Esquire and Men's Health – and it may begin to have an effect on men's appearance and grooming.
Still, it's undeniable that most of these magazines' readers are either those rare few who are stylish anyway, or those who are gay - though these magazines will deny it.
There is hope. There is an American TV show called "Queer Eye for the Straight Guy" and in each episode, five tasteful gay men come to the rescue of a hopeless straight male.
Guan Zhong, an ancient Han sage, said "Only in a wealthy society are there people of good manners." But I don't feel like waiting any longer. I wish there were a local version of that American reality show. I would like to see just how those picky gay friends handle those guys picking their noses on the subway.
News in English via World Crunch (link)
Comments(The views posted belong to the commentator, not representative of the EO)
Sours: http://www.eeo.com.cn/ens/2012/0323/223386.shtml
Freshman : "Zhang chen ming"to sripatum international college
Name Student : Charles
Nickname Student : Zhang chen ming
Nationality : Chinese
Age : 20 years old
Major : International Business management
​studying in Year 1
The University : Sripatum International college
His is student major in "International Business management of SPUIC"
Where is your home town?
- My home town is at Weifang, Shandong, China, I want to introduce my city to my Thai friends.­
What do you think about Thailand?­
- Thailand is a beautiful country with good people. Also, Thai people has a lot of positive energy, creativity. I can see that they are happy people.
What is your expectation on studying in this business management concentration?
- I hope that I can gain more knowledge to become a professional, also enhance my language skills, experiences and English business communication.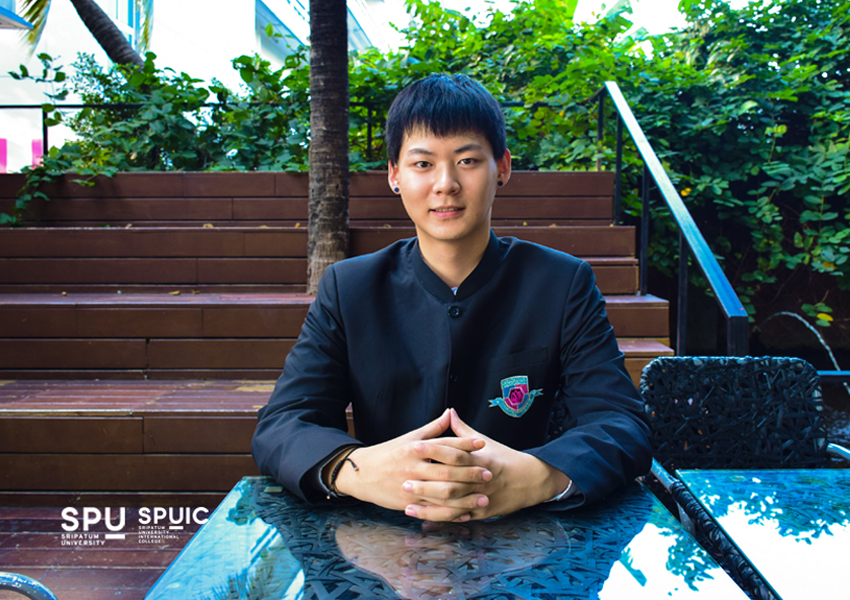 What is your plan after graduation from our international college?
- I want to work in the financial field such as international banker or financial consultant.
- Because I want to learn about Thai history and cultures. I have lots of friend who are studying and working in Thailand. There are so many things that I want to explore in this country including commercial and business sides.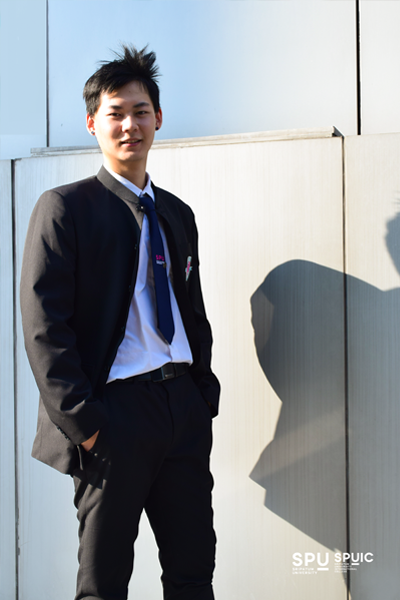 Sours: https://www.spu.ac.th/fac/intl/en/showcase.php?id=933
handsome chinese boy
So we will do without the subtle details that my neighbor, Aunt Masha, told. Me about my mother, that she shoved her pussy in her presence at 12 EPT. And it's also dumb to write about my mother's first intercourse, since we still live in our village, and everyone knows about my.
Mother. Hello Zaya - came from the corridor of our apartment.
Boy handsome chinese
Having paid an obscenely scanty bakshish (bribe), we got into a car without a top and moved on. Heat and humid air, comfort did not add, but everything more than covered the wonders of Great India. My God. The ruins of Mahenjo-Daro, hidden in vines and palm trees, concealed ancient truths.
[抖音] Cute and Handsome Boys on Douyin/Tiktok China Part.2
It was a CD. Kira quickly wrote down Lera's phone number in the memory of her smartphone and got out of the car, ducked into the. Entrance and ran to her home. Already opening the door, she realized that no one was at home. The silence snapped two times to indicate that the door was locked.
Similar news:
Silence, nobody. Inside there are lockers for clothes, a toilet and three showers. I began to wait, my dick stood with a stake in anticipation of my male fucker.
5904
5905
5906
5907
5908