MENSTATTOOIDEAS
Vikings have fascinated people for ages. Their courage and fierce personality made them an important part of history. Apart from their heroic deeds and raids, they are known for their unique culture, which will always be shrouded in mystery.
Though Vikings lived and fought many centuries ago, their culture still inspires us. Probably the best way to prove that is the Viking tattoos for men. They are very manly and just right for strong individuals. Whether you get such a tattoo to give you power or to display your own inner warrior, you can bet that it will never fail to impress.
The most popular piece is Thor's hammer. It can either be tattooed alone by using a simple design or as part of a complex tattoo that can even stretch across one's whole back. The Valkyries, The Helm of Awe, Odin and the valknut are other frequently used themes.
What do Viking tattoos for men mean?
Some tattoos have a clear meaning. For example, the Viking ship symbolizes the journey of life, with all its storms and clear skies. The man wearing the tattoo is the captain of the ship and does his best to protect everyone who cares about, while caring for the integrity of his ship too.
However, irrespective of the standard meanings, each tattoo can have a particular significance for each person. Some people never tell the true meaning behind a tattoo as it is the result of a very private experience or inner struggle.
Why are viking tattoos popular amongst men?
Vikings have always intrigued everyone due to their personality, life and choices. A man who gets a Viking tattoo can obtain that desired strong look. Though you might think that only men who are particularly interested in history or Viking lore will go for such tattoos, they can be perfect for various kinds of men.
A shy one can find the strength he needs to get out of his comfort zone. A person who went through some traumatic experience can use a Viking tattoo to emphasize the inner strength and wisdom he achieved. The truth is that you can't go wrong with a Viking tattoo.
Who doesn't want to look manly and interesting? Who doesn't want to feel stronger? Let's face it: a remarkable tattoo can make you stand out in a snap. It can be a great ice-breaker that can help you be appreciated and liked by the ones around you, particularly by the ladies.
Also, these tattoos can give you confidence and help you become the cool person that you have always wanted to be. It can adorn your skin beautifully and become a constant reminder that you are a brave warrior who never gives up. In tough times, this can mean a lot.
What do viking tattoos represent?
Viking tattoos for men represent power and courage. The design is essential in determining the other messages. Unlike other tattoos, these ones often only use black ink and shading to create the aesthetic effect.
People who choose to go for Viking-themed tattoos are usually spiritual and value valor and freedom. They don't make any compromises and live life to the fullest. Trustworthiness, honor and honesty are their main characteristics.
Check out the best viking tattoos for men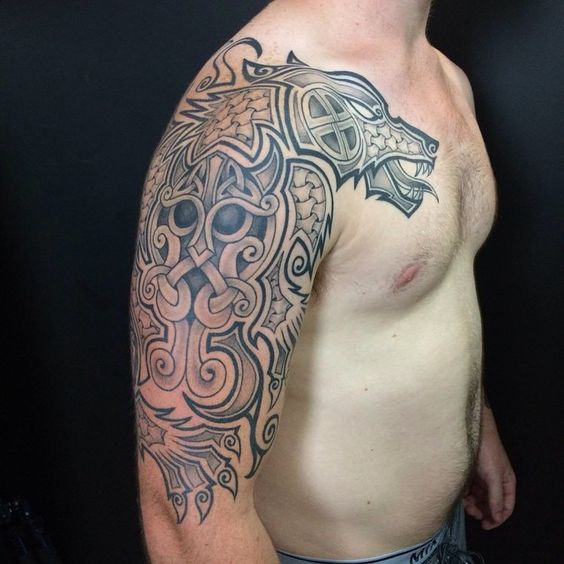 This Viking tattoo features the sign of the warrior's helmet, along with the dragon head, and other signs. This guy has the tattoo elegantly applied on his top arm, and the head of the dragon stretches towards the right chest.
This one is an ideal look of a bad guy. The guy has the Viking sign on the side of his head; you can only imagine the pain he endured to get the tatt. He also has a Mohawk, making the look extra unique with a specific symbolism.
This is a wrist tattoo that features a sword and a Viking sign. Along with the sweet color theme, the realness, and the 3D effects, this tattoo carries a special meaning. The guy could have applied it to symbolize courage or endurance.
In this tattoo, the guy has applied the iconic Triple Horn of Odin. Whether the guy has it as a special dedication to the contemporary Asatru faith or for the love of the art, this tattoo is unique and looks classy.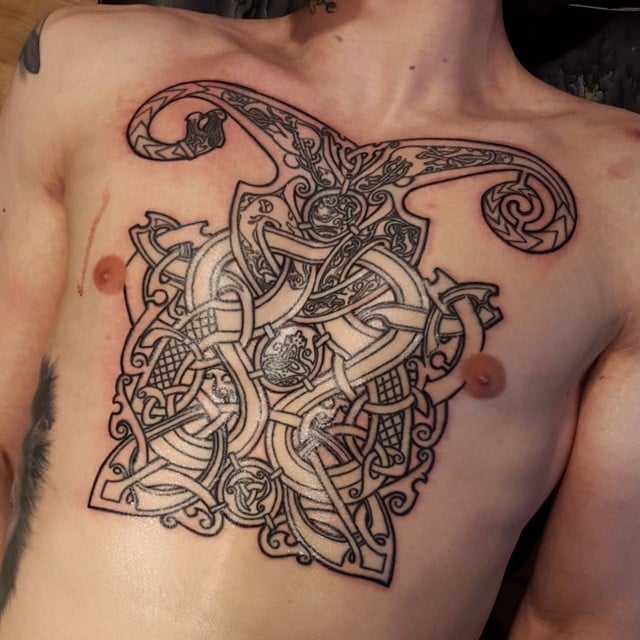 This is a great Viking tattoos idea, which features some signs, and there are some extensions that resemble curved horns above the pattern. The guy has applied it on his chest to show his high value to the signs in the tattoo.
Here, there is a Viking woman warrior, who has a helmet and below her are crossed axes and a round shield that has a Viking sign. The elegance of this tattoo is in the color blend, and the nice 3D effects.
The Viking warrior in this tattoo has a metallic helmet that is perfectly applied. This tattoo has some sense of reality, thanks to the 3D effects. The guy has it on his top left arm, and it surely looks amazing.
You can notice the furiousness in the face of this Viking warrior. He is armored with the horned helmet, and he also has two deadly weapons loaded on his back. The tattoo has a basic color blend, but the design is stunning.
This is one of the Viking tattoos that show the fierceness of the Viking warriors. The warrior here is in a battle, and he is armed with the great ax on the right hand, and a shield on the left hand. Maybe the wearer has a specific meaning, or it is just for the love of the art.
The tattoo on this guy's calf features a Viking warrior, who appears to have glowing eyes. The warrior also has the warrior helmet, but there is a tree sign over the head. With such a design, the tattoo could be carrying a hidden meaning.
More viking tattoos for men on the next page…
Pages: 12345
Sours: https://www.menstattooideas.net/viking-tattoos-for-men/
Getting a tattoo means a lot more than just having a symbol engraved on the part of your body! Did you know that? People get tattoos for many reasons: for self-expression, artistic freedom, giving voice to their narrative, feel motivated, or being identified with a group. Talking of tattoos, the Viking tattoos for men have been trending these days. If you have been wondering about getting any part of your body inked that can drive the fearless, powerful, and strong person residing in you-then, try putting on a Viking tattoo.
Tattoo that you have put on your body- should have the capability to give voice to your silence, express individual ideas, and mirror the real you. Taking a cue from that, are you seeking the best Viking tattoos for men? If yes, then there are many awesome ranges of designs, ideas, and styles from which you can choose one.
But, prior to that, how about knowing the meaning of a Viking Tattoo? Cool, right? Here it is then.
What Does a Viking Tattoo Mean?
Viking tattoos rank high among the most symbolic tattoos out there- and most designs have deep-rooted symbolism in culture, religious beliefs, and Nordic tradition.
For those belonging to the Scandinavian descent- Viking tattoos for men can be seen as a way to pay homage and honor to your ancestors. Also, you shouldn't forget that Viking tattoo stands as a symbol of power, prestige, exotic and bold statements for a person who chooses to get engraved one.
People with Norse heritage or others who are equally fascinated by Norse mythology, culture, and beliefs- show their pride by carrying a Viking tattoo or symbol.
Having said all that, here come the tattoos. All excited? Well, me too.
Best Viking Tattoo Ideas For Men
Viking Shoulder Tattoo

Image Source
They look incredibly awesome! The shoulders are anyway one of the largest body parts that human beings possess. So, quite obvious that the tattoos would come out bright and enhanced. Also, to channel your inner badass, this one is the best. Honestly, I feel shoulder tattoos are the best way to describe heroism in a man. Don't you feel that too?! Just for a tip, get it inked only in dark colors, like black, green, or copper. Then?! Get it done, sit back, and get the eyes fixed on you. You quite like that, don't you?
Viking Battle Scene Tattoo

Image Source

Image Source
The fact that the Vikings were great warriors, and were much known for their heroism and valor is known. Cut back to present times when the Viking battle scene got much popularized as a tattoo idea. To broaden the idea, either depict a battle scene, reenact the warriors of the battle, or simply remember the Norse Gods. If you want to play it well, go for a back tattoo. That would cover the entire horizon, re-telling stories of the Vikings, and their brave deeds. Are you getting this soon? Respect for you, man.
Viking Warrior Tattoo

Image Source

Image Source
No doubt to the fact, that the Vikings were the greatest of all the warriors. Donning this would one would trigger off your inner strength and the valor to emerge as a winner in any adverse situation. On the other side, this design also gives a kind of reverence for the wearer. The stern face of a bearded Viking placed right on the arms- even the thought gives me shivers down the spine. Get it done and then start counting the likes on your pictures. Just for a tip, if you don't like it placed only in the shoulder, might as well get it extended up to your wrist.
Watercolor Viking Tattoo

Image Source

Image Source
In my opinion, initially, I couldn't grasp the idea of a watercolor tattoo. However, don't believe me, because these tattoos look mesmerizingly beautiful! When donned perfectly, the vibrancy of the colors forms a kind of magnitude, that is hard to escape. Don't be surprised if people come up and compliment your tattoo. Red, green, blue, violet, orange- go for any bright color and then see the magic happen in your arms. People tend to choose a circular pattern while donning this. That's cool enough as the pattern works great in explaining and enhancing every color placed in that. So, get it donned and let your inner strength bloom well.
Viking Sleeve Tattoo

Image Source

Image Source
One of the brilliant ways to combine a multitude of different Viking symbol elements is to get a Viking sleeve tattoo. These sleeves can incorporate a whole swath of different Viking culture ideas, including tribal tattoo design, Viking ships, and other amazing forms of Norse tattoo- in one-unified form.
It is important to note that any two sleeves Viking tattoos for men could appear quite different from one another- and mostly depend upon the style or taste of the wearer. It could also depend somewhat on the style the person wants to opt for (say, realism) and the artist's personal style form.
Viking Rune Tattoo

Image Source

Image Source
For the ones unknown, the Viking Rune tattoos are a kind of revival project. Runes are the typical and ancient form of Viking symbolism that has got a revamp and enhancement for the tattoo fans. Runes were the mystical alphabets that were much in use 2000 years back. These were used to name things and places, ensure protection, fetch luck and fortune, and then foretell the course of future events. The symbolic language is deeply linked with the profound meaning, any guy would adore that. Runes are the massive symbols of a long-lost culture, and these sleek manifestations bear many connotations in their inked form. Are you all prepared to bear the culture of men who had once ruled on this earth? Then get this done.
Viking Forearm Tattoo

Image Source

Image Source
Forearm Viking tattoo for men comes in a huge variety. Whether they serve to be the depiction of Vikings or symbolize the lifestyles and mythology of these great warriors- a forearm is an ideal place for engraving a Viking design. In the recent past, men have somehow formed a monopoly in donning the Viking tattoos in the forearm, which again looks very heroic and manly.
Donning a tattoo in any area of the body is simply your personal choice. If you are a lover of the Vikings tattoos and is keen on doing it right, do get it inked on the forearm.
Viking Ship Tattoo

Image Source

Image Source
One out of many things Vikings remembered till date is for their means of transportation. They sailed through the ship and traveled primarily by sea. The Vikings were fearless to navigate the fierce waters.
No wonder the ship tattoo is a great choice for reviving the spirit of the fearless Vikings. Without any doubt, these ships were an integral part of the Viking life and culture. For this reason, it is not uncommon to see the symbol of the ship come alive into a Viking tattoo form. Scared?! Don't be, because you are creating the thing that Vikings were too fond of.
Viking Armor Tattoo

Image Source

Image Source
Be the knight in shining armor! Ok, jokes apart, if not in reality, at least get an armor inked in the tattooed form. To be honest, these are my favorite. The armors seem to represent heroism and manliness in the best possible way ever. Placing them on the shoulders, or the larger part of the chest is the way to enhance an armor tattoo. Even you agree to it, right?! Decide on the design, grab on to your tattoo artist, and get it inked today. But mind it, don't use any other color except black. Black would add more to the effect.
Viking Armband Tattoo

Image Source
Traditionally, a solid black armband tattoo is meant to represent the death of a loved one. Putting that aside, a solid armband tattoo also represents strength and fortune. On a lighter note, the former is especially true, because when the tattoo is worn on the bicep, it adds strength to the muscular curvature of muscled men and women.
Coming back to the Vikings, the armband tattoos were meant to strengthening the ties of loyalty between a warlord and his warriors in a society where protection of honor was the last word for men- feeling heroic? Get it done.
Viking Symbol Tattoo

Image Source

Image Source
If you have been looking to try on unique Viking tattoos for men, then these are the ones you can look out for. These Viking Tattoos hold a special significance for the ones who want to dig deep into Viking lore. So, for obvious reasons, the symbols were a bigger part of their culture. If you are a lover of symbols and want it as a permanent thing, this is the best you can have. Think it as the symbol of strength, or a visual representation of your devotion to God, both ways, they look good.
Viking Berserker Tattoo

Image Source

Image Source
The Berserkers were the members of a type of the ancient Norse warriors who deliberately went hysteric right at the onset of war and then threw them up on the enemies with immense bravery and madness. Man, that was crazy! Don't have to incorporate so much madness. But still, you can always opt for a Viking Berserker tattoo to keep the madness alive. Be the raging version of yourself, and defeat with every adverse situation with the tattoo donned right.
Viking Face Tattoo

Image Source

Image Source
History has evidence that the Vikings were in immense love with the tattoos. Yes, that also included glowing their face up with the tattoos. This face tattoo is or the badass people. Just unleash yourselves and let everything be. However, face tattoos can be a bit problematic for working professionals as the majority of the offices strictly forbid a tattoo. But leaving that aside, face tattoo is the coolest to portray the inner madness. If tempting for it, you might as well opt for a temporary tattoo. All the best to you for that.
Viking Bear Tattoo

Image Source

Image Source
The Viking bear tattoos kind of present themselves with a certain kind of mysticism. They appear spooky, filled with reverence, yet the bears appear extremely cute. They are the most versatile in this list of Viking tattoo for men. Quite obvious that if you are also one of those lucky few with versatility in nature and appearance, this one is tailor-made for you. All you need to do is choose a bear design that works well and the body part that enhances the design in a broader aspect. The rule of the thumb says that bear tattoos look best when donned on the shoulder, but you can also try it elsewhere.
Viking Wolf Tattoo

Image Source

Image Source
The Americans mainly associate the wolf with courage, valor, and also faithfulness, and hunting. If you want a revival of the spirit of nature, try and integrate the wolf tattoo with the other symbols like a war bonnet, some feathers, or the rising sun or moon. Coming back to the wolves, they are known for their sharp wit. Needs no mention, but if you are also the owner of sharp wit, and know how to play your cards well, get this done.
Viking Compass Tattoo

Image Source

Image Source
Viking compass gets its source derived from an ancient Icelandic manuscript. The Viking thought the compass tattoos to be a powerful symbol to pay homage to one's lineage or an effective means of self-protection. Taking a cue from the Vikings, today we have Google maps to locate us instead of the compass. But donning these would be a great way to revive the culture that once prevailed. Of course, we can't go back to those times, but at least remember them through the artifacts. Feel like being a part of the Viking saga and flaunt your tattooed compass well.
Viking Head Tattoo

Image Source

Image Source
The Vikings head tattoo is mostly known for their intricate designs and inter-twinning patterns. These patterns are suggestive of the warrior spirit and the self-dependency that these brave hearts use to possess. Going back to those times, this is quite the stylish one. However, in today's times, very few men would muster the courage to get one. If you are one among the few to get this one, then you have made it in life. Applauds to you.
Viking Warriors Tattoo

Image Source

Image Source
Tattoos of Viking warriors can be put forth to reflect the sign of power, toughness, strength, and bravery. Also, they come in a huge variety of styles and designs. Some of the Viking tattoos for men echo the idea of realism, while others can be animated.
A Viking Warrior tattoo can be inked in black, grey, or full color. The point is that these tattoos do not look alike, but they contain some visual reference- reflecting the warrior-like strength and toughness.
Viking Helmet Tattoo

Image Source

Image Source
The scariest of all the designs. Rather than enhancing bravery, it feels like they are the symbols to shoo away all the negative vibes and enmity that encircles us. In short, to keep away your enemies, get this helmet tattoo as a protective shield. But just be a bit careful while moving in public. Just a glance at the helmet tattoo might scare the people around, leading to dismay. Jokes apart, you can also get its miniature version on the fingertips. But of course, the bigger, the better, so no other place than the shoulder.
Viking Axe Tattoo

Image Source

Image Source
Ax your ex- just kidding, don't take it seriously. But the Viking ax tattoos are suggestive of their hunting nature. The ax was kept to scare away the wild beasts. The ax acted like a weapon for self-defense. Cut to present times, when the ax tattoos are more symbolic of presenting dignity, and courage. If not for anything else, this one is a unique style when done well. So, whatever might be the reason, get it done with ease and enjoyment.
Viking Skull Tattoo

Image Source

Image Source
These are similar to the helmet tattoos. Again, quite a spooky one. Want to try something more intense? Try this design in its 3D version. The result will be simply out of the world. The skull tattoos are also a great way to remember the Norse mythology and ancient times. The best part remains that tattoo gives an eerie feeling to the surroundings. So, flaunt it well and be proud of being the brave one.
Viking Dragon Tattoo

Image Source

Image Source
Dragons are the enormous creatures that blow fire from their mouth. No points for guessing, but the largeness of the creature, along with the dazzling fire, represents strength, courage, endurance, and ability to fight well. But, secretly, people also attach dragons with sexual passion. If that was hard to digest, then get it done only for the sake of bravery.

Image Source

Image Source

Image Source

Image Source

Image Source

Image Source

Image Source

Image Source

Image Source

Image Source

Image Source

Image Source

Image Source

Image Source

Image Source

Image Source

Image Source

Image Source

Image Source

Image Source
Related:
So, we come to the end of the list of Viking tattoos for men. With all those tattoos hovering around, I am sure you must have made up your mind to get inked at the very next instance. So, which one did you pick?
To sum up, the Vikings were great warriors who were taught to fight well. The era in which they thrived believed in the struggle for existence, so they did not have any other choice, other than war and killings. But the present times are different. So instead of indulging in war, we can get inked with a Viking tattoo to get reminded of their strength and courage.
Sours: https://www.artistichaven.com/viking-tattoos-for-men/
Viking tattoos are other Norse-inspired ink are extremely popular right now. If you're considering getting one, here's some visual inspiration. Enjoy!
Despite their origins more than 1,000 years ago, both the Viking Age and Norse mythology have a massive cultural impact today.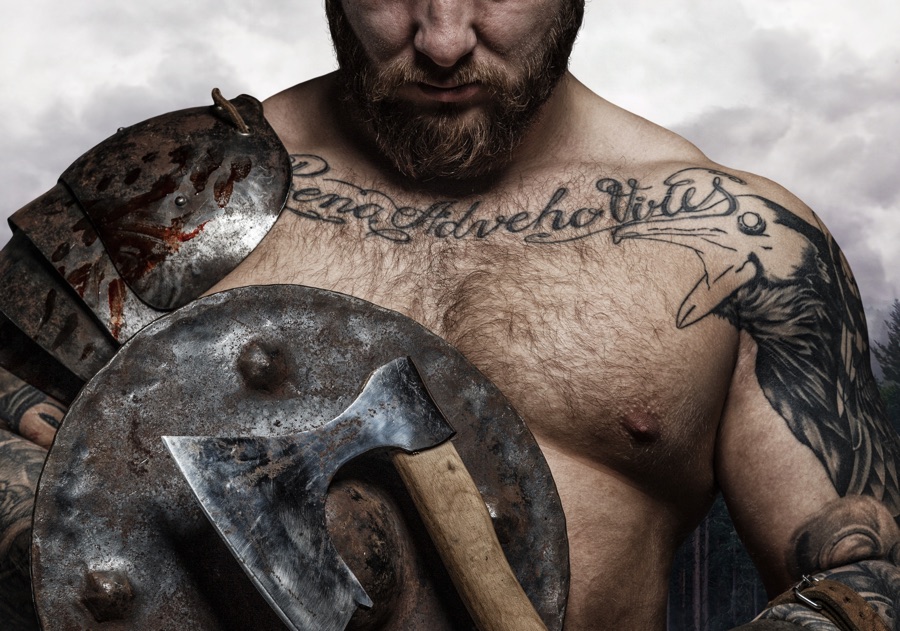 From the growing popularity of viking names to the reenactment societies all across the world and major movies and TV shows, Norse history is everywhere.
Viking tattoo inspiration
The mystique surrounding Viking culture and what we know about how they lived still remains relevant today. Many people of Norwegian heritage choose to get a tattoo to show their pride.
To demonstrate that pride, many people do a lot more than wearing short-sleeved tops! They take to Instagram and Pinterest to show off their ink. But, the best designs can be hard to find.
So, on this page, we've gathered together some inspiring photographs of real Viking tattoos from people all over the world. If you're planning on getting inked, this is the post for you!
Did Vikings have tattoos?
There's no hard evidence that tattoos were commonplace in the Viking age. Because skin is so fragile, it almost never survives in burials.
We do know from Arabic observer that the Rus, a Swedish Viking tribe that are believed to be the ancestors of East Slavic people, had tattoos. He wrote:
Each man has an axe, a sword, and a knife and keeps each by him at all times. The swords are broad and grooved, of Frankish sort. Every man is tattooed from finger nails to neck with dark green (or green or blue-black) trees, figures, etc.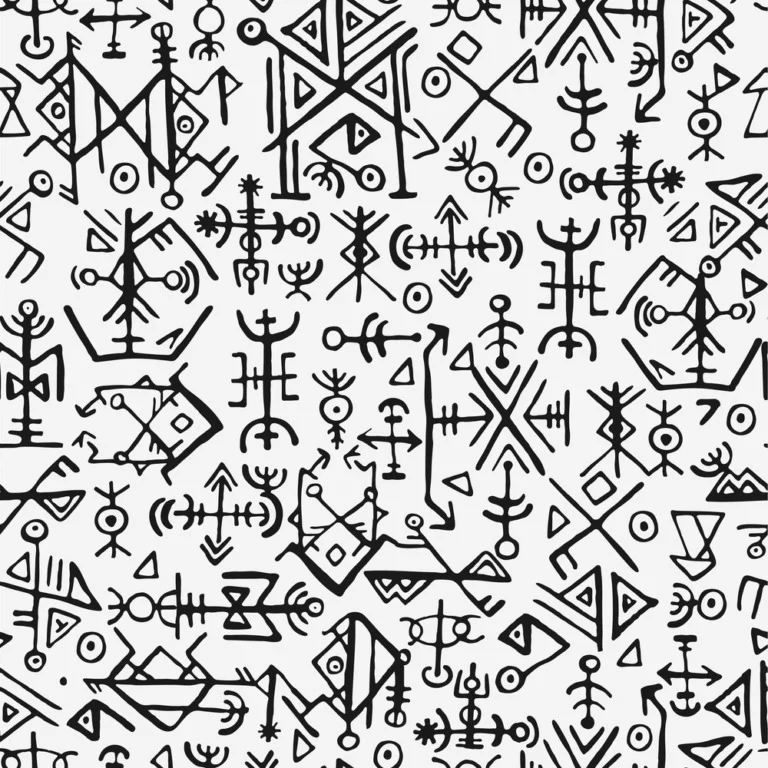 So while there isn't hard proof, it does seem likely that artwork on the arm was a common feature.
Did the Vikings have coloured tattoos?
Some recent Danish archaeological research has revealed the colour palettes used by the Vikings, which range from rich reds and bright yellows to more earthy colours like greens and browns.
Colour symbolised power and wealth in the era, and it's interesting to note that things were probably a lot more colourful than we first thought.
Viking tattoo ideas
Right, let's get to it! We've scoured the internet to bring you some of the best and most interesting ink out there.
Who knew there was so many tattoos showed off on Instagram!? It's the perfect place to grab some inspiration from days gone by:
And how about this impressive one? Recognise the face? It's of course based on American actor Travis Fimmel from the hit TV show Vikings. He plays the part of Ragnar Lothbrok, someone whose very existence is widely debated.
Katherine Holman, writing in 2003, expressed this common opinion: "Although his sons are historical figures, there is no evidence that Ragnar himself ever lived, and he seems to be an amalgam of several different historical figures and pure literary invention."
Norse mythology lends itself perfectly to Viking-inspired tattoos. Animals, monsters and other Norse creatures feature prominently on Instagram. I've seen many based on Odin's ravens, for example.
Rune tattoos
Norse and other Germanic peoples began to write by using runic alphabets, which have come to symbolise Norse culture and heritage.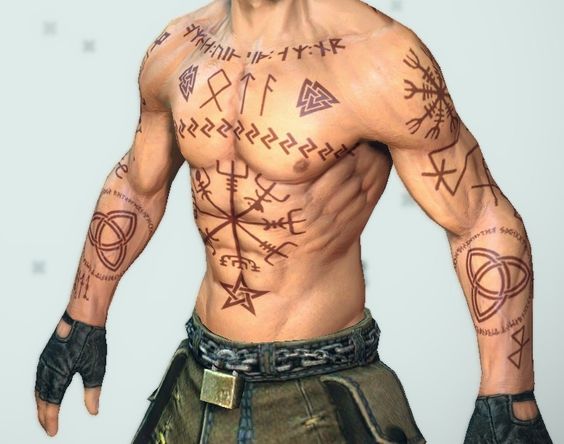 The runes functioned as letters, but they were much more than that. Each rune was a representation of some cosmic principle or power.
Of course, care should be taken when trying to spell modern words in runes. There were many different variations of Runic alphabets used in different parts of northern Europe and during different time periods, and there is rarely a 1:1 match with modern letters.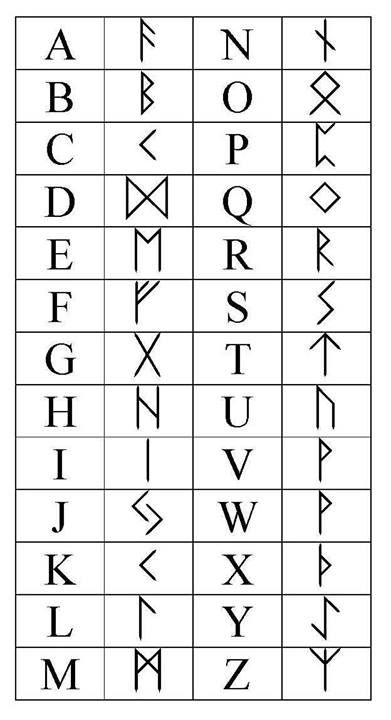 Runes were carved into stone, wood, bone, or metal, rather than drawn with ink. This helps to explains their sharp, angular shapes, which were well-suited to being carved onto hard surfaces.
Viking tattoos for women
Although many women stayed in the villages and on the farms, some sources suggest that some women may have been warriors. A woman who chose to fight as a warrior was called a shieldmaiden.
Another popular female image from Norse mythology is the valkyrie, a female figure that decided who made it to Valhalla after battle.
Viking ship artwork
Instantly recognisable, viking ships are a popular choice for tattoos. The longship's design evolved over many centuries but were characterized as graceful, long, and narrow.
They were all made out of wood, with cloth sails (woven wool) and had numerous details and carvings on the hull. The shallow-draft hull was designed for speed and allowed for sailing in shallow waters and beach landings.
Choosing a Viking ship design also makes it easier to adapt and extend the tattoo later. For example, with the wide ocean, birds, land, or even a battle.
The Oseberg ship is an especially popular icon, and not just for body art. The famous curly carved decoration on the bow has recently been used as the inspiration for the branding of new startup airline Norse Atlantic Airways.
Do you have a viking tattoo? Which is your favourite design? If this article has inspired you, why not share it on Pinterest? We've got just the pin for that. Just hit those social sharing buttons.
Categories Viking Blog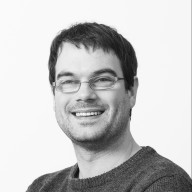 About David Nikel
Originally from the UK, David now lives in Trondheim and was the original founder of Life in Norway back in 2011. He now works as a professional writer on all things Scandinavia.
...
You might also like...

Sours: https://www.lifeinnorway.net/viking-tattoos/
Rollo's Tattoos On Vikings Explained
Top 207+ Best Viking Tattoo Ideas in 2021
The term Vikings meant "a pirate raid" in Old Norse.
The Norseman's unrivalled sea trade and pillaging created a huge European diaspora that has in turn led to a massive tattooing subculture centered on Viking mythology.
Viking, Norse, and Celtic tattoo (they're very closely related) is rich with symbolism, superstition, warrior Gods, and powerful animal motifs. Whether it's a viking skull tattoo, a tattoo symbol calling to the Gods, or a simple horned helmet and sword piece, there's body art that will appeal to you.
The following collection of top 207 best Viking tattoo ideas showcase the breadth and depth of Viking age tattoo style, featuring a range of brilliant designs for your tattoo artist to help capture the essence of bravery and martial skill.
1. Viking Compass Vegvisir Tattoo
The Viking compass – known also as Vegvisir – is a bit of a mystery. Only mentioned in one Icelandic manuscript, it supposedly keeps the wearer (or bearer) safe in all types of horrific weather and keeps them from getting lost.
In addition, it can help get travellers where they're going, even if they don't know where that might be.
A Vegvisir tattoo often incorporates runes at the end of each line. These can be used to spell out the name of a place you're headed, the place you call home, or the name of a loved one.
Remember that precise linework is essential for a bold Viking compass tattoo idea. Each rune should be crisp and readable.
2. Viking Tribal Tattoo Style Design

You may associate knotwork with Celtic history. When Vikings began to invade and colonize these lands – between 600 and 1200 AD – they adopted some of these popular patterns into Viking design.
While Celtic knotwork features a never-ending line bent into a circular or other design, the Norse took a slightly different take.
Nordic knotwork does not have to use one continuous line, and often makes a person, animal or object the star of the design instead of the knotwork itself.
Precise linework and, in many cases, shading is crucial for this type of Viking era tattoo.
3. Nordic Arm Tattoos
Arm tattoos inked in the Nordic genre come in a wide variety of styles.
Whether the tattoos are a depiction of the Vikings themselves – bloodthirsty berserkers from a Viking ship wearing a horned helmet – or tattoo symbol of these great warrior' mythology, an arm tattoo is an ideal location for storytelling.
The arm is a great place to show off any Viking culture tattoo, as it is in an easily viewed area. Simultaneously, it is a relatively simple spot to cover up if need be, assuming one is comfortable wearing long sleeves.
That being said, not everyone is required to cover their tattoos by their work or other responsibilities, so to them, the arm might be an even more attractive as a spot to place their next Viking tattoo design.
4. Viking Longship Tattoos

One of the many things Vikings remembered for in our modern times are their means of transportation. Traveling primarily by sea, the Vikings often navigated the fierce waters in their trademark longships.
Needless to say, the Viking ship was a vital part of life and culture. For this reason, it is not uncommon to see them inked into a Viking tattoo.
Longship tattoos are a fitting way to show one's connection to Vikings history.
5. Rune Tattoos
At once everyday and mysterious, runes comprised the Viking culture's alphabet.
These symbols – very few of which survive today – were an ancient method of communication. It's easy to see why they're frequently incorporated into Nordic tattoos.
There are a few things to consider when designing a rune tattoo:
Remember that runes are primarily linework, so select a tattooist skilled in this area.
Be absolutely sure of what you want to say. Work closely with your tattoo artist to ensure your finished art spells things out perfectly
Understand that are three major and several more minor sets of runes. Northern Europeans, Brits and Scandinavians all had their own different sets of runes, so be sure to use a set or image depicting the Norse runes
6. Valkyrie Tattoos
One unique character in the violent Viking history is the Valkyrie. These warrior angels choose who dies and who lives in battle, then accompany the fallen to the afterlife in the hall of the slain, Valhalla.
In the Norse tradition dying in battle was the highest honor so Valkyries and their role as "chooser of the slain" are powerful symbols of protection, purity and honor.
Valkyries have long been popular tattoo subjects among modern day soldiers, and the massive popularity of certain super–hero movies, has reignited interest in these stunning but deadly female seraphs.
7. Blackwork Nordic Tattoos
The world of blackwork encompasses many specific components, from artistic styles to techniques like dotwork. Quality linework and shading make up many of the best Viking tattoos, while weak lines and blotchy fades tend to create Norse tattoos to avoid. This is true across virtually every genre of tattoo.
Since much Viking and Nordic artwork and lettering consisted of wooden carvings, knotwork and runes, keeping things crisp and sharp is essential for truly paying homage to this proud and fierce part of your ancestry.
8. Mjolnir Tattoos
Thor, with his mighty hammer Mjolnir, was the Viking God of thunder and war. He prized strength, honor, and valor in battle above all else.
The Norsemen would invoke his name in prayers for the strength to cleave their enemies, as well as for protection: for themselves, and for their loved ones back home.
Much of the Norse way of life revolved heavily around what was seen as Thor's area of influence over the natural world. He was believed to grant victory to the brave and the strong, and to welcome them to his side in Valhalla after they'd fought their last battle.
9. Odin Tattoos
Those who want to embrace their Norse ancestry often look to the greatest Viking God Odin as a symbol of strength and power.
Odin is associated with the "berserker", a warrior whose fighting style focuses on raw, frenzied and ferocious techniques.
People that look past Odin's war-like nature admire him for his appreciation of wisdom. Viking style tattoo often portrays Odin with an empty eye socket.
This symbolizes that his eye was sacrificed for wisdom, and is one of Odin's most noticeable features.
10. Valknut Viking Tattoos
The valknut is three interconnected triangles, whose name was coined by the Old Norse words valr, meaning 'slain warriors', and knut, meaning 'knot'. The exact meaning behind this Viking symbol is unknown but has had a number of explanations supposed by Norse Mythology scholars.
The popular modern Nordic tattoo is mainly believed to have been used by Germanic Pagans, as it appears on many objects during the 8th and 9th century – the time of their 'heathen' existence before Christianity.
It is also supposed to represent the power of Odin, who had the ability to 'bind and unbind' a person's mind during battle.
Because the symbol often appears on burial gifts during these time periods, it is assumed that it is associated with death and the afterlife.
11. Viking Wolf Tattoos
The Vikings had a great respect for the wolves of the forest, with many involved in traditional folklore and tales as violent but strong characters with great ties to the warrior ideals of family, strength, and courage.
The wolf most associated with Nordic tattoo comes via the giant wolf Fenrir.
Dictionary.com defines Fenrir as: "a wolflike monster, a son of Loki and Angerboda, chained by Gleipnir but destined to be released at Ragnarok to eat Odin and to be killed by Vidar."
Most realism style interpretations of Norse wolf tattoos feature Fenrir, snarling and violent, either chained or breaking free from his shackles.
12. Norse Tattoos Featuring Wooden Carvings
13. Nordic Dragon Tattoos
14. Odin's Ravens
Rooted deep in ancient Norse mythology, the ravens Huginn and Muninnn are a powerful tattoo choice for the thoughtful and wise.
Their names mean 'thought' and 'mind' and together they were the trusted allies and friends of Odin, the wisest and wiliest of the Viking gods.
The legends tell of these beautiful black birds leaving Odin's shoulders every morning to fly around the world, gathering all the knowledge and wisdom there was to be found in the day.
Every night they would return to him and whisper in his ears all the information they'd gathered, adding to his power and reinforcing his reputation as the all-knowing all-father.
15. Yggdrasil Tattoos
The Yggdrasil is a particularly impressive piece of art that displays the image of a tree, one known well in Norse Mythology.
As explained by the Encyclopedia Britannica, "Yggdrasill, Old Norse Mimameidr, in Norse mythology, the world tree, a giant ash supporting the universe."
As you can see, this tree was no small matter to the Norse.
The legend of the great tree states that one of its roots went into the underworld, another went into the land of the giants and still another went into the land of the gods.
16. Kraken Tattoos
Norse mythology will come to life when you pursue sensational Kraken body art.
This gigantic aquatic beast is an iconic symbol of ancient maritime mystique. With enormous tentacles, this monstrous sea-dweller is a legitimately badass creature of the deep.
Fans of the fabled destroyer emphasize the Kraken's ability to crush ships, whether in nuanced balc and gray ink, bright color, or classic American traditional style pieces.
17. Ragnar Tattoos
What better way to show off your badassery and skill in combat than to get a tattoo of Ragnar from the hit TV show Vikings?
The name Ragnar Lodbrok alone could inspire fear in the hearts of men. A fierce warrior, Ragnar is one of the stars of the show – played bay Aussie Travis Fimmel – and formed the bedrock of the popular tv series' plot.
Why not get such a badass tattooed on your chest, back, or even your arm?
18. Helm of Awe Tattoos
The Helm of Awe, known also as Aegishjalmur, is an ancient Norse symbol granting spiritual protection and power.
In the Poetic Edda, one of the oldest Norse mythological texts, the dragon Fafnir claimed it's protective power helped grant him indestructibility.
During the Middle Ages, Viking warriors would head into battle adorned with the Helm of Awe symbol either tattooed on their bodies or drawn onto their foreheads.
The center circle, and eight trident runes crossing through it are protective symbols linked to victory during battle, to show strength against fear, and draw protective regard from the Gods.
Sours: https://nextluxury.com/mens-style-and-fashion/viking-tattoos-for-men/
Tattoo viking man
Vikings were raiders and warriors who marked the majority of the middle age. They raided from the North into England and France and, besides their warrior glory and strength, they also yielded rich culture, symbolism, and mythology. That's why there are a lot of Viking symbols nowadays that are gladly tattooed, especially because Vikings were also inking their bodies throughout history.
Sleeve tattoos are some of the trendiest tattoo creations for a long time, and with such a rich symbolism in the history of Vikings, it doesn't surprise us that many people opt to ink Viking symbols on their bodies, especially if those symbols are associated with Norse Gods and myths that described them.
However, the inspiration for the best Viking sleeve tattoo idea is not so easy to find, especially if you're competing to make the most unique design you can find with your tattoo artist. Don't worry, we wrote this article to help everyone who is hooked to get the Viking sleeve tattoo. We'll look into the Viking symbolism and list the best tattoo designs for the Viking sleeve tattoo, below.
Vikings And Tattoos
In the last decade, there have been a couple of TV shows and movies that glorified and told the tales of Vikings. Not surprisingly, all those Vikings and the Norsemen particularly practiced getting tattooed, especially as the story progressed. That hinted that the Norsemen associated inking their body to the part of their culture as they aged and made various life accomplishments that they wanted to mark on their body.
However, there's hardly any evidence that promises that Vikings were tattooing themselves for real, and if they did, what was the ink made of? Understandably, the remains of the Vikings that were exhumed throughout history can't hint of tattoos, as the skin will decompose over some time, giving absolutely no hint about the ink Vikings used.
However, two historical events could hint that the Vikings wore tattoos and paint over themselves, which likely inspired the pop culture to use tattoo on Viking warriors in their TV series and movies.
Throughout the history, it was believed that the Vikings wore their runes over their arms and legs, as well as faces. They'd tattoo themselves, as they'd engage in the explorative raids from the Scandinavia, to England, Iceland, and even further.
One of the key pieces of evidence that offer insight into the tattooing culture of the Vikings is the Arab traveler and scholar, Ahmad Ibn Fadlan. He was sent by the Caliphate to conduct a diplomatic venture in the Middle Volga area that now belongs to Russia.
As a traveling, he came across the Norse warriors that he believed were Vikings in the 10th Century. They sailed downwards the river Volga to make trades with the Arabs. Fadlan was the first and last person who wrote that the tattoos on Vikings were real. The tattoos that flattered the Vikings were much more detailed and widespread across the Vikings than the pop culture displays it today. He wrote they were tattooed from head to toe.
He also claimed that the tattoos that covered even the fingertips and their necks were colored green and blue, which gives a hint that the tattoo ink used was made out of the tree ash.
Unfortunately, Fadlan was the last person who reported on the sighting of Vikings as tattooed individuals. Also, we can't confirm for sure that the Vikings were in great numbers. Perhaps, he has only seen a few individuals that were tattooed, and not all of them were. Additionally, that group of Vikings was believed to be called the Rus Vikings, how he also called them.
He also wrote that they behaved like savages. He noted that they were dirty, even though they washed their hands, face, and head. However, they did it in a "savage way."
Although Fadlan is the only person who wrote about the sighting of inked Vikings, there's another hint that could suggest that Vikings had tattoos.
One clue from Siberia can provide a potential hint about how Viking tattoos came into existence. Archeologists exhumed a body of a Scythian chieftain who was buried for thousands of years. It is believed that he was buried in 500 BC, and his body was covered in tattoos, which could hint that the Norsemen took over the tradition.
Some sources believe that the descendants of these civilizations taught the future Vikings how to ink their body and also practice it.
What Nordic Symbols Should You Put On Your Viking Tattoo Sleeve?
Whether the Vikings wore tattoos or not, there are a plethora of symbols in Norse mythology and all of them make great independent tattoos. Making a sleeve tattoo, however, often includes combines different symbols and designs to get the final product.
In this section, we'll talk about the designs that you can combine to get the better results for your Viking tattoo slave.
On most occasions, tattoo artists receive different rune designs and symbols to tattoo on the Viking fans. However, some significant symbols made their name in Nordic history and it's worth listing them down below.
Vegvisir: Vegsivir is certainly the most popular tattoo design that comes from the Vikings. It's a symbolic Viking compass filled with Nordic runes that helped the Viking raiders find the right way. Vegsivir means "That which shows the way" in the Icelandic language.
While not entirely of Viking origin, given that it was discovered in the 17th century, it hints at the Nordic culture that has likely brought the symbol to the Icelandic grounds when exploring it. More importantly, Vegvisir is a symbol of guarding and protection, especially among people who travel and sailors. It also gives protection to people who have gone through different struggles.
Some Nordic beliefs hint that the supreme god in the Norse mythology, Odin used this Nordic compass on his ventures as he'd always find the way and never get lost.
Yggdrasil: Yggdrasil represents the tree of life and is believed to be sacred in Norse mythology. Additionally, it's a loved symbol asked for tattooing. It was initially mentioned in the 13th century and described as a tall ash tree that is located at the center of everything. It was believed that its branches could reach the skies and heavens. Norsemen believed in Yggdrasil to be the representation of life, stability, empathy, balance, and existence. If you're looking for a tattoo that has deep and symbolic meanings, you should definitely choose Yggdrasil.
Valknut: If you're looking for a tattoo sleeve with a simple and humble design, Valknut could be the right choice. This triple knot is used to commemorate slain warriors who have died honorably and are ready to join Odin and other Gods in Valhalla.
If you want your tattoo sleeve to be more discrete and not stand out too much, adding Valknut to your design could be meaningful. When it comes to the meanings, Valknut represents honor, courage, fearlessness, and acceptance.
It's no secret that armband tattoos are often used to honor someone who has died, the Valknut tattoo can be used in the same way, especially if you combine it with other symbols from Norse mythology.
Thor's Hammer: Thor's hammer is one of the most important weapons in Norse mythology. When yielded by the Son of Odin, Thor, the God of war and Thunder, he was unstoppable. It was believed that Thor's hammer was responsible for a variety of natural disasters including restless sea, thunderstorms, earthquakes, and more.
In sense of tattoos, Thor's hammer can represent one's willpower, strength, power, courage, and much more. It's a great addition to the meaningful Nordic symbols.
Helm of Awe: When talking about the Helm of Awe, it's important to make a difference between it and the aforementioned symbol Vegvisir. While the latter was the symbol of sailing, traveling, and exploration, this one is the symbol of courage and fearlessness.
It was believed that the helm of awe was worn by the Viking warriors as protection and courage empowerment in battles and guidance. It was also believed that it can scare enemies. That said, if you need protection from the bad luck or the evil eye, this tattoo is a great choice. The only challenge that comes with it is fitting it into the sleeve tattoo, as it is a larger design compared to the others.
Best Viking Tattoo Sleeve Ideas
Now after we listed the most popular Viking symbols used in tattoos, let's take a look at all the different tattoo designs that used the Viking symbols for the sleeve tattoos. In combination with the aforementioned symbols, we're sure that you'll get inspiration for your next sleeve design.
Female Viking Sleeve
It's no secret that Viking women were fierce warriors who stood side by side with their husbands and brothers on the battlefields. Viking women were treated much differently than the women in Christian countries, who often felt like less, and didn't have the access to things that the Viking women did.
This particular tattoo looks stylish, attractive, and detailed. Undoubtedly, it took some time to make, but the quality of the ink looks unprecedented. Even the female Viking warrior can be seen having body paint and tattoo, giving a hint that the belief that Vikings had tattoos themselves is quite popular.
Also Read: 60 Sleeve Tattoos Design Ideas for Women (2021 Updated)
Viking Shieldmaiden Sleeve
As mentioned earlier, Viking shieldmaiden were some of the best warriors in the North, who could fight side by side with men but also be on par with them. This shieldmaiden is inked to the smallest details, with hair braided into small braids, as was popular in the Nordic countries in the past.
She also wears a helmet made out of bones, which gives a hint that she is battle-ready. She also wears face paint, both on lips and under the eyes, that were made as detailed as possible. Women Viking warriors in tattoos can mean both fierceness, courage, and delicacy.
Fenrir Sleeve Tattoo
Fenrir is the mythological wolf in Norse Mythology who was destined to take revenge on the supreme God Odin. He's also considered the son of Loki. Wolves usually don't have the positive symbolism, especially because Fenrir is often associated with vengeance, wrath, and other negative traits. However, revenge was meant to be his destiny which also makes his actions just. There are various symbolisms for the colossal Nordic wolf. But, one of them is justice, which is what attracts many people to put him on the sleeve tattoo.
Black Ink Sleeve
This interesting black ink sleeve that continues itself on the shoulder and chest includes various Nordic symbols. One of them is Vegsivir, the Viking compass carried by Odin on his ventures. We described it above, but this tattoo is much larger, fitting greatly together with other symbols in the tattoo. Many of these symbols are mainly knots, which are popular both in the Nordic and Celtic civilizations.
Odin Tattoo Sleeve
Odin is the supreme god in the Norse mythology, and we believe it's exactly him in this tattoo design. It's dark and mysterious, just as Odin does, but it also comes carrying great power. Odin is represented through war, wisdom, and even death, and is feared by the other Gods and enemies of the Norsemen. This tattoo is quite detail-oriented, especially given that Odin is a one-eyed God.
History Vikings Sleeve
History Vikings is one of the most popular TV shows starring the vicious Norsemen. This tattoo sleeve shows some of the main characters including Ragnar Lothbrok, his best friend Floki the boat builder, and Ragnar's Son Bjorn who passed on Ragnar's legacy. The tattoo also includes more Nordic symbols such as raven which marks Odin, Vegvisir, and various Norse runes of different meanings. We like how detailed the characters are, and it looks great even after healing.
Storm Viking Sleeve
Storms in the Nordic culture and mythology is quite important because it represents the presence of the Gods, such as Odin, the supreme God, as well as Thor, who yielded his hammer that could shoot the lighting. For a lot of Vikings, storms could either sense trouble, hint that the Gods are angry, or indicate a bad omen. It also represented the challenge for sailors who struggled to get through the storms to reach their goals. This tattoo looks absolutely fab, and it also adds some runes, in addition to the Viking God and what seem to be dragon scales.  The tattoo also features runes, which is quite cool.
Wolf And Viking Sleeve
This is another Viking Sleeve tattoo that includes the Just and furious Fenrir in the picture. However, it also includes other entities such as Odin, hinting that Fenrir is drawn to conduct his vengeance on the supreme God. There are other symbols in the tattoo, including the lighting bolts, clouds, dragons, crows, and Vegvisir, which was often carried by Odin himself. We like how Fenrir was made to be above the other symbols in the tattoo, and his anger was perfectly drawn through various details. According to the author of the image, this tattoo is supposed to represent Ragnarok, or what's considered the end of the world in Norse mythology.
Also Read: 30+ Wolf Tattoo Design Ideas (And The Meaning Behind Them)
Nordic Sleeve
If you're looking for a super-detailed Viking sleeve for your new tattoo, this one is among the best we found. That's because all the combined symbols are associated with Vikings and the Norsemen.
They combine a female Viking Warrior, staring back while surrounded by the Nordic signature axes, the tree of life tattooed into her face, as well as the raging thunderstorm, the seer of the death, and the Valknut symbol of three overlapping triangles, which can mark the death or a fallen warrior that has deserved their entrance into Valhalla. It looks super-detailed and will serve as an inspiration to someone looking for a tattoo with mixed symbols.
Huginn and Muninn
Huginn and Muninn are twin crows that belong to Odin and serve him. For him, they'd fly over the world to learn more about what's going on in it and then report it back to the Supreme God. Although this tattoo doesn't entirely cover the sleeve, it can be a great idea to use in your future sleeve tattoo. We also like how the artist drew the crows, with special details in the beak, eyes, and the wings that are being spread out to fly. It's as if the crows are making the sound out of the tattoo. It's a great tattoo that would look even better with the addition of other symbols.
Storm Sleeve
This tattoo looks into the adventurous spirit of Vikings, as well as their ventures when raiding the sea and looking for the fertile land. More often than not, Vikings would embar on Journeys with their boats and ship, and those journeys would be filled with raging storms that would make the sea rage. This tattoo is detailed because it shows both the sea and the raging skies. Also, it shows that the boat belongs to Norsemen. There's also a Vegvisir on the shoulder, which is the perfect representation of the compass of life and that no matter what you go through, Odin is there to protect and guide you.
Viking Warrior Sleeve
This is another Viking sleeve tattoo that is rich in details, and also fits a great number of elements connected to the Nordic tradition and culture. The Viking warrior with a horned helmet and armor is in a fight, but also surrounded with the symbols like Vegvisir, boat, thunderstorm, other dead warriors, and others. We also like the brushed design that hints at mystery and combines so many known Viking symbols.
Jormungandr Tattoo
The last tattoo sleeve hints at a mythical creature that Thor fought with his hammer, the Midgard serpent known as Jormungandr. It also adds other symbols like the restless sea, Huginn and Muninn, and the famous Viking compass that we mentioned throughout the article. This is among the top three tattoos that we displayed in this article, as it's dark yet bright, and also rich in accurate and sleek details.
This tattoo is of impeccable design and perfectly laid out on the entirety of the arm. It's also worth mentioning that not many people ink the Midgard Serpent, even though there are a lot of Serpent tattoos out there.
Frequently Asked Questions About Viking Tattoo Sleeves
Here you can find answers to the most popular questions regarding the Viking Tattoo sleeve tattoo ideas. Make sure to check them out. Perhaps, you'll find an answer to the question you've been asking yourself for a long time.
Q: What are the most popular Viking sleeve tattoos?
A: Most Viking sleeve tattoos combine different symbols such as the Nordic Gods, symbols like the Thor's Hammer, crows, Vegivisir, Valknut, and others. More often than not, there could be inspirations for the popular characters from the TV show Vikings, as well as some other symbols like boats, as Vikings raided and traveled a lot.
Q: Did Vikings have tattoos?
A: The most accurate evidence of Vikings having tattoos are the records from an Arab scholar who traveled the Volga and encountered the so-called Rus Vikings who were said to be tattooed from head to toe. Most of the tattooed Vikings beliefs derive from the pop culture and TV shows that depict Viking warriors as tattooed.
Q: What is the meaning behind the Viking and Nordic Tattoos?
A: Most popular tattoo meanings that are connected to Vikings are the symbols of power, strength, courage, and the timeless respect and ode to the Nordic Gods that Vikings worshipped and believed in. They fought in their names and also died in their name in the process. That's why a lot of Viking sleeve tattoos either depict Thor or Odin, who are the most popular Gods in Norse mythology.
Also Read:
Sharing is caring!
Categories DesignSours: https://www.savedtattoo.com/viking-tattoo-sleeve/
90 Armor Tattoos For Men
Viking Tattoos Historical or Not?
Loading...
Listen to the audio of this blog post about Viking tattoos
Did the Vikings have tattoos? One piece of historical evidence says yes, at least those Swedish Vikings who raided and traded through Russia probably.
The Vikings themselves issued few literary works, so we are forced to rely on outside accounts. Many come from Arab statesmen, who carried on extensive trade and cultural exchange with Norsemen in the ninth and tenth centuries.
An Arab traveler, Ahmad Ibn Fadlan, a scholar of Baghdad, was sent by the Abbasid Caliph on a diplomatic mission to the Bulgars in the Middle Volga area of Russia. He first met the Norse warriors as he travelled across Russia's vast steppes, meeting them as they sailed their longships down the Volga river and looking to trade with the Arab world — by far the wealthiest civilization in Western Eurasia, particularly as Europe struggled to consolidate in the centuries following the collapse of the Roman Empire. While there in A.D. 921, he met a people called the Rus, Swedish Viking traders, who had brought slaves to sell at the markets.
Historical Descriptions of Viking Tattoos
Ibn Fadlan describes the Rus in his travel chronicler. He called them the "Rusiyyah," now commonly known as the Vikings.
"I have never seen bodies as nearly perfect as theirs," he wrote. As tall as palm trees, fair and reddish, they wear neither tunics nor kaftans. Every man wears a cloak with which he covers half of his body, so that one arm is uncovered. They carry axes, swords, dagers and balways have them to hand. They use Frankish swords with broad, ridged blades."
At one point he mentioned that all the men were tattooed from the tips of their fingers to their necks. The tattoos were dark green figures of trees and symbols. It is likely, however, that the tattoos were probably dark blue, a color that comes from using wood ash to dye the skin. While Ibn Fadlan describes the tattoos as trees, he could have see the Vikings trademark gripping beast or other knotwork patterns of which the Vikings were fond. To him they resembled the women's neck rings of gold and silver.
Furthermore, the description of tattoos may have been less an eye-witness account than a rhetorical device used by Arabs to depict the savagery of the Norsemen. They considered them with a combination of horror and fascination. Ibn Fadlan had harsh words for their hygiene: "They are the filthiest of God's creatures," he observed. Although he acknowledged that they washed their hands, faces and heads every day, he was appalled that they did so "in the dirtiest and filthiest fashion possible" in a communal basin of water. This was an ancient Germanic custom that caused understandable revulsion in a Muslim who typically performed ablutions only in poured or running water.
Traveling in Europe at the same time was Ibrahim Ibn Yacoub Al- Tartushi, representing the Muslim kingdom of Al Andalus in Spain. Reaching a border town between Germany and Denmark, he was not impressed by the dirty market town, a far cry from the beauty and elegance of his native Cordoba.
He described Viking society as one in which women could divorce freely—"they part with their husbands whenever they like"—and where both sexes wore "artificial eye make-up." Worse of all was their singing: "I never heard any more awful singing than the singing of the people in Schleswig. It is a groan that comes out of their throats, similar to bark of the dogs but even more like a wild animal."
This is rather slight evidence on which to state categorically that Vikings tattooed themselves. The Arabic word used in the original text for "tattoo" was more commonly used to describe mosque decorations rather than actual tattoos— a fitting description considering similarities between a mosque's geometric patterns and those of a runic Viking tattoos. Also, tattoos are not mentioned in any of the sagas or poetry, although these literary works describe many other physical characteristics such as scars or hair color.
Exhumed Viking Tattoos
Unfortunately, human skin does not survive centuries of burial. However, a Scythian chieftain was found in Siberia who had been buried circa 500 B.C. He had been buried beneath the permafrost, so his skin and tattoos survived. While this find predates Viking traders in Russia by 1300 years, it is possible that Vikings could have met the descendants of the Scythians while on trading missions in Russia and learned the tattooing art from them. The Scythian warrior's tattoos had Scythian art styles, of course. If Vikings did have tattoos, it is likely they would have used Norse designs and symbols found in their other artwork on bone carvings or jewelry.
For a more "modern" example, the ancient mummy of a mysterious young woman, known as the Ukok Princess, was found 2,500 metres up in the Altai Mountains in a border region close to frontiers of Russia with Mongolia, China and Kazakhstan. The remains of the immaculately dressed 'princess', aged around 25 and preserved for several millennia in the Siberian permafrost, were discovered in 1993 by Novosibirsk scientist Natalia Polosmak. Her colourful body artwork is seen as the best preserved and most elaborate ancient tattoos anywhere in the world.
The tattoos on the left shoulder of the 'princess' show a fantastical mythological animal: a deer with a griffon's beak and a Capricorn's antlers. The antlers are decorated with the heads of griffons. And the same griffon's head is shown on the back of the animal.
The mouth of a spotted panther with a long tail is seen at the legs of a sheep. She also has a deer's head on her wrist, with big antlers. There is a drawing on the animal's body on a thumb on her left hand.
"Tattoos were used as a mean of personal identification – like a passport now, if you like. The Pazyryks also believed the tattoos would be helpful in another life, making it easy for the people of the same family and culture to find each other after death," added Dr. Polosmak. "Pazyryks repeated the same images of animals in other types of art, which is considered to be like a language of animal images, which represented their thoughts."
Many tattoo artists have designed Viking tattoos, which can be easily found in many places online. Popular Viking tattoos include the compass tattoo, called the Vegvisir. This symbol is not from the Viking Age, however; it dates to the 17th century, from an Icelandic book on magic. Another popular Viking design for a tattoo is the Helm of Awe or aegishjalmur. This symbol allows the wearer to strike his enemies with fear and confusion. It is also thought to grant magical powers to its wearer.
This article is part of our larger selection of posts about Vikings history. To learn more, click here for our comprehensive guide to Vikings history
Cite This Article
"Viking Tattoos Historical or Not?" History on the Net
© 2000-2021, Salem Media.
October 13, 2021 <https://www.historyonthenet.com/viking-tattoos-historical-or-not>
More Citation Information.
Sours: https://www.historyonthenet.com/viking-tattoos-historical-or-not
Now discussing:
He is perfect. But I was not going to give him anything more than a dance. Twenty. I am a third year college student.
561
562
563
564
565