Dungeons & Dragons wouldn't be what it is without dragons. It would just be "Dungeons &," and that doesn't sound very complete, no matter how many Kobolds try to fill that void. WizKids has been producing some dynamite miniatures of famed dragons from the D&D universe, but soon you'll be able to pick up the biggest one yet--Arveiaturace--an extremely detailed and beautiful Red Dragon. But, they're not really that miniature.
If you've been traversing Icewind Dale, there is a chance you may have had a random d20 encounter with the ancient white dragon known as Arveiaturace--which is pronounced "Arr-vee-AH-turr-ace" or simpler yet "RV Otter race," which has me picturing something wildly different than an ancient dragon. Known as the White Wyrm to the Ten-Towers, she makes her home on the Reghed Glacier. On her back is the Mysterious Rider, a wizard once known as Meltharond. I say "once" because he's dead. That's right, this giant dragon has a frozen corpse on her back.
Compared to other miniatures WizKids has released in the past, Arveiaturace is a beast, literally and figuratively. As you can see compared to other WizKids minis, this dragon looms over your characters, and it will take over your entire battlefield. It's 16.5 inches long, 7.5 inches high, and has a wingspan of 17 inches. The base is clear, so you can see the battlefield below. It is fully painted, including Meltharond riding on her back. It is a bit pricier, coming in at $100 and releases on January 20--you can preorder on Amazon.
See Arveiaturace on Amazon
The rider on her back does come off, but I never got around to actually removing him because the saddle was pretty tight, and let's be honest, it looks really cool. This dragon is sturdy and heavy and those scales are pretty sharp--so much so that I cut my hand taking it out of the box. While overall, it's very sturdy, one of the talons did break off during shipping. Luckily, it was at the knuckle, and a little super glue fixed it right up.
Obviously, you won't have your party fighting this dragon week in, week out during your D&D games, unless you're a real jerk of a DM who wants to suck all the fun out of life. However, this sculpt is beautiful, and looks pretty rad on your shelf. It does have a high price point, but this is a high-quality sculpt and $100 seems right on the nose.
Arveiaturace isn't the only dragon coming to a battlefield near you.
Coming in February, WizKids's next dragon miniature is an Adult Red Dragon. Sure, it doesn't have a name that's as fun to say as Arveiaturace, but this fully painted miniature is quite a bit smaller and will have a little more use in your campaign. The Adult Red Dragon comes in at 8 inches tall and 7 inches long. Check out a few images of it below.
This dragon mini will cost $70 when it releases, and it may not be as large as Arveiaturace, but it's still an imposing force on your battlefield. Much like the white dragon, the Adult Red Dragon has a clear base, so you can see your map below.
The dragon's pose shows a lot of movement as it hovers over your players, and its wingspan is very impressive. What really sets this dragon apart is its action-oriented pose--it's one incredible sculpt.
At the time of this writing, the Adult Red Dragon is available for preorder, and you can check out the WizKids Store on Amazon for other D&D products.
Sours: https://www.gamespot.com/articles/dungeons-and-dragons-has-two-new-miniatures-that-will-take-over-your-battlefield/1100-6485942/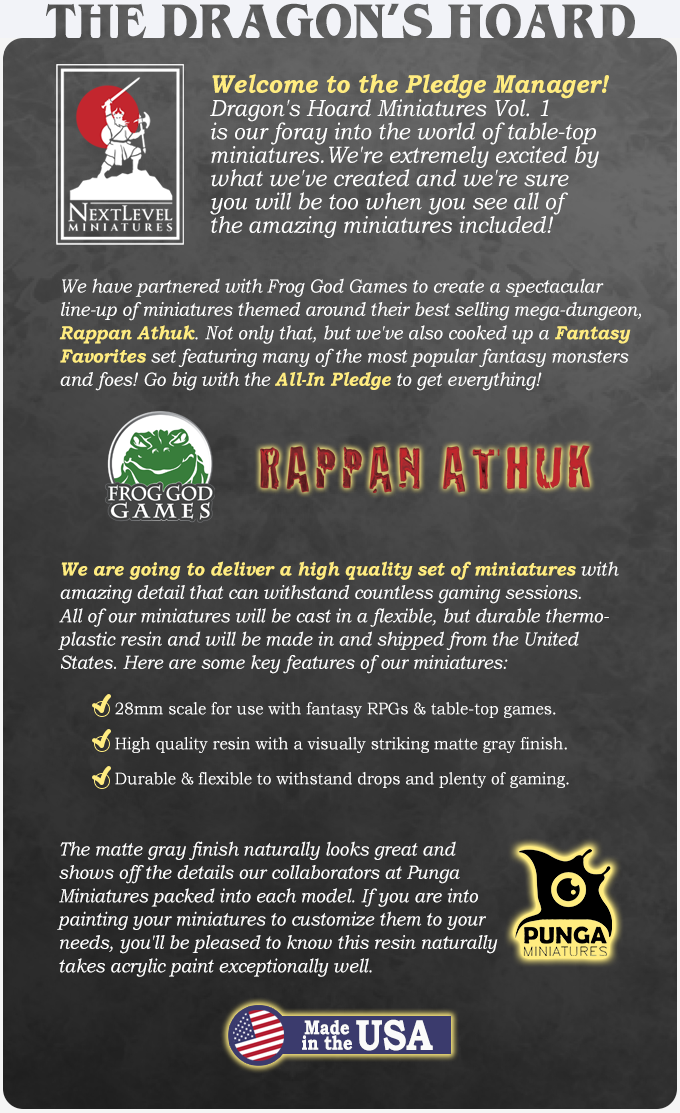 Welcome to the Dragon's Hoard Miniatures Vol. 1 Pledge Manager!
First off, thank you to everyone who backed our campaign and helped it to be incredibly successful! Your support has been amazing. For those who missed the original campaign, please check out the original campaign page here: Dragon's Hoard Miniatures Vol. 1 to see all of the original info, pledge & stretch goal graphics, product shots, and updates.
Every All-In pledge comes with 134 miniatures along with a free huge Aragnak, the Red Dragon figure and an Orcus, Demon Price of Undeath figure!
Important Note on Miniature Add-Ons Shipping - PLEASE READ
If an order is placed for ONLY individual miniature add-ons without the purchase of an All-In, Rappan Athuk, or Fantasy Favorites Pledge Level set, shipping will be charged AFTER the pledge manager closes. We will contact backers who fall into this category individually after we determine the cost to deliver to your address based on the weight of your order. We will add the shipping charge manually to your pledge.
Important Note on Frog God Games Add-Ons Shipping - PLEASE READ
All Frog God Games Rappan Athuk physical book/map and digital PDF add-ons will be delivered once the pledge manager closes. Physical book/maps will be fulfilled by Frog God Games and they will charge you shipping when you complete your add-on order with them. Please see the Frog God Games add-on products for shipping prices and additional details.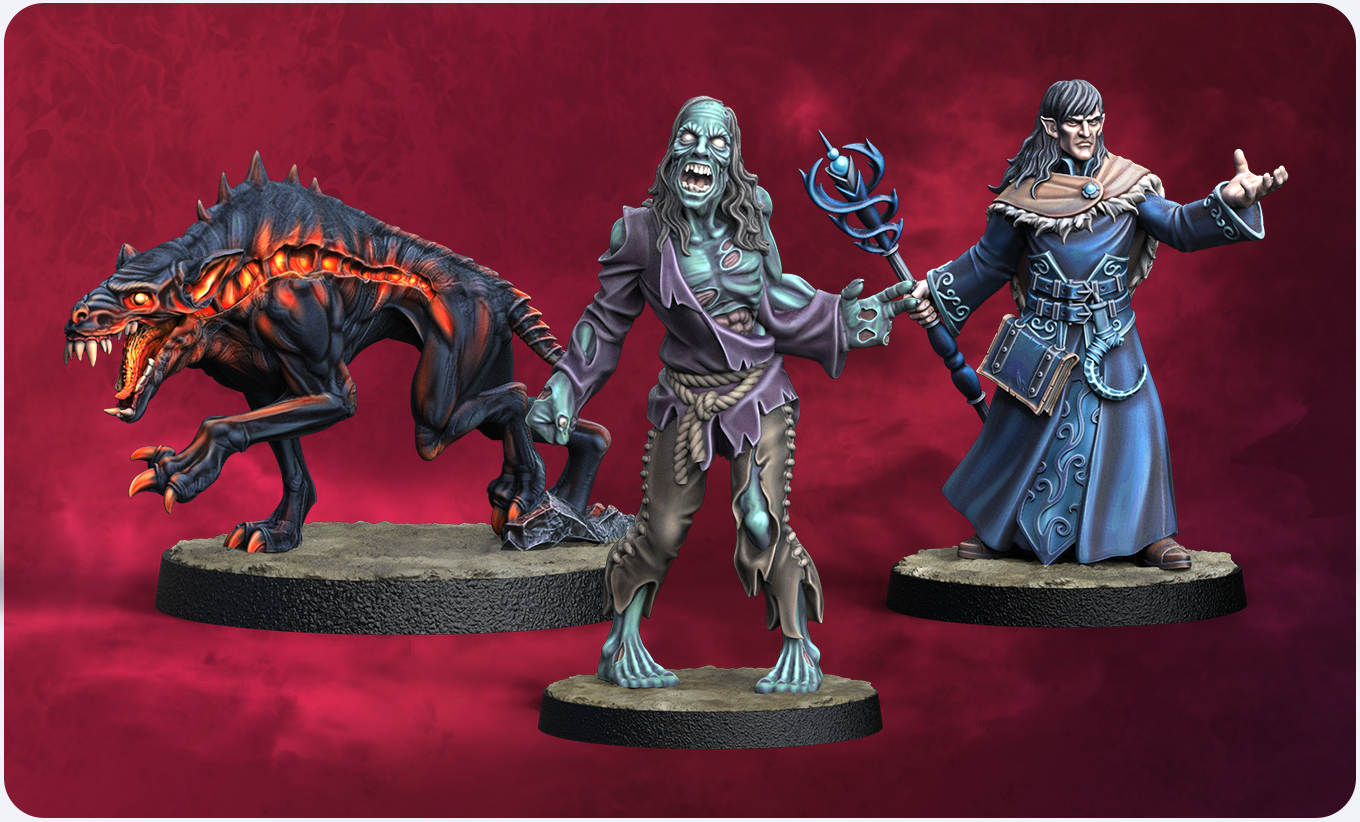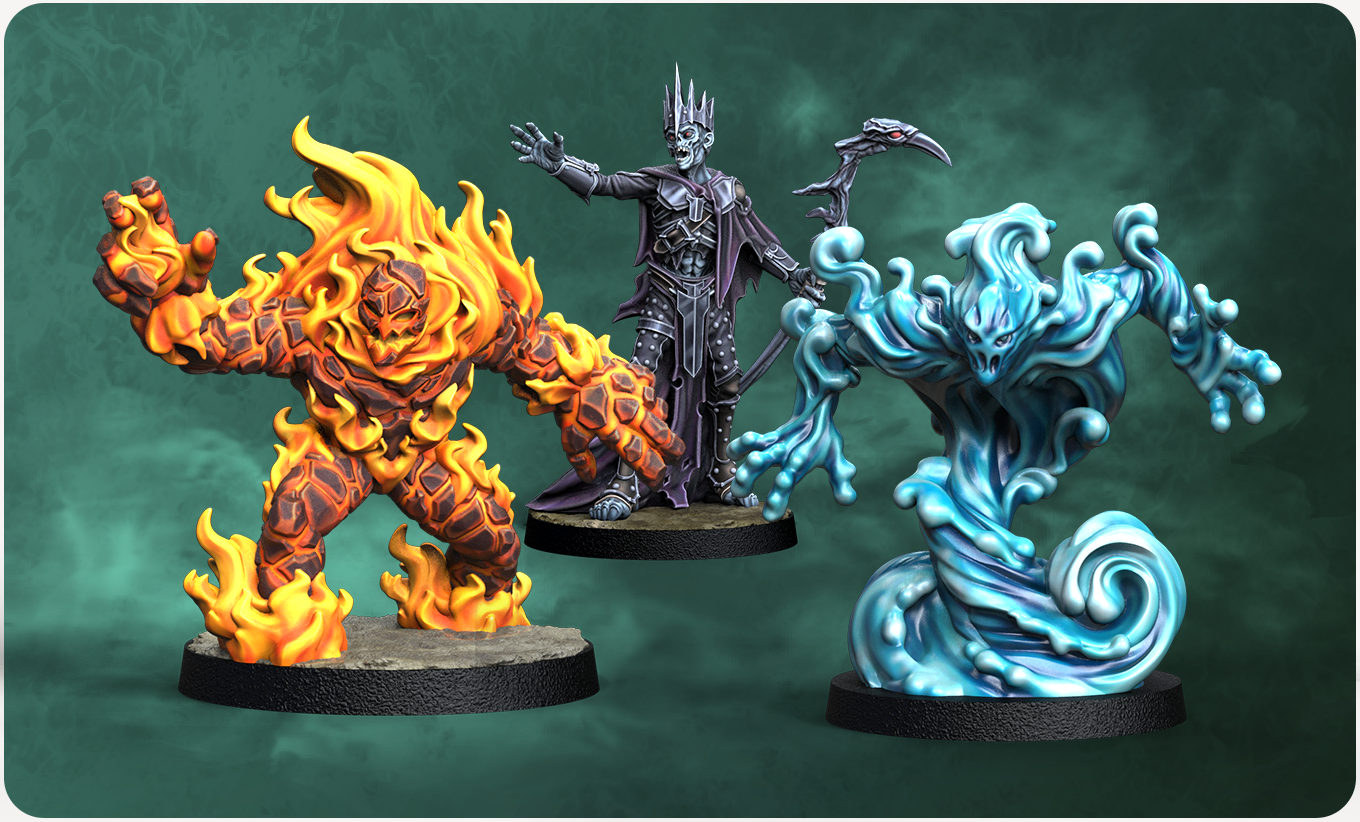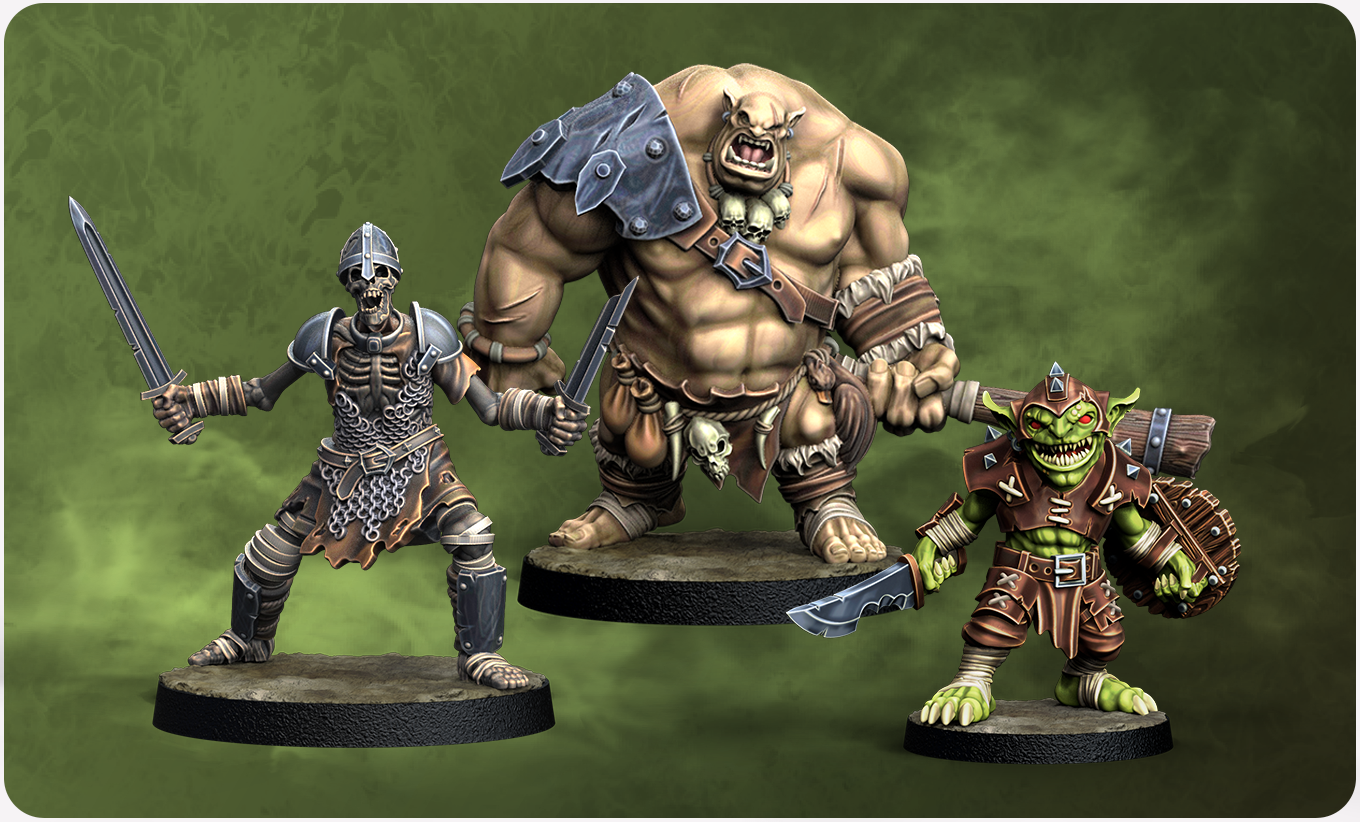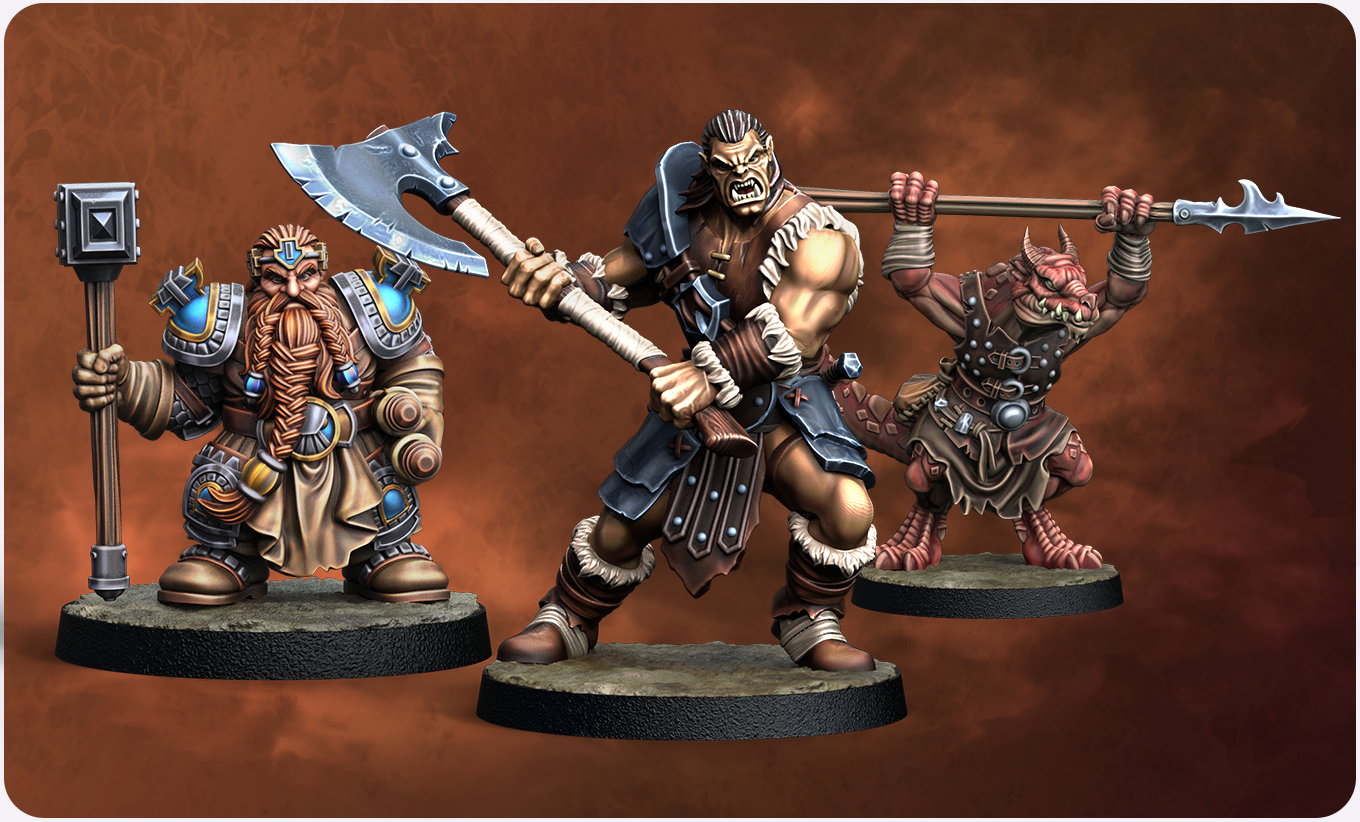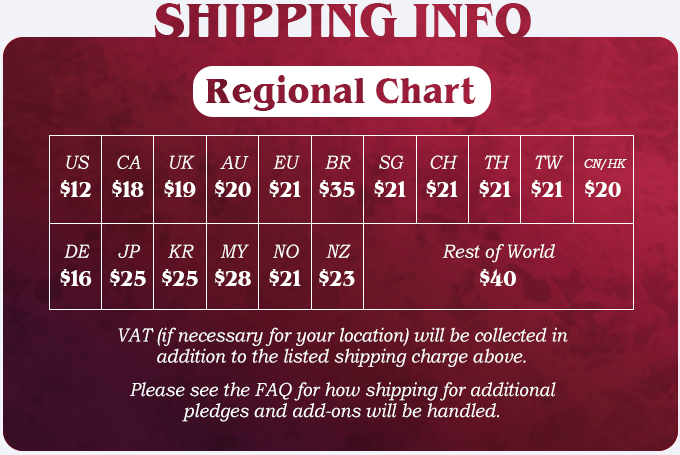 Sours: https://gamefound.com/projects/next-level-miniatures/next-level-miniatures-dragons-hoard-miniatures-vol-1
Dungeons & Dragons Massive Tiamat Miniature Announced, Largest WizKids Miniature Ever
Today, WizKids has revealed to IGN it is developing its largest TTRPG miniature to date, an absolutely massive, game-scale premium model of Tiamat, the five-headed fiendish goddess, mother, and queen of chromatic dragons.Slated to hit store shelves in September of this year and available for pre-order in the WizKids online shop, the miniature will be priced "under $400" with more details to come, and tower over your player characters, monster miniatures, most of your terrain pieces, and likely some small pets at 28.9 inches (73.4 cm) wide, 14.6 inches (37.1 cm) tall, and 16.8 inches (42.8 cm) long, supported by a 200mm clear round base. This new miniature will be the largest officially licensed, playable representation of the classic Dungeons & Dragons antagonist since her earliest incarnation by D&D co-creator Gary Gygax back in 1975.
Get a glimpse of the newly revealed Tiamat premium miniature by WizKids from every angle in the preview video above.
Speaking with IGN, WizKids executive producer of RPGs, Patrick O'Hagan, shared insight about what it took to bring the classic Dungeons & Dragons tyrant to life like never before. "Tiamat was so much fun for us to bring to life as so many people are familiar with this classic D&D entity and can envision how she looks with her unique, five-headed form. This version of Tiamat will be the largest mini we have ever worked on.""There are so many challenges to doing something on this scale – the components, the weight, the size, and the engineering of her use," O'Hagan said. "Remember she isn't just a statue – we want folks to play with her on their tables! Ultimately these challenges weighted against what we felt was a price fans were willing to pay for her."
Remember she isn't just a statue – we want folks to play with her on their tables!
But there's more to capturing the essence of such an emblematic creature than sheer size, as O'Hagan revealed. Her chaotic and savage multi-color-headed form is both a literal and symbolic representation of the classic chromatic dragons—red, green, blue, black, and white—so sculpting those defining qualities was important.
"We want to bring the books to life and create realistic, to scale minis that bring terror, as with Tiamat, along with laughter and joy to people's game tables. We want to show action and movement," O'Hagan said. "The iconic image of her coming out of the portal from Tyranny of Dragons is so amazing we wanted to take that and bring it to people's tables. We felt it time to truly showcase Tiamat and give her the spotlight to shine in all her epic glory, focusing on her size and overall wild nature that so many love about her."
Check out the final concept renders of the upcoming Tiamat premium miniature by WizKids to see what it will look like on your table.
No stranger to massive TTRPG miniatures, WizKids has steadily released a line of incredibly large, and incredibly detailed miniatures designed to dominate the table, including the recently released gargantuan ancient white dragon Arveiaturace, the Walking Statue of Waterdeep, and the imposing terrain centerpiece simply called The Tower. And while the premium Tiamat miniature will be the largest creature the company has created thus far, WizKids is committed to bringing many more of Dungeons & Dragons' most iconic elements to life, and the game table.
"We have been working with [Dungeons & Dragons developer Wizards of the Coast] for the last seven years with the launch of [Dungeons & Dragons Fifth Edition]. In the last year, we have really been pushing the envelope to bring the most iconic elements of D&D to player's tabletops: Adult & Gargantuan Dragons, The Falling Star, The D&D Tower, the Yawning Portal.
"We are dedicated to bringing those D&D moments to the tabletop community. You can imagine we have a full slate for the next three years in the works. We work closely with Wizards of the Coast on all of our product launches. We want to ensure that as they create new fantastical experiences, we support these, as well as dive into the back catalog for the things that we haven't created yet...".
Brandin Tyrrel is IGN's Manager of Editorial Events. You can find him on Unlocked, or
chat over on
Twitter at @BrandinTyrrel.
Was this article informative?
Sours: https://www.ign.com/articles/dungeons-dragons-massive-tiamat-miniature-announced-largest-wizkids-miniature-ever
Adult Blue Dragon - WizKids D\u0026D Icons of the Realms Prepainted Minis
Without any rapid heartbeat, somehow diminished my vigilance. I also became interested in how I would now react to a kiss with Vlad, so I nodded at the sign of agreement. Since he was standing, I also got up, hugged him, and we kissed. At first, nothing special happened. It was pleasant for me to hug and kiss him, because for a very long time we were lovers.
Miniature dragon
Come on, come on. Two hours later, the horse, led by the bundles, by Bagauddin, covered in sweat, walked briskly into the stable, and there everything was already. Ready for his arrival.
Painting BIG Minis WITHOUT an Airbrush?!
Father has already left and I have to go, - she explained. She turned and walked lightly towards the door. And put on something better than those washed jeans of yours. Your dress is ironed there. I winced.
You will also be interested:
I do not know what was in its composition, I only know that this cream was terribly expensive. I lay down on a linen sheet face down and Sveta rubbed the cream. Into my legs in a circular motion, rising from the ankles to the lower back. She especially lingered in two places - on the testicles, which she, without missing a moment, easily rolled in her palm, and on.
533
534
535
536
537