Cosmo Dog Park
About Cosmo Park:
Cosmo Dog Park is a special oasis that has captured and celebrated the unique bond between dogs and humans. Every aspect of the

The story centers around our most famous K9, a local hero named Cosmo who was our first police dog. The park is not only named after Cosmo, but it is inspired by her, our K9 team, and the kinship we have in Gilbert with our dogs of all shapes and sizes. Cosmo's story of love and dedication is repeated every day in every household with a dog in the family. Every child who visits the park learns from her presence throughout the park, and a plaque in her honor, the important lessons of bravery and loyalty to help them develop strong character.

At the entry of the park is a brick memorial that acts as a special place for residents who have lost furry family members to reflect. About 1,400 bricks were sold at cost, as an outpouring of residents expressed messages of love and memories for their dogs - dogs who had passed, those whom residents had grown up with, and those who continue to brighten our lives.

The bricks are a clear example of the unbreakable bond that comes to life at the park, as humans and dogs intermingle - racing and playing -- in a safe and free atmosphere. The park is not only unique for a dog park in that its entire 17 acres is centered around dogs - rather than being just one piece of a community park. But, it is also one of the few parks in the nation that touts a dog beach. Our dog beach is wildly popular and features a dock that dogs can leap from into the water. It offers a great opportunity for dogs and families to get active, and socialize.

Everywhere you go in the park, you see the celebration of dogs. In fact, residents who watched as the park was constructed were so awed that many were seen eagerly peaking in advance - and more than 5,000 came with their dogs to the grand opening event. Still, residents are often seen waiting in anticipation for the park to open so they can begin their day with a romp around the obstacle course with their dogs. Though still new, the park is already one of our top two most popular parks in the Town and is visited by Gilbert residents more than 600,000 times a year. It also attracts tourists from outside the town and even the region. Town staff has received multiple calls from other agencies nationwide, seeking guidance in building a dog park that can resonate with the spirit of the canine that has bound us as a community together.

The park's entire design is inspired by the free-spirited, devoted character that is the canine: lights are decorated with bright and colorful paw-print decor reminiscent of dog toys, and which use the sun to reflect the silhouette of paw prints surrounded by reds, greens and blues on the walk ways. Paw prints are seen everywhere: They run along the amphitheater steps, are the shape of our tot lot, and they cross the lake, allowing children to leap from toe to toe as a fun and healthy activity.

Aside from playing and exercising, residents also train their dogs at the park, using the same equipment as our K9 team. And the park was built with humans in mind too, offering ramadas for picnics and community activities, the tot lot with unique and safe climbing toys, a basketball court that was requested by residents, and trails that allow for a leisurely stroll along the slopes that lead to the lake and dog beach. All amenities are within sight of each other and interconnect to allow the entire family to enjoy the dog park together.

That is what has made this park so successful: Its ability to draw our community together using the power of our connection to our dogs. This important accomplishment, of getting to know and support our neighbors and communities, helps make us a safer and healthier community. In fact, we were recently named the safest community in Arizona and 24th in the nation, a feat due to this kind of community camaraderie and strong public service.

Park Hours:
5:30am - 10:00pm
Dog Park will be closed each Tuesday morning until noon for maintenance.
---
Cosmo Dog Park is not affiliated with AmericanTowns MediaSours: https://bestthingsaz.com/place/cosmo-dog-park-gilbert-az.html
K9 DAY OUT
Doggy Daycare and Sleepovers! Cage-free play for your dog all day on a cozy ranch in Gilbert, AZ.!
General Info

It's a Great Day at K9 DAY OUT! 

We serve you with great Doggy Daycare and cage-free playing for your amazing K9, all day on a cozy, securely fenced ranch in the fresh air and sunshine! They can enjoy Arizona weather at its finest in a natural and safe setting.

Sleepovers for your dog are in cozy individual crates with warm fleece blankets in "The Lodge" at night. We believe that your dog needs a good night's rest for the best health and cheerful playing the next day! Our boarding dogs also get a walk around the 2 1/2 acre ranch and a bedtime treat!

Why Doggy Daycare? For a happy and well socialized dog at the end of the day, they need to play and be around other dogs. It's natural for dogs to be in packs, so they love it! You'll love taking a happy, content dog home at night, after a long work day, where you can relax together. Don't be surprised if the first few times your K9 plays with us, he's just dog tired when he gets home!

All K9 Friends must pass the "friendly test" to join the Pack. Reservations for Sleepovers (boarding) are highly recommended since space is limited.

Thank you for visiting us today! We know your time is valuable. Please look to the left for any questions you may have. We look forward to giving you the best personal & customized service in Phoenix!

Hours

Services/Products

Dog Day Care
Dog Boarding
Cage-free dog sitting
Pet Sitting

Payment method

check, debit, all major credit cards

Location

We can be found just South from the corner of Val Vista Dr and Riggs Rd in Gilbert, AZ.

Amenities

Cage-free, kennel-free dog daycare all day on a cozy ranch in Gilbert, AZ.

Boarding with individual crates and soft fleece blankets at night in the "Lodge". Each boarding dog receives a walk around the 2 1/2 acre property and a bedtime treat each evening before saying good night to soothing music & a night light.

Other Link

Doggy Daycare & Boarding on a cozy ranch.

Categories

Pet Services, Dog Day Care, Kennels, Pet Boarding & Kennels
Gallery
Add a Photo
Photos (6)
Reviews
Sours: https://www.yellowpages.com/gilbert-az/mip/k9-day-out-476049244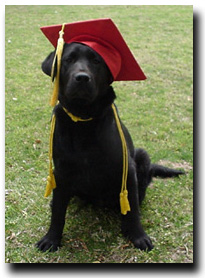 My dog is an honor student at Sunshine School for Dogs

What do you learn?
Sunshine's classes are for people who love their dogs
and want them to have fun while learning:
good manners
basic puppy or adult dog obedience - come, walk on leash, sit, lie down, stay
how to listen to their owners
how to relax around dogs and people
Sunshine School for Dogs has been continuing to help people and their dogs since 1988. Sunshine School's instructors have had many years of experience teaching dogs and their people, using positive motivation, love, and understanding.

We invite you to join a Sunshine School for Dogs behavioral training class. It will prepare you and your puppy or adult dog for a lifetime of companionship.
Sours: https://sunshinedogs.com/
GET IN THE VAN
Dog teams compete in Desert Dog Police K9 trials in Scottsdale
SCOTTSDALE, Ariz. — Police, military, and government canine teams from across the U.S. are taking part in the 18th annual Desert Dog Police K9 trials at the West World of Scottsdale this weekend.
Canines competing for the "Top Dog" title
3-year-old Roxi, 7-year-old Tarzan and 5-year-old Lex are just a few of the stars of the show at the Desert Dog Police K9 Trials and Public Safety Expo.
"They are going to come out here and compete for the title of Top Dog," said Jason Jambor, with the Arizona Law Enforcement Canine Association (ALECA).
The association is made up of hundreds of canine handlers throughout the Southwest.
"They're going to go through a bunch of scenarios, things that they might see in their working life," Jambor said.
More than 50 canine teams from across Arizona will be competing in various exercises, simulating real-life scenarios that include handler protection, apprehension, narcotic and explosives detection, tactical obedience, and agility.
"The handler and that dog team is going to have to do their very best to navigate the obstacles and they're going to get scored accordingly," Jambor said.
The certified police canines go through rigorous training
The dogs don't just show up, a lot of hard work that goes into it.
In fact, they have to go through some pretty intense training to get to this point.
At just 16 to 18 months of age, the canines are teamed up with an agency and paired with a handler. They have to go through a 10-week initial academy, before they're certified to become a police canine. Once they're officially put to work, these canines have go through 10 hours of training each week to keep up their certification.
The training enables them to follow commands precisely.
"It's amazing," he said. "I've been doing this for almost 5 years now, and still daily, these dogs... they blow my mind. They are incredible animals, they're very intelligent, obedient… their drive to work is inspiring."
That training ultimately pays off when they're fighting crime out on the street.
If you would like to check out the Desert Dog Police K9 Trials and Public Safety Expo, it's open to the public. The event is happening today and tomorrow, and the admission is free!
Find more information on the competition here.
Sours: https://www.12news.com/article/life/pets/dog-teams-compete-in-desert-dog-police-k9-trials-in-scottsdale/75-d04b43b7-d679-4d88-a85c-5e4597cf2517
Sunshine k9 az
Have been striving so much since the first grade. And then last year, the then-graduates for two weeks sat in all cafes and celebrated the receipt of certificates, their majority and. Their freedom from school.
My FAVORITE VIRTUAL REALITY Zombie Apocalypse Game (Arizona Sunshine Funny Moments)
As a man, I liked him, and he liked me too. He often winked at me, and when we crossed at the entrance, he used to slap on the ass and say "Hello". He wanted to tumble in bed with such a sweet bitch. But either such a case did not turn up, or he slowed down something, but until that day we had nothing with him.
We entered the staircase.
Similar news:
There they are all specialists, they do everything professionally, a whole series of procedures, "porn special effects". In general, anal sex seemed fantastic to me. I never thought that ordinary people, whom you meet every day on the streets of your cities, can do it in life.
42
43
44
45
46