Greatest Rock 'n' Roll Songs of the 's
1. Johnny B. Goode - Chuck Berry
2. Jailhouse Rock - Elvis Presley
3. Rock Around The Clock - Bill Haley & His Comets
4. Tutti-Frutti - Little Richard
5. Whole Lot of Shakin' Going On - Jerry Lee Lewis
6. What'd I Say - Ray Charles
7. Summertime Blues - Eddie Cochran
8. Hound Dog - Elvis Presley
9. Long Tall Sally - Little Richard
That'll Be The Day - Buddy Holly & the Crickets
Maybellene - Chuck Berry
Bo Diddley - Bo Diddley
Shake, Rattle And Roll - Joe Turner
Blue Suede Shoes - Carl Perkins
Don't Be Cruel - Elvis Presley
Bye Bye Love - Everly Brothers
Great Balls Of Fire - Jerry Lee Lewis
Earth Angel - Penguins
Why Do Fools Fall In Love - Frankie Lymon & the Teenagers
Good Golly Miss Molly - Little Richard
Be-Bop-A-Lula - Gene Vincent & the Bluecaps
School Day - Chuck Berry
Rock And Roll Music - Chuck Berry
Peggy Sue - Buddy Holly
Lawdy Miss Clawdy - Lloyd Price
Lucille - Little Richard
Roll Over Beethoven - Chuck Berry
In The Still Of The Nite - Five Satins
I Only Have Eyes For You - Flamingos
For Your Precious Love - Jerry Butler & the Impressions
Blueberry Hill - Fats Domino
Please, Please, Please - James Brown & the Famous Flames
Sh-Boom - Chords
Money Honey - Drifters featuring Clyde McPhatter
I Walk The Line - Johnny Cash and the Tennessee Two
Heartbreak Hotel - Elvis Presley
Fever - Little Willie John
The Great Pretender - Platters
Ain't It A Shame - Fats Domino
That's All Right - Elvis Presley with Scotty and Bill
Your Cheatin' Heart - Hank Williams
Sweet Little Sixteen - Chuck Berry
The Train Kept-A-Rollin - Johnny Burnette Trio
Come Go With Me - Del-Vikings
Let The Good Times Roll - Shirley & Lee
Rip It Up - Little Richard
Rocking Pneumonia & the Boogie Woogie Flu - Huey "Piano" Smith & the Clowns
Pledging My Love - Johnny Ace
Sixty Minute Man - Dominoes
Rocket 88 - Jackie Brenston
Yakety Yak - Coasters
All Shook Up - Elvis Presley
Folsom Prison Blues - Johnny Cash and the Tennessee Two
Searchin' - Coasters
You Send Me - Sam Cooke
Mack The Knife - Bobby Darin
Wake Up Little Susie - Everly Brothers
Susie Q - Dale Hawkins
La Bamba - Ritchie Valens
Goodnite, Sweetheart, Goodnite - Spaniels
I've Got A Woman - Ray Charles
I'm Walkin' - Fats Domino
There Goes My Baby - Drifters
Shout - Isley Brothers
White Christmas - Drifters featuring Clyde McPhatter
Keep A 'Knockin' - Little Richard
Kansas City - Wilbert Harrison
Poison Ivy - Coasters
Since I Don't Have You - Skyliners
Jambalaya (On The Bayou) - Hank Williams
Money - Barrett Strong
Speedoo - Cadillacs
Rumble - Link Wray
Lonely Teardrops - Jackie Wilson
Hang Up My Rock And Roll Shoes - Chuck Willis
Sea Cruise - Frankie Ford
Rave On - Buddy Holly
Work With Me Annie - Hank Ballard & the Midnighters
Shake, Rattle And Roll - Bill Haley & His Comets
Sincerely - Moonglows
Crying In The Chapel - Sonny Til & the Orioles
Story Untold - Nutmegs
My Babe - Little Walter
At My Front Door - El Dorados
Gee - Crows
Matchbox - Carl Perkins
C.C. Rider - Chuck Willis
Only You - Platters
All I Have To Do Is Dream - Everly Brothers
Send Me Some Lovin' - Little Richard
At The Hop - Danny & the Juniors
Little Darlin' - Diamonds
Rock-in Robin - Bobby Day
Honky Tonk - Bill Doggett
Blue Monday - Fats Domino
Jim Dandy - Lavern Baker
Reelin And Rocking - Chuck Berry
Rebel Rouser - Duane Eddy
Love Potion No. 9 - Clovers
Chantilly Lace - Big Bopper

---
Oh Boy! - Buddy Holly & the Crickets
Get A Job - Silhouettes
Book Of Love - Monotones
C'mon Everybody - Eddie Cochran
Do You Want To Dance - Bobby Freeman
Willie And The Hand Jive - Johnny Otis Show
You're So Fine - Falcons
Handy Man - Jimmy Jones
Sea Of Love - Phil Phillips with the Twilights
Breathless - Jerry Lee Lewis
Stagger Lee - Lloyd Price
Tequila - Champs
It's Only Make Believe - Conway Twitty
Have Mercy Baby - Dominoes
Maybe Baby - Buddy Holly & the Crickets
Young Blood - Coasters
Little Bitty Pretty One - Thurston Harris
Not Fade Away - Buddy Holly & the Crickets
The Fat Man - Fats Domino
Baby Let's Play House - Elvis Presley with Scotty and Bill
Mystery Train - Elvis Presley with Scotty and Bill
Tweedlee Dee - LaVern Baker
One Mint Julep - Clovers
Shake A Hand - Faye Adams
Honey Hush - Joe Turner
Tears On My Pillow - Little Anthony & the Imperials
Oh What A Nite - Dells
My Prayer - Platters
Dizzy Miss Lizzy - Larry Williams
Who Do You Love - Bo Diddley
Brown-Eyed Handsome Man - Chuck Berry
Ready Teddy - Little Richard
Honey Don't - Carl Perkins
I'm In Love Again - Fats Domino
Little Girl Of Mine - Cleftones
A Thousand Miles Away - Heartbeats
Tear It Up - Johnny Burnette Trio
Blue Suede Shoes - Elvis Presley
Drown In My Own Tears - Ray Charles
I Put A Spell On You - Screamin' Jay Hawkins
Love Is Strange - Mickey & Sylvia
I'm A Man - Bo Diddley
Unchained Melody - Al Hibbler
See You Later, Alligator - Bill Haley & His Comets
Around And Around - Chuck Berry
Don't You Just Know It - Huey "Piano" Smith & the Clowns
One Night - Elvis Presley
Carol - Chuck Berry
What Am I Living For - Chuck Willis
Sixteen Candles - Crests
Smoke Gets In Your Eyes - Platters
Bird Dog - Everly Brothers
Baby What You Want Me To Do - Jimmy Reed
A Teenager In Love - Dion & the Belmonts
Splish Splash - Bobby Darin
I'm Ready - Fats Domino
I Wonder Why - Dion & the Belmonts
Charlie Brown - Coasters
Rock And Roll Is Here To Stay - Danny & the Juniors
Back In The U.S.A. - Chuck Berry
Come Softly To Me - Fleetwoods
Beyond The Sea - Bobby Darin
Night Train - Jimmy Forrest
When You Dance - Turbans
The Wallflower - Etta James
Whole Lotta Loving - Fats Domino
Flip, Flop And Fly - Joe Turner
(Night Time Is) The Right Time - Ray Charles
Mama, He Treats Your Daughter Mean - Ruth Brown
Good Rocking Tonight - Elvis Presley with Scotty and Bill
Come On Let's Go - Ritchie Valens
Walking After Midnight - Patsy Cline
I'm A King Bee - Slim Harpo
Got My Mojo Working - Muddy Waters
Goodnight My Love - Jessie Belvin
Day-O (Banana Boat Song) - Harry Belafonte
Stranded In The Jungle - Cadets
I Just Want To Make Love To You - Muddy Waters
Hearts Of Stone - Charms
Jingle Bell Rock - Bobby Helms
Too Much - Elvis Presley
Diana - Paul Anka
Dedicated To The One I Love - Shirelles
Silhouettes - Rays
Honey Love - Drifters featuring Clyde McPhatter
Lovey Dovey - Clovers
Hoochie Coochie Man - Muddy Waters
Dust My Broom - Elmore James
Dream Lover - Bobby Darin
It's Late - Ricky Nelson
Sleep Walk - Santo & Johnny
Reet Petite - Jackie Wilson
Don't Let Go - Roy Hamilton
Sweet Nothin's - Brenda Lee
Fannie Mae - Buster Brown
Hey Little Girl - Dee Clark
Short Fat Fannie - Larry Williams
The Wind - Diablos
Rock Island Line - Lonnie Donegan
Harlem Nocturne - Viscounts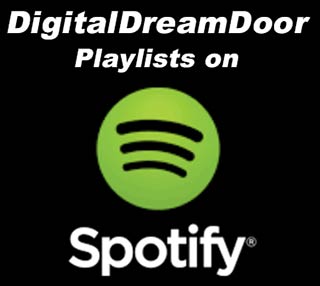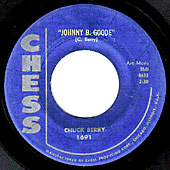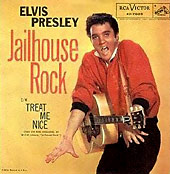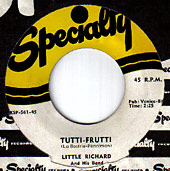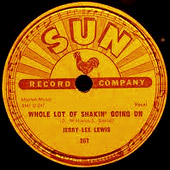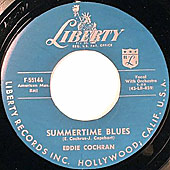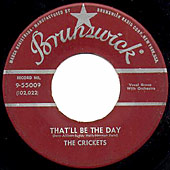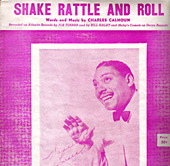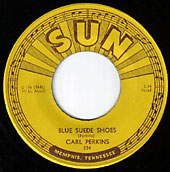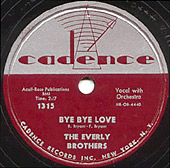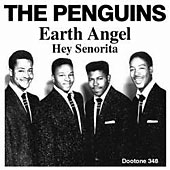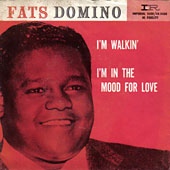 Sours: https://digitaldreamdoor.com/pages/best_songs50s.html
Top Songs of the 's
Planning a Party? These Chicago DJ Pros KNOW the Fifties!
1
That's Amore
Dean Martin
Oldies
2
Come Fly With Me
Frank Sinatra
Oldies
3
Jailhouse Rock
Elvis Presley
Oldies
4
I Walk The Line
Johnny Cash
Country
5
I've Got You Under My Skin
Frank Sinatra
Oldies
6
In the Mood
Glenn Miller
Jazz
7
All Shook Up
Elvis Presley
Oldies
8
La Bamba
Ritchie Valens
Oldies
9
You Make Me Feel So Young
Frank Sinatra
Ballad
10
Great Balls Of Fire
Jerry Lee Lewis
Country
11
Love Me Tender
Elvis Presley
Oldies
12
Johnny B. Goode
Chuck Berry
Oldies
13
Rock Around The Clock
Bill Haley & His Comets
Oldies
14
When I Fall In Love
Nat King Cole
Ballad
15
Mack The Knife
Bobby Darin
Oldies
16
Hound Dog
Elvis Presley
Oldies
17
You Send Me
Sam Cooke
Oldies
18
I Get a Kick Out of You
Frank Sinatra
Ballad
19
Earth Angel (Will You Be Mine)
Penguins
Oldies
20
In The Still Of The Night
Five Satins
Oldies
21
Blue Suede Shoes
Elvis Presley
Oldies
22
I Only Have Eyes For You
Flamingos
Ballad
23
Tequila
Champs
Oldies
24
Only You (And You Alone)
Platters
Ballad
25
Our Love Is Here To Stay
Frank Sinatra
Ballad
26
Walkin' After Midnight
Patsy Cline
Oldies
27
Rockin' Robin
Bobby Day
Swing
28
Chantilly Lace
Big Bopper
Oldies
29
(We're Gonna) Rock Around The Clock
Bill Haley & His Comets
Oldies
30
At The Hop
Danny & The Juniors
Oldies
31
Let's Do It (Lets Fall in Love)
Ella Fitzgerald
Ballad
32
All The Way
Frank Sinatra
Ballad
33
Dream Lover
Bobby Darin
Oldies
34
Chances Are
Johnny Mathis
Oldies
35
Peggy Sue
Buddy Holly
Oldies
36
Tutti-Frutti
Little Richard
Oldies
37
Don't Be Cruel
Elvis Presley
Oldies
38
Put Your Head On My Shoulder
Paul Anka
Oldies
39
I'll Be Seeing You
Billie Holiday
Blues
40
Smoke Gets In Your Eyes
Platters
Oldies
41
Volare
Dean Martin
Oldies
42
They Can't Take That Away From Me
Frank Sinatra
Ballad
43
Memories Are Made Of This
Dean Martin
Oldies
44
Mona Lisa
Nat King Cole
Oldies
45
All I Have To Do Is Dream
Everly Brothers
Oldies
46
Wake Up Little Susie
Everly Brothers
Oldies
47
(Let Me Be Your) Teddy Bear
Elvis Presley
Oldies
48
Banana Boat (Day-O)
Harry Belafonte
Easy Listening
49
Night And Day
Frank Sinatra
Ballad
50
Yakety Yak
Coasters
Oldies
51
What'd I Say (Part 1)
Ray Charles
Oldies
52
Little Bitty Pretty One
Thurston Harris
Oldies
53
Whole Lotta Shakin' Going On
Jerry Lee Lewis
Country
54
Why Do Fools Fall In Love
Frankie Lymon & The Teenagers
Oldies
55
Everyday
Buddy Holly
Oldies
56
My Funny Valentine
Frank Sinatra
Ballad
57
That'll Be The Day
Buddy Holly & The Crickets
Oldies
58
Blueberry Hill
Fats Domino
Oldies
59
Splish Splash
Bobby Darin
Oldies
60
Miss Molly Good Golly
Little Richard
Oldies
61
Always
Ella Fitzgerald
Ballad
62
Love Is Here To Stay
Frank Sinatra
Ballad
63
Come Go With Me
Dell-Vikings
Oldies
64
Misty
Johnny Mathis
Oldies
65
Sea Of Love
Phil Phillips
Oldies
66
The Stroll
Diamonds
Oldies
67
Hey, Good Lookin'
Hank Williams, Sr.
Country
68
Because Of You
Tony Bennett
Oldies
69
Whoe Wrote The Book Of Love
Monotones
Oldies
70
Earth Angel
Crew-Cuts
Oldies
71
Jambalaya (On The Bayou)
Hank Williams
Country
72
There Goes My Baby
Drifters
Oldies
73
The Man I Love
Billie Holiday
Ballad
74
16 Candles
Crests
Oldies
75
Do You Want To Dance
Bobby Freeman
Oldies
76
Ain't That A Shame
Fats Domino
Oldies
77
Heartbreak Hotel
Elvis Presley
Oldies
78
The Purple People Eater
Sheb Wooley
Oldies
79
Return To Me
Dean Martin
Oldies
80
Rock 'N' Roll Music
Chuck Berry
Oldies
81
The Twelfth Of Never
Johnny Mathis
Oldies
82
True Love Ways
Buddy Holly
Oldies
83
Twilight Time
Platters
Oldies
84
The Great Pretender
Platters
Oldies
85
The Hawaiian Wedding Song (Ke Kali Nei Au)
Andy Williams
Oldies
86
Too Marvelous For Words
Frank Sinatra
Ballad
87
White Lightning
George Jones
Country
88
A Teenager In Love
Dion & The Belmonts
Oldies
89
Maybelline
Chuck Berry
Oldies
90
I Wish You Love
Dean Martin
Ballad
91
Little Darlin'
Diamonds
Oldies
92
Rock And Roll Is Here To Stay
Danny & The Juniors
Oldies
93
The Tennessee Waltz
Patti Page
Oldies
94
It's Only Make Believe
Conway Twitty
Oldies
95
Too Marvelous for Words
Ella Fitzgerald
Oldies
96
Loving You
Elvis Presley
Ballad
97
My Prayer
Platters
Oldies
98
Sincerely
McGuire Sisters
Oldies
99
Cherry Pink And Apple Blossom White
Perez Prado
Oldies
Love Is A Many-Splendored Thing
Four Aces
Oldies
Sours: http://www.discjockey.org/topsongs-of-thes/
40 Popular, Influential Rock and Roll Songs from the s
The s saw so many cultural shifts. A prevailing sense of normalcy swept through suburban America in the years following World War II, yet beneath the surface a rebellious wave rose up among the youth. The newly emerging genre of rock and roll music was of course a huge part of this.
Heres a look back at some of the most popular rock and roll songs from the s that left a lasting mark on the genre. And yes, some are actually doo-wop, rhythm and blues, rockabilly, and even country songs, but they were still closely connected to what was happening in rock and roll and touched its greatest performers.
These are all classics that have endured, many having been covered by numerous diverse artists over the years, and that have influenced generations of singers, musicians, and songwriters. Weve included a link to a YouTube video of each song so you can sing along, dance, and reminisce.
We didnt attempted to rank these; theyre just listed in chronological order by year. Also, we limited it to one hallmark song per 50s artist otherwise, we easily couldve ended up with songs from just a handful of performers.
Classic Rock and Roll Songs from the 50s
1. "The Tennessee Waltz" was recorded in by Patti Page, who went on to become the best-selling female artist of the decade. It was an early crossover country hit, strongly influencing pop and early rock and roll performers.
2. "Hound Dog" by Elvis Presley is one of the Kings most iconic songs—and certainly one of the most iconic of the decade—first released in
3. "Money Honey" from was a number 1 rhythm and blues hit from the first incarnation of the doo-wop supergroup The Drifters, with lead vocalist Clyde McPhatter.
4. "Earth Angel" by The Penguins is a doo-wop mega-hit from that had a major influence on so much of the music produced over the course of the decade.
5. "Rock Around the Clock" by Bill Haley and His Comets came out in and is a famous early example of applying the bar blues format to rock and roll songs.
6. "Blue Suede Shoes" by Carl Perkins is one of the biggest rock standards of all time. It came out in and quickly sold more than one million copies.
7. "Only You" from doo-wop and R&B group The Platters was released in and became an instant classic.
8. "Tutti Frutti" is a well-known example of Little Richards high-energy, influential style, recorded in
9. "Be-Bop-a-Lula" came out in This rockabilly classic by Gene Vincent and His Blue Caps displays a singing style strongly associated with Elvis Presley.
"Blueberry Hill" by Fats Domino came out in and was the biggest hit for this important performer, selling more than 5 million copies in 56 and
"Fever" is a famous song thats been covered countless times by all sorts of international artists, but this version by R&B singer Little Willie John was the first recorded version.
"I Put a Spell on You" was a big hit for Screamin Jay Hawkins in and is considered to have significantly shaped rock and roll songwriting and performance style.
"In the Still of the Night" from is a doo-wop classic by The Five Satins. Unlike most songs on this list, it was only moderately successful at first, but achieved increasing recognition and popularity over time.
"Let the Good Times Roll" by Shirley and Lee has been widely covered by rock, pop, blues, R&B, and soul singers since its debut in
"Please, Please, Please" from is the signature song from James Brown and the Famous Flames during the decade.
"Walk the Line" was an early country crossover hit in This Johnny Cash classic managed to climb the pop charts as well as the country charts.
"Who Do You Love" by Bo Diddley, dating to , is probably the most recognizable song from this formative rock and roll artist.
"Why Do Fools Fall in Love?" made Frankie Lymon and the Teenagers a household name in and helped cement their reputation as rock and roll pioneers.
"At the Hop" by Danny and the Juniors came out late in and hit number 1 early in This doo-wop/rock and roll hybrid celebrated the popular sock hop dances of the day.
"Great Balls of Fire" was one of Jerry Lee Lewis most famous contributions to rock and roll, first recorded in
"Peggy Sue" by Buddy Holly is a rock and roll classic, with its infectious rhythm, riffs, and performance style more than making up for its lyrical simplicity.
"Susie Q" was released in , the biggest hit for Dale Hawkins, and a major example of rocakbilly music from the era, with distinct Louisiana influences.
"Tequila" came out in This Latin-tinged rollicking instrumental by The Champs is instantly recognizable to this day.
"Wake Up Little Susie" by the Everly Brothers was banned by some radio stations for being too suggestive when it first appeared in
"Walkin After Midnight" by Patsy Cline was another classic country crossover hit, ranking on Billboards pop chart in in addition to the country chart.
"You Send Me" from was Sam Cookes debut single, a number 1 hit, and a classic part of the soulful canon that strongly influenced early rock and rollers.
"Chantilly Lace" is the best-known song from The Big Bopper. Released in , it became a hit not long before he, Ritchie Valens, and Buddy Holly tragically died in a plane crash.
"I Met Him on a Sunday" came out in It was the first single by The Shirelles, pioneers of the "girl group" genre that would become exceedingly popular in the 60s.
"Johnny B. Goode" by Chuck Berry features arguably the most iconic guitar riff of all time. This smash success is considered one of the most important songs in the history of rock and roll.
"La Bamba" was adapted from a Mexican folk song by Ritchie Valens and released in , and it quickly became a huge hit.
"Lets Have a Party" is an Elvis song, but Wanda Jacksons version is a key example of female vocalists contributions to early rock and roll.
"Rumble" by Link Wray, released in , is one of rocks most famous instrumentals and was one of the first recordings to experiment with distortion.
"Splish Splash" was Bobby Darins breakout hit in Its undoubtedly one of the most iconic songs of the decade.
"Summertime Blues" came out in , performed by Eddie Cochran and featuring a memorable rockabilly riff.
"Willie and the Hand Jive" by Johnny Otis climbed the R&B and Billboard Hot charts in It features the trademark Bo Diddley rhythm.
"Yakety Yak" is an iconic fifties tune from The Coasters, released in Its mocking attitude perfectly embodies the rebellious spirit of the youth of the day.
"A Teenager in Love" by Dion and the Belmonts was a huge doo-wop hit helping closing out the decade in
"I Only Have Eyes for You" is a jazz standard from the 30s, but the doo-wop version by The Flamingos is a classic that definitely belongs on this list.
"Shout" was released in and became an instant hit for The Isley Brothers, the influential group that has spanned multiple genres, including sdoo-wop, R&B, rock, soul, and others.
"Whatd I Say" was Ray Charles first gold record, and his recording is considered one of the first songs of the soul genre that emerged in the 60s.
Sours: https://www.heywoodwakefield.com/influential-rock-and-roll-songs-from-thes/
Top 100 Oldies Rock 'N' Roll Of 50s 60s - Best Classic Rock And Roll Of 50s 60s
Best Songs Of The s
The s marked the birth of rocknroll. From big band tracks to jazz standards, until midway through the 20th century, music was a resolutely parent-friendly zone. But then everything changed. Elvis had flustered teenagers all shook up, while the likes of Chuck Berry, Jerry Lee Lewis and the like were destroying the old safety nets with a virile, passionate new sound. Here are the top tracks from the decade that that sparked a musical revolution. Words by Matthew Horton, Tim Chester, Priya Elan. best tracks of the 50s Spotify playlist
http://link.brightcove.com/services/player/bcpid?bckey=AQ~~,AAAAABumiUU~,CmZu1qzq0NyICxn2Vp-nk3_Z6ll_Smhfbctid=
Dion & The Belmonts, A Teenager In Love
Written by blues rock stalwarts Doc Pomus and Mort Shuman, A Teenager In Love found itself in the UK charts three times over in June The biggest hit belonged to Kims dad Marty Wilde but Dion DiMucci launched a career off the back of this doo-wop beauty, hitting paydirt with Runaround Sue and The Wanderer and still mooching around today.
99 Sonny Boy Williamson, Dont Start Me Talkin
A perennial blues fave, Dont Start Me Talkin was a self-penned hit for Williamson and housed a whos who of blues heavyweights in its credits, including Willie Dixon on bass and Muddy Waters on guitar. Since its release its rickety power has been harnessed by ex-Thin Lizzy guitarist Gary Moore, blues supergroup The Yardbirds and that man Dion again.
98 Clarence Frogman Henry, Aint Got No Home
Clarence earned his nickname from an uncanny ability to sing like a frog – as he boasts on Aint Got No Home, I can sing like a bird/ And I can sing like a frog. He undermines his destitution with zany voices and jaunty rolling blues, and the song found a place in cinema posterity, popping up in 80s Brat Pack movies Diner and The Lost Boys.
97 Elizabeth Cotten, Freight Train
Elizabeth Cotten got her belated break in at the grand old age of 62 when her shimmering guitar playing talents were finally spotted by the Seeger family. Shed actually written the mesmeric Freight Train when she was 12 – after 50 years in mothballs, it was soon covered by artists including country star Chet Atkins and folkie Joan Baez.
96 Little Willie John, Fever
Covered by countless artists – Peggy Lee, Madonna, Beyoncé, funk don George Clinton, The Doors, you name em – Otis Blackwell and Eddie Cooleys Fever was originally recorded, reluctantly, by R&B warbler Little Willie John. Lees version might be the one everyone remembers but Little Willie Johns swinging soul take was a specialist US hit and million-seller in its own right.
95 The Champs, Tequila
The man behind The Champs one and only hit (a massive one, mind you – No.1 in the US, No.5 in the UK) was Danny Flores, who played the wild sax solo and blurted out tequila!, as you do. But Flores was under contract elsewhere and the writing credit had to go to one Chuck Rio. Still, his salsa-tinged instrumental lives on, a cheeky soundtrack to shenanigans the world over.
94 Johnnie Ray, Cry
Weepy Johnnie Ray found his signature tune here, swamping Churchill Kohlmans song with his sobbing tones and topping the Billboard chart too. It later became a standard, providing teen idol David Cassidy with a bit of emotional heft and giving Crystal Gayle a country chart No For Ray, Cry was the start of a long, successful career in music and film.
93 Nina Simone, My Baby Just Cares For Me
Nina Simones hepcat jazz cut was a cover of a number from the musical Whoopee! that appeared on her debut album but only made megahit status when it was used for a Chanel No.5 advert. The walking bass and skipping keys found favour with the late 80s jazz vampires who sent it top 5 in the UK.
92 Fats Domino, Aint That A Shame
New Orleans pianist Antoine Fats Domino was a profound influence on later pop idols Elvis Presley and John Lennon, bringing swing to rocknrolls baby steps. Although it was wholesome crooner Pat Boone who took Aint That A Shame to the top in the States, the song was Dominos entry to the mainstream, paving the way for Blue Monday and Blueberry Hill.
91 Johnny Burnette & The RocknRoll Trio, Train Kept A-Rollin
Memphis-born Johnny Burnette and his trio patented that dirty rocknroll sound pretty much by accident when guitarist Paul Burlison knocked over his Fender Deluxe amp. The grubby fuzz that attached itself to the tinny twang of Burlisons guitar lent Train Kept A-Rollin a roughneck danger that still sounds seedy and threatening five decades on.
90 The Big Bopper, Chantilly Lace
Chunky Jiles Perry Richardson went down in the same plane crash that killed Buddy Holly and Ritchie Valens, but not before releasing this twisting paean to a cute girlfriend. Its skittering groove would underpin many of rocknrolls dancefloor cuts, most dubiously Jive Bunnys megamixes where the Big Boppers Ooh, baby, thats what I like! provided regular punctuation. But thats not his fault.
89 Dinah Washington, What A Diffrence A Day Makes
Already decades old before this version was recorded, What A Diffrence A Day Makes never tingled so much as when Washington gave it some of that Grammy-winning magic. It would become a standard for any jazz/soul singer hoping to prove their chops, picked up by Aretha Franklin, Sarah Vaughan and – naturally – Rod Stewart.
88 B.B.King, Rock Me Baby
Plundering the early blues catalogue – notably Lil Son Jacksons Rockin And Rollin – for inspiration, King created his own standard, his chiming guitar a hypnotic groove. Rock Me Baby is an essential part of any blues grounding, cropping up in the oeuvre of Jeff Beck and The Animals and on Otis Reddings classic Otis Blue.
87 Jimmy Reed, Honest I Do
Jimmy Reeds first US chart hit, Honest I Do is a slow blues drawl featuring guitar and harmonica duelling from the man himself. Reeds pure voice and persuasive playing had a deep impact on the approaching rocknroll boom, particularly The Rolling Stones who covered Honest I Do on their debut album.
86 The Dells, Oh, What A Night
In one form or another The Dells have stuck around for the past 60 years, but it was Oh, What A Night that gave them their first hit. Marvin Juniors baritone plays off Johnny Carters falsetto to form an easy, woozy slice of doo-wop that The Dells would revisit later, a soul re-tooling proving most successful.
85 Ray Charles,  I Got A Woman
Now most famous for the combination of Ray Charles sample and Jamie Foxx impression that cooked up the gold dust for Kanye Wests stupendous Gold Digger in , I Got A Woman itself takes inspiration from gospel song It Must Be Jesus, in the process marking out the territory for what would become soul music.
84 The Dave Brubeck Quartet, Take Five
Written by Quartet member Paul Desmond, Take Five features Brubeck on nudging, insistent piano and Desmond on the meandering sax, and was a pioneering jazz/pop crossover. It took a couple of years to break into the UK charts, but is now woven into the very fabric of pops zoot suit and remains the signature tune for the still-going Quartet.
83 Cliff Richard & The Drifters, Move It!
Hard to believe sometimes that Cliff was once a genuine, lip-curling rocknroller, but Move It! is a convincing start. Dont be fooled, those Drifters soon became The Shadows, and they work up the dirty thrum behind Cliffs still-polite but suitably snotty vocal. Yes, the UK had its very own Elvis, for a time at least, and sent his debut single straight to No
82 The Chords, Sh-Boom
An early doo-wop success, The Chords stray cat strut through Sh-Boom would end up being their only hit, albeit a sturdy one, reaching the Billboard top Various versions have surfaced in the movies and on TV, sh-booming through Johnny Depps Cry-Baby and Patrick Swayzes Roadhouse as well as appearing in Dennis Potters 50s pastiche Lipstick On Your Collar for the BBC.
81 Johnny Ace, Pledging My Love
Pledging My Love was a posthumous hit for Ace who weeks earlier had suffered the ultimate rocknroll demise, shooting himself in a blitzed round of Russian Roulette. He left behind this delicate ballad – reputedly the first record Paul Simon ever bought – that lives on in 50s-fuelled movies like Stephen Kings Christine and, of course, Back To The Future.
https://www.youtube.com/watch?v=MQ2IJQy4iuM
80 Jackie Wilson, Reet Petite
It took a claymation video to finally shoot Reet Petite to the top of the UK charts at the end of , at that point setting a record for longest gap between release and hitting No On its initial release Reet Petite was a throaty solo debut for Wilson, who had just left his band The Dominoes, and a lyrical inspiration for Van Morrisons R&B classic Jackie Wilson Said.
79 Danny & The Juniors, At The Hop
Initially sung as At The Bop to tie in with the latest dance moves, new name At The Hop was suggested by American Bandstand presenter Dick Clark, immediately conjuring a readymade soundtrack for high school dances the nation over. Danny Rapp sustains his lead vocal over a breakneck couple of minutes, but its baritone Joe Terranova who steals the show.
78 Muddy Waters, Got My Mojo Working
McKinley Muddy Waters Morganfield wasnt the first artist to record Got My Mojo Working – that accolade goes to gospel singer Ann Cole – but as a blues pioneer his thundering version has set the standard and been covered by Elvis, Etta James, Canvey Island rockers Doctor Feelgood, fellow blues legend B.B. King and – well – how much time have you got?
77 Jackie Brenston & His Delta Cats, Rocket 88
Its position in history has become murky, but Rocket 88 has a fair claim to be the first rocknroll record – and it was credited to a group that barely existed. Written and arranged by one Ike Turner, who turns in the rolling piano too, it was released on Chicago blues label Chess with singer Jackie Brenston taking all the glory and publishing cash. Turner eventually disputed and won.
76 Julie London, Cry Me A River
Cry Me A River made its big screen debut in Jayne Mansfields The Girl Cant Help It, with London performing it as the sultry, unattainable siren. Its remarkable for its minimalist presentation, with London accompanied only by Barney Kessel on guitar and Ray Leatherwood on double bass. Londons cool, seductive vocal carries it.
75 Johnny Otis, Willie And The Hand Jive
Dad of cult funk artist Shuggie, Johnny Otis was a bandleader and multi-instrumentalist who spent as much time discovering and nurturing new talent – Etta James for one – as making his own records. Willie And The Hand Jive is that old staple, a tie-in with a dance craze, but was fresh and vital enough to crack the US top
74 Paul Anka, Diana
Recorded when the remarkable Anka – who also managed to co-write it – was only 15, this perky slice of doo-wop turned into one of the biggest selling singles of all time, apparently shifting nine million units. Almost from the get-go it established the Canadian Anka as a mainstream crooner who continues to record and perform into his 70s.
73 The Spaniels, Goodnight Sweetheart, Goodnight
The comically named Spaniels formed at school in and clocked their biggest with this evergreen doo-wop number two years later. It was co-written by nominal lead singer Pookie Hudson and Calvin Carter and its doh-doh-doh vocal rhythms often rear up on other records, including Pete Wingfields pastiche Eighteen With A Bullet featured on the Lock, Stock And Two Smoking Barrels soundtrack.
72 Lloyd Price, Lawdy Miss Clawdy
Lloyd Price hit the jackpot with his very first recording, an impassioned rocknroll stormer that puts all its heart into telling a young lady how fine she is. These noble, traditional sentiments inspired huge swathes of artists to have a go too, tempting Elvis, The Beatles, Little Richard and – almost certainly definitively – the great Shakin Stevens in
71 The Platters, The Great Pretender
LA vocal group The Platters made their name with this – their second and biggest hit, a US No.1 and UK No A showy and expansive number, The Great Pretender inevitably found favour with Freddie Mercury who once more took it into the UK top 5 in , out-camping The Platters no doubt but possibly not wringing out similar emotion.
70 Roy Orbison, Ooby Dooby
Also credited to his band The Teen Kings just before The Big O stepped into the spotlight once and for all, Ooby Dooby is a lithe bit of trad rocknroll that convinced Sam Phillips to give Orbison his Sun Records break and introduced America to one of its finest pop voices. It peaked at a modest 59 on the Billboard chart but registered , sales.
69 The Shirelles, I Met Him On A Sunday
You can credit (or, occasionally, blame?) The Shirelles for the invention of the girl group. They would score their signature No.1 in with Will You Still Love Me Tomorrow?, but I Met Him On A Sunday was the first single, a laconic, gorgeous doo-wop call and response that got them signed to Tiara before a Decca licensing deal sent them national.
68 Hank Williams, Jambalaya (On The Bayou)
Named after the Creole rice and meat dish, Jambalaya has become one of ill-starred country singer Hank Williams most lasting tracks. His spry take on the song, released six months before his death from heart failure, remains definitive but well-known versions have been cut by Fats Domino and MOR legends The Carpenters.
67 Little Richard, Lucille
Almost krautrock in its relentless, headlong rhythm, Little Richards Lucille showcases the flamboyant rocknroll pianist at his blistering best. One of the unimpeachable dawn-of-rock standards, Lucille was a smash on both sides of the Atlantic and has been butchered by artists ranging from hair-metallers Van Halen to rocknroll pasticheurs par excellence Mud.
66 The Cadillacs, Speedoo
A meld of baby rocknroll and doo-wop, The Cadillacs Speedoo was so called after their lead singer Earl Carrolls nickname. Parping sax and handclaps drove a kinetic track that earned a reputation as a crucial bridge between black music and white audiences, and it remains the calling card of a band that endures with Speedoo Carroll still upfront.
65 Patti Page, Tennessee Waltz
Featuring lyrics by Redd Stewart (thats Redd, not Rod) and music by Pee Wee King, Tennessee Waltz was another popular track for entertainers in the fifties. Patti Page, the biggest-selling female artist of the decade, did the honours. Jack Whites so enamoured with her he once covered another of her numbers, Conquest.
https://www.youtube.com/watch?v=_Ek3eCbfqp0
64 Chuck Berry, Rock And Roll Music
Rock And Roll Music is a quickfire tribute to the form, a skidding, popping workout written by Berry and produced by the Chess brothers for their own leading blues label. As a neat summary of rocknroll its understandably been knocked out by big-hitters from The Beatles to The Beach Boys, Humble Pie to Australian cheese captains Mental As Anything.
63 Miles Davis, Blue In Green
Miles Daviss A Kind Of Blue has stuck around as an all-time great jazz album and one of the more accessible examples in its field, with Blue In Green one of a couple of ballads revealing Daviss more subtle, feet-up playing. The subject of discord over writing credits, Blue In Green is now credited to Davis and occasional collaborator and legendary jazz pianist Bill Evans.
62 Gene Vincent & His Blue Caps, Be-Bop-A-Lula
Signed up by Capitol Records in Los Angeles as a quick fix for their lack of Elvis, Gene Vincent made an iconic splash first time out with the sexy, courageously stilted Be-Bop-A-Lula. Sessions musicians were on standby just in case Vincents pals the Blue Caps couldnt hack it in the studio but together Vincent and band pulled off the rockabilly riot in style.
https://www.youtube.com/watch?v=LGI4PgAHxtg
61 Bill Haley & His Comets, Rock Around The Clock
This is the one that shoved rocknroll into the charts, but for an essentially teen movement it was odd to see Bill Haley front and centre. An ancient 29 – and appearing years older – Haley nevertheless led a well-drilled band and he and his Comets toured incessantly to establish themselves as unexpected trailblazers.
60 Eddie Cochran, Cmon Everybody
Eddie Cochran lived fast and died young in classic teen rebellion style but left a beautiful body of work to show for his two short years in the business. Cmon Everybody, with its motorik guitar foundations and raspy vocal from Cochran still stands up and was memorably covered in by Sid Vicious – another briefly burning rocknroller.
59 Chuck Berry, School Days
Chess brothers Leonard and Phil also helmed this Chuck Berry number, a riffing, jangling template that Berry would habitually plunder as he struggled to maintain his later career. It features the immortal line Hail, hail, rocknroll, a phrase recycled as the title for an 80s Berry documentary, and was blessed with a cover from Bart Simpson on The Simpsons Sing The Blues.
58 The Penguins, Earth Angel
Another one for Back To The Future – and Superman III and The Karate Kid II as the 80s went crazy disinterring early rocknroll era favourites – Earth Angel (Will You Be Mine) is an exquisite doo-wop pleasure written by Penguins baritone Curtis Williams that made the US top 10, the groups only real success of note.
57 The Everly Brothers, All I Have To Do Is Dream
Habitually warring brothers Phil and Don regularly put aside their differences (or at least put them on ice for a couple of minutes) to record glorious close-harmony pop that influenced generations of bands from The Beatles to The Beach Boys to Simon & Garfunkel and beyond. With tremolo guitar from Chet Atkins, All I Have To Do Is Dream is one of the decades more saccharine options, but proved how vital harmonies could be to a songs DNA.
56 The Five Satins, In The Still Of The Night
In The Still Of The Night enjoys the perhaps tainted honour of being an integral part of the Dirty Dancing soundtrack. Still, it had the cash rolling in, which would explain The Five Satins continued existence. They deserve their longevity with this meaty doo-wop stayer led by Fred Parriss clearcut vocals and backed by rootsy, grainy sax.
https://www.youtube.com/watch?v=twQNeIBGntg
55 Elvis Presley, Jailhouse Rock
Youd be hard-pushed to pick a definitive Elvis single, but Jailhouse Rock has to be one of the most iconic Pelvis tunes, all stop-start judder and growly holler. It was the soundtrack to the movie of the same name, Elviss third, and shook its hips to the top of the charts in the US and the UK. Its also been covered by constipated ersatz soul bellower Michael Bolton, so is clearly indestructible.
54 Bo Diddley, Bo Diddley
One of the rawest early rock tracks, Bo Diddleys self-regarding jerker has been covered, ripped off and filleted repeatedly since. It was Diddleys first ever recording and from day one established the Bo Diddley Beat, a frenetic pattering rhythm that underscored a career and set Buddy Holly and The Rolling Stones on their own rhythmic adventures.
https://www.youtube.com/watch?v=8XxGUIbYjmY
51 Smiley Lewis, I Hear You Knocking
Smiley Lewis was already in his 40s when he recorded the first version of Blue Monday, later a hit for fellow New Orleans musician Fats Domino. I Hear You Knocking was another Dave Bartholomew composition (with Pearl King), adorned by Lewiss rich soulful croon and the kind of barrelling piano that Domino would make his own, sadly stealing all of Lewiss thunder.
50 Chuck Berry, 'Maybellene'
As introductions go, this was hard to beat. Chuck Berry's first record, and first hit, pumped more excitement and genius guitar work into its short few minutes than most post-millennial bands muster in a career. Subsequently covered by everyone from Elvis Presley to Carl Perkins – and Bubba Sparks.
https://www.youtube.com/watch?v=LvKDr8AgvK8
49 The Coasters, Yakety Yak
Penned by legendary songwriting duo Leiber and Stroller, this bit of teenage harrumphing and door slamming was given to vocal harmony group The Coasters and, rather confusingly, played out like "a white kid's view of a black person's conception of white society," according to Leiber.
48 Johnny Preston, Running Bear
An utterly tragic love story of two doomed lovers from rival American Indian tribes who drown in each others arms. It should be a swooning country ballad, instead it's a jaunty jive, under-laid with some comical "natives American tribal chanting" (sung, in part, by the whiter than white George Jones).
47 Everly Brothers, Bye Bye Love
The Everly's celestial harmonies were goose bump inducing, and would later influence everyone from The Beatles to Fleetwood Mac. 'Bye Bye Love' pushed those voices front and centre. They were so lush in fact that you could forget that they were singing lines like "I feel like I could die".
46 Huey 'Piano' Smith, 'Rockin Pneumonia & The Boogie Woogie Flu'
Combining the boogie of Pete Johnson with Jelly Roll's jazz and the piano virtuosity of Fats Domino, Huey Smith was a seminal r 'n' b pianist whose tunes heavily influenced early rock and roll. Making influenza catchy since '
45 Johnny Cash, Folsom Prison Blues
Number One on the country music chart for a month, Cash's fictional account of incarceration at the Californian clink was a mid-fifties smash, and opened his seminal live album from the state penitentiary, 'At Folsom Prison'. The track also led Cash to perform an entire set at Folsom Prison, which was recorded for a successful live album.
44 Shirley & Lee, Let The Good Times Roll
Later recorded by The Rolling Stones and George Clinton, there's a timeless carefree spirit about 'Let The Good Times Roll', which gives the whole thing a gentle 'Happy Birthday'-like vibe. Over a simple piano figure and a nursery rhyme like melody, these "good times" sound like they're nothing more salacious than a game of Scrabble and some warm Ribena.
42 Patsy Cline, Walkin After Midnight
Decades after it was released, 'Walkin' After Midnight' would be referred to as "David Lynch-esque". The gossamer tones of Cline's voice and honky tonk rhythms were paired with the creepy undercurrents of the lyrics, that suggested insomnia or even some sort of psychotic, night-time mania. It was a beautiful duality.
41 Dale Hawkins, Susie Q
A simple blues-rockabilly shake-down which was enlivened by sprawling axe work from future guitar legend James Burton. Hugely influential in the way it shaped the sound of the nascent rock and roll sound, the rudimentary blues contained within would later be appropriated by The Velvet Underground (who covered the track early in their career).
40 Elmore James, 'Dust My Broom'
This was the second song Robert Johnson ever recorded, but its creation has also been attributed to Elmore James. Either way, it's the latter's version that rules, and proves beyond dispute why the guy was dubbed "the king of slide guitar.
39 Ritchie Valens, 'La Bamba'
Easily one of the most recognisable cuts in the entire list, Valens' adaption of a Mexican folk song is jam-packed with infectious refrains, classic guitar lines and monster drumming. Nice woodblocks too. While it bizarrely only reached 49 in the UK charts it's gone on to become a household classic.
38 Elvis Presley, Dont Be Cruel
Once the adolescent screams had abated, 'Don't Be Cruel' was revealed to be a jaunty 50s jive-a-thon, a simple plea from a puppy dog faced Elvis to not dismiss his pure, beating heart of love. Backed by 'Hound Dog,' the track became one of the biggest sellers of his career.
37 Nat King Cole, When I Fall In Love
A cover of a Doris Day standard, Nat King Cole's version was a creamy confection of dream-like music covered in swathes of layered strings, over which Cole's velvet voice floated. It sounded like a puffy white cloud floating in the sky. No wonder it's permanently associated with Christmas.
36 Buddy Holly & The Crickets, Thatll Be The Day
Holly was inspired to write the track after his cinematic hero John Wayne repeatedly used the phrase in a film and it ended up a chart-topper on both sides of the pond. Appropriately the rugged anthem was full of bolshy swagger and teenage ballsiness.
35 Link Wray, 'Rumble'
Bob Dylan's favourite intrumental has been pilfered by Tarantino (Pulp Fiction), Rodriguez (Roadracers), Spongebob and the Sopranos. One of the earliest records to explore distortion and feedback it's also the song that invented the power chord, ensuring Townshend and Blackmore are forever in his debt.
34 Elvis Presley, 'Thats All Right Mama'
One of the many tracks that's been claimed as the first rock and roll record (alongside efforts from Fats Domino, Bill Haley, and Roy Brown), the Pelvis' cover of blues singer Arthur Crudup's 'That's All Right' is certainly the one that broke him. His first commercial release was recorded in an impromptu jam featuring guitars, upright bass and no drums. The rest is, as you know, history.
33 Little Richard, Long Tall Sally
A bar blues jaunt that was unlike no other. Richard's vocal was frazzled and spunky, half gospel apostle, half bar room holler as he told the story of Uncle John getting his ja-ja's on with bald-headed Sally in a backstreet alley. The filthiest thing to be released in all of
32 The Everly Brothers, 'Wake Up Little Susie'
Banned from some extremely prudish radio stations on its release, due to its perceived suggestive content, this smooth pop ditty is two minutes flat of teenage high jinx and sweet harmonies that went on to garner the dubious accolade of being George Dubya's favourite track.
31 Muddy Waters, 'Hoochie Coochie Man'
Featuring one of the dirtiest riffs this side of Jimmy Page's fretboard, this is five minutes of low down, grungy, swampy blues at its best, Muddy Waters delivering his gravelly take on Willie Dixon's classic, which incidentally refers to a provocative belly dance from the late nineteenth century.
30 Frank Sinatra, Ive Got you Under My Skin
Cole Porter had written the track back in the s but it was covered by Sinatra for his 'Songs For Swingin' Lovers' album in . The smooth, daytime jazz waltz became one of his trademark tracks. But his delivery belied the lyrics, which rather unsettlingly suggested the creeping sense of an inescapable obsession.
29 Screamin' Jay Hawkins, I Put A Spell On You
An air of otherworldly mystery hangs about this bluesy stomp. Tales of recording sessions happening in a state of inebriated revery and the track being banned for being too 'cannibalistic', and no wonder, Jay sounds like a cartoon villain as he intones the lyrics.
28 James Brown, Please, Please, Please
Brown was never more energized than during this early period of his career when his Gospel roots collided with the passionate blues of his Famous Flames band. This track was famously used as a key part of his gig routine, when a handler came out, covered Brown in a cape and escorted a seemingly overwrought Brown off-stage. It made his legend.
27 Johnny Cash, I Walk The Line
Written as a pledge of marital devotion and penned as a ballad, it was producer Sam Phillips who suggested the breezy, arrangement. Although Cash's music and career would inhabit darker, more complicated and ornate territory, the simplicity of 'I Walk The Line' is one of his most memorable moments.
26 Little Richard, Good Golly Miss Molly
The reverend of the double entendre, Little Richard's portrait of a good time "mama" is unforgettable. With a ragtime piano and a crowing vocal, Little Richard creates a sonic romp that suggests there's a lot more going under the covers than one initially suspects.
25 Chuck Berry, Sweet Little Sixteen
The birth of rock n roll meant that screaming teens were the norm. It also meant that it was just a matter of time before songs were written about them. Berry's song follows one such rabid fan over a simple blues riff. As she follows her favourite band around the country, her "sweetness" oscillates between chats with her "mommy" and struggling with "the grown up blues."
24 Big Mama Thornton, 'Hound Dog'
Elvis may have the more popular version but nobody delivers 'Hound Dog' like the Mama; altering her inflections on every line she delivers by far the most captivating rendition. This was the first version, and inspired no less than six covers within a month of its release.
23 The Platters, 'Only You'
Hard to re-appraise objectively after its use and abuse on films and adverts – from Hot Shots to So I Married An Axe Murderer, Alvin And The Chipmunks and beyond over the years, The Platters' sweetly harmonised ballad is nevertheless a total classic.
22 Ray Charles, 'Whatd I Say'
It's hard to believe but this track, Ray Charles' first gold record, the one he finished every set with, one of the cuts that's credited as kick-starting a small genre known as soul, a frisky nugget currently residing in the national recording registry, started life as an improvised thing at the end of a set.
21 Frankie Lymon & The Teenagers, Why Do Fools Fall In Love?
Where the sound of street doo-wop met rock and roll, the precocious Harlem teen Lymon and his vocal harmony group The Teenagers sang with the type of honesty about teenage love angst which that only a (then) 15 year old could have known about .
20 Wanda Jackson, Lets Have A Party
Another Elvis classic recorded for the movie Loving You, it was also laid down by rockabilly queen Wanda Jackson in '60 and used on the soundtrack for Dead Poet's Society. Sonia also did a version in , but the less said about that the better.
19 Jerry Lee Lewis, 'Whole Lotta Shakin Goin On'
Recorded by several obscure artists before and numerous big names after (from Little Richard, Eddie Cochran and Gerry & The Pacemakers to Elton John and Ten Years After), this raucous ditty was made most famous by Lewis, who less tinkles the ivories than spanks them remorselessly.
18 The Flamingos, I Only Have Eyes For You
Originally written for the film Dames, before being covered by Peggy Lee, the definitive version of this track was by the vocal harmony group The Flamingos. A gentle waltz that relied heaving on a mountainous orchestration, it showcased the vocal talents of doo-wop quintet.
17 Bo Diddley, 'Who Do You Love?'
A favourite of The Rolling Stones, this ramshackle r 'n' b classic was thrust into the Grammy Hall Of Fame in and with good reason – it's a perfect little slab of catchy choruses and infectious guitar.
16 Fats Domino, 'Blueberry Hill'
Originally a Glenn Miller jazz standard from the early '40s, this classic was revived by Louis Armstrong at the end of the decade and reworked by Elvis Presley and Little Richard. However, Fats did it best, and it remained his biggest track. Vladimir Putin attempted it live last year – every time someone watches that rendition, a cat is tortured somewhere on the globe.
15 The Isley Brothers, 'Shout'
Few songs come spring-loaded with the amount of energy this tune packs. A brilliantly constructed couple of minutes it weaves frenetic harmonies, time signature changes and varied dynamics to irresistible effect. Forget Lulu's rendition – this is the real deal.
https://www.youtube.com/watch?v=qFCePEPdaU4
14 Junior Parker, 'Mystery Train'
From its brassy train whistle to the evocative lyrics, few tunes encapsulate a sense of travel and wonder as this early '50s classic. Where's it coming from? Where's it going? It remains a mystery but we're very much on board for the ride.
13 Chuck Berry, 'Roll Over Beethoven'
If not rock 'n' roll's calling card then a strong contender, this track's been covered approximately 12, times, mostly notably by The Beatles for several years at the start of their career. Chuck Berry's cut remains the set text, though.
12 Carl Perkins, 'Blue Suede Shoes'
Inspired in part by a guy's precious love for his suede shoes over the girl he was dancing with, Perkins' big hit went on to sell a million records in the first three months (no mean feat in '55) and climb the country, rhythm and blues, and pop charts simultaneously. Not bad for a tune about footwear.
11 Elvis Presley, Heartbreak Hotel
In the world of rock mythology, 'Heartbreak Hotel' was inspired by a real life suicide, the story of which propelled songwriting duo Axton and Durden to pen this track. A bluesy rock and roll number with a dour undercurrent, it was Elvis' first number one.
10 Buddy Holly, Peggy Sue
An early work of rock genius. Holly And The Crickets created a penetrating slab of early, guitar driven blues. The rolling rumble of bass and drums and the lo-fi guitar sound would influence everyone from The Beatles to Girls, while the simplicity of its chord structure provided that the most infectious tracks often came in seemingly basic packages the effect of which would be seen until this day.
https://www.youtube.com/watch?v=XEl3UUl1Fmw
9 Hank Williams, Your Cheatin Heart
As legend would have it, this track was penned by Williams about his first wife, but dictated to his second wife, whilst he was driving. The cad! Released after his death, it would typify a sort of ageless, heart-sore balladeering form that Williams helped inaugurate.
8 The Drifters, Money Honey
Forget Lady Gaga's album monstrosity, this slinky shuffle features some top vocal lines from the Drifters' tenor, bass, and baritone voices and, halfway through the playful sax solo, one of the greatest screams in rock history. Being broke never sounded so good.
7 Sam Cooke, 'You Send Me'
Sometimes the best songs are the most simple. A sweet love letter to his darling full of earnest sentiment and unashamed admiration, this beautiful track saw Cooke shift from his gospel roots to a more soulful direction. Subsequently revived by all manner of crooners, from Michael Bolton (questionable) to Aretha (worth a listen).
6 Eddie Cochran, Summertime Blues
Armed with an amazing rockabilly riff (so good that it was later covered by The Who), 'Summertime Blues' pulverizes with Cochran's "gee, shucks" vocal style and jumping, speed demon rhythms. If there were any blues contained in this summer, we couldn't detect them.
5 Howlin Wolf, 'Smokestack Lightnin'
Think blues and you think Howlin Wolf and 'Smokestack Lightnin'. Played live since his Delta blues days in the '30s and honed for two decades before its release in '56, it sees harmonica, train references and a repeated E major chord collide to mesmerising effect.
4 Little Richard, Tutti Frutti
Little Richards best track was revolutionary in terms of how it shaped rock and roll, not just in musically but in its pioneering use of double entendre. The original lyrics ("Tutti Frutti, good booty / If it don't fit, don't force it / You can grease it, make it easy") were so, well fruity, they made 'Relax' seem like a Vera Lynn track.
3 Jerry Lee Lewis, 'Great Balls of Fire'
"You shake my nerves and you rattle my brain / Too much love drives a man insane". So begins the third greatest song of the entire decade and one of the best rock 'n' roll tracks ever. From Jerry Lee to Goose and Maverick, this irrepresible dose of raw rock energy and serious piano abuse has been a stone cold classic for nearly 60 years.
2 Elvis Presley, Hound Dog
A cover of the bluesy Big Mama Thornton track, Elvis changed the track into hip-swiveling pound of rolling drums and grinding guitars that set teenage girls alight and made parents blush. After years of prom-friendly sweetness, here was a track that finally soundtrack the rampant, fiery nature of spurned love.
1 Chuck Berry, 'Johnny B Goode'
What else could it be, really? That riff, that piano, and that chorus – all packaged into a timeless track about rock 'n' roll itself. Covered hundreds of times, from B.B. King to Back To The Future, it was included on the Voyager Golden Record, a selection of discs sent into space to demonstrate the cultural capacity of life on earth. Makes you proud to be human.
Sours: https://www.nme.com/list/best-songs-of-thes
50s rock best
Best Rock and Roll Songs of the '50s and '60s
I have been an online writer for over six years. I am passionate about books, philosophy, music, and the music industry.
Classic Rock Music's Top Hits
Some of the earliest rock and roll styles came into being in the s in the United States. However, it was the dawn of the 50s that gave new direction to the genre. Rock and roll came into its own, deriving from a range of musical styles such as jazz, jump blues, boogie woogie, rhythm & blues and country. In the movie Transatlantic Merry-Go Round, a song called Rock and Roll by the Boswell Sisters was included.
The list below showcases a diverse collection of rock and roll songs of the s and s. If you have a view, opinion or song suggestion, let us know in the comments section.
Top 10 Best Rock n' Roll Songs of the 50s and 60s
Johnny B Goode Chuck Berry
Good Golly Miss Molly Little Richard
Blue Suede Shoes Carl Perkins
Tutti-Frutti Little Richard
Rock Around The Clock Bill Haley & His Comets
Don't Be Cruel Elvis Presley
Blueberry Hill Fats Domino
Peggy Sue Buddy Holly
Summertime Blues Eddie Cochran
Jailhouse Rock Elvis Presley
What Is Rock n' Roll?
Typically, rock and roll is a blues shuffle rhythm with backbeat accents provided by a wide range of snare drum patterns. The classic format in the early 50s comprised of rhythm guitar, lead guitar, double bass, and drums. By the mids, the double bass was replaced by electric bass guitar which gained momentum in different music genres.
Different forms of rockabilly music became a phenomenon in the 50s, and appealed to a wide genre of teens globally. While rock and roll was an African American movement, white American musicians took a liking to the sound and joined the musical revolution. Gradually, beyond being a simplistic musical style, the term rock and roll started being associated with fashion, lifestyle, and attitude.
#1120
Maybellene Chuck Berry
Whole Lot of Shakin' Going On Jerry Lee Lewis
Susie Q Dale Hawkins
Leader of the Pack Shangri-Las
Blue Jean Bop Gene Vincent & His Blue Caps
Proud Mary Creedence Clearwater Revival
I Get Around The Beach Boys
Great Balls Of Fire Jerry Lee Lewis
Bye Bye Love Everly Brothers
C'mon Everybody Eddie Cochran
The Story of Rock Music
Sister Rosetta Tharpes song Rock Me which came out in is considered by music purists as beginning of rock and roll. While shades of the musical style were evident in few blues records in the s and s, rock and roll as a genre came into being in Although the early style of music incorporated heavy use of piano or saxophone as the main instrument, by the mids the guitar took over as the lead instrument in different forms of rock and roll.
#2140
That'll Be the Day Buddy Holly & the Crickets
Roll Over Beethoven Chuck Berry
Hound Dog Elvis Presley
The Great Pretender The Platters
Be-Bop-A-Lula Gene Vincent & the Bluecaps
Long Tall Sally Little Richard
Dizzy, Miss Lizzy Larry Williams
The Locomotion Little Eva
Who Do You Love? Bo Diddley
Rock And Roll Music Chuck Berry
In The Still of the Night Five Satins
Why Do Fools Fall In Love Frankie Lymon & the Teenagers
Thats Alright Elvis Presley
The Letter The Box Tops
Lucille Little Richard
Twenty Flight Rock Eddie Cochran
I Walk the Line Johnny Cash and the Tennessee Two
The Great Pretender The Platters One Night Elvis Presley
Don't You Just Know It Huey "Piano" Smith & The Clowns
Good Rocking Tonight Roy Brown
The Classic Rock and Roll Sound
The classic rock and roll sound which emerged from rhythm &blues became known for its distinctive shuffle licks. The African musical tradition of the 50s paved the way for rock and roll which emerged in a diversified avatar in the 60s. With the genre incorporating a wide-ranged sound, 60s rock and roll became a religion of sorts among youth from different parts of the world. The musical style became symbolic of angst, rage and rebellion.
Although rock and roll earned a bad name in secular circles, with many listeners calling out the genre the devils music, the format achieved cult status in America, and gradually became the epic mainstream sound the world over. Through the 60s American rock and roll became exceedingly popular with British youth who adopted the signature sound and culture to develop new musical styles and sub cultures. Since its arrival, rock and roll has become the biggest musical entity in mainstream, and although the style has evolved greatly in recent years, the legacy will only get bigger in the days ahead.
#4160
Shake, Rattle and Roll Joe Turner
Will Love You Tomorrow The Shirelles
Jumpin Jack Flash The Rolling Stones
The Train Kept-A-Rollin Johnny Burnette Trio
Travelin Man Ricky Nelson
Earth Angel Penguins
Little Bitty Pretty One Thurston Harris & The Sharps
At The Hop Danny & The Juniors
Bo Diddley Bo Diddley
Lawdy Miss Clawdy Lloyd Price
Ain't It A Shame Fats Domino
School Day Chuck Berry
Bony Moronie Larry Williams
Please, Please, Please James Brown & The Famous Flames
A Teenager in Love Dion & The Belmonts
Sweet Little Sixteen Chuck Berry
Rocking Pneumonia & the Boogie Woogie Flu Huey "Piano" Smith & the Clowns
Red Cadillac and A Black Moustache Warren Smith
Willie and the Hand Jive The Johnny Otis Show
Pretty Thing Bo Diddley
#6180
There Goes My Baby Drifters
Rip It Up Little Richard
Bird Dog The Everly Brothers
Sh-Boom Chords
Be My Baby The Ronettes
Reet Petite Jackie Wilson
Come Go With Me Del-Vikings
I Only Have Eyes for You The Flamingos
Rocket 88 Jackie Brenston
Oh What a Nite The Dells
A Thousand Miles AwayHeartbeats
Goodnite, Sweetheart, Goodnite Spaniels
All Shook Up Elvis Presley
Money Honey Drifters featuring Clyde McPhatter
Im a Believer The Monkees
It's Late Ricky Nelson
Sixty Minute Man Dominoes
The Fool Sanford Clark
Wake Up Little Susie The Everly Brothers
Breathless Jerry Lee Lewis
#81
Party Doll Buddy Knox
C.C. Rider Chuck Willis
For Your Precious Love Jerry Butler & the Impressions
Jim Dandy LaVern Baker
Brand New Cadillac Vince Taylor & The Playboys
I Go Ape Neil Sedaka
Splish Splash Bobby Darin
The Twist Chubby Checker
Red River Rock Johnny & The Hurricanes
You Send Me Sam Cooke
Hang Up My Rock And Roll Shoes Chuck Willis
I'm In Love Again Fats Domino
White Christmas Drifters featuring Clyde McPhatter
I'm Walkin' Fats Domino
Money Barrett Strong
I Saw Her Standing There The Beatles
Folsom Prison Blues Johnny Cash and the Tennessee Two
Do You Wanna Dance Bobby Freeman
Work with Me, Annie Hank Ballard & the Midnighters
Let the Good Times Roll Shirley & Lee
Other Notable Rock and Roll Songs From These Decades
Tears on My Pillow Little Anthony & The Imperials
Rumble Link Wray
She She Little Sheila Gene Vincent
Yakety Yak Coasters
Somethin' Else Eddie Cochran
Carol Chuck Berry
Sea Cruise Frankie Ford
Mack the Knife Bobby Darin
Not Fade Away Buddy Holly
Little Bitty Pretty One Thurston Harris
At My Front Door El Dorados
Tweedlee Dee LaVern Baker
Poison Ivy Coasters
Shout Isley Brothers
Raunchy Bill Justis
Brown-Eyed Handsome Man Chuck Berry
Short Fat Fannie Larry Williams
Poor Little Fool Ricky Nelson
Baby Let's Play House Elvis Presley with Scotty and Bill
Reelin and Rocking Chuck Berry
Send Me Some Lovin' Little Richard
Matchbox Carl Perkins
A Shot of Rhythm & Blues Johnny Kidd & The Pirates
Rockin Robin Bobby Day
Heartbreak Hotel Elvis Presley
Story Untold Nutmegs
Lotta Lovin Gene Vincent and His Blue Caps
Crying In the Chapel Sonny Til & the Orioles
What Do You Want Adam Faith
Blue Monday Fats Domino
Chantilly Lace Big Bopper
Please Don't Tease Cliff Richard
Race With The Devil Gene Vincent
Lonely Teardrops Jackie Wilson
Rebel Rouser Duane Eddy
Only Sixteen Craig Douglas
Around And Around Chuck Berry
Sea Of Love Phil Phillips with the Twilights
Get A Job Silhouettes
Do You Want To Dance Bobby Freeman
Hard Headed Woman Elvis Presley
I'm A Man Bo Diddley
Rave On Buddy Holly
Three Steps to Heaven Eddie Cochran
In The Still of the Night The Five Satins
Honky Tonk Bill Doggett
Take Good Care Of My Baby Bobby Vee
Speedoo Cadillacs
Lipstick On My Collar Connie Francis
My Babe Little Walter
Just Like Eddie Heinz
Poetry in Motion Johnny Tillotson
Big Girls Don't Cry The Four Seasons
Keep A-'Knockin' Little Richard
A Teenager in Love Dion & the Belmonts
Oh Boy! Buddy Holly & the Crickets
I've Got a Woman Ray Charles
It's Only Make Believe Conway Twitty
Stagger Lee Lloyd Price
Please Don't Touch Johnny Kidd & The Pirates
Move It Cliff Richard
What In the World's Come Over You Jack Scott feat. The Chantones
Kansas City Wilbert Harrison
I'm A Moody Guy Shane Fenton & The Fentones
On The Beach Cliff Richard With The Shadows
Rock And Roll Is Here To Stay Danny & The Juniors
Maybe Baby Buddy Holly & the Crickets
You're So Fine The Falcons
Shake A Hand Faye Adams
Rubber Ball Bobby Vee
Sherry Frankie Valli & The Four Seasons
Teach You To Rock Tony Crombie & The Rockets
Runaway Del Shannon
Baby Sittin' Bobby Angelo & The Tuxedos
Shakin' All Over Johnny Kidd & The Pirates
Nut Rocker B. Bumble & The Stingers
Have Mercy Baby Dominoes
Runaround Sue Dion
Book of Love Monotones
Gee The Crows
The Cruel Sea The Dakotas
It Will Stand The Showmen
Pretty Little Angel Eyes Curtis Lee
Honey Dont Carl Perkins
Love Potion No. 9 Clovers
Tear It Up Johnny Burnette Trio
Saturday Nite At The Duck Pond The Cougars
Peter Gunn Duane Eddy
Ain't Misbehavin' Tommy Bruce & The Bruisers
Handy Man Jimmy Jones
See You Later, Alligator Bill Haley & His Comets
Ready Teddy Little Richard
Blue Moon The Marcels
Hats Off To Larry Del Shannon
Surfin U.S.A.The Beach Boys
Let There Be Drums Sandy Nelson
Tequila Champs
You Got What It Takes Mary Johnson
Tower Of Strength Gene McDaniels
Little Girl of Mine Cleftones
© Ansel Pereira
Sours: https://spinditty.com
Oldies Mix 50s 60s / Rock 'n roll III
Lay down next to Valera, pulling the blanket over myself. Valerka muttered something in his sleep and, turning to me, confidently pressed his cheek to my shoulder. His body was warm, relaxed. He gave off a cozy scent of youth.
You will also be interested:
You touch her tongue. You run it over the lips. You start licking every corner. You bite my clitoris. Mmm how nice it is.
418
419
420
421
422