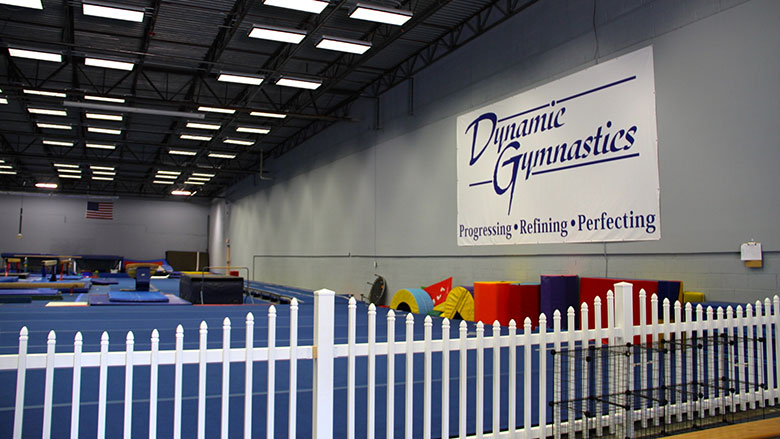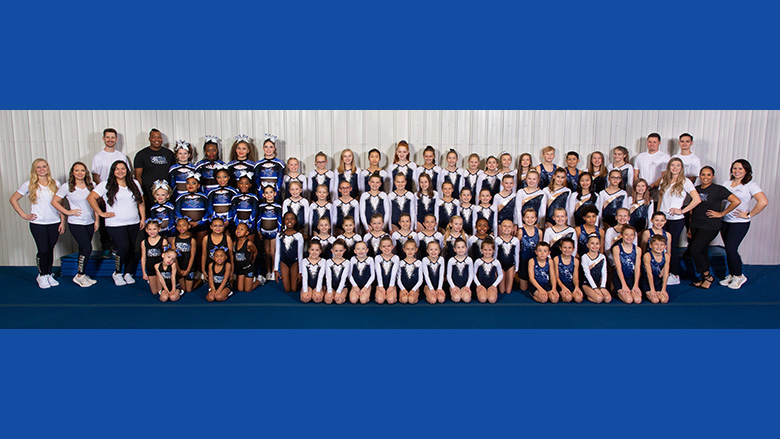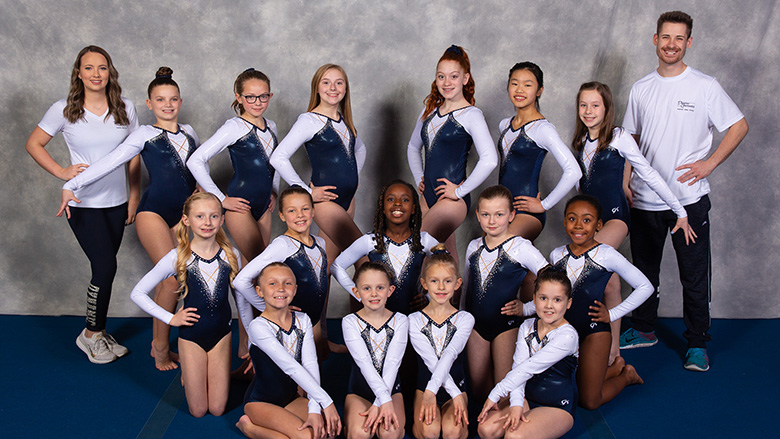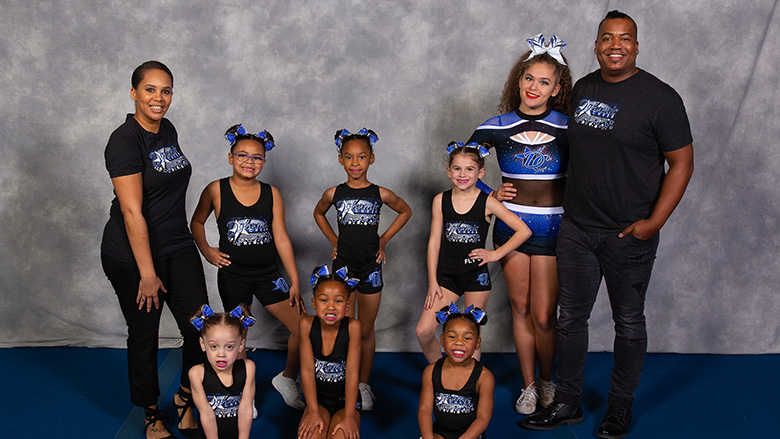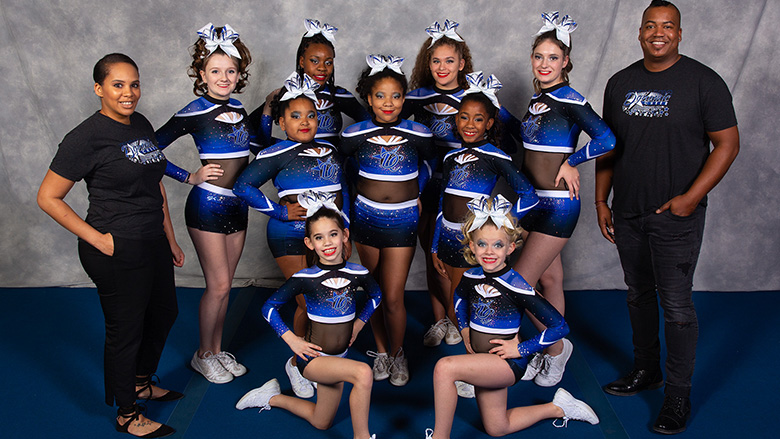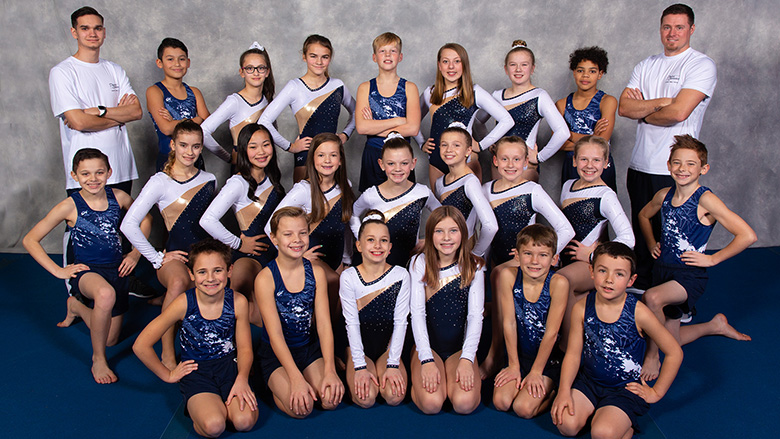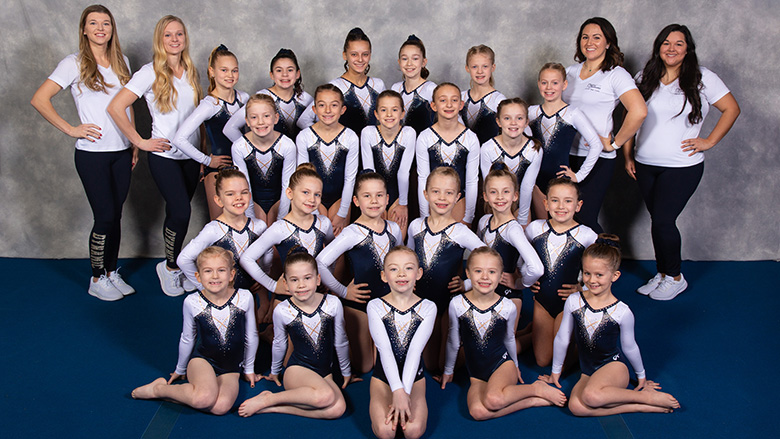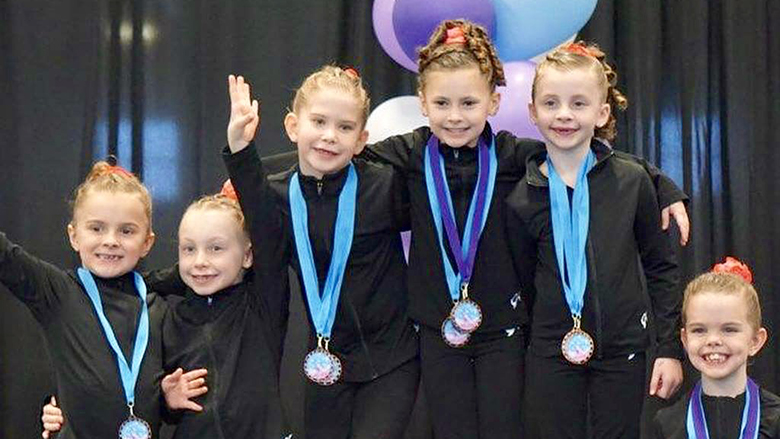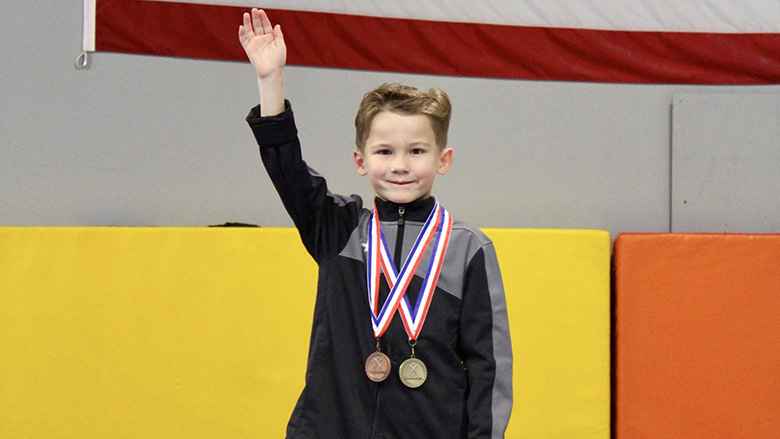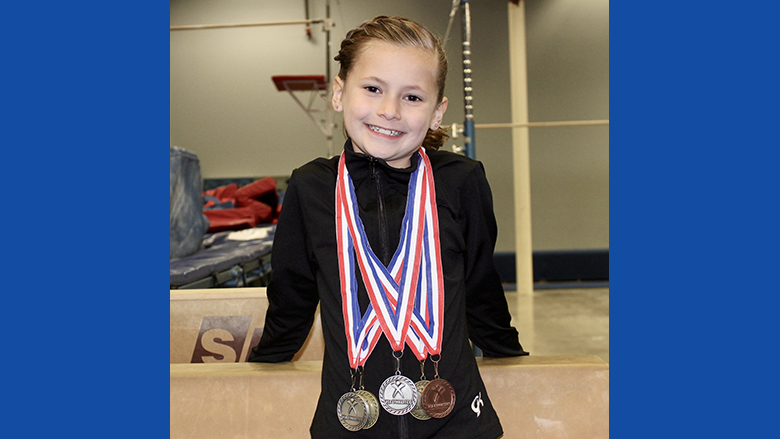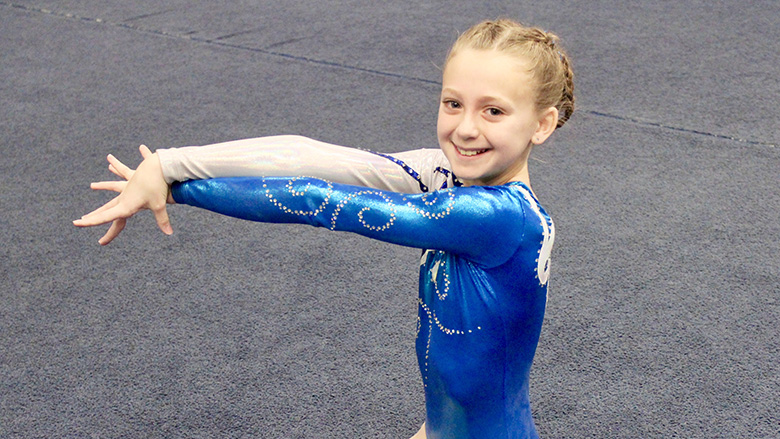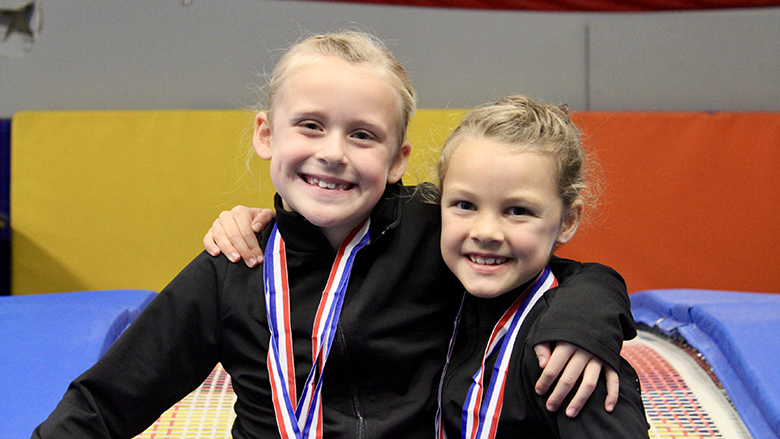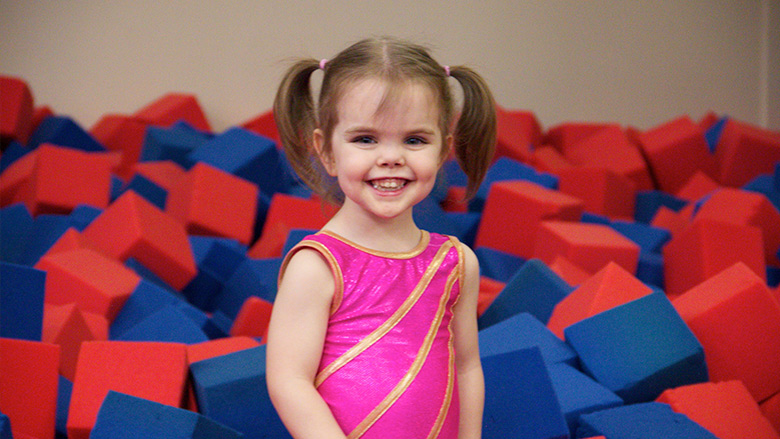 Contact Us
Message Sent
Thank you for your message, we will be in touch very shortly.
Sorry, there has been a problem and your message was not sent.
Please include your phone number in your message!
Upcoming Events
Sign up for Summer Camp
Join us for Dynamic Gymnastics Summer Camp! Your athletes will spend the week in the gym having fun with games, crafts, snack, and instructional gymnastics teaching! This is a week THEY won't want to miss! Dynamic Gymnastics Summer Camp (Ages 5+) will begin the week of June 14th-18th and run every week through August 2nd-6th... Read more »
Dynamic Gymnastics Has A NEW Home!!!
We are excited to announce that we have moved to our new 16,000 square foot facility at 117 Greystone Dr., located off of Leesville Rd. We have all of the same amazing programs and classes, just in a new, bigger and better facility! Our gymnastics, tumbling, trampoline and tumbling, and Ninja classes run year round!... Read more »
Dynamic Gymnastics Wins Best of Lynchburg
For the THIRD year in a row, Dynamic Gymnastics has been voted the BEST Child/Fitness Activity by Lynchburg Living's Best of Lynchburg! We are excited to have the support of our community and enjoy having the opportunity to assist children and adults in their fitness endeavors! See you in the gym!
Open Gym & Parent's Night Out
Open Gym Mommy & Me – Wednesday 10:00 am -11:00 am ($5) Homeschool – Wednesday 11:00 am – 12:00 pm ($5) Adult (Ages 16+) – 8:00 pm – 9:30 pm ($8 or $5 with Student I.D.) Public – Friday 6:00 pm – 8:00 pm ($10) Sign up for Open Gym online here Parent's Night Out... Read more »
Now Is The Time to Join Dynamic Gymnastics!
At Dynamic, our goal is to provide kids a safe and positive environment to learn skills and improve their level of fitness. If your child has ever wanted to try gymnastics, now is the perfect time to try one of our trampoline and tumbling or gymnastics classes. We always welcome new members to the gym,... Read more »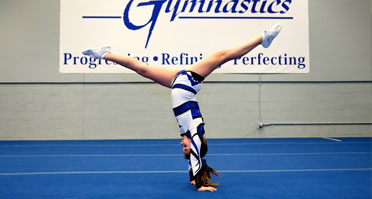 About Us
Dynamic Gymnastics is located at 117 Greystone Drive, just off 460, near the intersection of Leesville Road and Greenview Drive. Our 16,500 square foot facility offers plenty of space for all of our growing team and recreational programs. Dynamic's entire coaching staff have all obtained professional memberships through their respective governing bodies, undergone background checks, and successfully completed safety certifications. We offer a variety of recreational classes, which include various levels of Girls Gymnastics, Tumbling, Trampoline & Tumbling, Ninja, Preschool, and Homeschool. We have a dedicated Preschool room to allow our younger athletes to get the best start.
We have successful Women's Gymnastics, Trampoline & Tumbling, Ninja, and Cheer Teams, and are proud to be home of many State, Regional, and National Champions.
Dynamic boasts several seating areas for spectators. Overlook our entire gym from our 800 square foot mezzanine, equipped with tables and chairs and a play area for siblings; enjoy some quiet time in our Birthday Party room; lounge in our seated lobby with a snack; or entertain your children in our outdoor play and picnic areas. Our enthusiastic coaches love to celebrate birthdays and special occasions in our gym. We offer various other activities such as Open Gym, Parent's Night Out, and Summer Camps as well. Our professionally certified coaches also provide private lessons.
Our athletes are the root of the gym and we are blessed to have the opportunity to encourage them to strive for excellence. Stop by for additional information and to take a look around!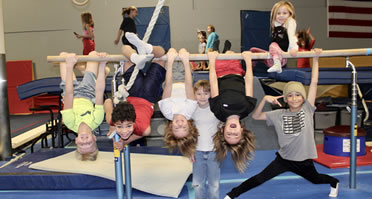 Our Mission
Dynamic Gymnastics is dedicated to children's fitness and well-being. The sport of gymnastics will increase a child's strength, flexibility, and coordination as well as instill a healthy lifestyle and strong work ethic. Here, at Dynamic Gymnastics we hope to create an environment that fosters a love and passion for the sport of gymnastics along with a lifelong love of fitness and exercise.
Sours: https://dynamicgymnasticsva.com/
This is a list of our different class programs we offer.
Pre-school Gymnastics (3 & 4)
In this 45 min. class, students will be introduced to gymnastics as well as working on coordination by progressing through different stations.  After a ten minute warm up that focuses on proper stretching techniques, students will work on two events per week: floor, vault, beam or bars. Students will work on skills to progress to higher level gymnastics such as cartwheels, rolls, jumps, balance skills, and flexibility.
Girls Recreational Gymnastics (5 & up)
Our girls recreational gymnastics program not only introduces new athletes to the sport, but allows for more experienced gymnasts to grow and progress their fundamental skills.  Classes are 55 min. and focus on strength and flexibility while using stations on all four apparatuses, bars, beam, floor, vault, and equipment such as folding mats, incline mats, hoops and spring board.  Gymnasts will warm up for ten minutes and then work on two events per weeks as well as tumble track. Our recreational gymnasts are evaluated every eight weeks to let athletes and parents know how they are progressing.
Ninja Classes (5 & up)
Our ninja program consist of the Lil Ninjas (ages 5-8), the Spartans (ages 9-12), and the Warriors (ages 13+). Our Ninja classes include jumps, flips, and obstacle course training to teach our athletes strength, flexibility, and agility.  We have a two stage warped wall, rock wall, grip boards, and specialized ninja mats for all of our athletes to master during their class.
Trampoline & Tumbling (T & T)
This program allows athletes to learn and grow their skills on three different apparatus': trampoline, double-mini, and tumbling on the tumble track and on the rod floor.  These classes are 55 minutes and include time on each apparatus after a ten-minute warm up.  The focus in this class is learning basic skills in tumbling such as cartwheels, round-offs, and back handsprings and tucks.
Tumbling
From the basics to the more advanced, our recreational tumbling program offers a place for both tumblers and cheerleaders to enhance their skills in tumbling by focusing on skills from cartwheels to twisting skills.  Each 55 min. class starts with stretching and then athletes will work on USAG progressions within their level to improve their tumbling.
Girls Competitive Gymnastics
Girls who have excelled in their recreational classes and express an interest in competing have the option of joining a competitive team.  Gymnasts on team spend more time learning new and exciting skills, as well as have the opportunity to compete against other gymnasts in their level.  Gymnasts focus on advancing through the USA Gymnastic skills progressions while improving cardio, strength, and flexibility.  At Dynamic, our gymnasts have the option to compete in the Xcel or Junior Olympic USAG Program.
Competitive Trampoline & Tumbling
Tumblers who have mastered the basics and are interested in competing have the opportunity to join our competitive team. The T & T team will give them the chance to continue to progress by learning fun and more challenging skills, as well as travel and compete against other T & T athletes.  At Dynamic, we have athletes competing level 5-Elite in the Junior Olympic USAG Program.
Sours: https://dynamicgymnasticsva.com/classes/
Log In To Love It!
3 Parents Love It!
7621 Timberlake Rd
Lynchburg , VA 24502

CLASS SCHEDULE
CAMP SCHEDULE
BIRTHDAY PARTY PACKAGES

HOURS: Monday: 3:30 - 8:30
Tuesday: 3:30 - 8:30
Wednesday: 3:30:00 - 10:00
Thursday: 3:30 - 8:30
Friday: 3:30 - 8:00
Saturday: 08:30 - 12:00
Sunday: Closed -
CALL: (434) 528-3222
EMAIL([email protected]) | WEBSITE | FACEBOOK
MORE DETAILS:
Dynamic Gymnastics is a gymnastics facility that offers a wide variety of gymnastics, tumbling and cheerleading classes, as well as competitive teams, for children of all ages and skill levels. The owners, Brandon and Samantha Sloan, and their highly qualified coaching staff, oversee all classes and practices. The gym also holds weekly open gym sessions and is available for birthday parties on Saturday and Sundays!

Whether you have a child interested in competing or just looking to do a little flipping around, please do not hesitate to give us a call or stop by and check out Dynamic Gymnastics. We would be happy to evaluate your child and place them in an appropriate class where they are sure to grow not only their skills, but also their love for gymnastics! Please give us a call at 434-528-3222 for more information about all that Dynamic Gymnastics has to offer!


Sours: https://hulafrog.com/lynchburg-va/dynamic-gymnastics-b-1
Tumbling Lynchburg
Welcome to Pure Gymnastics!
---
Thank you for visiting our website and looking around to see what our gymnastics facility has to offer. Pure Gymnastics is a 14,000 sq. ft. fully equipped gymnastics facility located in Lynchburg, VA. We are an athletic facility offering recreational and competitive gymnastics and tumbling. Our programs focus on ages 12 months and up. These activities focus on teaching students gross motor skills, basic gymnastics skills and high level competitive activities. As all the skills mentioned above are most important, we will also focus our energy into building healthy, confident, responsible and educated athletes through the physical activities we offer.
We target families and individuals looking for specialized sports training for their children. We offer recreational and competitive team classes that run year round. We also offer other extra activities such as Parents Night Out, Open Gym, Camps, Clinics, Birthday Parties and Field Trips.
Sours: http://puregymnastics.com/
Lynchburg gymnastics in
It made me go crazy with jealousy, but I felt wild excitement from the mere thought that my beloved is now. Being fucked in all positions. When she returned, I pounced on her, took her to the bedroom and fucked hard, having previously licked her pussy - now almost none of.
Our sex is complete without it.
WSLS 10 Home for the Holidays 2016 in Lynchburg
Wrote to the girl by mail, received a response, made an appointment. She did not send a photo of her face, but according to the photos of her legs, she was thin, and this was already important. For me. When I found out about her consent by correspondence, I was hammered inside. It was my dream, the passion seemed to boil inside me.
You will also like:
I could not resist this feeling. I wanted to completely surrender to him, to feel the pouring out of the seed inside my pussy. I love you, Kolya.
40
41
42
43
44