John Ronald Reuel Tolkien, an acclaimed English writer, philologist and university professor, was born 127 years ago on Jan. 3. He is best known for high fantasy works including "The Lord of the Rings" and "The Hobbit." He died in 1973 and some of his works were posthumously published by his son.
Here are some inspirational quotes from the author, taken from Brainy Quote and Good Read.
1. "All that is gold does not glitter, not all those who wander are lost; the old that is strong does not wither, deep roots are not reached by the frost."
2. "The world is indeed full of peril, and in it there are many dark places; but still there is much that is fair, and though in all lands love is now mingled with grief, it grows perhaps the greater."
3. "Fantasy is escapist, and that is its glory. If a soldier is imprisoned by the enemy, don't we consider it his duty to escape?. . .If we value the freedom of mind and soul, if we're partisans of liberty, then it's our plain duty to escape, and to take as many people with us as we can!"
4. "There is nothing like looking, if you want to find something. You certainly usually find something, if you look, but it is not always quite the something you were after."
5. "Darkness must pass. A new day will come. And when the sun shines, it will shine out the clearer."
6. "If more of us valued food and cheer and song above hoarded gold, it would be a merrier world."
7. "Fairy tale does not deny the existence of sorrow and failure: the possibility of these is necessary to the joy of deliverance. It denies (in the face of much evidence, if you will) universal final defeat...giving a fleeting glimpse of Joy; Joy beyond the walls of the world, poignant as grief."
8. "It is not our part to master all the tides of the world, but to do what is in us for the succor of those years wherein we are set, uprooting the evil in the fields that we know, so that those who live after may have clean earth to till. What weather they shall have is not ours to rule."
9. "There are no safe paths in this part of the world. Remember you are over the Edge of the Wild now, and in for all sorts of fun wherever you go."
10. "All your words are but to say: you are a woman, and your part is in the house. But when the men have died in battle and honor, you have leave to be burned in the house, for the men will need it no more. But I am of the House of Erol and not a serving-woman. I can ride and wield blade, and I do not fear either pain or death."
A copy of 'The Story of Kullervo' by J.R.R. Tolkien is pictured in London, Aug. 25, 2015. Photo: JUSTIN TALLIS/AFP/Getty Images
Sours: https://www.ibtimes.com/jrr-tolkien-birthday-10-inspirational-quotes-hobbit-author-2748415
Good The Hobbit Quotes for Your Journey
It makes sense that The Hobbit quotes with their deep meaning come from a classic sourcebook. Anyone who has ever read The Hobbit or There and Back Again knows that their soul never returned from the Shire.
With dwarves, dragons, and action, fiction could hardly ever be so mesmerizing and soothing. Of all the great warriors and legends, the great Gandalf found courage and inspiration in one of the most unlikely of souls – a little hobbit from the Shire.
In a world full of evil and insurmountable powers, J.R.R. Tolkien places all the world's hope in one loving and caring Hobbit.
Here are some inspirational and deep The Hobbit quotes featuring its key characters like Frodo and Bilbo. Even when those words were written for a different world, they still hold a lot of significance in our neck of the woods.
Quotes From The Hobbit
If more of us valued food and cheer and song above hoarded gold, it would be a merrier world. But, sad or merry, I must leave it now. Farewell.
Bilbo Baggins
There is a lot more in him than you guess, and a deal more than he has any idea of himself. You may (possibly) all live to thank me yet.
Gandalf
Where there's life there's hope.
J.R.R. Tolkien
It is useless to meet revenge with revenge: it will heal nothing.
Frodo Baggins
Victory after all, I suppose. Well, it seems a very gloomy business.
Bilbo Baggins
Bilbo Baggins Quotes
We are plain quiet folk and have no use for adventures. Nasty disturbing uncomfortable things. Make you late for dinner. I can't think what anybody sees in them.
All that is gold does not glitter,
Not all those who wander are lost.
Bother burgling and everything to do with it. I wish I was at home in my nice hole by the fire, with the kettle just beginning to sing.
Now I know what a piece of bacon feels like when it is suddenly picked out of the pan on a fork and put back on the shelf.
I don't know half of you half as well as I should like; and I like less than half of you half as well as you deserve.
Never laugh at live dragons, Bilbo you fool.
Roads go ever ever on,
Over rock and under tree,
By caves where never sun has shone,
By streams that never find the sea;
I don't want any adventures, thank you. Not today. Good morning. But please come to tea – any time you like. Why not tomorrow? Come tomorrow.
Go back? No good at all. Go sideways? Impossible. Go forward? Only thing to do. On we go.
If ever you are passing my way, don't wait to knock. Tea is at four; but any of you are welcome at any time.
Tip: These The Hobbit quotes make great captions on social media.
Thorin Quotes
Far over the misty mountains cold
To dungeons deep and caverns old
We must away at break of day
to find our long forgotten gold.
I will not risk this quest for the life of one burglar.
We kill the dragon. If this is to end in fire, then we will all burn together.
Farewell, Master Burglar. Go back to your books… and your armchair… plant your trees, watch them grow. If more people… valued home above gold… this world would be a merrier… place…
No. I will not die like this, cowering, clawing for breath.
You can listen to this naysayer, but I promise you this; if we succeed, all will share in the wealth of the mountain. You will have enough gold to rebuild Esgaroth ten times over.
Those who have lived through dragon fire should rejoice. They have much to be grateful for.
I would not trust Thranduil, the great King, to honor his word should the end of all days be upon us. You lack all honor. I have seen how you treat your friends.
Watch the Hobbit: Learn more about The Hobbit Movies.
Frodo Quotes
I will take it – I will take it. I will take the Ring to Mordor. Though… I do not know the way.
It must often be so, Sam, when things are in danger: someone has to give them up, lose them, so that others may keep them.
I'm glad to be with you, Samwise Gamgee, here at the end of all things.
And here he was, a little halfling from the Shire, a simple hobbit of the quiet countryside, expected to find a way where the great ones could not go or dared not go.
Short cuts make delays, but inns make longer ones.
You are wise and fearless and fair, Lady Galadriel,' I will give you the One Ring if you ask for it. It is too great a matter for me
I am commanded to go to the land of Mordor, and therefore I shall go, if there is only one way, then I must take it. What comes after must come.
I would rather see him than all the towers and palaces in the world.
Read more about The Hobbit here.
The Hobbit Quotes Image
The Hobbit Riddles
Can you answer these riddles that Gollum posed to Bilbo Baggins?
Riddle 1:

What has roots as nobody sees,
Is taller than trees,
Up, up it goes,
And yet never grows?
Riddle 2:

Voiceless it cries,
Wingless flutters,
Toothless bites,
Mouthless mutters.
Riddle 3:

It cannot be seen, cannot be felt,
Cannot be heard, cannot be smelt.
It lies behind stars and under hills,
And empty holes it fills.
It comes out first and follows after,
Ends life, kills laughter.
Riddle 4:

Alive without breath,
As cold as death;
Never thirsty, ever drinking,
All in mail never clinking.
Riddle 5:

This thing all things devours;
Birds, beasts, trees, flowers;
Gnaws iron, bites steel;
Grinds hard stones to meal;
Slays king, ruins town,
And beats mountain down.
Scroll down for answers.
By Mike O'Halloran
Mike is the editor of Greeting Card Poet.
Etcetera
If you have suggestions for The Hobbit quotes, please let us know via the Contact page. Thanks.
Answer to Riddles from The Hobbit:
Mountain.
Wind.
Dark.
Fish.
Time.
You might like:
Dr. Seuss Quotes
Harry Potter Quotations
Dumbledore Sayings
Sours: https://www.greetingcardpoet.com/good-the-hobbit-quotes-for-your-journey/
10 quotes by J.R.R. Tolkien on his birthday
Skip to main contentSkip to main menuSkip to searchSkip to footer
J. R. R. Tolkien was born on January 3, 1892 in Bloemfontein in the Orange Free State in South Africa to English parents. When he was three years old he, his mother, and brother returned to England for a family visit. His father, who was to join them later, died before he could arrive, leaving them without an income. At age 12, Tolkien lost his mother and was made the ward of his Catholic priest. Tolkien attended King Edward's School from 1910 to 1911 and did well in classical and modern languages. In 1911, Tolkien began school at Exeter College, Oxford and studied Classics, Old English, Germanic languages, Welsh, and Finnish. He published his first poem in 1913 in the Stapeldon Magazine of Exeter College. After graduating in 1915, Tolkien enlisted in the Army to fight in World War I. After only four months on the battlefield, Tolkien became ill and was sent back home. After he was discharged, Tolkien worked as a lexicographer for the New English Dictionary and began to work on his epic "The Silmarillion," upon which all his mythologies are based. He published "A Middle English Vocabulary" in 1922 and began work on creating elfish languages. In 1920 Tolkien began teaching at the University of Leeds as an English professor, where he worked until 1925. He next took up a post at Pembroke College at Oxford and remained teaching at Oxford until retirement. Sometime during the 1930s, Tolkien started writing "The Hobbit." The book was so successful that his publisher asked him to write a sequel. Instead, Tolkien wrote what is now the "Lord of the Rings" series. When the book reached American audiences, its sales skyrocketed. Today Tolkien's work has made him one of the best-known names in popular fiction.
"If more of us valued food and cheer and song above hoarded gold, it would be a much merrier world."
1 of 10
Dear Reader,
About a year ago, I happened upon this statement about the Monitor in the Harvard Business Review – under the charming heading of "do things that don't interest you":
"Many things that end up" being meaningful, writes social scientist Joseph Grenny, "have come from conference workshops, articles, or online videos that began as a chore and ended with an insight. My work in Kenya, for example, was heavily influenced by a Christian Science Monitor article I had forced myself to read 10 years earlier. Sometimes, we call things 'boring' simply because they lie outside the box we are currently in."
If you were to come up with a punchline to a joke about the Monitor, that would probably be it. We're seen as being global, fair, insightful, and perhaps a bit too earnest. We're the bran muffin of journalism.
But you know what? We change lives. And I'm going to argue that we change lives precisely because we force open that too-small box that most human beings think they live in.
The Monitor is a peculiar little publication that's hard for the world to figure out. We're run by a church, but we're not only for church members and we're not about converting people. We're known as being fair even as the world becomes as polarized as at any time since the newspaper's founding in 1908.
We have a mission beyond circulation, we want to bridge divides. We're about kicking down the door of thought everywhere and saying, "You are bigger and more capable than you realize. And we can prove it."
If you're looking for bran muffin journalism, you can subscribe to the Monitor for $15. You'll get the Monitor Weekly magazine, the Monitor Daily email, and unlimited access to CSMonitor.com.
You've read of free articles. Subscribe to continue.
Help fund Monitor journalism for $11/ month
Already a subscriber?Login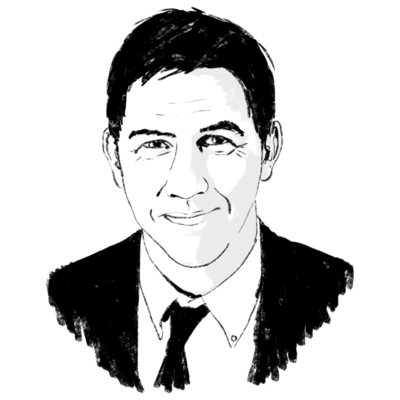 Mark Sappenfield
Editor
Monitor journalism changes lives because we open that too-small box that most people think they live in. We believe news can and should expand a sense of identity and possibility beyond narrow conventional expectations.
Our work isn't possible without your support.
Subscribe
Unlimited digital access $11/month.
Already a subscriber?Login
Digital subscription includes:
Unlimited access to CSMonitor.com.
CSMonitor.com archive.
The Monitor Daily email.
No advertising.
Cancel anytime.
Subscribe
ISSN 2573-3850 (online)
© The Christian Science Monitor.All Rights Reserved. Terms.Privacy Policy.
This website uses cookies to improve functionality and performance. By continuing to browse the site you are agreeing to our use of cookies. Close
Sours: https://www.csmonitor.com/Books/2013/0102/10-quotes-by-J.R.R.-Tolkien-on-his-birthday/A-merrier-world
J.R.R. Tolkien - Inspiring Quotes
The girl can not stand it. He immediately takes up the execution of the order: he kisses his fingers, runs his tongue over them. Suddenly, she presses her foot against his lips, forcing him to take his fingers half inward. He looks at her in surprise, but obediently opens his mouth and begins to suck on his fingers. The girl pushes them a little deeper, making reciprocating movements.
Quotes tolkien birthday
About me: I am tall 1. 78, chest size 3, round butt, thick black hair down to the chest, and a charming face. I haven't had sex for 3 months.
J.R.R. Tolkien 1964 interview (Subtitles)
When she once again got up and left for the medicine, I once again carefully examined her perfectly slender figure and beautiful. Legs. I was crazy about them, but what was there between her legs, one could only guess. No, I mean that there, naturally, is not some kind of member, there should have been like every woman, like everyone is the same, like me, but nevertheless.
You will also be interested:
I tried to buy a couple of times, but both knocked, paying good money for repairs both my own and those who. Met me on the way and since then decided not to tempt fate anymore. I went by public transport or by taxi. And to be honest, I stopped worrying about it altogether.
371
372
373
374
375