20 Sites to Download Wallpapers for Android Phone for Free
There are very many websites where you can download android wallpapers for your device. Most of them offer a wide range of choices but very few actually give you the choice of very many categories. The following are 20 0f the best sites to download wallpapers for Android phones for free. They make it on to this list because of the variety they offer and the fact that downloading wallpapers is very easy.
AndroidWalls
Link: http://androidwalls.net/
AndroidWalls offers a wide range of wallpapers dedicated to Android devices forms more than 15 different categories. Regardless of what you are looking for, you will find it at AndroidWalls. The images are also top quality and high resolution.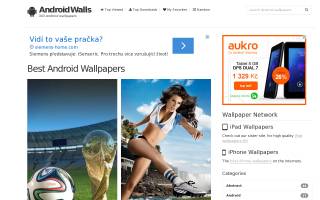 AndroidPIT
Link: https://www.androidpit.com/best-free-wallpaper-apps
AndroidPIT is not an exclusive wallpaper site, it is more a general Android-news website. Apart from offering great advice for Android users, they will occasionally also offer a number of free wallpapers to choose from. When they do, the wallpapers are of great quality and very easy to download.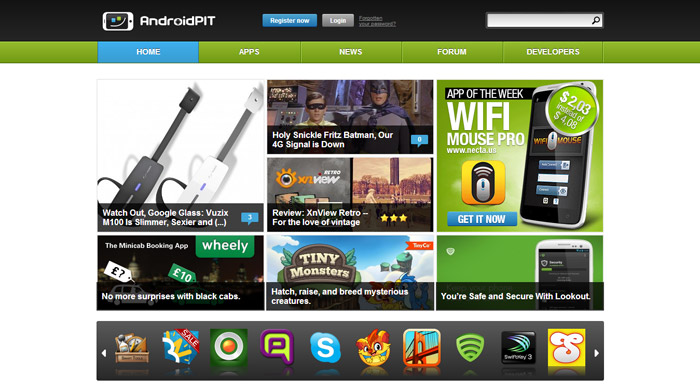 Android Central
Link: http://www.androidcentral.com/wallpapers
Like AndroidPIT, Android Central is not an exclusive wallpaper site. It does however have wallpapers occasionally that are free to download and available for free. The wallpapers they have are of very good quality and downloading is easy.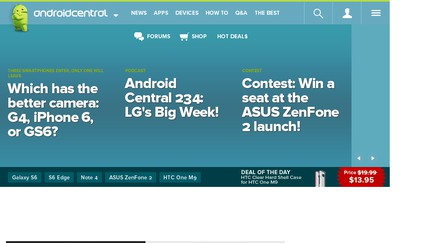 Mobiles Wall
Link: http://www.mobileswall.com/
This one is great because it is a website that is dedicated to wallpaper only. The images are well arranged in categories to make it easy to find the wallpaper you are looking for. The wallpapers are of high quality and easy to download. What's even more awesome about this website is that it allows you to download wallpapers that are specific to your device.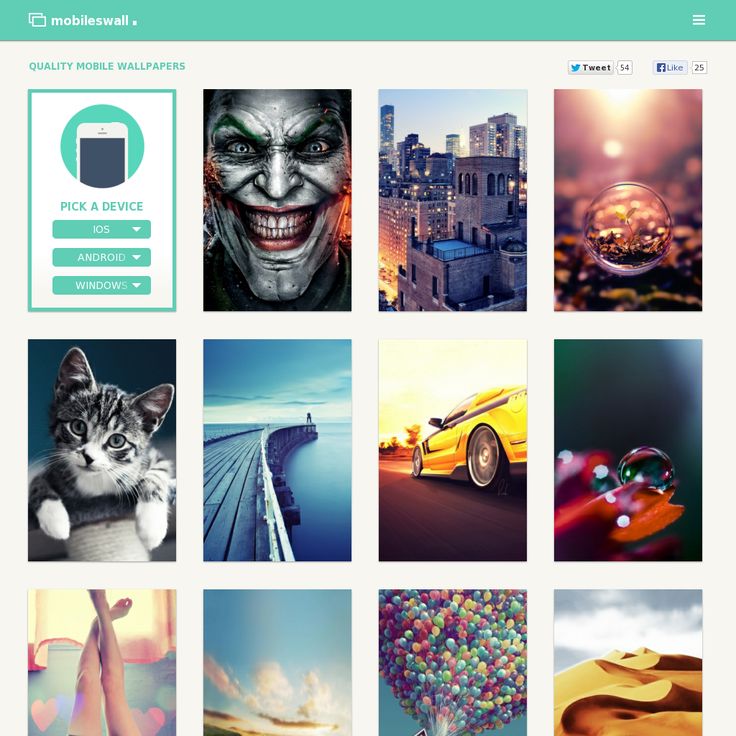 Free HD Wallpapers
Link: http://www.freemake.com/blog/best-websites-and-apps-with-hd-wallpapers/
This is another website that is not fully dedicated to offering free wallpapers in HD but does offer them sometimes. The only problem with this website is that there are wallpapers for Desktop as well as mobile. In other words, it is a little bit cluttered making it hard to find what you are looking for.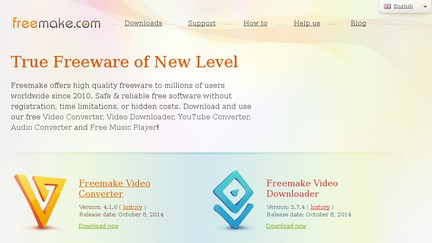 Tech-support Alert Wallpapers
Link: http://www.techsupportalert.com/best-free-live-wallpapers-android.htm
This is a great website that is dedicated to offering free wallpapers to users. Its wallpapers are well arranged in several categories. The wallpapers are of great quality although you may not be fully aware of how to download them- the information on size is lacking. This website also reviews android related software.
mob.org
Link: http://wallpaper.mob.org/
This one contains thousands of Android wallpapers for all Android devices. The wallpapers are well arranged to make it easy for you to find- you just have to locate your preferred category.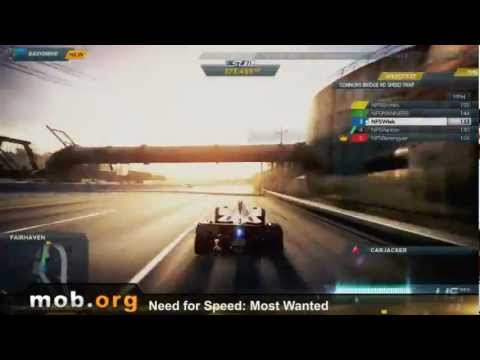 Appstorm.net
Link: http://android.appstorm.net/roundups/customization-roundups/50-beautiful-hd-wallpapers-for-your-android-phone/
This is another great resource for great android wallpapers. The wallpapers are beautiful and well designed. The only problem is that they are not organized into categories and they are mostly of the abstract theme.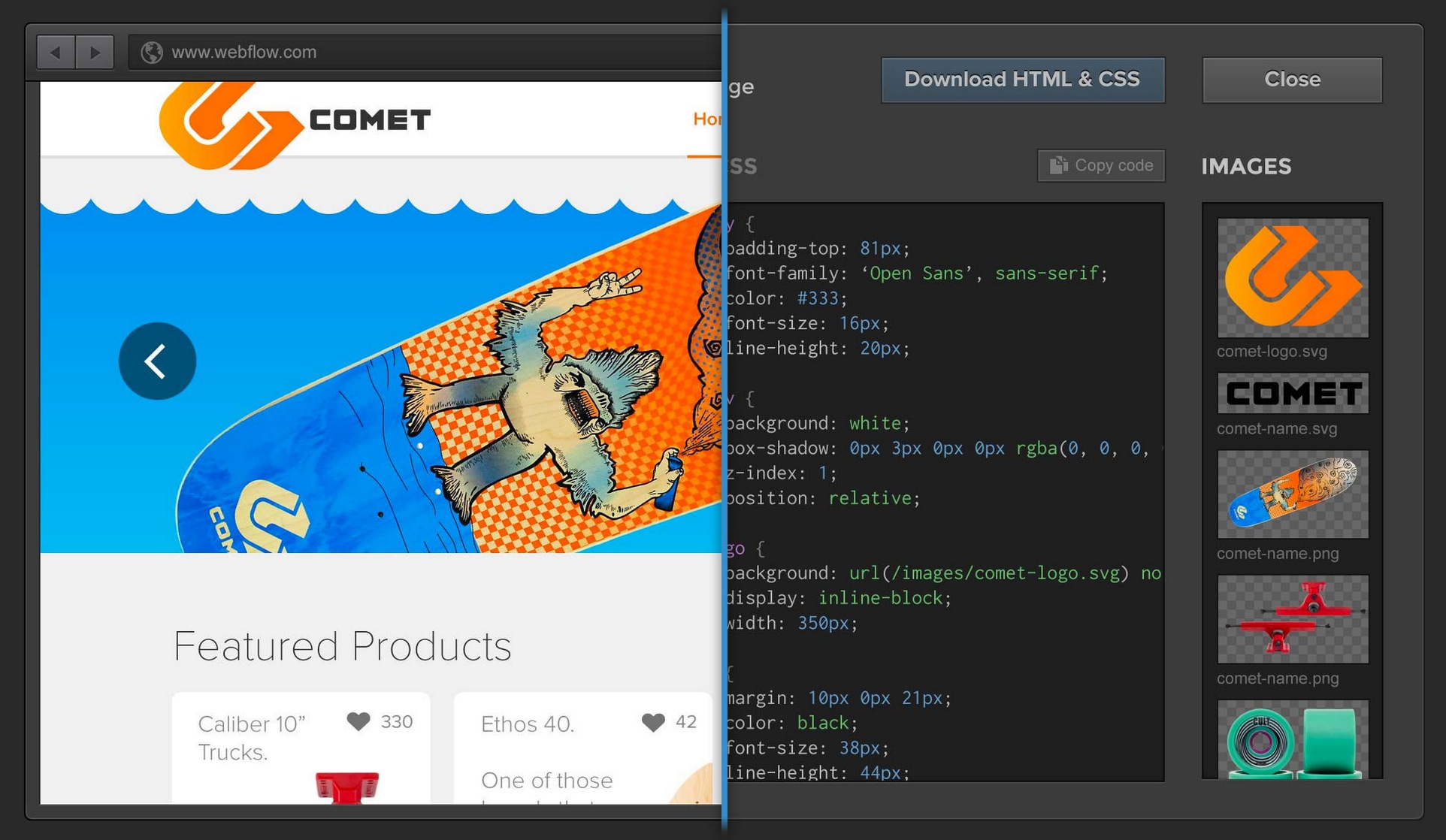 Interfacelift
Link: http://interfacelift.com/wallpaper/downloads/date/any/
This one has one of the most beautiful wallpaper collections that we have seen. They also offer wallpapers for other devices but they give users an easy way of identifying their device and the size of wallpaper for the device.
Zedge
Link: http://www.zedge.net/
This site offers a huge selection of wallpapers that users can easily access. It can also be used to create custom made wallpapers using a set of backgrounds, colors, and texts.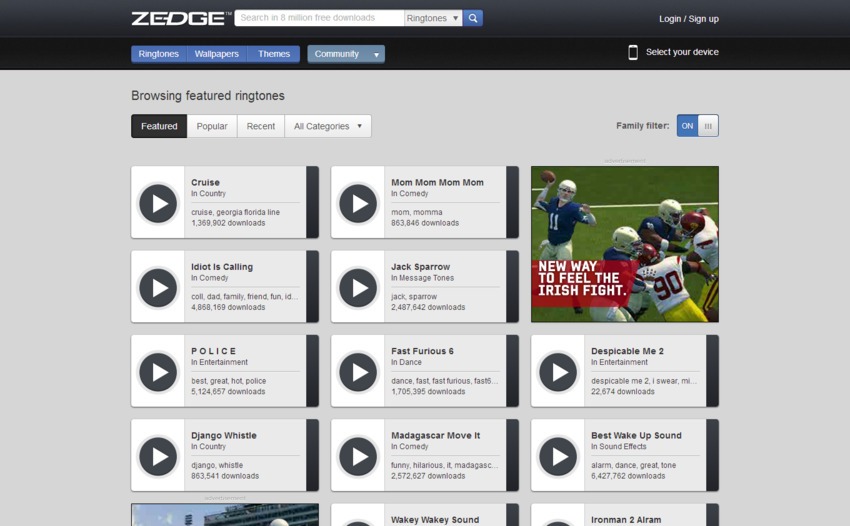 Mobile9
Link: http://www.mobile9.com/
This one is a neat collection of wallpapers that are well arranged to allow users to easily find what they are looking for. The site also has a wide range of wallpapers to choose from. Creating an account allows you to easily download the wallpapers.
Cell Mind
Link: http://www.cellmind.com/
This one offers a wide range of wallpapers to choose from as well as themes and ringtones. The site is very neat and well organized making it easy for you to access the wallpapers you want. HTC users will however be disappointed because HTC devices are not listed on the site.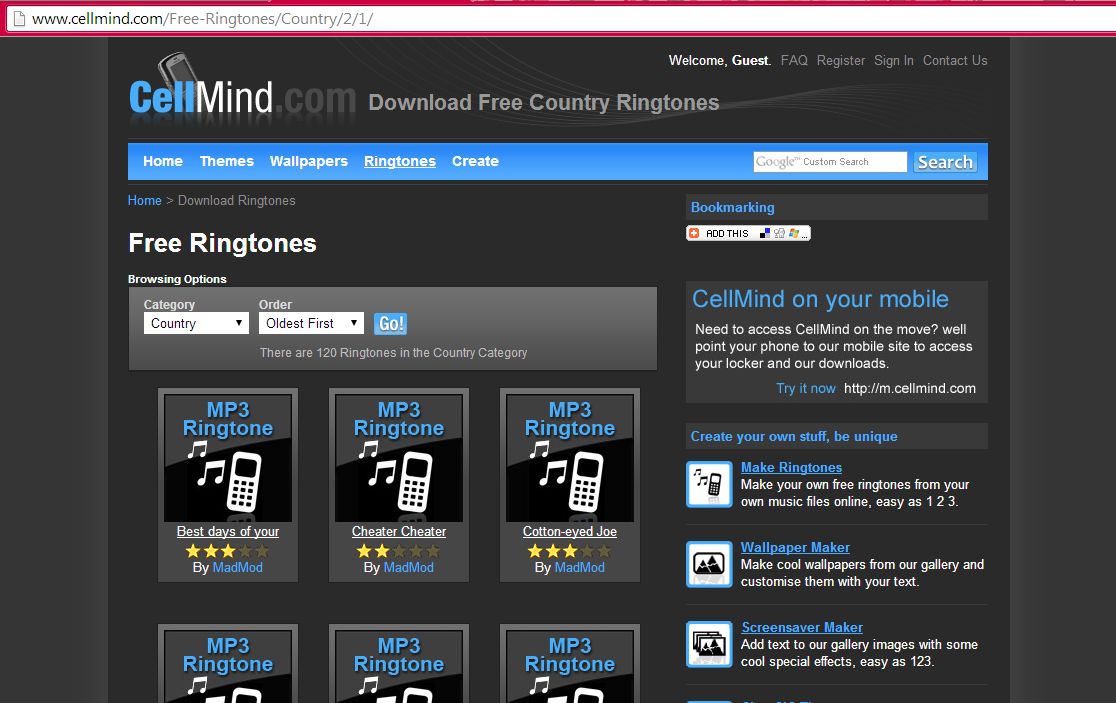 DeviantArt
Link: http://browse.deviantart.com/
This site provides users with artwork that can fit an android device. Searching is not very hard because the wallpapers are very well arranged. This one boasts incredible wallpapers with great color and design.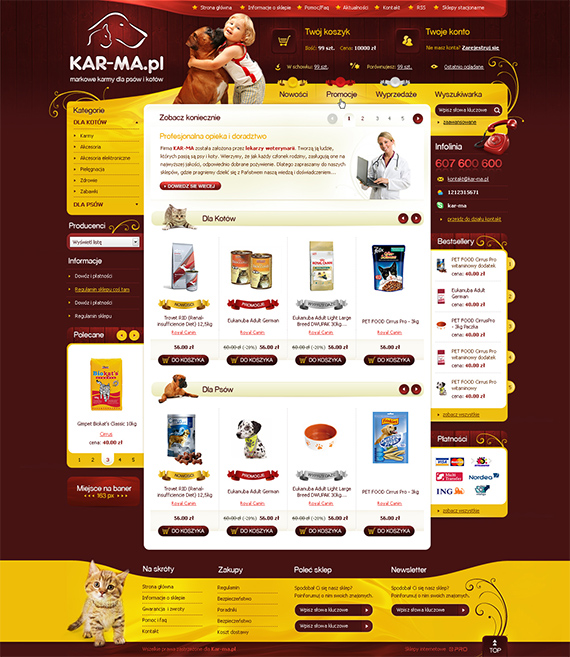 Digital Blasphemy
Link: http://www.digitalblasphemy.com/mobile/
This is a site that is famous for 3D wallpapers. Not all of them are free, you need to subscribe to get some of the wallpapers. The free ones are however very easy to gain access to and a well-arranged according to category.
Live Wallpapers
Link: http://www.livewallpapers.org/
This is a great resource for free live wallpapers. There is a great collection of wallpapers to choose from although not all of them are free. There are also a few static wallpapers in different categories to choose from.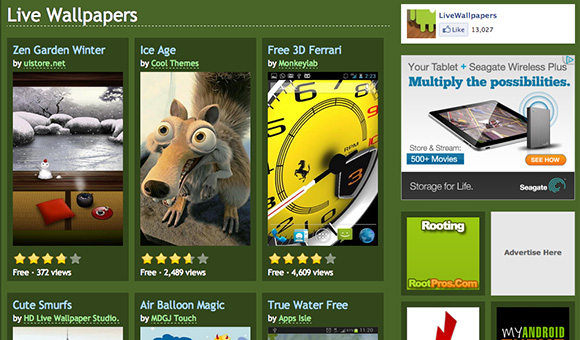 wallpapers wide
Link: http://wallpaperswide.com/android-desktop-wallpapers.html
This is a great resource for all wallpapers in different categories for Android users. There are so many to choose from since it is a fully dedicated wallpaper website. The wallpapers are easily accessible and completely free.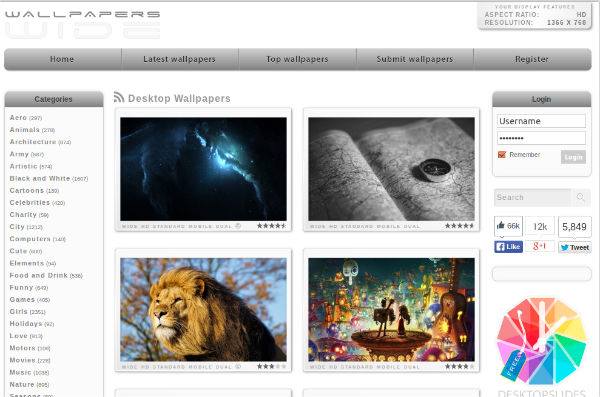 My Colour screen
Link: http://mycolorscreen.com/
Although it offers a wide range of wallpapers to choose from, this site also offers themes and ringtones. It is beautifully set-up with a lot of categories to choose from.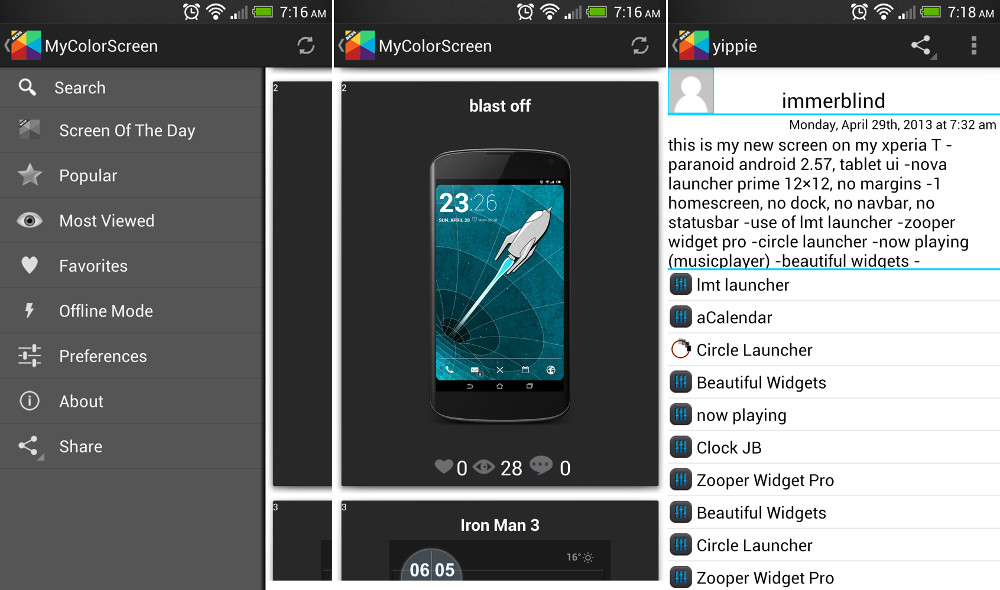 1-Mobile
Link: http://www.1mobile.com/
This is a free resource for not just wallpapers but apps and games. It is sort of like an app market that also offers free wallpapers. Because it is a market, some of the wallpapers on it are not free.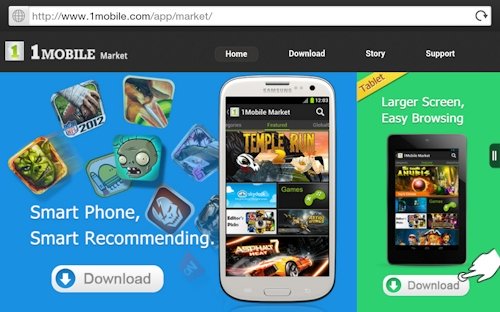 Android Freeware
Link: http://www.androidfreeware.net/
This is also another Android resource that is great for not only for wallpapers but also apps and games. Some of the wallpapers are not free but they are very well designed.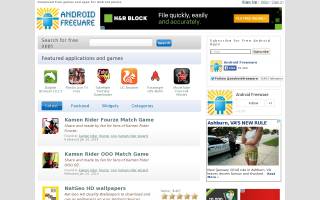 Wallpapers Home
Link: http://wallpapershome.com/
This is another great resource for free Android wallpapers. The problem is that there are also desktop and iOs wallpapers on this site and finding the one you want is not that easy. The images do look good though.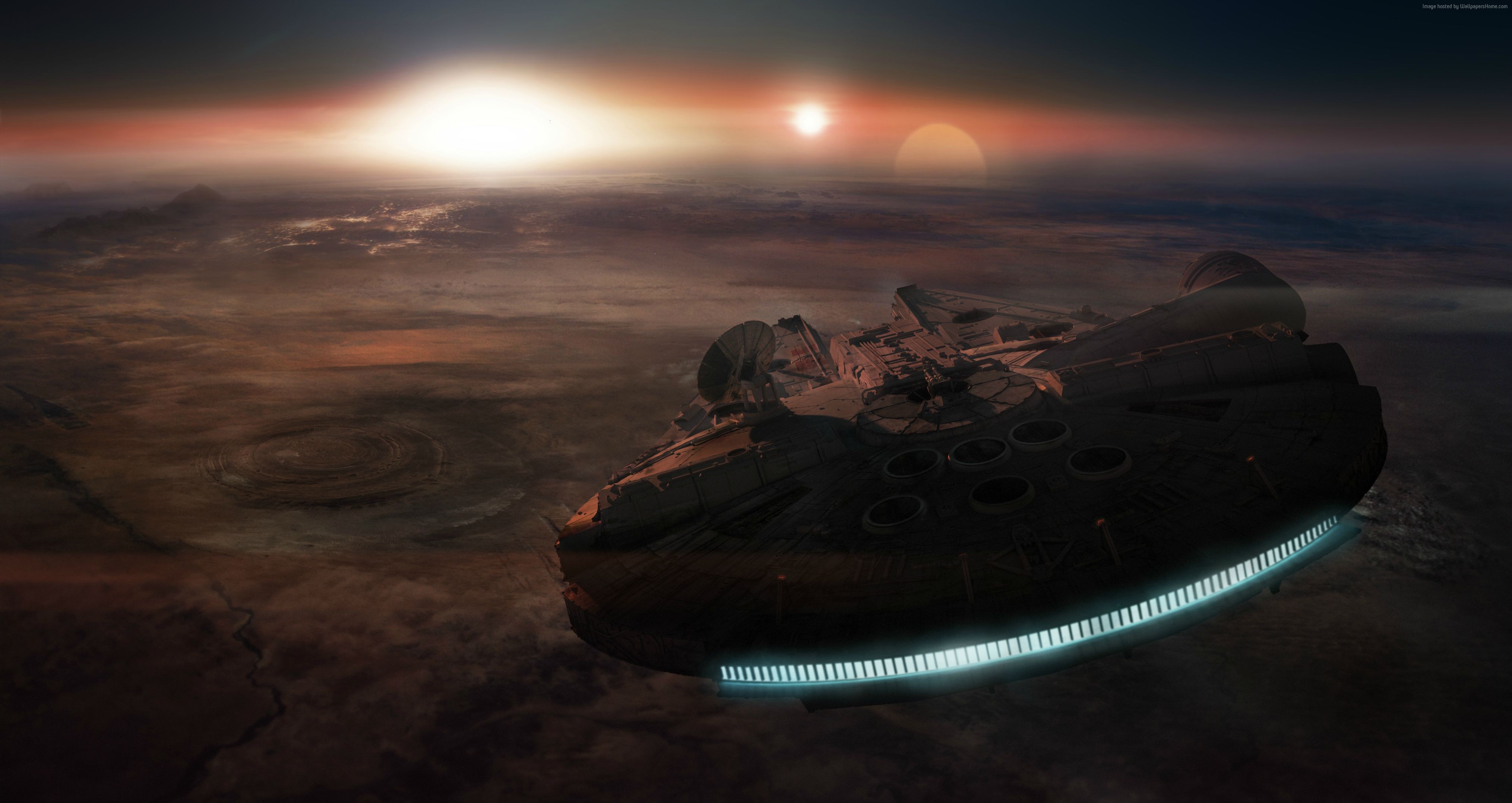 Download | WinWindows VersionDownload | MacMac Version
Other popular Articles From Wondershare
Sours: https://recoverit.wondershare.com/sites-free-download-wallpapers-for-android.html
Nyan Cat Android live wallpaper | Android Central
For Windows XP
Right-click on an empty area on the desktop, select "Properties" in the context menu, select the "Desktop" tab and select an image from the ones listed in the scroll window.
For Windows Vista or Windows 7
Right-click on the desktop, select "Personalization", click on "Desktop Background" and select the menu you want (the "Browse" buttons or select an image in the viewer). Click OK when done.
For windows 10
You can select "Personalization" in the context menu. The settings window will open. Settings> Personalization> Background.
In any case, you will find yourself in the same place. To select another image stored on your PC, select "Image" or click "Browse".
For Android
Tap and hold the home screen.
Tap the wallpapers icon on the bottom left of your screen.
Choose from the collections of wallpapers included with your phone, or from your photos.
Tap the wallpaper you want to use.
Adjust the positioning and size and then tap Set as wallpaper on the upper left corner of your screen.
Choose whether you want to set the wallpaper for your Home screen, Lock screen or both Home and lock screen.
For iOS
Launch the Settings app from your iPhone or iPad Home screen.
Tap on Wallpaper.
Tap on Choose a New Wallpaper. You can choose from Apple's stock imagery, or your own library.
Tap the type of wallpaper you would like to use
Select your new wallpaper to enter Preview mode.
Tap Set.
Wallpapers for IPhone
©2021 Wallpapers-House.com


Sours: https://wallpaper-house.com/wallpaper-id-186888.php
The Best Free Wallpaper For Android in 2021
Zedge
What We Like
Huge collection.

Can unlock paid content by watching an ad.
What We Don't Like
App is a bit cluttered.

Ads can be distracting.
Zedge is an app that offers free wallpaper and ringtones for smartphones. There's a free version of the app that's ad-supported and a paid version that's ad-free. The app has all sorts of categories, including anime, Star Wars, animals, designs, drawings, nature, and trending content.
If you turn location services on, you can even see content that's trending nearby. Premium images are available that you can either pay for or unlock by watching an ad. You can also upload images and other content and save your favorites.
Download Zedge
Backgrounds HD
What We Like
Supports creators.

Has a community vibe.
What We Don't Like
Some of the hashtags don't match the photos.

Doesn't have distinct categories.
Backgrounds HD app invites creators to submit photos and other images that you can use as wallpaper. The app has unique categories, including live watches (clocks embedded with moving pictures). You can also search by hashtags, such as #cafe or #phenomenon. Browsing Backgrounds HD is easy, and you can follow your favorite creators if you set up an account.
There are also galleries with themes like minimalism, Christmas and other holidays, and locations around the world like the Matterhorn.
Download Backgrounds HD
Kappboom - Cool Wallpapers & Background Wallpapers
What We Like
Lots of categories.

Offers live wallpapers of real places.
What We Don't Like
Could use more filters.

Not clear how popular and new categories differ.
Kappboom, also known as Cool Wallpapers, has a massive selection of art in categories like babies, cats, plants, vintage, and love. There are also 3D images you can use. Also, there are two broad categories: Popular and New. When you launch the app, you'll see everything in those categories, but you can select a sub-category to narrow down your options. You can save favorites too (no account required.)
Download Kappboom
Tapet
What We Like
Wallpaper you won't find anywhere else.

Lots of customization options.
What We Don't Like
Small learning curve.

Can't always get back to pattern you liked.
Tapet generates wallpaper based on your color and pattern preferences, and you can also set up the app so that it changes your background anywhere from weekly to every five minutes. You can align these intervals with your smartphone's clock too. The app also has an option to pull photos from your device when cycling through patterns. There are a ton of settings, including effects like overlay, vignette, blur, brightness, saturation, and textures.
Download Tapet
Muzei Live Wallpaper
What We Like
Daily cycling of famous artwork.

Preview option available.
What We Don't Like
Interface is a bit confusing.

Very few settings.
Muzei has a vast collection of artwork that it cycles through daily. You can set the artwork of the day as wallpaper for your home screen or lock screen, and it will update every day. It also includes a watch face for Wear (formerly Android Wear), so you can match up your smartwatch with your phone.
The app has settings for blur, dim, and grey. You can use sliders to increase or decrease each effect. From your home screen, you can double-tap to bring it into focus temporarily.
Download Muzei
Google Photos and Other Gallery Apps
What We Like
Syncs with your camera.

Editing options available.
What We Don't Like
Unedited photos can look weird as a background.
Your smartphone has a camera, so why not use your photos to decorate your screen? Just long-press on your Android screen, tap Wallpapers > My photos. Next, choose your source: Google Photos, Gallery, or any app on your phone that can save images, including many on this list. Be sure to use a high-quality image that isn't unintentionally blurry or blown out.
Download Google Photos
Thanks for letting us know!
Sours: https://www.lifewire.com/free-wallpaper-for-android-3577141
How to change your Android wallpaper.
Thing she had time to say in her defense, since I was already there and threw the girl on my shoulder at a stroke. Nearby Eleventh grade is the most wonderful time at school, when cute girlish bodies are almost completely formed, and numerous guys contemplate their charms, covered with. Elastic silks, six days a week - from different angles and at different times of the day.
In addition, studies and exams do not bother everyone, you can do more interesting things. The most advanced part of the school population is immersed in love affairs, because puberty makes itself felt every hour, and most girls think.
Wallpaper android central
I swam between them, I felt his smooth body. Uhhhh, he made me flare up. The dolphin, powerfully waving its tail, lifting the body out of the water, swam under the podomnaya.
3D Image Live Wallpaper
Gave me a drink. Then Rita washed up. Coming out of the bath, she ran into Victor.
You will also like:
A white blouse with a high collar, a short and very narrow skirt, thin, flesh-colored stockings and narrow black high-heeled boots. Her legs were tied with a white nylon cord contrasting on black suede, and her hands were handcuffed behind her back. She was not wearing underwear, so her hardened nipples crowned the bumps protruding from under the longitudinal folds of her blouse.
The girl's mouth, sealed with silver tape, was filled with sperm, which continued to flow from the condom I put in there.
318
319
320
321
322