3 Exoskeleton Companies Go Public
First came Ekso Bionics with an alternative public offering that netted $30.3 million; then Cyberdyne let its stock be listed on the Tokyo Stock Exchange; and last week the WSJ reported that ReWalk Robotics had filed an IPO and planned to raise $57.5 million.
A recent Wintergreen research report said that the rehabilitation robot market will grow from $43.3 million to $1.8 billion by 2020. The report covers products such as rehab/therapy robots, active prostheses, exoskeletons and wearable robotics. It also describes patient needs for all types of injuries, disabilities and therapies and recaps dozens of companies involved in the industry, particularly AlterG, InMotion, Ekso Bionics, Myomo, Cyberdyne, ReWalk Robotics and Hocoma. Now, three of those companies have gone public.
Rewalk Robotics (previously named Argo Medical Technologies), an Israeli start-up, received FDA approval in June for their exoskeleton to aid movement for people with lower body paralysis and last week the WSJ reported that the company plans to raise up to $57.5 million from an IPO. It has partnered with Yaskawa and others involved in the distribution of rehabilitation devices. The company is now headquartered in Marlborough, MA and the stock will appear on the NASDAQ Exchange.
Cyberdyne, a spin-off from the University of Tsukuba, has developed a complete line of exoskeleton products (HAL) for brain and mobility disabilities as well as non-medical purposes such as eldercare and worker assistance devices. On March 26, 2014, Cyberdyne let its stock be listed on the Tokyo Stock Exchange CEO Yoshiyuki Sankai will retain the majority voting rights "in order to prevent the company's technology from ever being used for military purposes." Cyberdyne is offering a lower-limb version of their HAL device in Europe after receiving CE Marking approval. FDA approval is pending. Cyberdyne also has a line of industrial grade autonomous floor cleaning robots.
Ekso Bionics Holdings did an alternative public offering in January, 2014 and changed its name once again – from Berkeley Bionics to Ekso Bionics to Ekso Bionics Holdings. The company has licensed a military version of its exoskeleton to Lockheed Martin and also has set up a division to further intellectual property through contracts and research grants. Their Ekso exoskeleton is available through collaborative rehab centers all over the world.
Sours: https://www.therobotreport.com/3-exoskeleton-companies-go-public/
There are currently a dozen exoskeleton companies that are publicly traded.  They are:
Activelink/Panasonic
Bionik Laboratories
Cyberdyne
Ekso Bionics
Honda
Hyundai
Lockheed Martin
Parker Hannifin
Rewalk Robotics
Samsung
Toyota
REX Bionics
For a quick investment centered overview of each, see Nanalyze: 9 Robotic Exoskeleton Stocks For Investors to Try On.  Out of twelve, only five of them are dedicated exoskeleton companies.  For the remainder, their exoskeleton divisions are tiny compared to the overall business.  We can safely assume the exoskeleton research has had little visible impact on the stock of the larger companies.  The smaller, dedicated for wearable exoskeletons companies are:
Bionik Laboratories
Cyberdyne
Ekso Bionics
Rewalk Robotics
REX Bionics
The five publicly traded dedicated exoskeleton companies represent less than 10% of all exoskeleton companies that either have or are close to having a product on the market (see List of exoskeleton companies, businesses and startups).  Ten percent is a good sample size to use to measure the pulse of the exoskeleton industry.
As of the first third of 2017, all of the dedicated exoskeleton companies are trading below their all-time highs.  There appears to be an overall negative trend.
2017 has not been kind so far

What can we learn?
First, failing competition in an emerging market is not good.  ReWalk, Cyberdyne, Bionik Labs, REX Bionics, etc… are competitors to each other.  This is true in the sense that they are fighting for a market footprint and to prove that their approach is the best. Do we need variable assistance with cloud connectivity, FES integration, bioelectrical signal control, or just a lower weight device without a large backpack?  But these companies are also the face of the industry.  It now seems clear that investors, regulators, and insurers see these differences as minor.   They are all gait rehabilitation exoskeletons.  If one of these companies does poorly, people are not investing in another exoskeleton company.  They will instead pull out of this industry altogether.  If you tell people you are making toasters, but all of your competitors that are making toasters are in the dumps, then maybe now is not the time to be making toasters?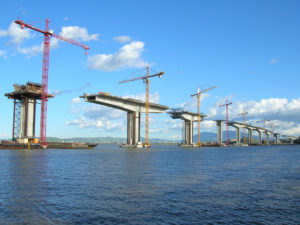 Second, with the market being so hot, investors are seeing opportunities elsewhere and do not want to play the long game.  Selling exoskeletons in massive quantities is not like selling a toaster.  For a toaster you will need: invention, patents (to protect your invention), engineering optimization, 3rd party safety validation, distributors and interested buyers. For exoskeletons there is an added hurdle: FDA regulations, 3rd party testing that looks at the human-machine interactions, understanding what is an acceptable risk (did you know that hundreds of people die from toaster fires each year), insurance coverage (both liability and unit subsidy), clear ROI strategy and best use practices.  There are just more dots that have to be connected before the exoskeleton companies can start selling units in large quantities.  This is like building a bridge that connects the manufacturers to the consumers.  Until all of the sections are complete, traffic will not flow.
Third, miscommunication is still a problem for the industry.  For example, the launch of the Ekso Pulse cloud software did not get media coverage, while Yahoo lists Ekso Bionics as missing expectation targets when the chart right next to the article headline shows the company exceeding estimates.  Especially in the time of Trump, people want some stability and the exoskeleton industry is still very confusing for initiates.
What is the Solution?
While exoskeleton companies are competitors with each other, they are also running into some of the same problems.  It is becoming more apparent that developer can benefit if they start pulling their resources together on issues such as: nomenclature, standards, consistent 3rd party testing, uniform reporting, lobbying for insurance coverage, clarification of capabilities and limitations, etc…
The soon to be held WearRAcon17 is the only wearable robotics conference with a focus on the business side of the industry.  The speakers list alone features CEOs and representatives from twenty of the leading organizations in the field.  The conference will take place this April 2017 and will be an unique opportunity for industry leaders from all over the world to come together and discuss how to make business more accessible to investors, regulators and customers alike.
TagsMarket Report
Sours: https://exoskeletonreport.com/2017/03/publicly-traded-exoskeleton-companies-stock-tells-us-exoskeleton-industry/
Remember the 2014 Tom Cruise film Edge of Tomorrow?
Source: Shutterstock
Great flick. If you haven't seen it and are into science fiction movies, I highly recommend giving it a watch.
In any event, the movie centers around Cruise playing a solider who uses a supercharged, futuristic military exoskeleton to help fight off an invading alien army.
InvestorPlace - Stock Market News, Stock Advice & Trading Tips
The exoskeleton suit is super cool. It has super strength, super speed, super endurance… it's basically a superhuman suit that turns Tom Cruise into Clark Kent.
OK… but why am I telling you all of this?
Because some of the best investment opportunities in the market emerge when science fiction turns into reality.
See: Self-driving cars. For decades, autonomous vehicles (AVs) were the stuff of science fiction lore. Now, thanks to rapid improvements in sensor technology and falling sensor manufacturing costs, they're on the cusp of turning into a reality. Companies helping bring AVs to life — like leading LiDAR maker Luminar Technologies (NASDAQ:LAZR) — have been big winners on Wall Street.
Or, see: genomic editing. The idea of editing genes is not new. But it was forever implausible. Until 2012, when the invention of CRISPR-Cas9 systems made gene editing possible at scale. Since then, the genomic editing space has been on fire, and many of the world's leading gene editors — like Editas Medicine (NASDAQ:EDIT) — have been some of the biggest winners on Wall Street.
You could also point to the space tourism space and Virgin Galactic (NYSE:SPCE), or the virtual reality space and Roblox (NYSE:RBLX) or the electric vehicle space and Tesla (NASDAQ:TSLA).
The list goes on and on. The overarching theme is clear.
Today, for the first time ever, many science fiction concepts are turning into disruptive realities, and creating enormous investment opportunities.
One such science fiction concept is the exoskeleton suit from Edge of Tomorrow.
To be clear, we aren't on the cusp of making superhuman exoskeleton suits to combat an advanced alien army. That's not happening anytime soon… if ever.
But… we are on the cusp of creating a new generation of advanced bionic exoskeletons with a wide range of important medical and industrial applications. Think exoskeletons that can help disabled persons with severe spinal injury walk again, or exoskeletons that can give manual laborers more strength and endurance while on the job.
These exoskeleton suits — much like self-driving tech, or gene editing, or spaceships — are not new. But — as is also the case with self-driving, gene editing and spaceships — the stars are all aligning to turn the promising idea of exoskeleton suits into a widespread disruptive reality soon.
Which stars am I talking about exactly?
In short, all the major hurdles which have stunted exoskeleton adoption are being removed.
For starters, one of the major hurdles to adoption of exoskeleton suits in the medical community has been insurance coverage.
Exoskeleton suits are very, very expensive. Most folks can't afford them. So, in order to buy one, they need help from insurance companies. Insurance companies have thus far failed to provide that help because there has been a dearth of data to prove that exoskeleton suits save on medical costs in the long run (they are relatively new machines, and there aren't many in circulation).
That's all changing right now.
Exoskeleton suit makers have collected tons of pre-injury and post-exoskeleton data from their machines in use over the past 10 years. All of this data is starting to paint a verifiable picture that, indeed, exoskeleton suits result in lifetime medical cost savings.
The result? Insurance companies are starting to provide coverage for exoskeleton suits.
The first domino is falling in Germany, where multiple private and public health insurers expanded coverage to include exoskeleton suits in 2020. The U.S. is following closely behind, as last year, some exoskeleton suits were issued HCPCS codes — or standardized codes which help facilitate the processing of health insurance claims by Medicare and other third-party insurance providers in the U.S. (and are a prerequisite for coverage).
In other words, the insurance community is finally warming up to exoskeleton suits, which sets the stage for a decade of hypergrowth adoption ahead for medical exoskeleton suits.
Meanwhile, in the industrial world, exoskeleton adoption has been stunted by the bulkiness of the suits and huge upfront costs.
But the latest generation of exoskeleton suits wear more like vests with attachments than full-on suits, while many exoskeleton makers are pivoting into a subscription business model which removes large upfront costs.
To that end, industrial uptake of exoskeleton suits should similarly soar over the next several years thanks to more viable suits and falling costs.
Big picture: After a decade of sluggish growth, the industrial and medical exoskeleton markets are about to sprint into hypergrowth mode.
Which stocks should you buy to play this emerging megatrend?
Two are on my radar.
For the medical angle, ReWalk Robotics (NASDAQ:RWLK) is the best play. This company is the leader in medical exoskeletons, and has been leading the charge in winning insurance coverage contracts in Germany.
On the industrial side, Ekso Bionics (NASDAQ:EKSO) is the top play. Its latest industrial suit, the EVO, represents the most compact, most efficient and most viable industrial exoskeleton suit in the market today. Plus, the company is leaning heavily into deploying a subscription pricing model for its suits.
Both ReWalk and Ekso have been through tough times over the past few years. But their fortunes are changing. And, over the next few years, I wouldn't be surprised to see both stocks turn into multi-baggers.
On the date of publication, Luke Lango did not have (either directly or indirectly) any positions in the securities mentioned in this article.
More From InvestorPlace
The post The Top 2 Stocks to Buy to Play the Emerging Exoskeleton Megatrend appeared first on InvestorPlace.
Sours: https://www.yahoo.com/now/top-2-stocks-buy-play-213002772.html
Why you are not wearing an exoskeleton right now
Exoskeletons are wearable devices that work in tandem with the user and act as amplifiers that augment, reinforce, and restore human performance. The growing demand for assistive technology, especially in the healthcare sector for orthopedic rehabilitation, increasing prevalence of strokes, and growing investment of the defense sector in exoskeleton are promoting the growth of this market.
The global exoskeleton market is expected to grow at a CAGR of 48.4% from 2019 to reach $11.4 billion by 2027.
Here are the top 10 companies operating in exoskeleton market–
Lockheed Martin Corporation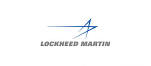 Lockheed Martin is a global aerospace, defense, security, and advanced technology company. The company serves both U.S. and international customers with products and services that have defense, civil and commercial applications, with their principal customers being agencies of the U.S. Government. The company operates in the four business segments, namely, Aeronautics, MFC, RMS, and Space. The Aeronautics segment claims a major share with 40% of the total company's revenue and is engaged in the research, design, development, manufacture, integration, sustainment, support, and upgrade of advanced military aircraft.
With its subsidiaries and strong distribution network, the company has its presence across the US. Some of the subsidiaries of Lockheed include Sikorsky Aircraft, Skunk Works, United Launch Alliance, and Lockheed Martin Rotary & Mission Systems, Inc.
ReWalk Robotics Ltd.
Rewalk Robotics is an innovative medical device company that designs, develops, and commercializes robotic exoskeletons, which allows individuals with mobility impairments or other medical conditions the ability to stand and walk once again. The company develops and commercializes ReWalk, an exoskeleton designed for individuals with paraplegia. Additionally, the company is developing and intends to commercialize a lightweight soft exo-suit, designed to support mobility and/or therapy for individuals suffering from other lower limb disabilities such as stroke, multiple sclerosis, cerebral palsy, and Parkinson's disease.
With its subsidiaries and strong distribution network, the company has its presence across the US, Europe, Asia-Pacific, Latin America, and Africa. Some of the subsidiaries of Rewalk include ReWalk Robotics Inc. and ReWalk Robotics GMBH.
Ekso Bionics Holdings, Inc.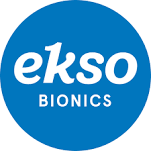 Ekso Bionics is a company that designs, develops, and sells exoskeleton technology that currently has applications in the healthcare and industrial markets. The company develops and manufactures powered-exoskeletons that can be strapped on as wearable robots to enhance the strength, mobility, and endurance of soldiers and paraplegics. These robots have a variety of applications in the medical, military, industrial, and consumer markets. It enables individuals with any amount of lower extremity weakness, including those who are paralyzed, to stand up and walk. The company operates in the three business segments, namely, EksoHealth, EksoWorks, and others. The EksoHealth segment designs, engineers, manufactures, and sells exoskeletons for applications in the medical markets. In addition, the EksoWorks segment designs, engineers, manufactures, and sells exoskeleton devices to allow able-bodied users to perform heavy duty work for extended periods.
With its subsidiaries and strong distribution network, the company has its presence across the US and the Rest of the World. Some of the subsidiaries of Ekso Bionics include Equipois, Inc. and Ekso Bionics, Inc.
Parker Hannifin Corporation

Parker Hannifin is a leading manufacturer of motion and control technologies and systems, providing precision-engineered solutions for a wide variety of mobile, industrial, and aerospace markets. The company operates in two business segments, namely, Diversified Industrial and Aerospace Systems. The principal products of the company's Aerospace Systems segment are used in the commercial and military airframe and engine programs.
With its subsidiaries and strong distribution network, the company has its presence across North America and RoW. Some of the subsidiaries of Parker Hannifin include Lord Corporation, Clarcor, Domnick Hunter, and Parker.
Hyundai Motor Company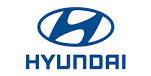 Hyundai Motor manufactures, sells, and exports passenger cars, trucks, and commercial vehicles. The company also sells various auto parts and operates auto repair service centers throughout South Korea. In addition, the company develops its Vest Exoskeleton (VEX), a wearable robot created to assist industrial workers who spend long hours working in overhead environments. The company operates in three business segments, namely, Vehicle, Finance, and Others.
With its subsidiaries and strong distribution network, the company has its presence across South Korea, North America, Asia, Europe, and RoW. Some of the subsidiaries of Hyundai Motor include Kia Motors, Hyundai Card, Hyundai Capital, and Hyundai Assan Otomotiv.
Meticulous Research in its latest publication on global Exoskeleton Market has predicted the growth of 48.4% during the forecast year 2019-2027.
Honda Motor Co. Ltd.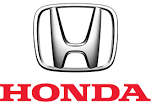 Honda Motoris a manufacturer of automobiles, motorcycles, and power equipment. The company operates in two business segments, namely, Motorcycle Business and Power Product & Other Businesses. Honda's exoskeleton business comes under the Power Product & Other Businesses segment.
With its subsidiaries and strong distribution network, the company has its presence across North America, Japan, Europe, Asia, and other regions. Some of the subsidiaries of Honda Motor include Acura, Honda Motorcycle Thailand, Honda Access, and Honda R&D.
suitX Inc.
Founded in 2012 and headquartered in California, U.S., suitX develops robotic exoskeletons for the medical and industrial industries. The company developed Phoenix, the world's lightest and most advanced medical exoskeleton designed to help people with mobility disorders. Its other product—MAX (Modular Agile Exoskeleton) increases productivity while decreasing the risk of injury by reducing muscle strain on employees working in an industrial setting. The third-generation shoulderX exoskeleton proves suitX's ability in the rapid development of innovative exoskeleton technologies.
Bionik Laboratories Corporation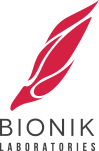 Bionik Laboratories is a medical device and robotics company. The company is focused on providing rehabilitation solutions and developing transformation technologies and solutions to individuals with neurological disorders, specializing in the designing, developing, and commercializing of physical rehabilitation technologies, prosthetics, and assisted robotic products. It has over three products on the market and approximately three products in various stages of development. The InMotion Systems include the InMotion ARM, InMotion HAND, InMotion Wrist, and InMotion ANKLE are designed to provide patent-adaptive therapy in a manner that has been clinically verified to manage neuro-recovery. The company is also engaged in developing a lower-body exoskeleton, ARKE, which designs to allow paraplegics, as well as other wheelchair users, the ability to rehabilitate through walking.
Myomo, Inc.

Myomo is a wearable medical robotics company that offers mobility for those suffering from neuromuscular disorders and upper limb paralysis. The company operates as a medical robotics company. Myomodevelops and markets arm braces to restore function in the paralyzed and weakened arms and hands of individuals that have suffered a stroke, spinal cord, and nerve injury.
Otto Bock HealthCare GmbH

Otto BockHealthCare manufactures orthotic, prosthetic, and rehabilitation solutions for people with physical disabilities. The company provides artificial limbs and bracing components. The company's product portfolio includes C-Leg, a computerized knee that adaptively varies its passive resistance to suit the patient's different walking gaits, and the Michelangelo Hand, a fully articulated robotic hand prosthesis.
The company has its network of distribution and service companies in more than 50 countries. Some of the subsidiaries of Otto Bock include Freedom Innovations, LLC, Otto Bock HealthCare LLP, Otto Bock Benelux B.V., and BionX Medical Technologies, Inc.
Popular Mentions: Techni. S.L. (Spain), GOGOA Mobility Robots SL (Spain), Wearable Robotics SRL (Italy), DIH Technologies Corporation (Switzerland), Cyberdyne, Inc. (Japan), Rex Bionics Plc (U.K), and B-Temia Inc. (U.S.)
Authoritative Research on the Exoskeleton Market – Global Opportunity Analysis and Industry Forecast (2019-2027)
Need more information? Meticulous Research®'s new report covers each of these companies in much more detail, providing analysis on the following:
Recent financial performance
Key products
Significant company strategies
Partnerships and acquisitions
The Comprehensive report provides global market size estimates, market share analysis, revenue numbers, and coverage of key issues and trends.
Please download report pages and learn more:
Sours: https://meticulousblog.org/top-10-companies-in-exoskeletons-market/
Stock exoskeleton
All is ready. We wait. - Zhenya's voice sounded joyfully in the receiver, - Only beer from you.
ReWalk exoskeleton therapy at Helen Hayes Hospital
Calling Ivan, she ordered plane tickets and returned home. Quickly collecting everything she needed for a couple of days, the woman called a taxi and left for the airport. The husband hugged Nina from. Behind, and began to slide his hands over her body. Passing his palms over her forms, he was surprised that he was very lucky to meet such a woman in his life.
You will also be interested:
A young slender girl approached us and found out what we would order. Since a delicious dinner was waiting for me at home. We decided to have a glass of wine. So I ordered a bottle of semi-dry white wine for my appetite. While I was ordering, your hand slipped under the table and unbuttoned your fly.
2710
2711
2712
2713
2714