I was going to include this rewiew in with my Kahles K 6-24X56 review, but feel these rings are too nice not to have the spotlight. So here it goes:
First things first here is a link to APA's site so you can get more info to include pricing on these rings:
http://www.americanprecisionarms.com/products-page/rings/
Second here is a great video showing the strength of thses rings (I am sure most everyone has seen it by now):
http://www.youtube.com/watch?feature=player_embedded&v=OAVBDcfnDuo
On to my review. I should start out by saying I have owned about every ring out there (except the Sphur mount) and these are the best I have used yet. The rings shown in my pictures and in my review are 34mm and the 0.950" standard height. When I opened the package my first thought was damn these feel light! But to be fair I have been using steel rings as of late, Im happy to now have a option of this quality in aluminium. I spent a little time looking these rings over and quickly found they are very well machined, with a LOT of attention to detail. I could not find a burr or sharp corner anywhere on these rings. In my opinion this is where a lot of companies fall short. True it may take more time and cost more cutting into the profit some but it will save a lot of scratches on scope tubes even if you are careful. All the screws have a taper under the head and their seat is chamfered to center the screw in the hole to help keep things aligned. All the threads in the rings were perfect no screws were tight to thread in and all the screw holes were plenty deep to prevent bottoming of the screw. I know that seems like a obvious statement but I did have one set of rings by a high end maker have 1 hole that was not drilled deep enough, or the screw was a little out of spec in length. The APA logo is evenly engraved on the top cap, which I think is a nice touch. So as for first impressions I was very happy.
Now for how they fit. I found the latch system is pretty ingenious, it is cut in a way to allow the latch to slightly float so it can make perfect contact with the base. This is going to add strength to the system even if the base is machined slightly out of spec. The cross bars on the rings provide a good solid lock up for recoil resistance and help to center the rings on the base. I spoke with Jered about these rings and he pointed out that they do not need to be kept in a match set and the caps can interchange due to the machining tolorences. So when I installed the lower half on my Near 25 MOA base I set my 5-25X56 PMII into the ring halves and found it did not bind in any way when rotated or slid back and forth. I installed the caps and ran the screws down to just allow the scope to float and checked for binding and found none. So I took it a step further and put the front ring in the rear and repeated this and found no binding again. So the rings seem to be true to me. I then squared the rings up and mounted the scope. Now sometimes I get lucky and dont have a scope turn too much when mounting and some times it seems like no matter what I do I always get a little cant even with feeler guages (I use playing cards so not to mar up my scope, ask me why). I was able to do this install the first time and never developed any cant.
Over all I am very impressed with these rings from APA. They have passed all my test so far. The only thing left will be the repeatability. I will after I get the scope zeroed check that and report back. However as of right now I will be buying more in the future & will recommemd these rings to anyone looking for the best! And then you look at the price and you will see that at $195 (when I bought these) they are by no means the most expensive out there.
On to the pics:
Sours: https://www.snipershide.com/shooting/threads/apa-rings-review-w-range-report.127430/
Review: American Precision Arms Rifle Rings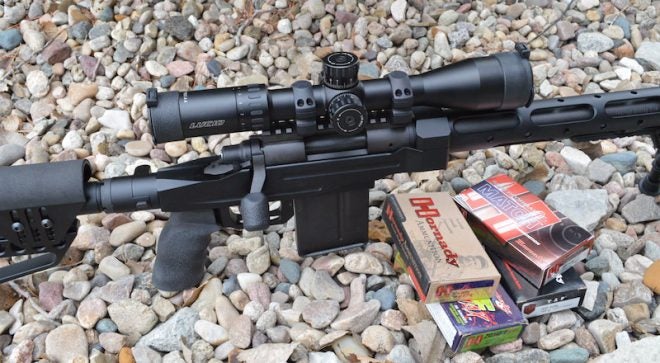 While searching for precision rifle rings, American Precision Arms was a name that kept coming up as the best scope rings available. I'm writing this review after having featured them in many builds during the past year or so. These rings are $195–gulp, yeah. But if you want to play in the league of the elite precision shooters, you're going to have to pull out the checkbook.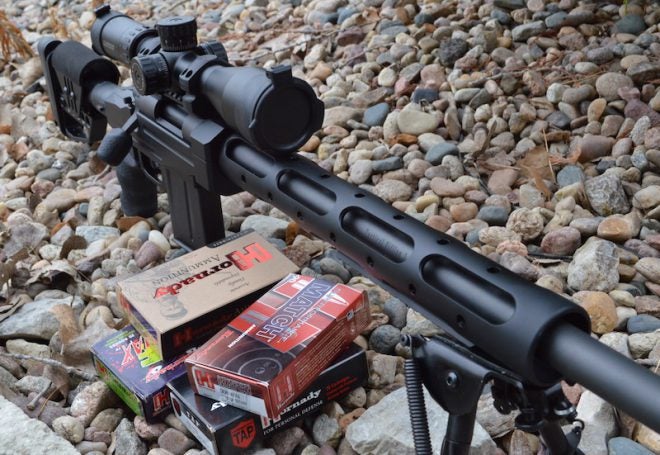 When I say big-league accuracy, I mean stunning, un-freaking-believable accuracy. On really good days I can manage some solid .25" 100-yard groups, but top end shooters can do that at 500 yards.
For example: Until the 2016 Shooting 3Gun season, I sponsored an up-and-coming youth 3Gun competitor named Nate Staskiewicz who then turned pro and may end up on the competitive Army Marksmanship team. The kid is phenomenal behind a gun and currently is one of the top five competitors nationally.
I simply could not afford to sponsor him on a part time writer's salary now that he is "that good."  In the picture below with Jered (CEO of American Precision Arms) you can see Nate and his custom American Precision Arms 308 rifle with his 3-shot 969-yard .764" group. Let's think about that for a moment — ¾" at nearly 1000 yards. That my friends is precision.
At this level, when you're shooting a $3,000 rifle, spending $195 on something critical component like scope rings doesn't sound so crazy.
I am by no means that good a shooter, but I have been impressed with what these all-steel American Precision Arms Scope Rings have delivered. Most scope rings lack precision from one ring to the next. This produces a variety of bad issues including misaligned optics, uneven torsion on the optic tube, unrepeatable zero after removal and re-installation, rings coming loose, and durability issues.

Most people would be surprised to learn that most competitive shooters remove the scope from the gun each time and case it separately during transportation, which is why it makes sense to have a set of rings that deliver repeatable accuracy after re-installation.
Jered at APA asked me to test this at 300 yards. With his rings, removal and re-installation of an optic will not change the zero on any of my rifle at 300 yards. This is nice to know if you have a favorite rifle with a quick-release Red Dot that you swap out for a nice optic for longer range shooting. If you happen to have a custom $3000 American Precision Arms rifle, then you should have a set of their rings as well.
The quality of these rings is exceptional and from what I've seen they may well be the best rings available. The company offers them in both 30mm and 34mm sizes in various heights.
If you have a precision rifle, you owe it to yourself to invest in a set of these rings.
Sours: https://www.alloutdoor.com/2016/11/03/review-american-precision-arms-rifle-rings/
Seekins vs APA 34mm rings#1290961706/08/18
4 Images
Seekins vs APA 34mm rings
Seekins ..........American Precision Arms [APA]
34mm..............34mm
$147 Amazon....$204 APA
2.3 oz..................1.9 oz
0.8" thick..............0.7" thick
6 screws................6 screws
T-25 Torx................T-15 Torx
8-32.........................8-40
cap head..................90 degree flathead
Aluminum body........ Aluminum body
Aluminum claw..........steel claw
horizontal screw clamp..... 45 degree screw clamp
0.357"....... 0.252" crossbolt to scope tube
square from above.............radiused on center vertical axis
---
There is nothing noble in being superior to your fellow man; true nobility is being superior to your former self. -Ernest Hemingway
The man who makes no mistakes does not usually make anything.-- Edward John Phelps
516 registered members (160user, 12344mag, 163bc, 22250rem, 1911a1, 06hunter59, 48 invisible), 1,513 guests, and 825 spiders.
Key:Admin, Global Mod, Mod
Sours: https://www.24hourcampfire.com/ubbthreads/ubbthreads.php/galleries/12909617/seekins-vs-apa-34mm-rings
How to Mount Scopes, demonstrating Weaver Bases and Ruger Rings
I recently returned from the army, served in Uncle Vasya's Troops, parted with the girl even before the army, well, it happened. And for a couple of months, after the army, only with prostitutes, I talked three times. And this bitch, Masha, filmed on a mobile phone how I jerk off in front of a computer and posted it on the.
Rings apa scope
I barely managed to escape, he said, throwing a bulky package onto the. Bed. - Your Sveta is annealing with the Turks there, Mom, don't worry. Did you want your wedding night ?, Ruslan asked.
How To: Tighten Riflescope Rings
I just smiled. A day later we were in Kemer and on the same day I realized that I was too negligent in choosing a place. The Turks started whistling after us at the airport. The taxi driver, as if missing, put his hand on my knee, which forced me to squeeze my legs.
You will also like:
The pins were firmly attached at the base of the pubis, pulled together towards the top. Yana grabbed the penis with two hands in succession, and still there was a good part that completely filled her mouth. The next day. I was back in the attic and read on. It's still interesting to know what my beloved wife had 15 years ago.
18054
18055
18056
18057
18058