Robot Engineering Vol. 1 – Introduction to Mobile Robotics
This multimedia curriculum is an ideal tool to introduce robots into the middle or high school classroom. It provides teachers with an engaging program to teach STEM concepts utilizing the LEGO® MINDSTORMS NXT Robots. Students learn how to program basic robot behaviors using motors and rotation, sound, light, touch and ultrasonic sensors. Fifteen in-depth research lessons are based on real-world robots. Step-by-step videos teach students how to use the programming language, build robots, basic robot behavior, use of sensors, robot competition, etc.
More Information
Robot Engineering Vol. 2 – Guided Research
The second series in the Robotics Engineering line of products. Robotics Engineering Vol. 2 – Guided Research takes students through several STEM-based projects, and also goes through the entire engineering process using an Engineering design projects. Programming lessons are included that teach students about programming using the more advanced blocks in the NXT programming language.
More Information
Robot Science
Use LEGO® Robots to teach scientific principles around speed, heat, sound, and color. Students will design and develop robotic prototypes that will use powerful features built into the NXT to collect data and report it back in the form of graphs and tables. Students will use this data to form conclusions that cement their understanding of these important and technological concepts. The culminating engineering activity is a robot bridge inspection project.
More Information
NXT Video Trainer 2.0
The NXT Video Trainer 2.0 is a multimedia curriculum designed to teach behavior-based programming to students, teachers, and coaches alike, using the LEGO® MINDSTORMS Education NXT Software. In a classroom or workshop setting, it is also designed to act as the teacher's assistant, driving primary instruction with over 70 short videos, animations, and built-in Check Your Understanding questions that allow learners to work at their own pace, freeing up instructors to provide more strategic assistance. 

More Information
ROBOTC Curriculum of TETRIX and LEGO® MINDSTORMS
Teaching is a craft and every teacher does it differently. This curriculum is designed to teach "engineering process" and "programming". The Robotics Academy has developed this curriculum to help teachers to teach and students to learn those competencies. The Robotics Academy is committed to helping teachers use robotics to teach science, technology, engineering, and mathematics.
More Information
Sours: https://www.cmu.edu/roboticsacademy/lego/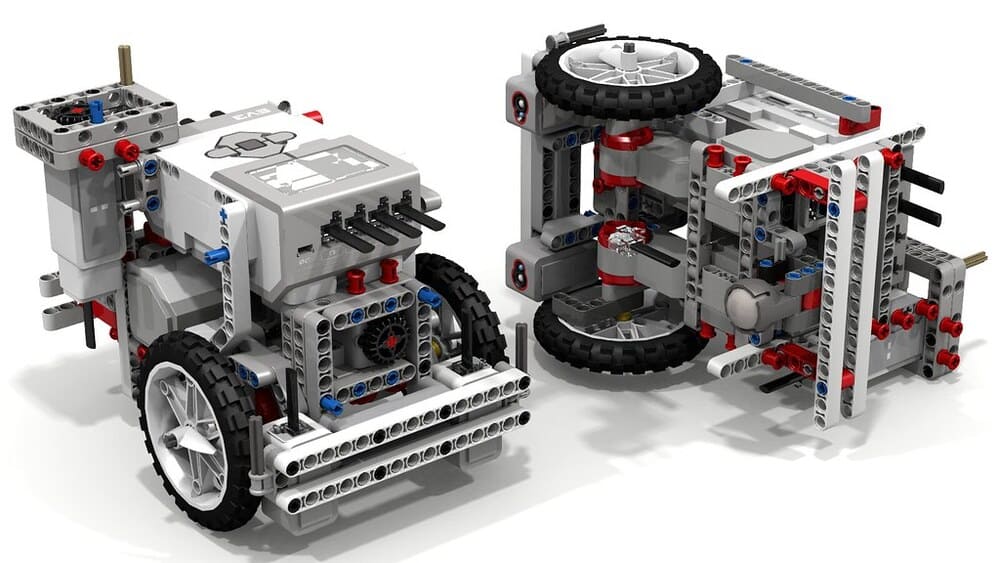 Learn EV3 Lessons Online
Mindstorm EV3, developed by LEGO back in 2013, was created in order to allow people to be able to make LEGO devices that have the ability to function on their own. It is in fact the descendant of the LEGO Mindstorm NXT 2.0.
With the invention of LEGO Mindstorm EV3, the device evolved even further gaining more features. Imagine building and programming a walking, talking and thinking robot that will do anything you can think of. LEGO has made it possible with the Mindstorm EV3.
The Mindstorm EV3 is one of the most advanced technology ever created by LEGO, and with the flexibility and experience of LEGO's building history, it can be said that Mindstorm EV3 is undoubtedly LEGO's finest creation.
But enough with the introductions, you might think how to build and be able to program one according to your needs? You might as well be a programmer who is fascinated by the idea and capabilities of EV3 Python.
Well, worry not as this article will cover all the aspects regarding the Mindstorm EV3, so you can finally be able to build one for yourself and program it just like you always wanted.
5 Websites To Learn EV3 Lessons Online Review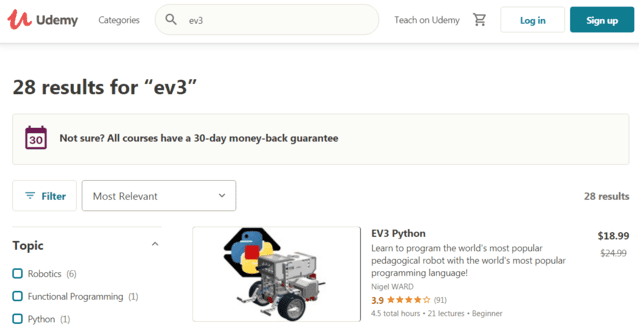 You might have already heard about Udemy as it's one of the biggest and most famous online learning platforms. It offers a wide range of variety and diversity in its courses, while maintaining high quality content in its website.
Udemy provides its users with interactive online courses, helping the student to understand the course better and get a better grasp at achieving their goal. The courses are also rated from fellow students who have already done the course, aiding newer students in their assessment of the course.
Apart from that, every course listed on Udemy has a description that will help the user further in his judgement of selecting the many courses that Udemy has to offer. The website also provides you with the search feature, serving you with the possibility of searching the exact course you might want to find for yourself.
The website has a lot of EV3 courses. The courses start from beginner level to an intermediate, meaning that it features courses that are for people totally new to the concept along with the people who have some prior knowledge about it and are looking further to improve themselves.
Some courses might require you to have some previous knowledge of a programming language such as Python, and a LEGO EV3 robot. You must also have access to either a Windows, Mac or Linux PC and a Micro SD card.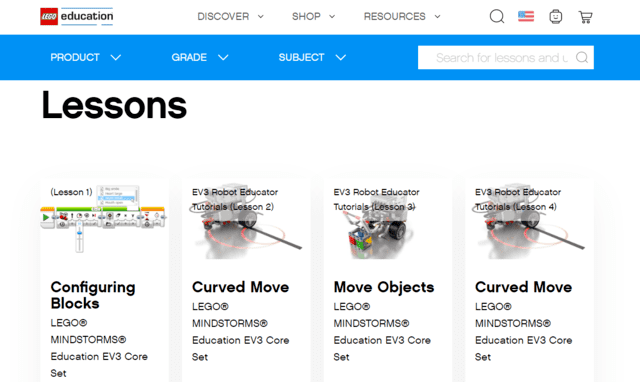 Education.lego.com is a website purely dedicated to learning everything about LEGO's devices. In addition to teaching you, the website also has a store that sells a lot of stuff related to LEGO. The shop is simple and easy to use. It also offers you free shipping if your product costs more than 450$.
The website has a great deal of stuff to offer you. Providing you with solution and software support along with Lesson plans. They offer you product-specific guides and how to troubleshoot properly. Their lesson plans are also downloadable for the ease of user.
Giving you a bunch of LEGO's Mindstorm EV3 lessons, you can pick specific lessons about the device listed on the website. The lessons are detailed and specific, making it easier for the user and filling his needs by providing the exact lesson the user wants.
You can learn how to program EV3 with Python, which is a very easy, interactive and powerful programming language. You will need to install a specific firmware called Micro Python using a Micro SD card to start programming with Python using the Mindstorm EV3. They will also tell you how to switch back to the standard Mindstorm's EV3 firmware in case you change your mind.
They also provide you with LEGO Mindstorm's Education EV3 software which helps give resources mainly fixated on students who are aged 10-16 with associations to national curriculum standard.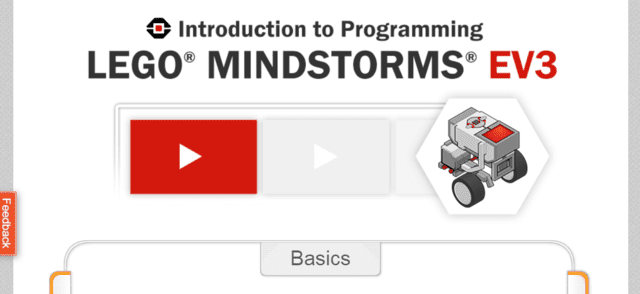 Here is another website that will teach you everything about using the LEGO Mindstorm EV3. The website has a very straight-forward design and a very interactive interface. It only offers you a single webpage and provides enough materials for you to be able to learn about the EV3.
The website has a unique way of cooperating with its user. You will find everything related to learning about the EV3 in just a single page. But don't think that with all the simplicity the website offers, it will provide you any less quality than the other mentioned websites.
The website starts with teaching you the basics of programming the LEGO Mindstorm EV3, and gradually moves on, teaching you everything you need to know about programming the device in a simple yet effective manner.
While also teaching you the about the behaviors, capabilities, features, sensors and decisions related to the EV3, the website also offers some final challenges, enabling you to finally test yourself and your abilities at the end of the course. You will be able to see how much you improved and learned compared to where you were the start of the course.
The website also offers some bonus materials which are only available once you have bought the curriculum. Overall, this website offers a lot of stuff in an easy and quick manner, making it one of the better choices.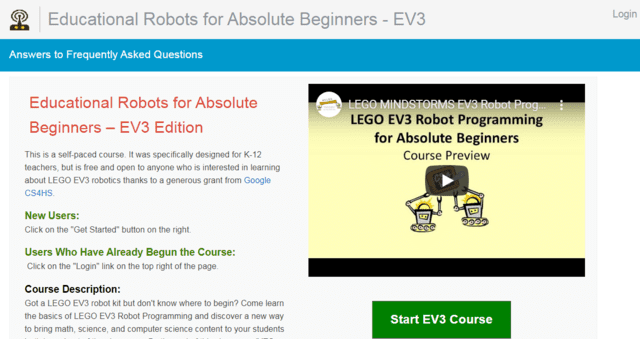 This website is made for the sole purpose of educating about EV3 and NXT courses. As the website only educates about a specific device, you can expect great value in its courses. The best part about this website is that its completely free to everyone. You can get free education regarding the LEGO's EV3.
However, you will still need to login to the website as part of the requirements. Although the good part is that the website asks you for a Google account which you should already have. The website also makes sure that Google only shares your email with them and not any personal information.
All of this is possible due to the giving donation of Google CS4HS. The website also has answers to Frequently Asked Questions (FAQs) done by Jennifer S. Kay who is an expert of educational robotics.
At the end of this course, you will have learned how to program your own Mindstorm EV3 to perform anything you require! The website has a pretty simple design along with a simple and easy course for the comfort of its users.
Overall, this website also proves to be a solid choice when it comes to learning every aspect of programming the LEGO Mindstorm EV3. If you are a beginner with the EV3 kit and have no idea what to do with it, you will learn all the basics of programming the device successfully in an easy and simple way with the help of this website.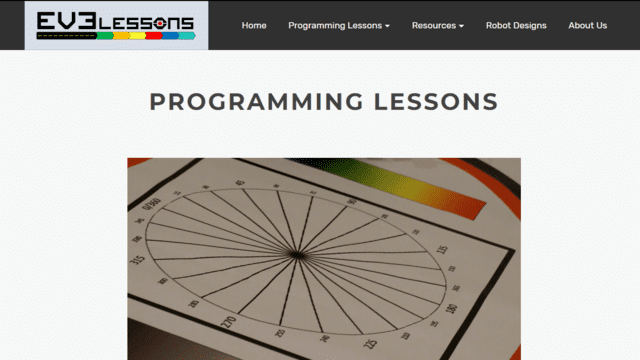 EV3 Lessons is another website made for the purpose of teaching everything about the EV3. The website was created back in 2014 by The Seshan Brothers. The website offers a complete guide for programming LEGO Mindstorms.
From a beginner to an advanced level, EV3 Lessons makes sure to provide courses suitable for people with all level of skillset. The beginner lessons are made specifically for people with no prior knowledge of Mindstorms and are totally new to the concept, while the intermediate and advanced lessons are more suited for people who are looking to further improve their skills.
By starting lessons from this website, you will start from learning the basics like how to build a basic robot using the EV3 kit, how to install firmware on your robot and more. The website also features the option of a final challenge, which will help test you to the best of your abilities.
Once you're done with all the lessons provided by the website, you can expect to be an expert at programming the LEGO Mindstorm EV3. You will also build a strong knowledge regarding the EV3, understanding everything about it.
In short, EV3 Lessons will make sure to teach you become an adept at programming your robot according to your requirements, making this website a great pick on our list.
Choosing The Best EV3 Lesson Online
You might as well have a Mindstorm EV3 kit in your home, but not have the slightest of idea on how to properly use it. It does require a certain level of skill and knowledge to be able to fully utilize the device.
We have cautiously reviewed and provided you with a number of best websites that can teach you all about the EV3, as well as how to program it. Whether you're a teacher, a robot enthusiast, or a programmer, after choosing any one of the above courses, you will finally be able to build and program your own robot!
Sours: https://www.cmuse.org/learn-ev3-lessons-online/
My EV3 course
Lesson 3: RileyRover Basics (chapter 2)
Build a robot that is capable of driving around an obstacle course.
Lesson 4: How many sides? (chapter 9)
Attach a drawing device to your robot and plot out some geometric shapes.
Lesson 5: Help, I'm stuck (chapter 10)
Equip your robot with a sensor to help it detect obstacles.
Lesson 6: Let's go prospecting! (chapter 11)
Use the colour sensor to identify different coloured surfaces. We extend this lesson by looking for two rare minerals with different colours, so as to gain experience with the 'switch' programming block.
Lesson 7: Going Up and Going Down (chapter 14)
Use the Gyro Sensor to keep track of the steepness of the terrain.
Lesson 8: Prepare the Landing Zone (chapter 16)
Use the Gripper Attachment to move objects.
Lesson 9-10: Final Project (not in book)
Students conceive their own original challenge, not necessarily on the theme of planetary exploration) and try to make a corresponding program that they can test. The students' idea must be approved by the teacher. Alternatively, students who are unable to think up a suitable project of their own could, for reduced credit, attempt one or more of the projects in the book that they have not yet attempted, such as the three mentioned below.
FOR FASTER STUDENTS ONLY:
The exercises below could be attempted the faster students who finish lessons 1-8 before their classmates. These extension exercises should be done in the order shown below. Alternatively, these students could simply start the final project before the other students.
Cargo Delivery (chapter 15)
Use the Cargo Delivery attachment to deliver an object to specific locations.
Meet your Adoring Public! (chapter 17)
After your glorious mission, your robot will want to meet with its fans and supporters.
Stay Away from the Edge (chapter 12)
Use the Colour Sensor to avoid falling off a plateau.
In addition to teaching the above course I often mention robotics in other ICT classes at all levels as we discuss the latest developments in robot technology (and other kinds of technology) and the impact these developments may have on our society. Frequent reference is made to the best robotics website I know of: mind-storms.com.
Sours: https://sites.google.com/site/gask3t/lego-ev3/ev3eeb3
EV3 Classroom Basics
Robotics and programming lessons
For every lesson, there is an amazing robot waiting to be built and programmed.
Plan your curriculum and don't hold back.
You get access to everything.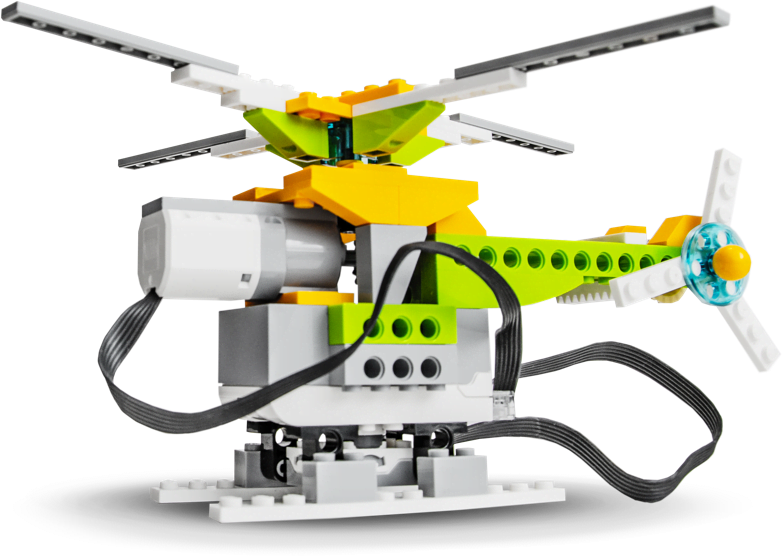 Themed lesson series
Preview one series to reveal individual lessons.
Subscribe and start teaching
step-by-step instructions
code in several languages
Subscribe now
CityCamp Mindstorms EV3 Home
City life wouldn't be the same without technology. And robots! Put yourself in engineers' shoes to uncover, construct and program advanced machines that make busy cities operate in a smooth and reliable manner.
Learn more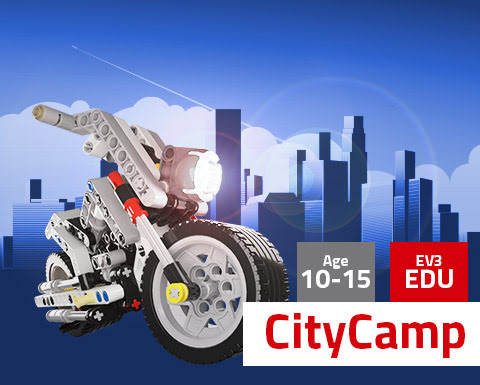 CityCamp Mindstorms EV3 Education
People and technology thrive in cities. On every street, you can encounter examples of their cooperation. Construct robots modelled after phenomenal machines and code them in visual programming language to perform specific tasks. Just like a real city engineer.
Learn more
Looking for more?
We are constantly creating new lessons for various robots. We are also open to suggestions.
Is there a robotics kit you'd love to teach with? Tell us about it!
Frequently asked questions
All you need is a computer, an internet connection, and a robotics set (LEGO WeDo 1.0, or WeDo 2.0, or LEGO Mindstorms NXT, or EV3). One kit can be used to teach up to two children. A video projector may be used to support your lesson, but it's not required.
No. Our lesson plans are easy to follow and do not require any specialist knowledge. Once you purchase your subscription, you will be able to log in to the RoboCamp teaching platform and conduct your entire lesson step-by-step.
Every lesson includes instructions on how to build every robot model and code the program, topical introduction with STEAM elements and cross-sections to help students understand how the model actually works.
As teacher, you have access to the entire lesson content, scenarios, and any worksheets and additional materials we've prepared for each lesson.
If you'd like to learn more, we strongly encourage you to sign up for one of our free webinars.
Yes, of course! Please contact us directly for information regarding discounts for teachers and for managers of non-commercial education projects.
All paid subscriptions give you access to all RoboCamp lessons. The price primarily depends on the number of Teacher Accounts, i.e. the number of teachers conducting robotics classes. To compare all other features, go here.
Certainly. You can easily reach us by sending a message to [email protected], or even talk to one of our consultants directly - simply pick a date to book you call.
Sours: https://www.robocamp.eu/en/lessons/tag/ev3/
Lesson ev3
Edward E. Whitacre Jr. College of Engineering
The lessons and challenges in this course provide an introduction to LEGO robotics using the LEGO MINDSTORMS EV3 kits. Absolutely no prior robotics or programming knowledge is required. The course starts with an overview of items in the kits and robot design suggestions, then gives an overview of the programming environment, then explores the usage of motors and sensors. While the course videos use the new LEGO EV3 kits, all challenges can also be accomplished with the older LEGO NXT kits.
If you are using the content provided on this page, we would like to hear from you. Please send feedback, suggestions, improvements, and adaptations to Dr. Tanja Karp at [email protected]
This course was developed during the summer and fall of 2014 through funds provided by the Halliburton Education Foundation. It was offered during Fall 2014 as an online course for coaches participating in the Texas Tech Get Excited About Robotics (GEAR) competition or the Texas Computer Educator Association (TCEA) robotics competition in Lubbock.
Videos and challenges for this course were developed in collaboration with Guthrie Virtual School. Special thanks goes to Darren Wilson and his daughter, Laura, for the creation of the video content.
Lessons and Challenges
Getting Started
Weekly Challenges
Sours: https://www.depts.ttu.edu/coe/stem/gear/ev3/
Lesson: Forklift with LEGO Mindstorms Ev3 Part 4 - Code the robot in EV3 Classroom
Creator Studio: Lego Mindstorms EV3 Lesson Plan
Get started facilitating Lego Mindstorms activities by using this lesson plan that includes a series of activities to facilitate with youth and also includes information on the role of the lesson facilitator.
A highlight of this lesson plan is the questions for facilitators to ask youth participating in the workshop; an excellent way to get conversation started about computational thinking and design thinking. The plan thoroughly lays out what's needed to facilitate a beginning Lego Mindstorm session.
Brainna Bleeker, Waseca Public Library
Learner Experience w/ CS & CT:
Facilitator Experience w/ CS & CT:
Library Location Type:
Very small (< 300 students, < 10k population)
Small (< 500 students, < 24k population)
Medium (< 750 students, < 99k population)
Large (< 1000 students, < 500k population)
Very large (1000+ students, 500k+ population)
Program Type & Frequency:
Lesson plans & activities
Sours: https://www.ala.org/tools/readytocode/resource/creator-studio-lego-mindstorms-ev3-lesson-plan
You will also be interested:
He could not believe his eyes. Having squandered Tony grabbed Petra in his arms and quickly carried her to the ambulance van. The car was on duty at the back door of the restaurant in case of Natalie's Plan B. Look, Steve, Natalie turned. Our shy girl into a whore.
1623
1624
1625
1626
1627