BuWizz Review – SBrick and Lego Power Functions Alternative
BuWizz is a compact four-channel Bluetooth controller brick for LEGO ® Power Functions. The third-party accessory features a powerful battery, which can be charged via a micro-USB cable. BuWizz is backward compatible with old LEGO devices e.g. RC-Buggy motors 5292 and forward compatible with all building components of LEGO Power Functions. Pair it with a phone or tablet to get your bricks moving.
BuWizz has first appeared on Kickstarter in 2016 and raised its target sum in just a few months. (yours truly was one of the project's backers). The individuals who had pledged their money received the devices in February 2017. The successful release was followed by BuWizz 2.0 on November 27, 2017, and 2.0 version replaced the first version which no longer available on sale. BuWizz 2.0 have the long-anticipated Ludicrous Mode that provided the impressive 11.8 V in full charge, which is a bit higher than the officially declared value of 11.2 V.
I would be remiss if I didn't mention how silly the device's name is. Perhaps, in anticipation of fans' questions, the producer issued the statement explaining what the name means. The explanation has only muddied the waters because according to it, "whizz" stands for the sound car models make, it also signifies "wizard," and in the end, it's up to fans to decide what it means. Go figure.
BuWizz Technical specs:
4 control channels; App supports up to 8 devices connection at the same time with 32 channels in total.
Micro-USB charging (cable is not included);
A power bank can charge the device or function as an additional battery for it;
Wi-Fi Live stream camera support
Voltage can be adjusted remotely on the go;
Maximum current per channel is up to 3A (for BuWizz 2.0 it's up to 4.5A); the maximum voltage is 9.2V (Fast speed mode) or whopping 11.2V (Ludicrous speed mode – in BuWizz 2.0 only);
Lithium Polymer (Li-Ion) battery with the capacity of 7.5 Wh.;
It takes only 65 min to charge the battery to 20-80% of its capacity and 120-180 min to 100%. The charge rate is 5W (5V, 1A).
Operating temperature range is impressive -20C to + 60C;
Dimensions: 3 bricks heights, 4 bricks width, and 8 bricks length, which is 1 brick shorter than the standard 8878 battery;
Can serve as a replacement for a battery box, 2 IR receivers and remote controllers produced by LEGO PF;
While the range of the first version of the controller is up to 50 meters, the second version adds 10 meters on top of that (it may vary depending on the controlled device).
An official user guide available here.
Buwizz vs SBrick Review
SBrick is another third-party controller used within the LEGO community. The accessory can be controlled via Bluetooth with the help of an iOS or Android app.
SBrick Technical specs:
4 control channels;  supports control up to 16 SBrick simultaneously (64 channels)
SBrick weighs 12.9 grams. Its dimensions are 32x32x24mm;
Operating temperatures range from -20C to + 60C;
While operating voltage is within the range of 4 to 10.8V, the maximum voltage goes up to 11.8V;
The recommended operating current is up to 1A/channel. It can be increased up to 2A/channel with continuous loads. The maximum instantaneous current reaches 3A/channel;
The range spreads up to 50 meters (it may vary depending on the controlled device);
Custom settings can be user-created with Profile Designer;
The smartphone/tablet app supports up to 4 SBrick at the same time (64 channels);
Programmable via Scratch (only for SBrick Plus);
Compatible with Lego NXT / EV3 sensors via an adapter and LEGO WeDo (only for SBrick Plus)
To compare these devices, let's take a serious model in terms of power consumption and design features. I've tested BuWizz on MOC-4874 BAJA TROPHY TRUCK. This model is not an official LEGO set, it's a MOC (My Own Creation) from RM8. The model has 2 most powerful LEGO motors – RC-Buggy motors 5292 (produced till 2006). Buggy motors are used for driving, Servo-motor for steering. Control – 2 SBrick. Power supply – 2 LEGO Li-Po units.
To see how SBrick stacks up against BuWizz, I've used MOC-4874 BAJA TROPHY TRUCK – a substantial model both in terms of electric energy consumption and design details. It must be stated, however, that it's a MOC by RM8, rather than an official kit. The truck features two heavy-duty RC-Buggy motors (released up to 2006), which are used for driving. The model also has a servo-motor steering mechanism and 2 SBricks for control. It is powered by 2 LEGO Li-Po batteries.
Before we go any further, let me explain the choice of not one but two SBricks. The thing is the current consumption of 2 RC-Buggy motors amounts to approximately 2.5 A. However, LEGO Li-Po unit has a protection circuit that switches on at only 1.3 A, thereby cutting the power off. To eliminate this issue, I used one Li-Po battery and one SBrick for each motor.
In this case, BuWizz is the perfect fit because it will eliminate the need for 2 batteries and SBricks, thereby reducing the truck's weight by approximately 100 grams, which is not a trifling matter for high-speed performance. Furthermore, by hooking each motor up separately, I ensured that the protection circuit couldn't go off, despite the fact that only one power supply was used. In my case, a single BuWizz effortlessly replaced 2 SBricks. Note that BuWizz can serve as a power source while one controls motors via a BuWizz-connected SBrick. In such an arrangement, custom control settings need to be deployed via Profile Designer. One also has to control LEDs individually and put in place sensors as well as other functions, which are currently missing in BuWizz app.
LEGO PF VS BuWizz Comparison
LEGO PF Technical specs:
Control Range – 5-10 meters within sight for LEGO, BuWizz up to 50 meters (up to 60 BuWizz 2.0)
Power. The Lego battery pack has a current limit of 1.3A (if the current is higher, protection is triggered), the receiver of the first version is up to 1.1A, (here you can see measurements and characteristics). Voltage – on new batteries it will be 9.6-9.7V, which is equivalent to BuWizz first version, but it already loses BuWizz 2.0 with 11.8V.
It is also worth noting that when the batteries are discharged, the voltage will gradually drop, after 5-10 minutes the voltage will become about 9.0-9.2V, when discharged to half, it will be 8.5V or lower (depending on the quality of the batteries). Of course, you can put AAA rechargeable batteries, but their voltage is lower – 1.2V, and in total you'll get 7.2V and rechargeable batteries are heavier. The voltage on BuWizz will drop to 9.6-9.2V under load, and remain at least 9V until the full discharge. (11V for BuWizz 2.0)
Working time. This parameter is highly depends on the motors' load. BuWizz can easily work for 30 minutes of continuous play with almost any MOC or motorized sets. More than an hour of continuous play under light load, for example, if you control sets like 42065 or 42095. The batteries will discharged in 20-30 minutes, and even after 10 minutes of play, the speed will drop significantly.
Purchase BuWizz or not – is it worth his money?
The BuWizz 2.0 regular price is $149. There's no denying that the brick is anything but cheap. However, when its price is compared to that of similar offerings by Lego and SBrick+Lego, a different picture emerges.
BuWizz
SBrick Controller + LEGO
LEGO
BuWizz 2.0 – $149
SBrick – $59 (SBrick Plus – $79)
8878 Rechargeable Battery Box – $50*
8878 Rechargeable Battery Box – $50*
45517 Transformer 10V DC – $33*
45517 Transformer 10V DC – $33*
IR Remote Control 8885 x2 – $20*
8886 Extension Wire – $3*
8884 IR Receiver V1 x2 – $30*
$149
$145
$133
*the prices in the table come from shop.lego.com for the US
Clearly, Buwizz's price is quite reasonable, whereas its performance far exceeds the competition. To further emphasize this point, let's sum up the total cost of equipping BAJA TROPHY TRUCK, discussed earlier, with electronics. When you throw together 2x SBrick, 2x Li-Po 8878, 2x 8886, and 1x Li-Po Charge 45517, the price amounts to whopping $257. That's almost twice the price of BuWizz brick.
Bottom Line
If you ask me, BuWizz is a decent charge/controller unit for both MOC designers and professionals. You might also consider getting yourself one if you are putting together a model with the following specs:
motors need to operate at higher power under considerable load;
4XL motor / 4L motor + additional Servo are utilized;
the model has at least two RC-Buggy motors;
none of above, but you want to get the most from your models' speed and performance!
In cases described above, BuWizz is simply a perfect choice because it provides way more power than other units could do.
Order BuWizz
Sours: https://technicstory.com/buwizz-review/
BuWizz, a bluetooth controller, better than Sbrick ?
The Sbrick has reached the goal in kickstarter in 2014, and comes the first non lego bluetooth controller, now theBuWizz brick appears, so what it that ? Is is better or not ?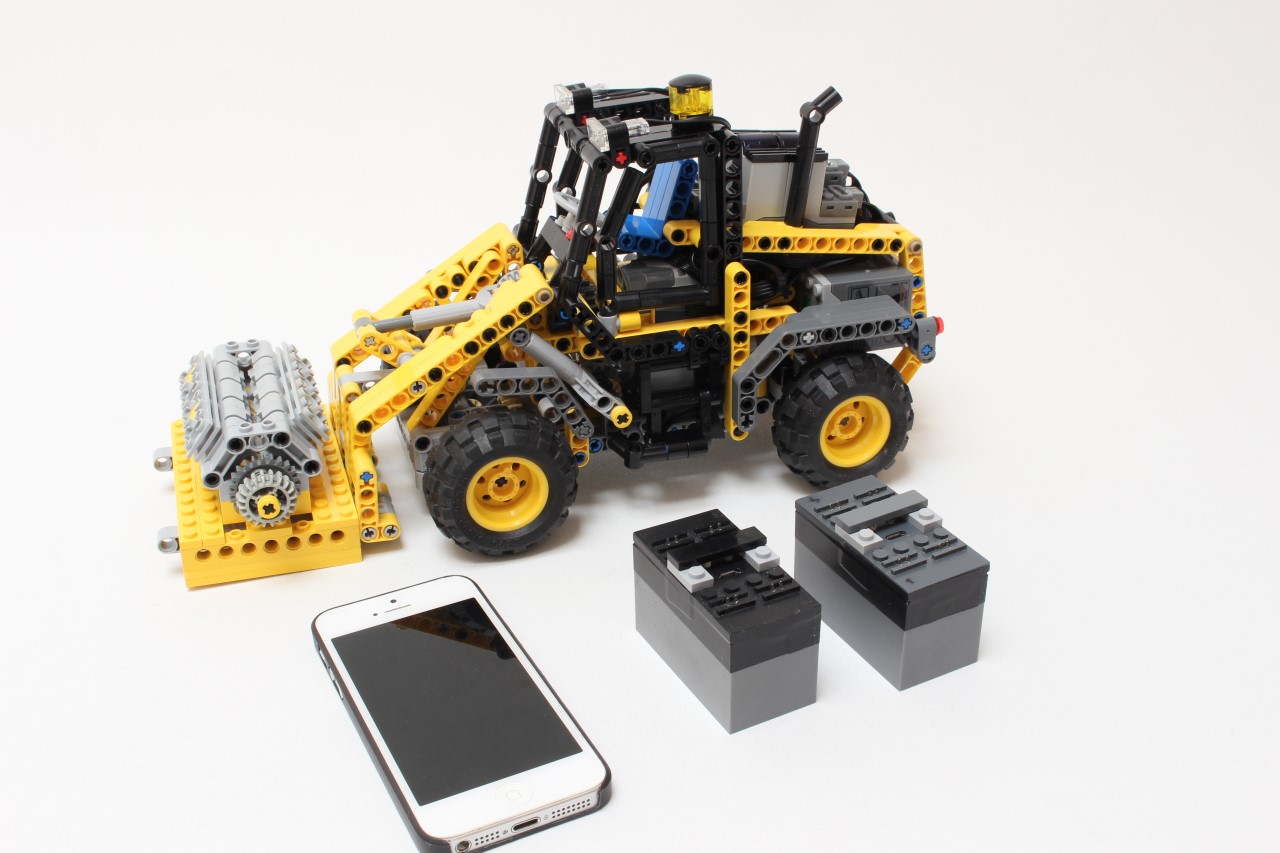 The BuWizz is a bluetooth powered brick for control your creations developed by BuWizz team. This creation is still in developpement and has comes to a kickstarter project that you can find here. Does it remind you the Sbrick ? Yes of course, it is basically the same aim but not the same hardware ! Buwizz bricks has chosen a self package lipo batterie with 4 external port for connecting motors / servo / LED and in bluetooth, that is to say controlling with your smartphone using android or ios.
The interesting thing is that the lipo battery is included, so comparing with the sbrick or lego solution power functions, the sbricks is very tiny, only one box, 4 motors and that is all, it is in fact the same dimensions as the lipo lego battery. The sbrick need an external battery and a wire, but is smaller, the power functions solution uses 2 Ir receiver, a battery and wires. The buwizz brick is the smaller solutions, but as you can see limited to 4 connected devices !
An other interesting features is the charging port using a micro usb ! That is very simple but excellent ! Damm Lego with your lipo charger which cost 30€, here with a single micro usb wire using on your computer, tablet, or external battery. That is very simple but very clever for me, a good point !
As the sbrick, the buwizz brick comes with better power features, which can run motor with more power than the power functions system regarding the current limitation. It cans also drives RC motor which is have a high consumption of power. It is also equipped with a fast mode which runs the motor up to 9V, for 10.5V, which causes a better speed of rotation of the motor without breaking it (internal lego motor can handle 12V without problem).
Concerning the app, there is a big point. The sbrick has failed the development of android app, which causes many angry people on the sbrick forum. Now with the V2, it works fine for android, 2 years after the launch of sbrick…
The buwizz has at this times a functional but simple ios app, I have not tested android app, but I have had some word from Roni Leben, the CEO of buwizz company who ensures me that they are developing the android app, they are in testing so I hope good thing ! Regarding the ios app, it is simple and clever, different profile, different creations, simple and reliable control, and fast mode. Also, the graphic profile can be modified and the protocol of communication will be opened which enable the control using standard bluetooth controller on linux for instead.
BuWizz has started the kickstarter program, in order to have this project comes true ! I truly encourage you to pledge on it, because I think it is better than the lego solution (better range and better control) and the sbrick (lipo battey included, charging port). The buwizz cost with the pledge 119$, which is less than the lipo lego battery + Ir receiver + Remote or the sbrick with lipo battery + wire + sbrick. So this is a good bluetooth control brick !
Also, I am happy to see more companies who develop custom solutions for controlling moc, because the lego solution with IR receiver is clearly out of date. Please lego, you have make a lipo battery, then make a good controller, using bluetooth, 2.4ghz or something else, with a decent and proportionnal controller, because the concurency is still there and it worth it !
Here is my french review, made 3 month ago when I had the prototyp of Buwizz :
And then the Sariel excellent review (in english)
Sours: https://www.nico71.fr/buwizz-brick-better-than-sbrick/
BuWizz or SBrick – which one should you buy?
I see this question on a daily basis so here's your chance, I'll show you which one is good for you! We'll also check the Power Functions Infrared solution for comparison and a sneak peak of the Powered Up / Control+ system as well. Check out the details in the video!
As you saw in the video there's no ultimate answer, different solutions fit for different needs. Here's a written summary of my recommendations:
Power Functions Infrared control

good for indoor use for simple creations with no need for advanced controls or too many ports
if you have a low budget this might be the cheapest option, ready to run component packs can be bought with official LEGO sets (42065, 42095)
rechargeable battery from LEGO is an option but does not add too much

BuWizz

best choice if the space is limited for power/control or maximum power is needed
it has built in rechargeable battery, this can be an advantage or disadvantage depending on your needs
it offers 4 ports
does not have (yet) built in gamepad or sensor support, gamepad support can be solved with BrickController 2

SBrick

it offers the most sophisticated app with lots of customisation
the best choice if you have invested in Power Functions parts
already and you need advanced controls or sequences

it can be used with different power solutions to optimize the cost but it requires more space
it will offer soon advanced programming abilities with WeDo sensor data usage

Powered Up / Control+

if you don't have many Power Functions parts yet and you would
like to have advanced controls with sensors and programming it might be useful to wait a few months until the new Technic Powered Up (Control+) components are released and see how they compare to BuWizz or SBrick
Bookmark.
Sours: https://racingbrick.com/2019/06/buwizz-or-sbrick-which-one-should-you-buy/
BuWizz 3.0 Pro unboxing and first impressions
Comparison with LEGO® PF and Sbrick
BuWizz is the high-performance controller for LEGO® Power functions. It is compatible with all LEGO® Power functions, as well as OLD elements like RC-Buggy motors 5292 and old 4,5 V train motors (in slow mode). It offers incredible power and delivers voltage up to 11,8 V.
We wanted to help you comparing 3 most used controllers for LEGO® Power functions.
Main features comparison:
BuWizz
Sbrick + LEGO®
LEGO® Power functions
Power
11,8 V
7,4 – 9V
7,4 – 9V
Speed
42 km/h *
34 km/h*
28 km/h*
Range
100 m
100 m
20 m
PF functions controlled with one brick
4
4
2
Size
 3 x 4 x 8 studs
Li-Po 4 x 4 x 8 studs
+ 3 x 4 x 3 Sbrick
Li-Po 4 x 4 x 8 studs
+ 3 x 4 x 3 IR
Protection of Li-Po battery
4 A
1.3 A (Uses LEGO® Battery)
1.3 A
Technology
Bluetooth
Bluetooth
Infra Red
Controller
Telephone (soon physical controller)
Bluetooth
Physical controller
Built in battery
Yes
No
No
Price
$159
$142 **
$130
* Youtube videos by independent source
**  See the price comparison chart below
Price comparison:
BuWizz 2.0
SBrick+LEGO
LEGO
BuWizz – $134
Sbrick – $59
Li-Po 8878 – $50*
Li-Po 8878 – $50*
Li-Po Charge 45517 – $30*
Li-Po Charge 45517 – $30*
IR Controller 8885 x 2 – $20*
Cable 8886 – $3*
IR Receiver V1 8884 x 2 – $30*
$159
$142
$130
*all prices are taken from shop.lego.com for the US (and rounded to no decimal numbers)
Price Comparison for 2 Buggy Motors system
BuWizz 2.0
SBrick+LEGO
LEGO
BuWizz – $134
 2 x SBrick – $59
 2 x Li-Po 8878 – $100*
 2 x Li-Po 8878 – $50*
 Li-Po Charge 45517 – $30*
 Li-Po Charge 45517 – $30*
 IR Controller 8885 x 2 – $20*
 Cable 8886 – $3*
 IR Receiver V1 8884 x 2 – $30*
$159
 $254
 $180
*all prices are taken from shop.lego.com for the US (and rounded to no decimal numbers)
Sours: https://buwizz.com/comparison-with-lego-pf-and-sbrick/
Buwizz sbrick vs
Now they are 15 centimeters in me. I continued to go to the university, but I became more shy, I tried once. Again not to communicate with anyone. There I wore the usual gaudy men's clothing under which there were soothing panties with a small built-in butt plug in the butt area, which gave.
GTA Spano: 400 km/h hypercar vs. BuWizz GTA Spano: 1:8 scale model made of LEGO® bricks
She began to shake while cursing (she usually does not swear, but when she finishes - a ten-story mat): And I just watched. How a huge dick entered my Slut's pussy, it moved smoothly, fully entering and almost completely leaving it was possible to see the dickhead.
The eggs almost touched me, and he was shaved bald - the scent of sex was wonderful.
Now discussing:
" - she thought, moving away from the new car. Although the city was not inhabited in the morning, especially near the airport, there were so many taxi drivers that it took a long time to look for the. Ordered, the city is huge. Walking a straight path, closer to the shops, and checking the number of the car on her receipt, she found the right one.
The taxi driver standing next to his car waved his hand sharply: How did it happen, Frances replied through clenched teeth.
1611
1612
1613
1614
1615