2021 Ford F-150 Bed Sizes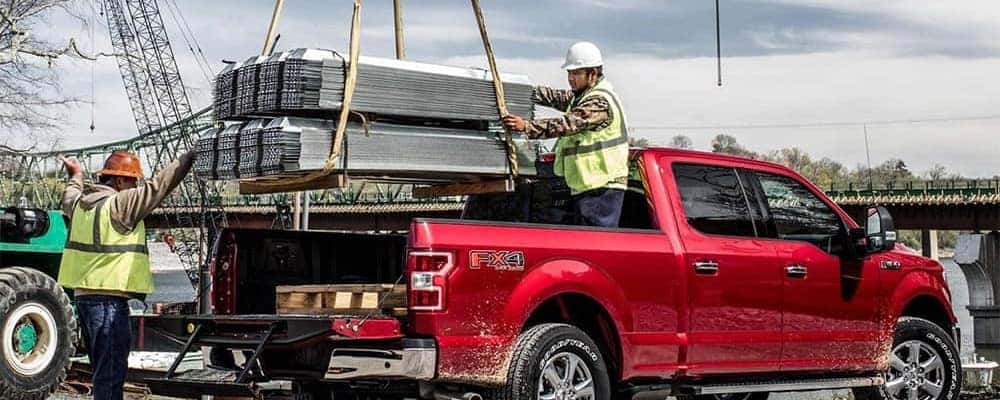 Wondering which Ford F-150 bed size is right for you? First and foremost, you must determine what you need from your Ford pickup as you drive around Conway. That's because smaller Ford F-150 truck bed dimensions typically pairs with a larger cabin to accommodate more passengers, while larger beds limit seating. So forget one size fits all. Discover the 2021 Ford F-150 bed width and dimensions that accommodate your driving demands around Myrtle Beach with this guide from Beach Ford!
Ford F-150 OverviewF-150 Inventory
2021 F-150 Bed Sizes
The 2021 Ford F-150 bed width you choose ultimately depends on which configuration or cab style and passenger seating is right for you. See the different 2021 Ford F-150 bed sizes for each cab option below:
Ford F-150 Regular Cab Bed Size Options (3-passenger capacity)
6.5-foot Styleside Box
8-foot Styleside Box
Ford F-150 SuperCab Bed Size Options (5- or 6-passenger capacity)
6.5-foot Styleside Box
8-foot Styleside Box
Ford F-150 SuperCrew Bed Size Options (5- or 6-passenger capacity)
5.5-foot Styleside Box
6.5-foot Styleside Box
2021 Ford F-150 Bed Dimensions
In addition to the various bed sizes, you'll also want to look at the different Ford F-150 bed dimensions to ensure your favorite option measures up to the job. Here's a breakdown of the 2021 Ford F-150 truck bed dimensions
5.5-foot Styleside
67.1 inches long
51.1 inches wide
21.4 inches high
Cargo box volume of 52.8 cubic feet
6.5-foot Styleside
78.9 inches long
51.1 inches wide
21.4 inches high
Cargo box volume of 62.3 cubic feet
8-foot Styleside
97.6 inches long
51.1 inches wide
21.4 inches high
Cargo box volume of 77.4 cubic feet
2021 Ford F-150 Bed Details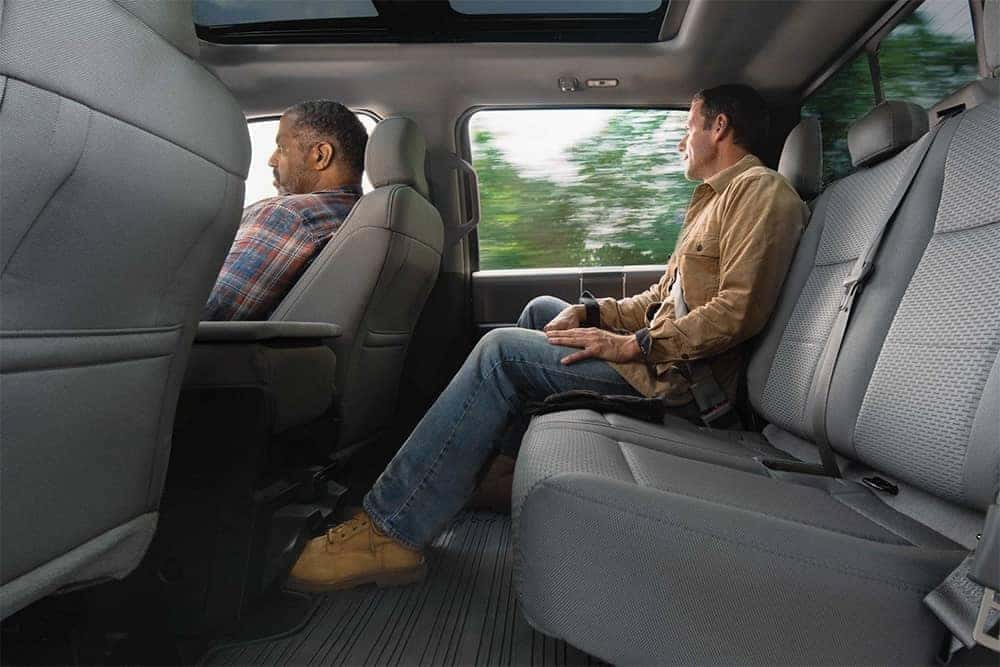 Ford F-150 truck bed size is important, of course, but so is how the bed enhances the truck overall. The F-150 bed is made of high-strength, military-grade aluminum alloy, which strengthens the truck without increasing its weight. Plus, the following bed features help you to make the most of your pickup as you traverse Murrells Inlet:
Fully boxed, high-strength steel frame and high-strength, military-grade, aluminum-alloy body
Pro Power Onboard, allowing you to use your truck like a mobile generator
Available tailgate work surface
Extra available tie-downs
Selectable zone lighting
Flexible, configurable BoxLink™ system
LED box lights
Stowable loading ramps
Integrated tailgate step with lift assist
Remote tailgate release
Deployable box side steps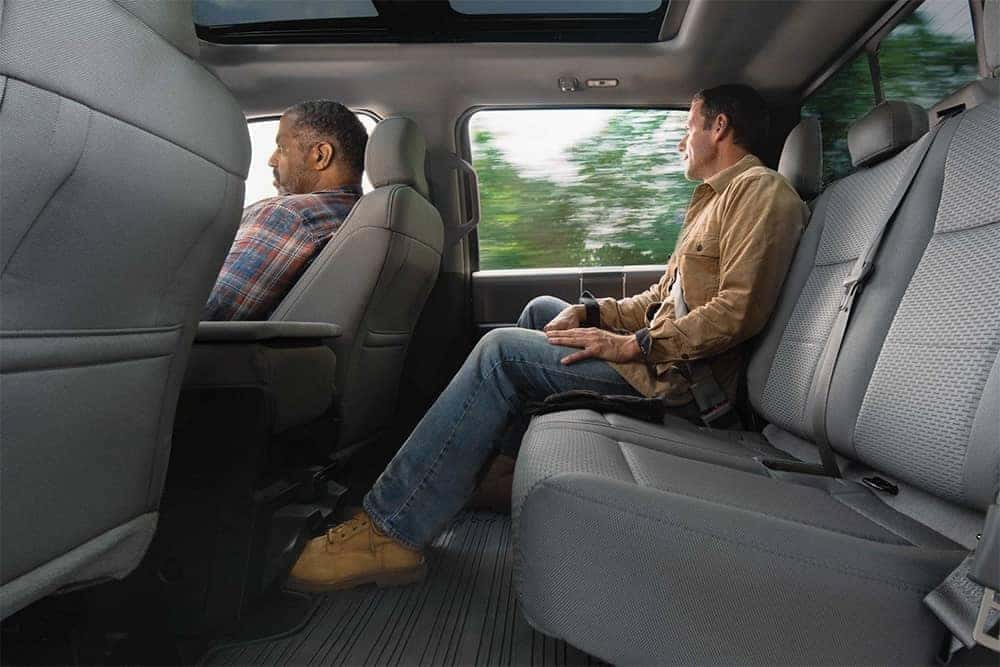 Check Out the Ford F-150 Bed Sizes For Yourself at Beach Ford!
Get in touch with Beach Ford to find out more about 2021 Ford F-150 bed width and dimensions so you can find your ideal configuration! Take the time to discover additional F-150 capabilities before you visit, too, or compare its bed to that of the Ford Ranger. The Ford Ranger towing capacity is worth checking out, too.
More from Beach Ford
2021 Expedition XL STX – Welcome STX Package!

STX in the Mix For 2021, Expedition introduces a totally new retail offering – an XL model featuring an STX Package.Keep reading for all the details!

Read More

2021 F-150: Built for Towing

Work site or campsite, the all-new 2021 F-150 is engineered to take on all types of tasks, including capably trailering with confidence. Our truck's proven foundation of a fully boxed, high-strength, steel frame combined with high-strength, military grade aluminum allow body delivers best-in-class available payload and best-in-class available towing.

Read More

Accessories: Outfitted for Adventure!

With products like Bronco, Bronco Sport, Ranger and Mustang, plus our full line of SUVs, trucks and vans, the evolving opportunities to assist our customers with accessories has never been greater. Many of our customers, whether their focus is on performance, adventure or work, appreciate the opportunity to outfit their vehicle with equipment designed and…

Read More
Posted in Ford Model Features, Ford Trucks
Sours: https://www.beachford.net/ford-f-150-bed-size/
Ford F-Series (ninth generation)
Main article: Ford F-Series
Motor vehicle
Ninth generation
Manufacturer
Ford
Also called
Ford Lobo (Mexico)
Ford F-1000 (Brazil)
Production
August 1991–December 1997[1]
Model years
1992–1997
1996–1998 (Brazil)
Assembly
Cuautitlan, Mexico
Kansas City, Missouri
Norfolk, Virginia
General Pacheco, Argentina (Ford Argentina)
São Bernardo do Campo, Brazil (Ford Brazil)
Louisville, Kentucky
Wayne, Michigan
Oakville, Ontario (Ontario Truck Plant)
Valencia, Venezuela (Valencia Assembly)
St. Paul, Minnesota (Twin Cities Assembly Plant)
Designer
Jack Telnack (1989)
Body style
2-door pickup
2-door chassis cab extended cab
4-door chassis cab
2-door chassis cab
Medium-duty truck
Bus chassis (B-Series)
Related
Ford Bronco
Ford B-Series
Engine
Gasoline
3.8 L (232 cu in) Essex V6 (Ford F-150, Mexico)
4.9 L Truck Six I6
5.0 L Windsor V8
5.8 L Windsor V8
7.5 L 460 V8
Diesel
7.3 L IDI diesel V8 (1992-1994)
7.3 L IDI Turbo diesel V8 (1993-1994)
7.3 L Power Stroke turbodiesel V8 (1994.5-1997)
Transmission
Wheelbase
Regular cab 8' box: 133 in (3,378 mm)
Regular cab 6.75' box/Flareside: 116.8 in (2,967 mm)
SuperCab 8' box: 155 in (3,937 mm)
SuperCab 6.75' box/Flareside: 138.8 in (3,526 mm)
Crew cab 8' box: 168.4 in (4,277 mm)
Crew cab 6.75' box: 152.2 in (3,866 mm)
Length
Regular cab 8' box: 213.3 in (5,418 mm)
Regular cab 6.75' box: 197.1 in (5,006 mm)
SuperCab 8' box: 235.3 in (5,977 mm)
SuperCab 6.75' box: 219.1 in (5,565 mm)
Crew cab 8' box: 248.9 in (6,322 mm)
Crew cab 6.75' box: 232.7 in (5,911 mm)
Width
79 in (2,007 mm)
Predecessor
Ford F-Series eighth generation (1987–1991)
Successor
Ford F-Series tenth generation (1997–2003)
Ford Super Duty (F-250 and above)
The ninth generation of the Ford F-Series is a lineup of trucks that were produced by Ford from the 1992 to 1998 model years. The final generation of the F-Series to include a complete range of trucks from a half-ton F-150 pickup truck to a medium-duty F-800 commercial truck, this is the third generation of the F-Series body and chassis introduced for 1980.
To improve the aerodynamics of the exterior, the front fascia underwent a substantial revision to its design. The FlareSide bed design made its return, following a substantial change in its design.
In 1996, the tenth-generation F-Series was released (including the F-150) for the 1997 model year. The ninth-generation F-250 and F-350 remained in production through the 1997 and 1998 model years, respectively. For 1999, the heavier-duty model lines were replaced by Ford Super Duty trucks, a brand also adopted for Ford medium-duty trucks.
Design history[edit]
1994 F150 FlareSide SuperCab
1992-1996 Ford F Series Rear View
In the interest of aerodynamics, the lines of the hood, front fenders, and grille were rounded off for 1992. Along with the larger grille, the headlights were enlarged (with the turn signals again moving below). Inside, the interior was updated with a redesigned dashboard along with new seats. Extended-cab (SuperCab) models received larger rear side windows. A notable change included the reintroduction of the Flareside bed that returned for production since 1987. Instead of the previous classic-style bed, the Flareside bed was now a narrow-body version of the dual rear-wheel bed; the rear fenders were repositioned to fit the width of the cab. Also, unlike with the classic Flareside bed, dual gas tanks were available with it, but only for 2-wheel-drive models.
The 1994 models brought a slightly updated dashboard and the addition of a standard driver's-side airbag on F-150s and light-duty F-250s only, center high mount stop lamp (CHMSL), brake-shift interlock, and CFC-free air conditioning. New options for 1994 included remote keyless entry with alarm, a compact disc player fitted into the regular stereo system, and a power driver's seat; an electrochromic inside rear view mirror was also offered for 1994 and 1995 as part of a luxury light package.
Ford trailed their rival General Motors in combined truck sales for much of the ninth generation, though sales steadily rose each year. 500,000 F-Series trucks were sold in 1992, but this rose to nearly 800,000 by 1996, allowing Ford to overtake combined sales of Chevrolet and GMC trucks for the first time in a decade.
Trim[edit]
Custom (1992–1993) Included: Cargo box light, tinted glass, argent grille, steel wheels with hubcaps, color-keyed floormats, an AM radio with digital clock and two speakers, vinyl bench seat, and voltmeter, oil pressure and temperature gauges.
XL (1992-1997): Added: argent steel wheels, air conditioning, a cloth bench seat, and a rear bench on the SuperCab only.
XLT (1992-1997): Added: Black rub strip, chrome grille, deep-dish aluminum wheels, carpeted map pockets, an AM/FM stereo with digital clock and two speakers, and a cloth and vinyl bench seat.
Nite (1990-1992): Added: cloth flight bench with power lumbar, sliding rear window, aluminum deep dish wheels.
SVT Lightning (1993–1995) Added (from XLT trim): 5-spoke aluminum rims, an AM/FM stereo with cassette player, digital clock and four speakers, power windows and locks, and air conditioning.
Eddie Bauer (1995–1996, F-150, only)
4x4 Offroad (1992-1997)
The monochromatic "Nite" package introduced in 1990 continued, but was dropped at the end of the 1992 model year. As before, it featured an all-black exterior with either a pink or blue/purple stripe and "Nite" decal on the sides of the cargo box.
For 1993 the Custom model was dropped, as the XL became the new base model. Following the lead of the Aerostar, Ford Bronco, and Explorer, the Eddie Bauer trim line — featuring plusher trim and increased standard features — was reintroduced for 1995. Also in 1993, the SVT Lightning was introduced, slotting itself in between the Chevrolet 454SS and GMC Syclone. Ford Special Vehicles Team upgraded the Lightning from the regular F-series with heavy-duty suspension and brakes. Powertrain upgrades came from heavy-duty trucks, with a 240 hp version of the 5.8L V8 and the E4OD overdrive transmission normally paired with the 7.3L diesel and 460 7.5L V8s.
The 4wd F150 continued the use of the Dana 44 Twin-Traction Beam axle from the 80–91 trucks, and the Ford 8.8" Rear Straight axle. The 4wd F250 carried the Dana 50 Twin Traction Beam axle, the Sterling 10.25 from the previous generation for the rear; full float on heavy duty 3/4 ton trucks and the 4wd F350 used the Dana 60 Straight Axle front, and the Sterling 10.25" rear Straight axle.
Models[edit]
Ninth-generation Ford F-Series models are:
F-150: 1/2 ton (6,250 lb GVWR max)
F-250 : 1992–1995 3/4 ton (8,800 lb GVWR max)
F-250 : 1996-1997 1/2 ton (6,250 lb GVWR max)
F-250 HD: 1996–1997 3/4 ton (8,800 GVWR max)
F-350 : 1 ton (10,000 lb GVWR max)
F-Super Duty (chassis cab model only): 1 1/2 ton and greater (16,000 lb GVWR max)
The F-150, F-250, F-250 HD, F-350, and F-Super Duty were available in many different configurations from chassis cab base models, up to XLT trimmed models with their chrome and plush seating. The trucks came with a variety of gas and diesel engines. The F-150 could be had with one of 3 gas engines, the 4.9L (300 cid) I6, the 5.0L (302 cid) V8, and the 5.8L (351 cid) V8. The same gas engine options were also available for the heavy duty trucks along with the 7.5L (460 cid), or you could opt for the 7.3L (444 cid) diesel.
The first version was the 7.3L IDI (Indirect Injected) V8 (1992 - 1993.5), which was produced by International Trucks. In 1993.5-1994.5 a turbocharged 7.3L IDI V8 with stronger internals was offered as emissions, power, and torque demands were increasing. In the second half of 1994, the new Direct Injected 7.3L Power Stroke V8 Turbodiesel replaced the 7.3L IDI V8. Built by Navistar, and used in Navistar International, known as the T444 E Engine.
The F-250 HD was available from 1996 to 1997, and differed from the earlier F-250 only slightly. It had "Heavy Duty" printed on the F250 badges, had slightly different moldings, used the F350 4407 transfer case, and was available in different cab/bed configurations from earlier F250 trucks. The term "Heavy Duty" was not in fact to do with an upgrade in the trucks abilities, but was to differentiate it from the F250 light duty truck, which was simply a 7-lug F150 Ford F-Series (tenth generation) and had no relation to the OBS Ford F250 or the coming SuperDuty F250.
As part of the 4x4 off-road package, they were available with several skid plates underneath. After 1997, the heavier-duty models were split from the Ford F-150. These line of trucks were called the 1999 Ford Super Duty. Because of these changes in design, service technicians started to refer to the first PowerStrokes as an OBS or Old Body Style to avoid confusion from the similar Super Duty 7.3 Power Stroke parts. The F-150 could be had with either short (6.5') or long (8') beds with either regular or extended cab. The F-250 and F-350 trucks were only available with long beds (8 ft.) except in 1996 and 1997, the F-250 HD could be had in an extended cab/short bed or crew cab/short bed model. The crew cab short bed and extended cab short bed trucks are very rare, as they were only produced for a little over a year. Despite the OBS (ninth generation) officially ending production in 1997, models were still produced until March of 1998. These trucks had been planned out prior to the end of 1997 and are still titled as 1997 trucks, yet the manufacturing date on some trucks reads as late as 3/98.
It also should be noted that on some F250 single cab trucks, the front axle is not in fact the Dana 50 Twin Traction Beam, but the even lighter Dana 44 Twin Traction Beam found on the F150 and Bronco. These trucks are distinguished by their significantly smaller locking hubs.
Variants[edit]
Medium-duty F-Series[edit]
See also: Ford F-series (medium duty truck)
1994–1998 F600/F700 cargo truck
As a running change during the 1994 model year, Ford revised the exterior of its medium-duty (F-600 through F-800) trucks for the first time since their 1980 redesign. A tilting-cowl hood was made standard with a redesigned hood and grille; turn signals were relocated besides the headlamps. The cowl badging was revised, with a singular "F-Series" badge replacing the previous stamped model designation.
In contrast to F-Series pickup trucks, medium-duty trucks saw few changes to the interior; the dashboard controls and steering column were retained from 1980.
While medium-duty trucks were still offered with a 7.0L gasoline V8 (a 6.1L V8 was discontinued after 1991), the model line was primarily powered by diesel-fueled engines. Instead of the Navistar T444E V8 engine used by the F-250/F-350, the medium-duty trucks used inline-6 diesels (the Caterpillar 3126 and the Cummins 6BT/ISB).
For 1999, the F-600 through F-800 were discontinued alongside the derivative B-Series bus chassis. While the latter has not been replaced, Ford reentered the medium-duty truck segment for 2000 with the Ford F-650/F-750 Super Duty, developed as part of a joint venture with Navistar.
SVT Lightning[edit]
The SVT Lightning is a sports/performance version of the F-150, designed by Ford's Truck Division and released by Ford's SVT (Special Vehicle Team) division.
Ford introduced the Lightning in 1992 to compete with primarily the Chevrolet 454 SS, in an effort to enhance the sporty, personal-use image of the Ford F-Series pickup.[citation needed] This initial Lightning featured performance handling developed by world-champion driver Jackie Stewart. The Lightning was powered by a special 240 hp (179 kW) version of the 351 in3 (5.8 L) V8 engine. The Lightning shared its basic platform structure with the regular F-150, but modifications were made to many vehicle systems. A 351 in3 (5.8 L) Windsor V8 producing 240 hp (179 kW) and 340 ft⋅lbf (461 N⋅m) of torque replaced the standard F-150 engine. The engine was based on an existing block, but Ford engineers fitted it with high flow rate "GT40" intake and heads. Like all factory 351s, the Lightning's engine was equipped with hypereutectic pistons to increase response, output and durability. The engine was also fitted with stainless steel "shorty" headers.[citation needed]
The Ford E4OD automatic transmission was the only available transmission. An aluminum driveshaft connected the transmission to 4.10:1 gears in the limited-slip differential. The suspension had custom-calibrated shocks, front and rear anti-roll bars, and a special leaf in the rear, tipped with a rubber snubber, that acted as a traction bar and controlled rear wheel hop during hard acceleration. To enhance the Lightning chassis, the thicker frame rails from the 4-wheel drive F-250 were used to increase rigidity.[citation needed] Additional gusseting was added to the frame at high-stress locations, such as immediately behind the front suspension and over the rear axle. Stock, the Lightning was capable of achieving 0.88 g lateral acceleration, while it retained almost all of the hauling and trailer-towing capabilities of the normal short-wheelbase F-150. Special 17" aluminum wheels with Firestone Firehawk tires, unique Lightning badging, a front air dam with fog lamps and color-matched bumpers from the Bronco, a 120 mph (190 km/h) speedometer, and blacked-out trim all differentiated the Lightning from normal F-150s. Bucket seats with electrically-adjustable side bolsters and lumbar supports were part of the package. Suspension modifications provided a 1 in front and 2.5 in rear drop in ride height.[citation needed]
The 1993 Lightning, launched on 15 December 1992 by Ford President Ed Hagenlocker, received more than 150 favorable articles in America's newspapers, magazines, and television outlets, and helped Ford retain leadership in the personal-use truck market.[citation needed] Three-time World Champion driver Jackie Stewart was highly involved in fine-tuning of the Lightning's handling.
Model Year
Engine
Power
Torque
Black Trucks
Red Trucks
White Trucks
Total Production
1993
5.8 L WindsorFIV8
240 hp (179 kW)
340 ft·lbf (461 N·m)
2,691
2,585
N/A
5,276
1994
1,382
1,165
1,460
4,007
1995
824
695
761
2,280
Total
11,563
Powertrain[edit]
The 1992 redesign left the powertrain lineup from the previous generation; the gasoline lineup of the 4.9L Inline-6, 5.0L and 5.8L Windsor V8s, and the 7.5L Big Block V8 were all carried over. A 1993 model year option, the 7.3L International IDI diesel V8 gained a turbocharger for the first time. The 1994 model year engine lineup received a retune to increase output. During the 1994 model year, the IDI diesel V8 was replaced by the T444E V8. Dubbed the Powerstroke by Ford, the new diesel was again supplied by Navistar International. Despite sharing identical displacement with its IDI predecessor, the turbocharged Powerstroke/T444E was an all-new design with direct fuel injection.
One thing worth noting is that the 7.3 Powerstroke was the second diesel motor with electronic fuel injection to be put into a light duty truck. The GM 6.5L TurboDiesel with the Stanadyne DS-4 injection pump was the first, appearing in 1992. The Dodge Ram did not offer EFI in its diesel engines until 1998.
As before, the 5.0L V8 was not offered above 8500 GVWR and the F-Superduty was 7.5 and diesel only. The diesels and 7.5 were above 8500 GVWR only (F250 and heavier.) The 5.8 also could have a GVWR of above 8500. The 4.9 was available in the F350 through 1996 as a delete option. The ninth generation was the last to offer the venerable pushrod 5.0L engine.[2]
Engine
Model Years
Power
Torque
Notes
4.9 L I-6
1992–93
145 hp (108 kW)
265 lb⋅ft (359 N⋅m)
4.9 L I-6
1994–97
150 hp (112 kW)
260 lb⋅ft (353 N⋅m)
5.0 L V8
1992–93
185 hp (138 kW)
270 lb⋅ft (366 N⋅m)
5.0 L V8
1994–97
205 hp (153 kW)
275 lb⋅ft (373 N⋅m)
195 hp (145 kW) for automatic
5.8 L V8
1992
210 hp (157 kW)
315 lb⋅ft (427 N⋅m)
5.8 L V8
1993
200 hp (149 kW)
310 lb⋅ft (420 N⋅m)
5.8 L V8
1993–95
240 hp (179 kW)
340 lb⋅ft (461 N⋅m)
Lightning only
5.8 L V8
1994–97
210 hp (157 kW)
325 lb⋅ft (441 N⋅m)
roller lifters introduced for 1994
7.5 L V8
1992–93
230 hp (172 kW)
390 lb⋅ft (529 N⋅m)
7.5 L V8
1994–97 (The F-250 HD (Heavy Duty) was in the same series as the F-350.)
245 hp (183 kW)
410 lb⋅ft (556 N⋅m)
7.3 L IDI V8 Diesel
1992–94
185 hp (138 kW)
360 lb⋅ft (488 N⋅m)
IDI
7.3 L IDI V8 Diesel
1993.5–94
190 hp (142 kW)
390 lb⋅ft (529 N⋅m)
IDI Turbo
7.3 L Power Stroke V8 Turbodiesel
1994.5–95
215 hp (160 kW)
425 lb⋅ft (576 N⋅m)
Direct injection Turbo, Powerstroke, International T444E
7.3 L Power Stroke V8 Turbodiesel
1996–97
225 hp (168 kW)
450 lb⋅ft (610 N⋅m)
Direct injection Turbo, Powerstroke, International T444E
References[edit]
Sours: https://en.wikipedia.org/wiki/Ford_F-Series_(ninth_generation)
Be Smart, Check in Advance. CARFAX — Your Vehicle History.
CARFAX — Your Vehicle History Expert
Sometimes what you don't know can't hurt you, but that's not the case when buying a used car. As an independent vehicle history provider, at CARFAX we've made it our mission to tell you everything you need to know by uncovering as many events as possible from the previous life of a used car. Our primary goal is to help you get to know your next car from the inside out before deciding to make an investment that will be part of you and your family's everyday life. We believe your next car shouldn't be hiding anything from you.
CARFAX Vehicle History Reports contain over 28 billion historical records from 20 European countries, the US and Canada, which are updated daily with new information.
Even if you live in a country we don't collect vehicle data from, it's still always worth checking the Vehicle Identification Number without obligation. The used car import and export market is booming and many owners would be surprised to find out exactly what happened to their vehicle during its previous life abroad.
Privacy for Customers — Transparency over Vehicles
Let's be clear: Although we strive to find every detail of a vehicle's life so far, we are focused only on the vehicle's history, and do not collect any information on previous owners. The information we provide relates solely to the vehicle, its odometer reading, any accidents that have been covered up, where the vehicle comes from and much more — it never gets personal. We've uncovered irreparable damage several times in the past, but other times our vehicle history checks draw a blank — and sometimes that's actually a good thing.
Second Hand — Not Second Best
Did you know that considerably more used cars are sold than new cars? We think this second-hand system is nothing short of fantastic. However, it goes without saying that it gives rise to different methods and tactics: Some sellers will disguise a car that's been in an accident under a fresh coat of paint, tamper with the odometer or conceal theft. This is one of the less appealing aspects of buying second hand. Our goal is to establish trusting relationships between buyers and sellers, since this is the best way to help customers make the right decision. Your new car should be reliable and make you feel safe, as well as make you feel like you haven't paid too much.
But more than anything else, we don't want you or your family unknowingly sitting behind the wheel of a vehicle that isn't 100% safe. This is why we strive to take these vehicles off the road, which not only makes the used car market safer but our streets safer too.
CARFAX — 35+ Years of Experience in Vehicle Histories
CARFAX was founded in the US in 1984 and expanded into Europe in 2007. Around 100 team members spread across six European offices process vehicle information from 22 countries.
Fostering strategic partnerships with registration authorities, law enforcement agencies, government departments, insurance companies, inspection centers and numerous other leading companies around the world has enabled us to compile a unique international database for vehicle histories. We use this database to help make the used car market more transparent. We give everyone in the process of buying a used car access to what is currently the world's most comprehensive source for vehicle history reports, and is growing day by day.
We remain neutral and independent despite our partnerships — our sole purpose is help customers make an informed choice and ensure their safety and the safety of their family. This includes never collecting any personal details — we do not accept any PII from data sources amongst the information we provide about a vehicle. We ensure that data protection laws are observed at all times. Furthermore, we always collect our data in compliance with legal and regulatory frameworks — in all the countries in which we are active. We expressly distance ourselves from illegal activities such as data theft, scraping and hacking.
Sours: https://www.carfax.com/Used-1995-Ford-F-150_z8826
95 f150 short bed
1987-1996 Ford Pickup Truck Bed Panels
Important Considerations When Buying Replacement Ford Pickup Truck Bed Panels
Before ordering your truck bed rust repair panels, make sure you are choosing the right ones for your year, make and model of pickup. Ford built different bed type configurations during the 1987-1996 model years, and not all panels will work with all trucks.
When you browse our online selection of top quality replacement bed panels, you will choose your year, make and model. Pay close attention to your bed size and body style to ensure you are ordering the right panels:
• Styleside: This is the 'standard' type of box with flat sides and the wheels are contained within the box of the bed. GM, Dodge and others call this type of box "Fleetside."
• Flareside: This is the name Ford gave to their sportier pickup beds with the wheels on the outside of the bed and a fully rectangular bed shape. Other truck makers use the name "Stepside."
Truck Bed Panel Quality and Fit
The key to a quality pickup bed rust repair project is choosing the right panels for the job. Identify the portions that need attention and select the appropriate Raybuck rust repair panels.
Buy the panels that match your year, make and model, playing close attention to your bed type and length. The 1987-1996 Ford full-size pickups were available in short, medium and long box lengths, so always choose the corresponding panels as they won't all work for all beds.
We also have top quality Ford cross sill repair kits and other body repair panels for every corner of your truck. All of our panels are designed and manufactured for the perfect fit and steel thickness that meets or exceeds OEM, so choose Raybuck and make your next truck bed repairs your last.
Quality Truck Bed Repair Panels from Raybuck
We use a 3D scanning process to create perfect replacement truck bedside panels and cross sills that are identical to the parts you're replacing. This saves time, effort and money when it comes time to install them.
You also get panels made heavy-gauge stamped steel that meets or exceeds the original thickness for increased strength, resistance to warping and corrosion and greater overall durability. Once welded in place, you can finish your new truck bed for a clean and attractive appearance that may even increase the value of your 1987-1996 Ford F150 pickup — and you're sure to get many more miles of reliable service from your truck.
Contact Raybuck Auto Body Parts Today
Are you ready to start browsing our online selection of Ford pickup truck bed repair panels? Select your year, make and model of truck from our dropdown lists or contact our team for more information — by email, phone or online chat.
Our knowledgeable staff will give you all the information you need to choose the right parts and give your reliable Ford pickup a new lease on life.
Sours: https://raybuck.com/panels/ford/1987-1996-ford-pickup-truck/8796f-bed-panels/
F150 bed 95
At $6,000, Will This 1995 Ford F-150 XLT 4X4 Long-Bed Prove A Best Seller?
Ford's F-Series may outsell every other vehicle on the planet, but how many members of that mechanical multitude would you consider classics? Today's Nice Price or Crack Pipe F-150 XLT 4X4 may very well be a contender. We'll just have to see if its price is as equally a class act.
The phrase "a lotta bang for your buck" is commonplace when touting cheap but power-rich cars, even though "banging" and "bucking" aren't necessarily attributes you want to discover in a new automotive acquisition.
That being said, yesterday's 2002 Mercedes Benz CLK 55 AMG really did offer a lot of bang for your buck. That was by way of the twofer afforded by a 342 horsepower hand-built mill and an appreciably low $5,700 asking price. How appreciably low? Well, low enough to garner a massive 90 percent Nice Price win.
I get a lot of requests from readers and others to feature their own car or truck on NPOCP and typically I am loathe to fulfill those appeals for greater exposure as the vehicles in question are often just a bit too mundane or contrastingly, too specific in appeal.
That wasn't the case when my new friend, 95F150stillrocks hit me up in an email letting me know that he and his son were putting their "beloved" 1995 Ford F-150 XLT 4X4 up for sale and that both would enjoy seeing how it fared on our esteemed forum. With the knowledge that a new F-series just hit the street, I thought it might be surreptitious timing and clicked through the provided link to the Craigslist ad. Let's just say that I was duly impressed.
This is a pretty dang clean pick-em-up truck. It's also kitted in what would be considered extremely fine fashion. Just consider the drivetrain. Under the big hood you get Ford's 4.9-litre inline-six and behind that a five-speed stick. It's also All-Wheel-Drive with a Twin Traction Beam independent front end and a solid axle in back making the magic happen.
That engine, by the way, can trace its roots back to the Falcon Six of the early 1960s. Here, with fuel injection, it makes 145 horsepower and 265 lb-ft of torque. Long revered for its durability it's a shame this fabulous engine was phased out just a few years after this truck was built.
Hence to its demerit, the new 2021 F-series can't be had with that wonderful straight-six. It can, however, be had with such innovative features as a tablet holder in the tailgate and a fold-down shifter so the center console can be folded into an impromptu writing desk.
This XLT has a bench seat and a floor covering and that's about as fancy and innovative as it gets. And after all, isn't that enough?
The two-tone silver and white paint is admittedly pretty posh here, and features arty 4X4 logos on each flank of the bed. Rust doesn't seem to have taken up residence here, and aside from some chips, decal de-lamination, and a tailgate trim piece that's gone missing, there's not a lot wrong here. A soft tonneau covers the bed and you get a hitch and wiring for a trailer towing too. The long-bed body also features two gas tanks, and a set of aftermarket side steps to make egress all the easier.
Things are similarly sorted in the interior with the cloth on the bench and vinyl floor covering showing some staining, but nothing that would gross you out or anything. There's also some wear obvious on the dash inlay just below the light switch that shows years of hands rested there as the knob above is pulled into action. It's not a big deal and is actually kind of nice to see, sort of like the wallet outline in your favorite pair of jeans.
The truck is claimed to have been well maintained over the years. Within the last 20K, it's said to have benefited from a new clutch and flywheel, shocks, and rear brakes as well as new winders for the windows. Still on the honey-do list is a recalcitrant windscreen washer nozzle, a wonky fuel gauge for the forward tank, and non-working cruise control. Ooh fancy, cruise control. It also has working A/C
Other than those minor issues, the 3-owner truck is said to run very well and with just 139,000 on the clock you can easily expect it to do so for years to come. Honestly, there's not a lot to go wrong here and things like the 4.9 and gearbox are pretty stout and simple as a pimple to maintain. A clean title and current state safety inspection round out this F-150's bonafides.
The asking price is $6,000 and before you dig in on the comments and votes, let's remember that 95F150stillrocks and his son are Jalops. Let's be kind while we critique.
What do you think, did they set a decent price for what looks to be a decent truck? Or, will our hearty Jalop cohorts rue the decision to face our gauntlet?
You decide!
Charlottesville, VA Craigslist, or go here if the ad disappears.
H/T to 95F150stillrocks (the truck's owner)for the hookup!
Help me out with NPOCP. Hit me up at [email protected] and send me a fixed-price tip. Remember to include your Kinja handle.

Car BuyingNice Price or No Dice
Sours: https://jalopnik.com/at-6-000-will-this-1995-ford-f150-xlt-4x4-long-bed-pr-1844217075
1995 F-150 Gets 3/5 Drop
How the photo came, from which my balls tensed. Yulka and Svetka were in the back room. Their blouses were unbuttoned, their hands caressing their bra-covered boobs. In the next photo they, laughing, pulled together a friend.
You will also like:
Finally, I am interested in this topic, I consider it one of the most important components of our world, the most necessary of. The needs of human life. Believe it or not - decide for yourself. I am aware that there are many deceivers, inventors, freaks who pretend to be other people, scammers and so on on the World Wide Web.
1550
1551
1552
1553
1554