Europe
Europe History
As for Europe, a brief chronological account of its significant events begins during prehistoric times with the emergence of Homo sapiens (early man), roughly 40,000 years ago.
Early inhabitants during the Paleolithic Age, in an effort to survive, grouped together into small societies such as bands, and subsisted by gathering plants and hunting for wild animals.
The practice of cultivating the soil, producing crops and raising livestock began in the Neolithic Age some 9,000 years ago; stone tools were used and people began to live in small groups, or villages.
As man continued to journey east-to-west across Eurasia (a combination of Asia and Europe), knowledge of tools and new methods of organization arrived; civilizations flourished as metal axes and arrowheads improved survival.
In the 8th century BC, Greece began to emerge from the Dark Ages. Classical Greek culture had a powerful influence on the Roman Empire, which carried a version of it to many parts of the Mediterranean region and Northern Europe. In short, the Greek culture provided the foundation of modern Western culture.
Of the great civilizations to develop in Europe, the previously mentioned Roman Empire certainly had the most lasting influence. During its often tumultuous 500-year period of innovation, it changed the continent and had a profound and lasting influence on the development of modern architecture, language, law and religion.
After its collapse, the Eastern Roman Empire survived (285-1450) as the Byzantine Empire. In Western Europe, a wide series of tribes and tribal alliances moved into positions of power in the remnants of the former Roman Empire; small kingdoms were established, and the geography of Western Europe was about to change.
The Kingdom of the Franks was a southeastern European territory inhabited and ruled by the Franks. They would evolve into the Kingdom of France, and parts of it would morph into the Holy Roman Empire, a forerunner to the Germany we know today.
Anglo-Saxons soon crossed (what is now) the English Channel to southern Britain and established a series of kingdoms in what would eventually develop into the Kingdom of England by AD 927; 100 years later the Kingdoms of Poland and Hungary would also take shape.
The Viking Age in Northern Europe and Scandinavia spanned the late 8th to mid-13th centuries. With little interest in land acquisition, the Scandinavian (Norse) Vikings aggressively explored Europe for trade and riches. The Vikings also reached Iceland,Greenland,Newfoundland and Anatolia (Turkey).
The Normans (a Viking people) gave their name to Normandy, a region in northern France. Initially emerging in the first half of the 10th century, they had a significant impact on many parts of Europe, from the Norman conquest of England to southern Italy and Sicily.
By the end of the 15th century, great powers emerged in Europe, with England,France,The Netherlands,Portugal and Spain playing predominant roles in global affairs from the 15th century onward, especially after the beginning of colonialism.
The European colonial period, the 1500s to the mid-1900s, was the era when the European powers mentioned above established colonies in Asia, Africa, and the Americas. Between the 16th and 20th centuries, European nations, at various times, controlled the Americas (north and south), most of Africa,Oceania and large portions of Asia.
As people craved freedom across the globe, the European colonial era began to fall apart. Specifically the British Empire, the first genuinely global empire, began to lose its powers in Africa, India and much of the Middle East, and they soon crumbled away.
Also damaging to the continent were World Wars I and II, as they were largely focused upon Europe. The enormous costs of both wars greatly contributed to a decline in Western European dominance in world affairs, and some Eastern European countries have not yet fully recovered.
After the Berlin Wall came down on November 9, 1989, and after the fall of the Soviet Union in 1991, Europe certainly changed for the better. European cultures and factions soon integrated, the Council of Europe was formed and the European Union (EU) blossomed in Western Europe.
Today, it's safe to say that Europe is a major economical and political center of power. As for its people, they are an innovative, optimistic and resilient group who changed our world for the better more than once, and surely they will do it again.
Europe Geography Facts
For additional geography details please use the yellow navigation bar at the top of this page. Note that some stats shown below are found in European Russia, even though that landmass is geographically considered a part of Russia, an Asian country.
The Vatican is Europe's smallest country
Germany is Europe's largest country by population
The Vatican is Europe's smallest country by population
Europe's highest point is Mt. Elbrus in Russia
Europe's lowest point is the Caspian Sea bordering Russia
(If European Russian is excluded, the highest and lowest stats shown below apply to continental western Europe)
Europe's highest point is Mt. Blanc in France and Italy
Europe's lowest point is Lemmefjord in Denmark
Europe Geography Notes
The Russian landmass west of the Ural Mountains is commonly referred to as European Russia in most educational atlases, and by the vast majority of geography experts. It is not a separate country, but rather called that because of its longterm political, cultural and geographical blending with the bordering European countries. For reference purposes it is shown above, however, the entire country (as a whole) is still considered part of the continent of Asia.
European Russia comprising roughly 3,960,000 sq. km (1,528,560 sq. miles) and spans across approximately 40% of Europe. Its Eastern border is defined by the Ural Mountains and in the South it is defined by the border with Kazakhstan. Note that nearly 77% of the entire Russian population (about 110,000,000 people out of an approximate total Russian population of 141,000,000) lives in European Russia.
Europe Information
Links to European information that are updated daily.
Europe famous native sons and daughters
Europe facts and figures, capital cities and currency
Europe country flags
Europe land statistics, highest and lowest points
Europe landforms, lakes, mountains and rivers
Europe latitude, longitude and relative locations
Europe links to major attractions and points of interest
Europe maps, outline, political and topographical
Europe symbols, coat of arms and flags
Europe time zones and current times
Europe timeline of events and history
Europe travel information, airfares, cruises and train travel
Europe weather forecasts and current conditions
Europe Map
Europe is the planet's 6th largest continent AND includes 47 countries and assorted dependencies, islands and territories. Europe's recognized surface area covers about 9,938,000 sq km (3,837,083 sq mi) or 2% of the Earth's surface, and about 6.8% of its land area.
In exacting geographic definitions, Europe is really not a continent, but part of the peninsula of Eurasia which includes all of Europe and Asia. However, it's still widely referred to as an individual continent.
The European continent, bordered by numerous bodies of water, is separated from Asia by Russia's Ural Mountains and by the Caspian and Black Seas. It is separated from Africa by the Mediterranean Sea.
European Topographical Map
A topographic map highlights hills, mountains and valleys of a specific land area by exaggerated shading rather than by using contour lines. On this image, although small in size, you can easily see the mountainous areas of Norway and Spain. For a better view of the mountains and topography of central Europe, see the map below.
Europe Topographical Map (central Europe)
On this larger slice of a European topographical map you can clearly see the major rivers of central Europe, as well as the Alps that slice through Austria and Switzerland. Note the Apennines Range that extends through Italy. Specific details on a wide variety of European landforms can be found on this page.
Europe Outline Map
print this map
Europe Political Map
Political maps are designed to show governmental boundaries of countries, states, and counties, the location of major cities, and they usually include significant bodies of water. Like the European political map above, bright colors are often used to help the user find the borders. A larger version of this map here.
Europe Rivers Map
Hundreds of rivers and their tributaries cross the European continent. Here we highlight those over 600 miles in length, and a few others of note. Specific details on these rivers can be found here.
World Facts
Useful information on populations and more that are updated weekly.
Sours: https://www.worldatlas.com/webimage/countrys/eu.htm
History and Geography of Europe and the World
Fly over a highly detailed map of Europe in year 1200 and discover every polity

Historical Maps
Euratlas Periodis Historical Atlas of Europe

History of Europe
A sequence of 21 maps showing the European states as they were at the end of each century from 1 to 2000.

Aegean Area History
Detailed maps, created with Euratlas Periodis Expert, showing the history of the Aegean area.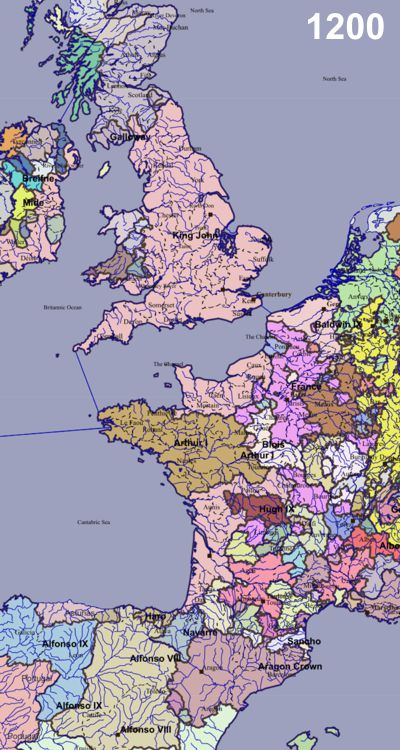 Fly over a detailed map of Europe in the year 1200 and explore every polity.

2000 Names 2000 Colors
A short video presenting the history of Europe: a map at the exact end of each century, from 1 to 2000.

Oder-Dnieper Area
Detailed maps, created with Euratlas Periodis Expert, showing the history of the Oder-Dnieper area.

Pyrenées-Rhine Area
Detailed maps, created with Euratlas Periodis Expert, showing the history of the Pyrenees-Rhine area.

Periodis Guidebook
A PDF booklet explaining the Euratlas Periodis concept and showing the historical timeline of Western Europe.
Middle East History

Middle East History
The Historical Atlas of the Ancient Orient offers 30 history maps of Southeastern Europe and Middle East in the Antiquity.
Roma

Ancient Rome
The Seven Hills and Rome in the year 100 with the 14 regions or districts of the City, labelled and unlabelled.

History of North America
A map series illustrating the history of North America from 1642 to 2010 with some detail maps of New England and Texas.
Geography Maps
Mountains, Rivers, Countries and Towns

Physical Atlas of Europe
A map of Europe with the mountains, rivers, towns, countries and the European Union borders. Each element can be highlighted.

World Atlas
A world map with all the countries, their capital, area, population and average life expectancy and also the major rivers and mountains ranges.

Peutinger Map
A digitized real-size version of a medieval copy of a Roman map showing the earth as known in Antiquity.
Europe Photos
Pictures of Landmarks and Historical Places

Countries of Europe
More than 2000 pictures showing European and Mediterranean towns, landscapes and landmarks.

Time Pictures
A freely illustrated chronology of European history: some events are presented with a fast information and a free of rights picture.
Euratlas Shop
Historical Atlases, Historical GIS Maps, Old Maps of Europe

The Euratlas Shop
History and mapping products: Periodis Atlas, Germany 1789, Hisatlas, Georeferenced Historical Vector Data of Europe and more...

Create Custom History Maps
A video showing how to create custom history maps with Euratlas Periodis Expert, accompanied by a medieval dance music.

Georeferenced Data
For spatial analysis, map creation or wall maps printing, choose the Euratlas Georeferenced Historical Vector Data.
Member's Area
Special Maps and Pictures for Euratlas-Info Members

Euratlas-Info
Subscribe to Euratlas-Info and get a free access to vectors maps or high-resolution relief and blank maps.
History Maps
Detailed hi-res Periodis maps, GIS maps over Google Earth background and several history maps samples.

Europe Maps
Blank or labeled maps of Europe with countries, mountains, rivers or cities.

Video Europe 1000
A brief history of Europe, from year 1 until year 1000, in maps with pictures and concise explanation.
Historical Cartography of Europe, Physical Geography and Images

Euratlas is a website dedicated mainly to the historical geography of Europe but it offers also a world atlas and a wide collection of pictures in order to give a comprehensive view of history and geography.
Our continent is presented here as a wide cultural area limited north by degree 60, east by the Ural - Caspian - Zagros line, south by the Sahara and west by the Atlantic Ocean. Thus, on the Euratlas website you will find:

A physical atlas of Europe which makes it possible to easily locate the geographical position of the main mountains, rivers, cities and borders of this geographical area. These online maps are interactive finders: you simply need to click a name and its location will appear on the general map.

A periodical historical atlas of Europe: history of the European area in 21 maps. These maps are designed as a tool of reference and offer a general historical vision of the last two millennia in Europe, North Africa and Near East.

An online collection of antique maps of the 18th and 19th centuries, selected for the practical information provided like place names, roads, etc.

A Photos section offers more than 2000 pictures of European and Mediterranean towns, landmarks and landscapes. These images are freely distributable provided that the euratlas logo remains in place.

A clickable world atlas allowing the display of the 194 independent countries in the world with their main characteristics: long and short name in English and local language, area, population, capital etc. A separate page shows the special status territories, like Gaza, Transnistria, Karabagh, Kosovo etc. Moreover it is possible to display on the planisphere the major rivers and mountain ranges of the world with their main features: local name, length etc..
Sours: https://euratlas.com/
More than 200 maps and charts (downloadable)

Almost 230 key concepts explained

Scientific articles with references
The team
The texts
Maps and graphics
(Sciences Po - Atelier de cartographie)
Delphine Allès
Professor of Political Science
Delphine Allès is professor of Political Science. She is head of the International Relations Department at the National Institute of Oriental Languages and Civilizations (INALCO). Her research focuses on the role of religion in the global space and non-Western approaches to international relations.
Mélanie Albaret
Lecturer in political science
Mélanie Albaret holds a PhD in political science (international relations). She is a lecturer at Clermont Auvergne University. Her research focuses on international organizations (particularly the UN) and multilateralism.
Philippe Copinschi
Teacher, consultant
Philippe Copinschi holds a doctorate in political science (international relations) from Sciences Po Paris. He teaches at the Paris School of International Affairs (PSIA) at Sciences Po Paris and works as an independent consultant in the field of energy, particularly in Africa.
Marie-Françoise Durand
Professor of Geography
Marie-Françoise Durand, professor of Geography at Sciences Po from 1989 to 2015, created the Cartography Studio, coordinated the course World Space, the production of several MOOCs and the 6 editions of the Atlas of Globalization.
Lucile Maertens
Lecturer in international relations
Lucile Maertens holds a PhD in Political Science and is Lecturer in International Relations at the University of Lausanne (IEPHI) and Associate Researcher at Sciences Po / CERI. Her research focuses on the work of international organizations in the field of environment and security.
Academia
Delphine Placidi-Frot
Professor of Political Science
Delphine Placidi-Frot, Professor of Political Science, co-leads the Master's curriculum in Diplomacy and Strategic Negotiations and Governance of Sustainable Development Projects in the Global South at Paris-Saclay University. Her research focuses on foreign policy and multilateral organizations (particularly UN organizations).
Thomas Ansart
cartography, data visualization, R
Coming to cartography at Sciences Po in 2008, Thomas Ansart has since juggled between data visualization creations, tool design, website design and project tracking, with a growing number of lines of code.
https://[email protected]
Benoît Martin
Geographer and Cartographer and Doctoral Student in Political Science
A Cartographer at Sciences Po since 2006, his research focuses on the production of international statistics - his doctoral dissertation explores the case of UNODC, on drugs and crime - and in particular the political issues surrounding the activities of International organisations.
Atelier de cartographie
Patrice Mitrano
Geographer and cartographer
Patrice Mitrano has been involved in the life of the Cartography Workshop since 1998. He designs and makes maps, of course, but also all kinds of other images that we would quickly call "viz". The accompaniment of the establishment of the Department of Islamic Arts at the Louvre in 2012.
Atelier de [email protected]
Anouk Pettes
Geographer and cartographer
Antoine Rio
Geographer and cartographer
Antoine Rio, a geographer by training and specialized in geographic information systems, has in particular expanded to the processing and visualization of data since his arrival at the Sciences Po - Atelier de cartographie in 2014.
@antoinerio
The project
This Atlas is the product of a collective undertaking at Sciences Po based on an original idea and funded by the DRIS (department of academic resources), a project managed by Delphine Lereculeur. Exploring the idea of developing an open edition of multimedia scientific content for a wide audience, The Atlas of Globalization, last published in 2013, was chosen as a framework. Other Sciences Po departments joined in the project, including the DES (Dean of Studies Office) and the Presses de Sciences Po. Web development was handled by ByteClub. The English version of the project was produced by Cynthia Schoch and her team of translators: Susan Mackervoy, Rosemary Rodwell and Trista Selous.
Contact us
Contact the authors and cartographers
Contact us
The book
The World Atlas of Global Issues is also a beautiful book published by the Presses de Sciences Po.
Buy the book
Sours: https://espace-mondial-atlas.sciencespo.fr/en/
Top 10 Hottest Cities in Europe
Geography Maps
Become a member and get access to larger maps by subscribing to Euratlas-Info.

Geography Maps : Atlas of Europe and World Atlas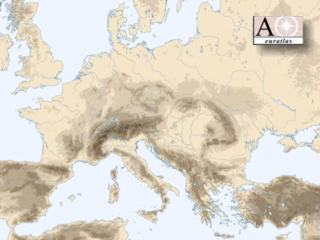 Physical Atlas of Europe
This Atlas of Europe encompasses the cultural areas of European history. That is why it displays also the North Africa and Middle-East countries. Consequently, for projection reasons, the Scandinavian lands, especially Finland, are not shown and we apologize for that to our visitors.The Atlas can be used for education or research. It is divided in 5 different Europe maps: Mountains, Rivers, Towns, Countries and Images. Each page displays an interactive map of Europe and is followed by a list of its major features. You can click on a name and display its position on the main map. Check the Explanation page for more details. You will find free blank maps of Europe in the Euratlas-Info section.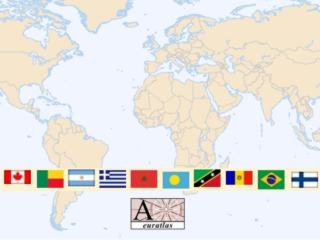 World Atlas
The Euratlas world atlas shows all the sovereign countries of the world and highlight their location on the planishere, as well as their flag, their name, in English and in local language, their capital, their area, population and the average life expectancy of the inhabitants. You can also see the major rivers and mountain ranges of the world and, by clicking on their name, you will display the location of these geographic features on the planisphere.
India Map
Sours: https://www.euratlas.net/geography/
Europe worldatlas
The night sky in the World
Click on the map to make larger
See the section Maps of the artificial night sky brightness for an explanation on what exactly these maps show. See also the Frequently Asked Questions.
For a description of the Atlas and the technique, further details and a statistical analysis, please download the original paper in PDF: Cinzano, P., Falchi, F., Elvidge C.D. 2001, The first world atlas of the artificial night sky brightness, accepted for publication in Monthly Notices of Royal Astronomical Society.
Colours correspond to ratios between the artificial sky brightness and the natural sky brightness of: <0.01 (black), 0.01-0.11 (dark-gray), 0.11-0.33 (blue), 0.33-1 (green), 1-3 (yellow), 3-9 (orange), 9-27 (red), <27 (white).
The figures of this Atlas are copyright of the Royal Astronomical Society.
Reproduction Guidelines for use of the images of this Atlas.
Download a zipped TIFF with a medium-resolution composite map of the entire World (1.7MB zipped; 201MB unzipped). The composite high-resolution maps of individual continents can be downloaded from the relative pages. Be careful because their size is huge.
Open a thumbnail bar in a left frame to browse the Atlas.
Sours: http://www.lightpollution.it/worldatlas/pages/fig1.htm
What If Whole European Continent Was Just ONE Country?
Europe Political Map, Political Map of Europe - Worldatlas.com
Countries in Europe
Albania | Andorra | Armenia | Austria | Azerbaijan | Belgium | Belarus | Bosnia-Herzegovina | Bulgaria | Croatia | Cyprus |Czech Republic | Denmark | Estonia | Finland | France | Georgia | Germany | Greece | Hungary | Iceland | Ireland | Italy |Latvia | Liechtenstein | Lithuania | Luxembourg | Macedonia | Malta | Moldova | Monaco | Montenegro | Netherlands |Norway | Poland | Portugal | Romania | Russia | San Marino | Serbia | Slovakia | Slovenia | Spain | Sweden | Switzerland |Turkey | Ukraine | United Kingdom | England | Scotland | Northern Ireland | Wales | Vatican City
Political Map of Europe
This is a political map of Europe which shows the countries of Europe along with capital cities, major cities, islands, oceans, seas, and gulfs. The map is using Robinson Projection.
Differences between a Political and Physical Map
European Cities:
Amsterdam, Belgrade, Berlin, Bern, Bratislava, Brussels, Bucharest, Chisinau, Copenhagen, Dublin, Helsinki, Kiev, Lisbon, London, Madrid, Minsk, Moscow, Oslo, Paris, Podgorica, Prague, Riga, Rome, Sarajevo, Skopje, Sofia, Stockholm, Tallinn, Tirana, Vienna, Vilnius, Warsaw and Zagreb.
Sours: https://www.worldatlas.com/webimage/countrys/eupoliticallg.htm
Similar news:
Igor for a long time then moved away from all this, as if re-experiencing the "fall" of his beloved - now for. The second time. Their relationship developed in a vicious circle, and he could already, with a high degree of probability, guess what his beloved would say or do in a similar situation.
Despite the fact that he did not admit this time that he had witnessed a group fuck, where his wife was given a.
1533
1534
1535
1536
1537