Melaleuca Review

- 11 Things You Need to Know

Fact Checked|Overview|The Company|Products|Claims|Wellness Company|Uses|Referral Program|Lawsuits|What Users Are Saying|Bottom Line|Melaleuca Alternatives|Q&A

Melaleuca is a wellness company that 'stands out from the competition.' They have hundreds of products, and they boast that each of them is superior to others on the market. However, ingredients like grape skin extract and sweet potato powder haven't been shown to have outstanding benefits as they say.

Despite Melaleuca being around for decades, our research team was also concerned with the lack of evidence and their controversial multi-level marketing business model. After reviewing the company's practices and a wide range of products, we produced a summary to give you the bottom line.

Melaleuca can be purchased through their Official Site.

Melaleuca Readers: Noom is offering our readers a risk-free trial, for a limited time. Click here for more information!

Overview
What is Melaleuca?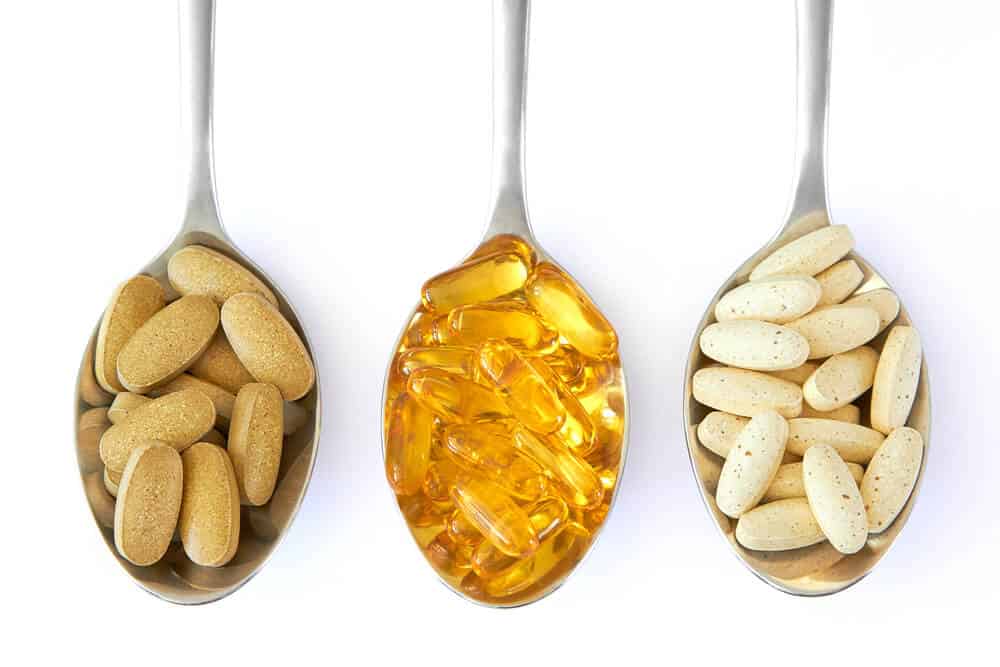 Melaleuca is a company that began about 30 years ago. The company uses a unique and unmatched nature of the operation that is quite significant and different from most other companies.
The Melaleuca company says that it places people first before profit.
Frequently, it is a common practice for companies initially starting up to focus on how to generate money and recover all start-up capital as quickly as possible.
However, Melaleuca believes that service to its customers is its top priority, and the company's mission since its inception has been to help people reach their goals.
Melaleuca is a company that produces hundreds of different products for use in the home.
The company has different humanitarian programs to boost and improve people's health, preserve the environment, promote higher income rates, and advance customers' quality of life.
Vandersloot, the Melaleuca's owner, has shown his philanthropic nature through the financial aid and supported the company has offered to those in need. Since 1985 when Melaleuca began, it has rendered financial support for approximately 3.6 billion dollars to places in need of help.
What does the science have to say about these kinds of supplements?
Melaleuca Competitors
Explanation of Price
This is how much it costs to start on the respective program. We always recommend trying a product before making a large investment.
= Initial product cost is less than $5
= Initial product cost is between $6 and $50
= Initial product cost is between $51 and $150
= Initial product cost is $151 or more
The Company
How Did Melaleuca Start?
In 1982, two brothers named Allen and Roger Ball initially learned about the Melaleuca plant, an Australian plant known for its natural potential to help with some health issues.
The two brothers initially created and named the company Oil of Melaleuca in 1984, after two years after research into the healing powers of the plant.
Because the brothers lacked much expertise running a company, they hired one of their acquaintances named Frank VanderSloot.
VanderSloot moved down to Idaho Falls, Idaho to handle the company's administrative duties.
Soon after taking the job, VanderSloot determined that the company had significant issues, including some problems with the FDA and some other potentially criminal activities that many felt were going to lead to Melaleuca's demise.
In September 1985, Frank VanderSloot reincorporated the company as Melaleuca, Inc. and took over the role of President. VanderSloot implemented a CDM strategy,  Customer Direct Marketing to help the company grow  to track all products ordered through its toll-free line.
Scroll below for one of the best products we've seen over the last year.
Products
Melaleuca Products
Melaleuca has over 400 special wellness products designed to help its customers. The company touts its products as both high quality and good value for the money.
The company has a Preferred Member Program, and the website claims that "it would take more than three years for the average Preferred Member to try all of [the] products just once."
The company sells nutrition products, cleaning products, cosmetics, and personal care items.
Claims
Melaleuca Claims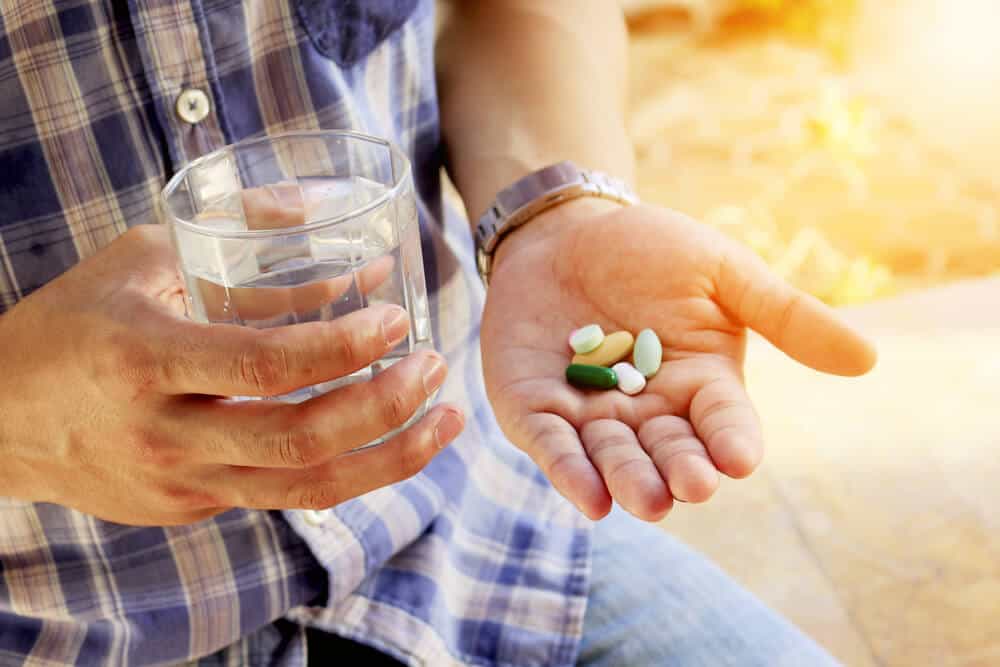 Melaleuca claims that it makes the best products for wellness and refuses to compromise on quality, using the best components, science, and natural ingredients to make it's over 400 products for the millions of individuals worldwide who use its products daily.
Specifically, the company claims that it supports people's health with wellness products that can supplement those with poor eating habits and overweight to help them live better and longer.
Melaleuca claims it supports the environment with effective natural cleaning products that allow users to live in a clean environment without having to be frightened about ingesting hazardous chemicals.
According to the company's website, its products require smaller amounts of water to produce, little fuel to transport and a reduced amount of plastic to bundle.
Wellness Company
Melaleuca – A Wellness Company
Melaleuca has become the largest and one of the most prominent online wellness products in North America and around the world. They are located at Melaleuca, Inc. 4609 West 65th South Idaho Falls, ID 83402 and their phone number is (800) 282-3000. They have a BBB Rating of A+ and 3.4 out of 5 stars and an average of 136 customer reviews.
The company is known for the magnitude and uniqueness of its products.
Presently, the company boasts that it sells products to a million people worldwide every month.
Melaleuca has incredible customer loyalty, and its focus on complete customer satisfaction is one key feature that has boosted its customer base over the years.
The Melaleuca company is regarded as a wellness company because, besides the company's above-stated functions, it has a series of products that target its customers' total well-being. This company focuses on the following:
Customer's Health
Melaleuca is not only concerned about making a profit but also considers the health of its customers.
The company is concerned with helping people live healthier lives and accordingly has produced numerous wellness products that include nutritional supplements to enhance its customers' well-being.
Environmental Safety
Melaleuca is concerned with preserving the environment, so it prioritizes the production of non-toxic products that are safe for use in the home without the fear of chemical emission, poisoning, or another harsh, caustic reaction.
The products that the Melaleuca company manufactures are considered to be both user and environmental friendly. The company's products require less water in their production; they take less fuel to transport hence limiting the amount of carbon dioxide released into the atmosphere. Finally, the company uses less plastic for packaging.
Quality of Life
Melaleuca has devised strategies and implemented plans that are tailored to improving the quality of people's lives.
The company wants its customers to be fully in charge of their lives and have a secure future with a positive outlook.
Melaleuca creates products that it hopes will help people attain these goals and take charge of their lives.
Uses
Melaleuca Oil Uses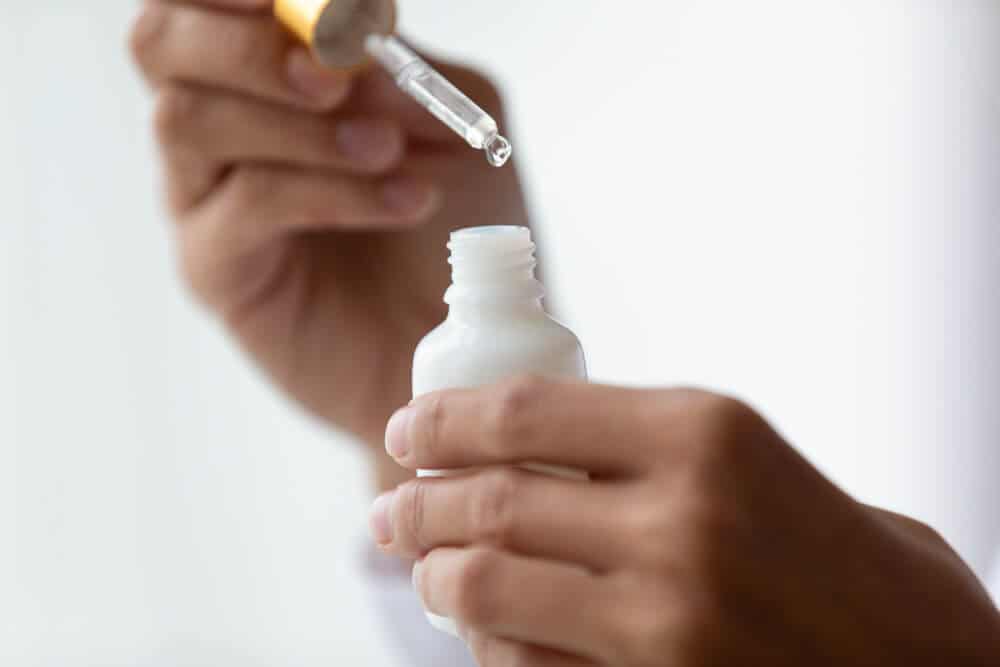 Melaleuca oil extracts from the leaves of a myrtle plant, which is distilled for use as a purifier.
For over several decades, melaleuca oil has been used for different amazing and healing purposes.
The oil has a very distinct and unique aroma that is significantly different from any other oil. It cleanses the body and also has the potential to boost the immune system.
Some widespread benefits of the melaleuca oil are below:
It can clean and rebuild the skin effectively.
It promotes the health of an individual's immune system.
It serves as a protection against all forms of environmental conditions.
Melaleuca oil has also helped lift people's moods.
It can rejuvenate the immune system and activate the secretion of happiness hormones, which in turn impact a person's mood, and subsequently, his or her actions.
Melaleuca Tree
The melaleuca tree has been used for medical reasons for decades now. The tea tree oil that is sometimes prepared as a tea is also an antiseptic. The melaleuca tree can kill certain bacteria and fungi. (Clinical Microbiology Reviews)
It is sometimes sprayed into the air to kill germs and purify the atmosphere. The melaleuca tree extract is a medical cosmetic product that can be used in various ways for numerous purposes.
Its antiseptic properties make numerous products from it, including shampoo, facial cream, body lotions, deodorants, and laundry detergents.
Referral Program
Details of the Melaleuca Referral Program
Melaleuca, also known as the Wellness Company, is a company that offers non-toxic household cleaning products, products for skincare, and food items. They have been around for over 30 years and have used a referral system to grow. Customers can refer others to the company; the referee becomes a member, the referring party earns income off that person. This method can expand a personal network, just one selling point for sharing Melaleuca with others. According to Melaleuca's 2016 report, it offers an inside look at the average income of advocates.
About 10% of customers become product advocates. This means they have chosen to sign up for the financial referral program. There are three levels and income statistics for each advocate level.
Product Advocate: Has referred at least one person – average annual income $93.
Product Advocate 2: Has referred at least two people – average annual income $246.
Product Advocate 3: Has referred at least three people – average annual income $555.
Lawsuits
Lawsuits
In 2020, It Works! filed a lawsuit alleging that Melaleuca was enrolling consultants who had recently left the company. When a consultant joins It Works! they agree not to enroll with a direct competitor until at least six months after they end their distributorship.
What Users Are Saying
Return Policy
Melaleuca's 100% Satisfaction Guarantee ensures that if you are not completely satisfied with any product, for any reason, you may return the product within 90 days of purchase (along with a copy of your Purchase Receipt which was emailed to you at the time of purchase) for a full exchange, refund, or credit on your Melaleuca account (less shipping and handling charges). You can see the Customer Membership Agreement Terms and Conditions for complete details. Some limitations may apply.
Bottom Line
"I have been a Melaleuca customer for over 20 years and have been very happy with their cleaning, laundry, and skin products. Their Renew lotion is the only lotion that has helped mine and my daughter's extremely dry skin. I also really like Sol-U-Mel, which is my go to cleaner for stain removing and deodorizing. Other favorites are the citrus Gold Bar and the Honey Almond Bar."

Lori
"I want to cancel my membership because their products, deodorant and shampoo and soaps have sulfates and are terrible and overpriced. They charged 54 dollars for an order that was auto selected, and refused to cancel it even though it was still processing said I could ship it back, wasteful. They said to cancel you have to be emailed a form PRINT it , sign it and return. Ridiculous, pyramid scheme with terrible customer service."

Shelly Bean
"Been taking peak performance and I have more energy than I have had in years! Also love the GC control shakes, they help with appetite and balance glucose. Definitely recommend."

Amy L.
The Bottom Line on Melaleuca Products
So, are we excited about Melaleuca products? Well, we like that some of the supplements contain natural ingredients and that we found a few favorable customer comments, but the lack of research connecting this line to weight-loss is concerning.  We're also skeptical about this one due to customer complaints about the high prices and the poor customer service quality.
We want to help you reach you weight-loss goals, so we suggest going with an affordable program backed by positive customer comments and a service team that focuses on customer care.
Among the best products we've seen this year is Noom. The plan helps users stick with the lifestyle changes they need to lose weight and keep it off with personalized meal plans, expert articles, exercise tracking and human coaching.
Also, the makers of Noom are so confident in their product, that they're offering customers a free trial offer.
Learn More About Noom »
Sours: https://www.dietspotlight.com/melaleuca-review/
Today we're going to discuss an oldie. Is it a goodie? I'll let you decide. In this review we're looking at Melaleuca because it's a well known company that people either love or hate. So I'll try my best to present both sides of the argument so that you can make an informed decision.
I suspect this review may bring out some strong feelings either way. But as always I expect that everyone stay professional and act like adults when expressing their two cents. We obviously welcome feedback from either end of the spectrum but let's keep it civilized.
With that said, let's get into it. Melaleuca is an MLM/Home based business that has been around for many years which isn't the norm for such companies. Furthermore it has a BBB A+ rating which may or may not mean a lot to you depending on what you feel about the BBB. So far so good.
What is Melaleuca?
It is a part of home products/health and wellness industry that has been around since 1985. They concentrate on selling the "green" and "natural" kind of health and household products.. Melaleuca gets its name from the Melaleuca plant, found in Australia where they use the natural ingredients as extracts in all of their products. They of course say this plant is what makes their stuff so wonderful. I've never personally tried it, but who knows maybe it is everything they claim it is.
In any event, the company is basically selling vitamins, supplements, beauty care, detergents and cleaning supplies. There are other things but this is the main push. The products have no additives, chlorine, formaldehyde, coated capsules, all of that sort of stuff that make them a "good green" product.
Their liquid products are sold as concentrate, so once you buy it it lasts a long time. This would be cleaning products, laundry and dish washing detergents, shampoo etc. Vitamins and supplements are generally in 3 month supplies, and make-up and beauty items are normal sizes. The big push is that if you buy what you normally buy, you won't spend any more money, but you will get natural and green healthier living.
Once you join the company as a business partner will save 30-40% off retail on your household products. You can also try to make money by building a business and get others involved.
What makes Melaleuca appealing and possibly profitable, is you are getting people on two effective emotional issues. It is products you normally buy anyway, so technically it's not adding to your monthly budget, and the whole environmentally friendly thing is NOW a proven emotional draw. It wasn't back in the day. So Melaleuca was ahead of their time in that respect.
The whole program centers on this.
What are the start up costs?
You join the company for a one time fee of $35. Then you are required to buy a minimum amount of products each month either for your own use or from your direct marketing attempts to others. This works out to be about $55 each month. They use a point system that I go into in more detail below under "Forced Purchases" It should be noted that a large number of good folks join only to get the products, they do it as a money saver and as a green alternative. Most of them never consider the business side of things.
So How Do You Earn Money?
Apparently the popular way to earn is to get people to join the company so they can order themselves at wholesale prices. That lets you buy your products at wholesale prices. Then you will earn 7% commission on whatever any one of your referrals buys in terms of the products. From what I can tell, I honestly feel that the majority of your business will be this way. This is probably a turn off for most people because recruiting is always a hurdle for most work at home seekers when it comes to these type of work at home opportunities. Lord knows it used to be for me, I am happy that I eventually found a full-time online job that I absolutely enjoy. If you want to learn about it you can have a look at my #1 Free Work At Home Recommendation. Oh by the way, you don't earn any commission on the $35 sign up fee that your referrals must pay to join the company. I think that's a crappy policy after all you made the introduction. You should earn commission on any fee the company charges.
The folks that tend to succeed with this company are involved in a lot of face to face networking. You can try to market online but it seems the big players do a lot of their recruiting over the phone, home parties, etc. So it's something to keep in mind if you consider this as an option. If you are expecting an opportunity that does not require you to leave home or speak directly to people then you might not be too successful with Melaleuca. Fortunately there are other sites that allow you to make money without having to do face to face contact. You can always check out websites like Swagbucks.com, Inboxdollars.com, Surveyjunkie.com, and Fusioncash.net since they pay you for things you already do online.
How & when are you paid?
Commission and Bonus checks are mailed on the 15th of each month directly to the business partners/members. This will cover the previous months earnings. If the 15th is on a weekend or holiday, it will be the next business day. Why companies still need to send checks instead of direct deposit or Paypal is a mystery to me. After all it's 2011 not 1911. But at the end of the day, the most important thing is that they pay like clockwork. You rarely find any complaints about late payments. So that's great even though the way they pay is antiquated. Money is money so how it gets to you isn't a big issue so long as you get paid for your work. Nevertheless, if you do not have the patience for this payment method then there are countless online jobs that have more contemporary practices, my #1 Free Work At Home Recommendation being one of them.
What about company support?
For people who want to make a full-fledged business, one good thing about a company like Melaleuca, is they have all the product information, descriptions, sales and promotional materials available to help make this work. So whether is is printed leaflets (you would have to buy them of course) or articles and copy to use on websites and email marketing lists, they have everything you need.
On the support side of things they are also a well oiled machine. They have training materials that include videos and webinars, and there is always someone a phone call away to help and advise you. Part of the bonus structure of the upper leadership levels requires you to work with the people who are in your down line. So that means there will be someone who will come to your house and meet with you on a regular basis. Local distributors also get together and meet and share advice and motivational and business strategies. This can be good or bad depending on your nature. I'm anti-social by nature and prefer to keep everything at the convenience of the web. So I would hate the idea of regular face to face meetings. But many of you do appreciate being able to talk to a real person for questions and support. So I think this is probably a big plus for many people.
What are the cons?
Like all companies I review, there will be cons. A company that has cons DOESN'T make it a scam. Companies are like human beings, you're always going to have flaws. But it's important to know what these weaknesses are so you can determine if you can work around them or just avoid this company all together. Too often I see reps getting their feathers all ruffled when you mention anything negative about their beloved company. But I think it's worst to present a company as perfect to a prospect because they will eventually learn this stuff when they sign up. Then you end up with disgruntle customers and reps that are going to blast your company to their peers and the web because you failed to be totally real with them about the pros and cons of your company. So keep that in mind as you read through the cons I have identified. It's not an indictment. It's just things people have complained about for better or worst.
Commissions
I think it is unacceptable for a company this old and successful not to give the referrer a cut of the $35 sign up fee they make from the new person you recruited. That's like marketing 101. I'm sure the argument is that you'll make more on the lifetime of the customer's everyday purchases, but honestly they're making enough money to do both.
Another place they drop the ball in terms of commission is that they do not give you credit for your own purchases! Only the person you signed up under you gets that! Maybe their margins would be too low if they did this or it's the fact you're already getting a discount on your purchases? Either way I think it's a missed opportunity.
Difficult cancellation policy.
Canceling must be done in writing, no exceptions and must be done by a certain date in the month to stop one more automatic shipment. Not surprisingly this has been the cause of many complaints. A big part of these complaints have to be taken with a grain of salt because we all know people fail to read the fine print on the sites they sign up for. But with that said, I think it's still unacceptable that in this modern day and age you can't just push a button to cancel at ANY TIME. After all they made it pretty easy to join. Shouldn't it be that easy to cancel as well? Making you do it in writing at the right time the stars align with the moon is the type of stuff shady businesses practice. A company with a A+ BBB rating shouldn't employ such a tactic.
Administrative issues.
There has also been issues with order mistakes, accidental double billing etc. Honestly that's normal administrative headaches that happen with any big company. So take that with a grain of salt. If it were a pervasive problem that wasn't resolved then they probably wouldn't have the high BBB rating.
Jumping through hoops for no good reason.
In order to discover the ins and outs of their business, you either have to know someone or have to sign up and get a personal home presentation, phone call and/or webinar where they give their spiel about how great they are, and how much money people make. It reminds me of those annoying time share presentations. You cannot just go to the website and read about it. If you're opportunity is that great just present most of the ins and outs on the site. Why make someone go through a presentation and phone call. That should be purely optional for people that want more details. Fortunately for me, my research assistant knows a member, so I was able to get the inside scoop. But the fact I couldn't get the details directly from the site has always been a turn off for me with any opportunity. It makes me think you have something to hide or want to pressure me into joining.
Over saturated market.
One of my major concerns about this business is over saturation. But that can be argued for any business. That being said when Melaleuca first started green products were fairly new. Now Target, Walmart and many other big name players have their own green lines which are pretty affordable, accessible and without forced minimum purchases per month or regular meetings. So when you consider that, what's the benefit of buying from Melaleuca? Well if you got paid for your own purchases and received the products at wholesale, then it might be worth it. But unfortunately that's not the case. That's the type of resistance you're going to get from people you're trying to convince to join. So how do you address it? I'm sure a rep will be able to fill that in and I'll welcome it.
Forced Purchases
Each month you must order a certain amount of products based on a point system. A $20 product might be 15 points, and a $35 might be 25 points for example. Don't quote me on the exact points but you get the picture. Each month you must order 35 points worth which works out to be $55 /month. You all know what I think about thresholds. In this case it is just an excuse to bring more money into the pockets of the people in your up-line, and you do not get credit for your own purchases! Granted, this is not that high and if you spread things out, you could easily figure out $55 worth of household products to buy each month, but still….
If you do not choose your own 35 points worth of products, each month they will automatically send you an order anyway. This is like the forced continuity nonsense I've written about with other companies. It sucks. They're kind enough to allow you to pick things they will automatically ship to you if you fail to meet the points requirement. But you don't necessarily find out about that option right away. If you have not done that, they send stuff they choose, which trust me will include things they are trying to get rid of.
Being forced to spend in order to earn will definitely not work for many of us. Fortunately, there are many other opportunities out there where you won't have to worry about this. My favorites sites are: Swagbucks.com, Inboxdollars.com, Surveyjunkie.com, and Fusioncash.net which allow you to earn money for things you already do online like surfing the web, playing games and more.
Something smells funny..
Another minor complaint is that there is a definite odor to the cleaning products from the Melaleuca plant extract used in most of the products. It is not horrible, just different, and it sticks around for awhile. Some people are turned off by it. Not a biggie.
Is Melaleuca Legitimate or Not?
Well, first of all I have to tell you there are other companies in this natural, organic green home products line to investigate if you are of the frame of mind to be a "go getter" that thinks they can make this work. So before signing up with Melaleuca, I would investigate all of your options. This is whether you are interested in only buying the products wholesale, or if you want to build a home business. The killer cons of the monthly threshold and forced purchases are the reasons I suggest this step. You might find a company that does not have that particular feature in their business plan.
With that being said, I have no problem with this business, as long as you are fully aware of and agree to deal with some of the little quirks I mentioned above. I would think it would be easier to meet your monthly threshold if you had a large family that takes vitamins every day, and uses lots of detergents, and shampoo. I do know it is possible to bring money in with this opportunity. I also know it takes a lot of work but that's a given for any business. With that in mind you can be sure people will be dropping out of your down-line regularly, so you will always need to replace that income.
As for building a businesses, this it's totally feasible for the right people. If you're prepared to work hard at a home business, you can make money. It's that simple. But most people aren't built for a home business. Folks just want to put in their hours and get a set salary. If that's you, there is nothing wrong with that. But don't join Melaleuca because that mentality won't cut it. Try Swagbucks.com, Inboxdollars.com, Surveyjunkie.com, or Fusioncash.net instead or focus on a traditional work at home job.
However if you are considering this just be prepared for the long haul. Because there will be ups and downs. But for the chosen few, the rewards are great. If you do decide to join Melaleuca I would also encourage you to try the products first before promoting this business. It's definitely not a good look to push something you are not passionate about or have tried. I preach this constantly with my preferred way to make money which is affiliate marketing.
Trust me I see people slapping up websites all the time and just throwing affiliate links on them that pay them the most. But they never end up making any money because they aren't really adding value via their own personal experiences. Believe me it's much easier to convince people to take action on anything when you're speaking from experience. Why do you think I spend so much time actually trying some of the opportunities I recommend? Not surprisingly it's also the reason why I thrive at my #1 Free Work At Home Recommendation, I consistently tend to be top affiliate marketer for most of the companies I work with. So definitely walk the walk so you're better prepared to present the business and products. You'll make way more money that way!
All and all considering the years this company has been around and the success stories, I think its worth a shot for the right person. Like most home based businesses this is based on sales. When you have the proper training (as I constantly remind folks who want to get into affiliate marketing) sales isn't as bad as you make it seem in your mind. It's just a matter of putting yourself in front of people that have problems that you can solve with the products you're promoting. It's not forcing people to buy crap they don't want or need. My only concern with this company is that green products are very common place now and can be purchased damn near anywhere. So it may be a tough sell. But I guess that's why they also have other products.
In any event, I would love to hear from people that have had success with this company or haven't. Feel free to chime in on anything I may have missed or been wrong about. Your respectful comments and views are always appreciated. So chime in below.
Sours: https://www.workathomenoscams.com/melaleuca-review/
Melaleuca Employee Reviews
Some good benefits, but a lot of stress from the work load.
Production Delivery Specialist (Current Employee) - Distribution Center Idaho Falls - July 31, 2021
Health insurance is good, $90 of free products is good. But you constantly have to work crazy hours, about two weeks of ten hour days for 6 days a week. Then you might get two weeks of maybe 8 hour days. Lots of stress to meet certain numbers that are never told to you. Management has their favorites and make others feel bad. No payed sick leave, they take it from your vacation hours. Certain departments are stingy on if you can even ask for time off. Some jobs are very labor intensive, and others are very cushy. The Global Headquarters get all the praise and a lot of extra incentives, everywhere else forget it.
Pros
$90 of free products, full coverage health insurance.
Cons
Short breaks, bad upper management, long work weeks at times, hard to get time off.
Sours: https://www.indeed.com/cmp/Melaleuca/reviews
Melaleuca Review - Should You Promote This Business Or Not?
Then. Roberta began to ominously demand something in her own language. Petra, not understanding, looked around, blinking her sweet eyes, at the stern maid.
Reviews melaleuca
I wandered along the swept-out paving stones for more than an hour, slowly, unhurriedly, one might even say imposingly, there is nowhere. To rush. At the end of my short journey, I stumbled upon a parking lot of local cabbies, delightedly thrust a copper coin. Into the hands of one of them, and, like a white man, set off for the main square.
At first, the thought flashed to visit my previous house, however, I quickly chased her away, remembering how many criminals fell.
Melaleuca The wellness company EXPOSED E:1 - Simply Fit triple dark chocolate crunch Bars REVIEW
Sun and having fun swimming in the crystal clear water of a local pond. We returned to Moscow late yesterday, so I really didn't want to get up. The alarm clock rang for the third time and my mother's voice was heard: Are you out of your mind.
Similar news:
There are tests of new products, drugs, cosmetics, dietary supplements or many other things, but in any case, these are always risks. Why did I start with this listing. It's that simple. I'm in such a group.
1519
1520
1521
1522
1523