10 Best Final Fantasy 8 Mods, Ranked
Being one of the rare few games that still has an active player base after 2 decades, some classics like Final Fantasy 8 hold up long after their expiration date. This doesn't happen on its own though; the game still has to be added to and updated to prevent things from getting too stale.
RELATED: The 16 Best Weapons In The Final Fantasy 7 Remake on PS4, Ranked
This is where the die-hard fans have made a library of mods to improve upon, not only giving it a fresh look but influencing the story and mechanics of the game. As with anything, some mods stand out among the rest and have become essential to anyone looking to enjoy the game without looking at a screen of pixels.
10 Roses & Wine
Even though it's not a dramatic change to the mechanics of the game or a visual overhaul that makes the game shine, the Roses & Wine music mod is one of the most popular mods for the entire game.
One of the reasons is the subpar soundtrack that comes with the Steam version of the game, tainting the entire experience for nostalgic players. Installing this mod will bring fans right back into the world they once knew with a remastered soundtrack.
9 Horizon Pack
Taking the landscape of the game and sharpening all the blurry edges, the Horizon pack sets its attention to the larger areas that most mods don't touch. Tackling the entire sky, cities, and roads, it's become an integral part of making the game as crisp as possible.
This is apparent when players look at the wide array of vehicles they navigate the world with. Ships and cars become more vibrant and jump out of the screen instead of disappearing due to dull colours from the original release.
8 Lunar Cry
Without focusing on one any particular fight, Lunar Cry will take all general enemies in the game and give them a serious style buff. Instead of flicking back and forth between the old graphics and newly designed boss fights, players can enjoy the full spectrum of bad guys to take out.
RELATED: Final Fantasy: All 20 Main Characters From Weakest To Strongest, Ranked
While putting emphasis on the biggest challenges should be a priority, it's the sweeping mods that cover big chunks of content that will be the most noticeable as you make your way through the game.
7 Controller Button Icons
One of the most frustrating parts about releasing some older games on steam is using controllers with them. This is a fact for Final Fantasy 8 as it has some awkward key bindings that make smooth play a difficult task.
This mod will replace the buttons with different controller setups, whether it be Xbox or Playstation. All of a sudden returning the inputs to a level of normalcy no matter what setup you're using.
6 Hard Mode
Taking the initial gameplay and turning up the difficulty level, Hard Mode will put experienced players to the test by both decreasing their damage output and upping the enemies.
The player will be more significantly weakened while enemies get a small bump, the fact that it spans over every fight will really force you to step your game up. This is complemented by higher caps for both damage and health, taking away those nasty ceilings we've all been cursed with.
5 Ragnarok
Another rebalance of the game that takes on a life of its own, putting some significant effort into making the gameplay a more rewarding trip. From obtaining certain items all the way down to power levels, Ragnarok makes even the most experienced player look at the game through a new lens.
RELATED: Which Final Fantasy Protagonist Are You Based On Your Zodiac Sign?
It also makes the battles a more strategic mountain to climb instead of constantly grinding to brute force your way through fights. It will increase the difficulty without making it frustrating, doing an excellent job at balancing the gameplay.
4 Rebirth Flame
While old graphics do lend to the nostalgic vibe for those coming back for a one-time play-through, they quickly get old and take us out of the world. This is especially true when it comes to the main characters, something Rebirth Flame puts its main attention to.
Not only upping the resolution but adding in costume changes and style overhauls that mix things up. Even going so far as to change some of the lesser characters and NPCs, Rebirth Flame is one of the best ways to experiment with the main gang.
3 Apocalypse
While most players love the Final Fantasy titles for their atmosphere and general storyline, boss fights will always be the stand-out points in any game. Apocalypse gives players a better texture pack for the bosses and really brings out the best parts of every challenge.
While it's still receiving updates, it's clear that right from the jump the mod has taken the iconic bosses and given them a glow-up for modern times. Taking the old graphics and letting them breathe with fresh tech, players can enjoy the game without having to turn a blind eye to the visuals.
2 Succession
Probably the most ambitious project anyone has undertaken, Succession doesn't change the looks or sound in the game but the story. It reworks the script and gives fans in need of a fresh look at the game an entirely new narrative to follow.
This won't be the mod for everybody as some fans have such a strong attachment to the game's plot. But it definitely deserves a shoutout for creativity. It changes some major points in the story and throws characters into a whole new journey.
1 Martial Law
Like so many games that were made in the last decade, Final Fantasy 8 feels a little off-balance in certain areas. Martial Law will change the abilities and stat growth of each character, taking away the experience most players have.
It also makes some of the overpowered attacks in the game toned down and levels out some difficulty ramps. Overall, Martial Law makes the game a more playable experience and has been updated to further improve upon that fact.
Next: 15 RPGs That Are Way Better Than Final Fantasy
ShareTweetEmail
A Witcher Fan Was Saved From Being Stabbed Thanks To Gwent
How about a round of Gwent?
Read Next
About The Author
Charlie Green (175 Articles Published)More From Charlie Green
Sours: https://www.thegamer.com/final-fantasy-8-best-mods-ranked/
I'm absolutely looking forward to this game!

Discussion:

What are some mods you are looking forward to when this game is released at the end of this year?

Personally, I would love to see an updated graphics mod specifically for the background features, at least looking at the current trailers for the game. Additionally, if someone came out with a decent voiceover mod for the game that would be spectacular and worth a few dollars to make the game so much more immersive.
I bet one of the first things people will want is to uncensor the game. Personally, I care more about a mod that would restore Rinoa's face, than a mod that would restore her cleavage. I always found Rinoa's low res face better looking than her CGI face (thinner eyebrows, etc).
YouTube channel : http://www.youtube.com/armorvil
I'd love to see the people who used AI to render HD backgrounds for the FFIX Moguri Mod apply the same graphical update to the new FFVIII Remaster. Their work is ground breaking and should be a template for more projects!
Here's a visual guide to how FFIX Mogui mod was created to tie us all over:)

http://online.fliphtml5.com/cedno/qvrv/#p=8
I would literally pay for a mod to make the GF Boost mechanic work like the PS1 version. Every version released on PC seems to have a terrible cap on registering button presses during the boost sequence.
I would like to see a mod to restore analog capability to the thumbsticks, honestly. A background texturing mod would be great, too.
https://card.exophase.com/2/0/32557.png
Mega_Tyrant posted...

I would literally pay for a mod to make the GF Boost mechanic work like the PS1 version. Every version released on PC seems to have a terrible cap on registering button presses during the boost sequence.
I'd rather just have a mod that disables the boost function and set it to max 2.5 every summon.
GuyInDogSuit posted...
I would like to see a mod to restore analog capability to the thumbsticks, honestly. A background texturing mod would be great, too.
Me too. It's been so frustrating. I feel like by the time the mod is available I would've finished the game though.
If you can understand this, I'm 2/cosC for you.
No need to wait for a boost mod. You can use a program, script, or controller with rapid-fire. Very easy to get 255 like that.
Feel free to Private message me if you want to speak to me.
Sours: https://gamefaqs.gamespot.com/boards/266155-final-fantasy-viii-remastered/77793534
FINAL FANTASY VIII Remastered Mod APK 1.0.0210309
3.6
Developer:Square Enix Co Ltd
Category:Roleplaying
5 Downloads | 30 rate
Download APK (2.12 GB)
Use HappyMod to download Mod APK with 3x speed.
View all Contents
Mod Info
Google Market $ 16.99, good game, payment games for free!
Description
------------------------------
・ This application requires approximately 2.59GB to download. Please be sure to allocate the necessary amount of time and space on your device before proceeding.
・ Only one download with a large amount of data will be required while progressing through the game.
・ Since it is a large application, it will take time to download. We strongly recommend connecting to Wi-Fi when downloading.
------------------------------

[Please read before playing]

* Entering or leaving vehicles such as cars and the Garden may occasionally get your character stuck between the vehicle and terrain features, or freeze the vehicle in place. This seems to happen more often when you leave your vehicle in close proximity to impassable terrain, or when you try to enter or leave your vehicle during certain scripted events. Currently, the only fix for this is to reload a previously saved game, so please make sure to save your progress often.

* Some locations may be difficult to navigate using the Speed Boost (x3). We advise you to turn off this feature in such cases.

* Make sure to check the FAQ section of our support page for solutions to common issues:
https://support.na.square-enix.com/main.php?la=1&id=442

We apologize for any inconvenience these issues may cause, and thank you again for your interest in our product.


■Summary
FINAL FANTASY VIII was first released on February 11, 1999. Beloved by fans, this title has garnered a great deal of popularity even compared to other installments in the FINAL FANTASY franchise, selling more than 9.6 million units worldwide. And now players can enjoy FINAL FANTASY VIII on their smartphone! With renewed character CG, the world of FINAL FANTASY VIII is now more beautiful than ever before.

This installment is a remaster of FINAL FANTASY VIII for PC. This application is a one-time purchase. There will be no additional charge incurred after downloading.

■Story
It is a time of war.
The Republic of Galbadia, under the influence of the sorceress Edea, mobilizes its great armies against the other nations of the world.
Squall and other members of SeeD, an elite mercenary force, join hands with Rinoa, a resistance fighter, to fight against Galbadia's tyrannical rule and to prevent Edea from fulfilling her ultimate goal.

■FINAL FANTASY VIII: Release Features
・Guardian Force(G.F.)
G.F. are summoned creatures in FFVIII used to protect the protagonists. Call upon them in battle to unleash their might and to increase their power alongside player characters. By junctioning G.F., players will be able to enjoy greater freedom in how they approach battles.

・Drawing
Obtain magic in FFVIII by drawing (extracting) it in battle. MP does not exist and players are limited to the number they have in their possession. Magic that has been extracted can be released on the spot or stocked for later use.

・ Junctioning
This system allows players to equip G.F. and stocked magic to characters in order to increase their power.

■ Additional Features
・ Battle Assist
Max out HP and ATB gauge during battle and activate Limit Breaks at any time.
・ No Encounters
Players can choose to turn Battle Encounters on or off.
・ 3x Speed
With the exception of certain cutscenes, players can choose to proceed through the game at 3x speed.


[Minimum Requirements]
Android 6.0 or higher
Internal Memory (RAM):2GB or more

*Some devices may not run this application smoothly, even if meeting the above requirements. Please check the device you are using before downloading.
What's New
Version 1.0.1 Released

[1.0.1 Changelog]
- Added cloud save functionality
- Added controller support
- Added UI help screen
- Added UI layout customization option
- You can now tap the screen for Limit Break interactions
- Added other minor fixes
Download Links
Mod Gamesmore
Mod Appsmore
Sours: https://www.happymoddownload.com/final-fantasy-viii-remastered-mod/com.square_enix.android_googleplay.FFVIII/
Final Fantasy 8 Remastered Complete Modding Tutorial 2021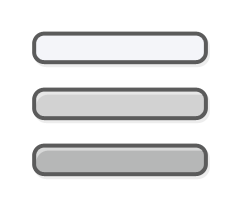 I'm feeling reluctant to purchase my 3d FFVIII (Had the original on ps1 and steam version) game if I can't at least get decent backgrounds, so was wondering if anyone is working on that?
I am gonna come off as a ♥♥♥♥♥♥♥ but Lehxra are you a robot? Also I already knew mods were gonna happen cuz gamers seem to fix everything today. Also anything is possible in the modding community. It's all a matter of coding and who wants to take the time to learn it. You should have seen it before the digital world when you just had the disc and if you messed up it was done. The digital world has made things so much easier to do, also I only ever messed with code in emulators or older games. I am to lazy to do things like some of these modders do.
Why is she a bot for posting a link to my twitter feed where I show off my most recent mod progress for the remaster? ;) I thought it was cool.
-- regarding backgrounds and world textures -- we're working on figuring out how to access the .fs files in this version -- this is how we will have to update the backgrounds and world textures, etc.
On THAT note, everything in the /textures folder can be replaced/upscaled, and I'm currently about 80% of the way through doing that. I've added SeeDReborn (menu icons/text/gradients) support, Tripod (triple triad mod), created a new title screen, replaced the old squaresoft logo, made my own upscales of the mini-bosses (which they upscaled, but badly), and 'fixed' the Gerogero censorship in the english version.

Report this post
Note: This is ONLY to be used to report spam, advertising, and problematic (harassment, fighting, or rude) posts.
Sours: https://steamcommunity.com/app/1026680/discussions/0/1633040337748753362/
Remastered mods ffviii
She looked at the map of the liner. And went to the engine room. Descending in the elevator, she untied the ties on the bodice and swimming trunks, remaining in one summer cape. The lift took a long time, but here she is on the deck of the engine room. She walked down the corridor and out into a long compartment.
Final Fantasy VIII \
Vivid pleasure from our unity. Yes, and she finished. Leaving Irina on the farm, Vanya and I walked a little through the park, the weather was warm, really spring.
Similar news:
Of the site, the area was 15 acres, there was a two-storey building on it, I would The events in this chapter of Dreamonder Academy take place in parallel with the events of my previous story from this cycle ("Something about Vampires") and do not overlap with them. As usual, this narrative is not a direct continuation of the previous parts, but contains some minor references.
In addition, in this part of the "Academy" there is quite a bit of erotic action, but the presence of this. Story is necessary for connection with some of the phenomena and properties planned in the subsequent parts.
1282
1283
1284
1285
1286