I really enjoy my OP-Z with the OPLab, but the build quality isn't great. I had to do somethings I am not proud of to get the module to fit into the back of my OP-Z... It would randomly disconnect requiring reboot, or I'd have to re-seat the module in the back cavity. It would jut out the back of the device too.
Now that it's been modified and I stuffed some paper in some places, it is stuck in there good, and it works beautifully every time I boot it up. Something makes me think taking sandpaper and an exacto knife to the OP-lab will hurt the resale value slightly... or maybe increase it? Because it fits properly now
I like it a lot, but I don't know if I'll be making any big TE purchases in the future. Too much to pay for things not to work perfectly in my opinion. Pocket operators are dope though
Website - DIY/Euro/Gear Blog updated every Sunday
Sours: https://modwiggler.com/forum/viewtopic.php?t=215680&start=25
dogoftears wrote: ↑

Wed Feb 12, 2020 3:07 pm

forestcaver wrote: ↑

Wed Feb 12, 2020 9:17 am

Fallen_lassen wrote: ↑

Mon Feb 10, 2020 12:35 pm

there's not a lot of OP-Z lovers nowadays

Good luck!

No - they've all fallen apart by now... :-)

(love the concept but the quality of the op-z and oplab is dreadful and their technical support is non-existent)

have you used an op-z? i don't know about TE's tech support (never had to use it) but the Z is built fine. it ain't no tank but i take it all over the place and have never had a problem. the op-1, despite being heavier and having i think a metal case, was much more fragile.

i also have a pocket operator drum machine that despite years of button mashing and sitting exposed to dust etc works perfectly.

i will say that i find the op lab module obtuse to use. i still have not successfully gotten it to sync to midi (works fine over USB, just can't seem to get it to work from the jack midi input on the lab). but i don't think anything is gonna break.
Yes, of course I have an OP-Z and an Oplab (otherwise I wouldnt have commented). The OP-Z is really not "built fine" - look at the issues with bending, encoders popping out and double triggers. Also, look at how poorly the first oplab fitted - it was just ridiculous - wouldnt stay in place and when it did it crashed - hence the latest hardware changes and firmware updates to the oplab module (I have had two oplab modules, including returns so have seen the rubbish first generation attempt at latching/staying in position). I have contacted TE twice for support - each time they said they were passing it onto "technical support" and then I never heard from them again. Each time I sent stuff back to where I bought it from. Also, look how long it has taken them to fix critical issues (even in firmware). Hopeless technical support. Great concept, dreadful execution.
Even given how cool their ideas are (and ,despite its flaws and flakiness I really do like it), I'd never touch anything from them again....
My blog: www.batguitars.co.uk
Github: www.github.com/forestcaver
Sours: https://modwiggler.com/forum/viewtopic.php?t=215680
Teenage Engineering's 'rumble' module puts haptic bass in the OP-Z
When I reviewed the OP-Z from Teenage Engineering, I was most curious about the expansion port. The diminutive portable synth and sequencer already packed a lot of musical power into a small box. The fact it could be further expanded was exciting. Today we're seeing one such example, with the announcement of the "rumble" module.
As the name suggests, the rumble module ($89) adds haptic feedback to the OP-Z, courtesy of a collaboration with Lofelt (of Basslet fame). At its most basic, rumble endows the OP-Z ($599) with a silent, vibrating metronome. Slot the module in, and you can feel the tempo, rather than hear it with the typical (and annoying) shrill "beep."
Of course, Teenage Engineering is all about creative fun, so you can also use the rumble module to add haptic "bass" to the OP-Z. That's where Lofelt made its name, with the wearable "subwoofer" Basslet. Haptic "bass" (it's of course, not bass at all, technically) gives the illusion of hearing/feeling low frequencies through the smart conversion of those frequencies into tactile movement.
Originally, Teenage Engineering was going to bake compatibility with the Basslet right into the OP-Z. That feature never materialized, and Lofelt has since moved on to more extensive products (such as its collaboration with Razer). So it's good to see that the idea wasn't totally lost.
Haptics are becoming a popular way of incorporating new feedback into our gadgets. It's more than just having your phone in "vibrate" mode, as anyone who's ever felt the slightly creepy "heartbeat" vibrations from an Apple Watch can tell you. Companies like Lofelt are fine-tuning the experience so that the haptic sensation is nuanced and specific. You won't just feel the bass, you'll sense all its textures, much like standing in front of a speaker, or when that guy drives past with a $4,000 car audio system.
Rumble joins the oplab module (MIDi and CV connectivity) on the Teenage Engineering website today, for the aforementioned $89.
All products recommended by Engadget are selected by our editorial team, independent of our parent company. Some of our stories include affiliate links. If you buy something through one of these links, we may earn an affiliate commission.
Sours: https://www.engadget.com/2019-09-12-teenage-engineerings-rumble-module-op-z.html
New OP-Z Firmware for Audio Inputs + Tape Tutorial - Teenage Engineering
For people starting out with CV, gates, triggers, midi, sync and so on, Teenage Engineering's oplab module for the OP-Z (I also made a printable cheatsheet for OP-Z ) is a wonderful starting point for experimentation. The connections and what they do can be confusing at first though! I made these cheatsheets for myself, but perhaps some of you will find them useful too. Have also posted my draft notes on a practical intro to CV.
This is the sticker I'd stick on the OP-Z when starting out, where red means you need a splitter or that you can't use a mono cable.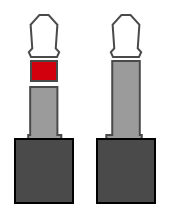 For more detail, see below: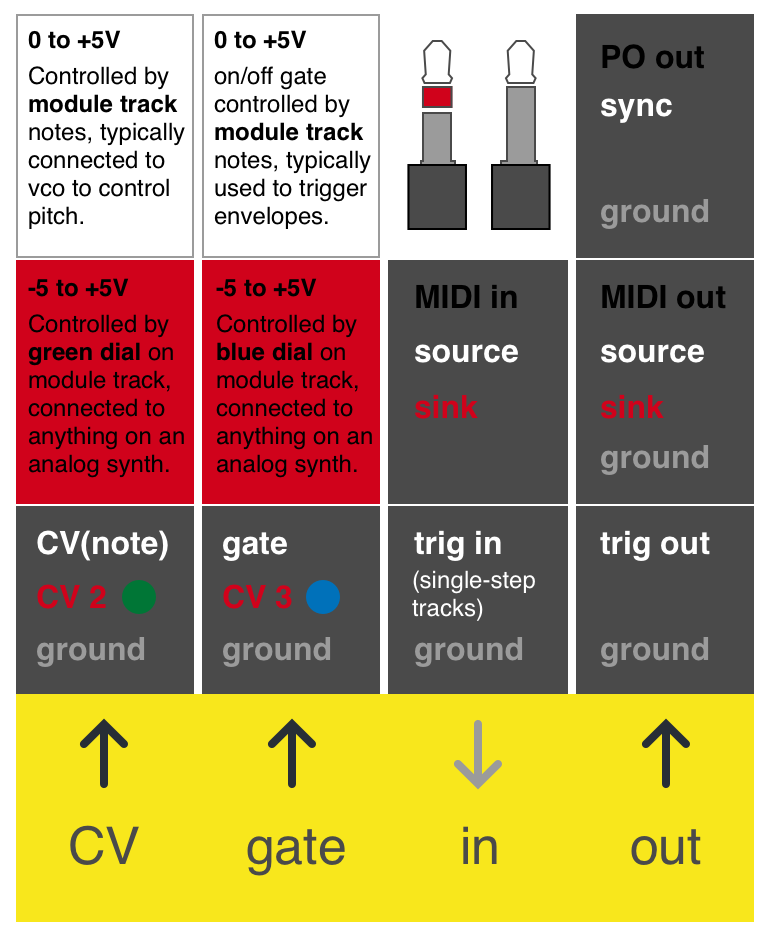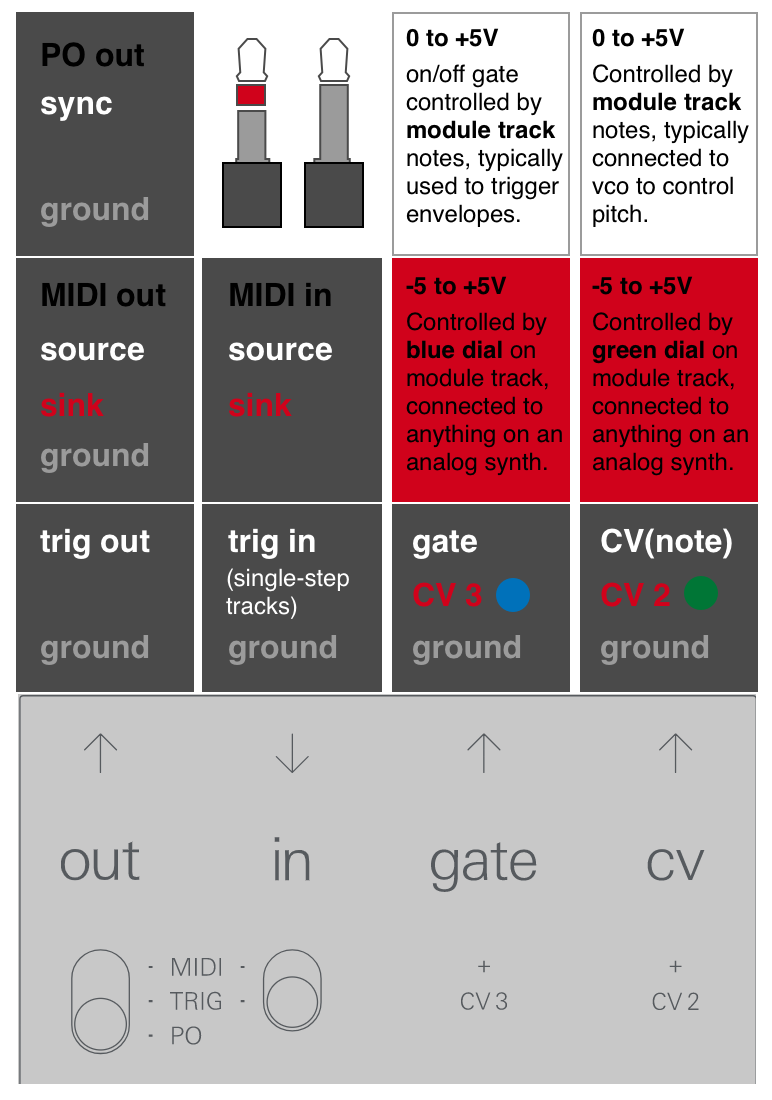 Sours: https://www.spongefile.com/making-sense-of-the-op-lab-module/
Z module op
Teenage Engineering and UK distributor Sound Technology Ltd will be showcasing the OP-Z Multimedia Sequencer and Synthesizer at Synth Fest 2019 together with its brand new oplab and Rumble expansion modules. The OP-Z recently received a significant firmware update, adding sampling capability and enhanced workflow. The expansion modules have also added extra connectivity via MIDI and CV, and the unique 'Rumble' module that provides haptic bass feedback.
About the OP-Z
In a truly portable format, the OP-Z is an advanced sequencer with incredible live performance features, stunning synth engines and sampling capability. Alongside audio, the OP-Z is also able to sequence images and incredible 3D visualisations using the free OP-Z app available on iOS & Mac (Android Support coming soon). As if that wasn't enough, the OP-Z can also sequence DMX lighting, making this pocket-sized sequencer capable of creating highly immersive multimedia performances.
Video: https://www.youtube.com/watch?v=_ElQyZyzfYQ
About the oplab expansion module
The new oplab expansion module adds CV, MIDI, and Pocket Operator sync, allowing the OP-Z to sequence and interact with other sound modules. The 4 ports on the back allow you to patch directly into most Eurorack Modular systems. Adding a 5-pin MIDI adapter lets you send & receive controller information from MIDI equipped hardware. Pocket Operator sync lets you jam with Teenage Engineering's Pocket Operator range.
Video: https://www.youtube.com/watch?v=SnLx_ucI4yM
About the Rumble expansion module

The new Rumble expansion module is a haptic subwoofer. It adds low frequency output to the OP-Z directly through your fingertips, bringing the unit to life. Rumble accurately replicates frequencies from 10Hz - 150Hz, giving the sensation of being plugged into a subwoofer without creating any sound. Rumble can also be used as a silent metronome, making the OP-Z pulse in time with the beat.
The Teenage Engineering range will be displayed on Stand L23 (UK distributor Sound Technology Ltd) at Synth Fest.
Sound Technology's Matt Milligan will also present a Teenage Engineering talk focusing on how the OP-Z is an incredible tool to inspire creativity at 12 noon on the Bar Stage.
For further information the event please visit https://www.synthfest.co.uk/
Sours: https://www.soundtech.co.uk/music-retail/teenageengineering/news/teenage-engineering-op-z-with-new-expansion-modules-shown-at-synth-fest-2019
Teenage Engineering PO Modular 400 + OP-Z via OPlab Module : Ambient
She barely reached it, Samir held tight Without letting go of her ass for a second, he continued to rigidly and rhythmically fuck the girl, helping her to thrust her with his hands. The husband called. Olya's everything went cold, but with the next push into the uterus, the lover would have switched something in her.
You will also like:
Walked to the exit of the office building, went out into the street and immediately saw my colleague Polina and another girl from another department stopping to smoke. Ladies, he nodded. - Please, do not freeze here, take care of your valuable health. The girls giggled, and I muttered "see you" and resolutely walked down the street, knocking the heels of.
1226
1227
1228
1229
1230