The War Photo No One Would Publish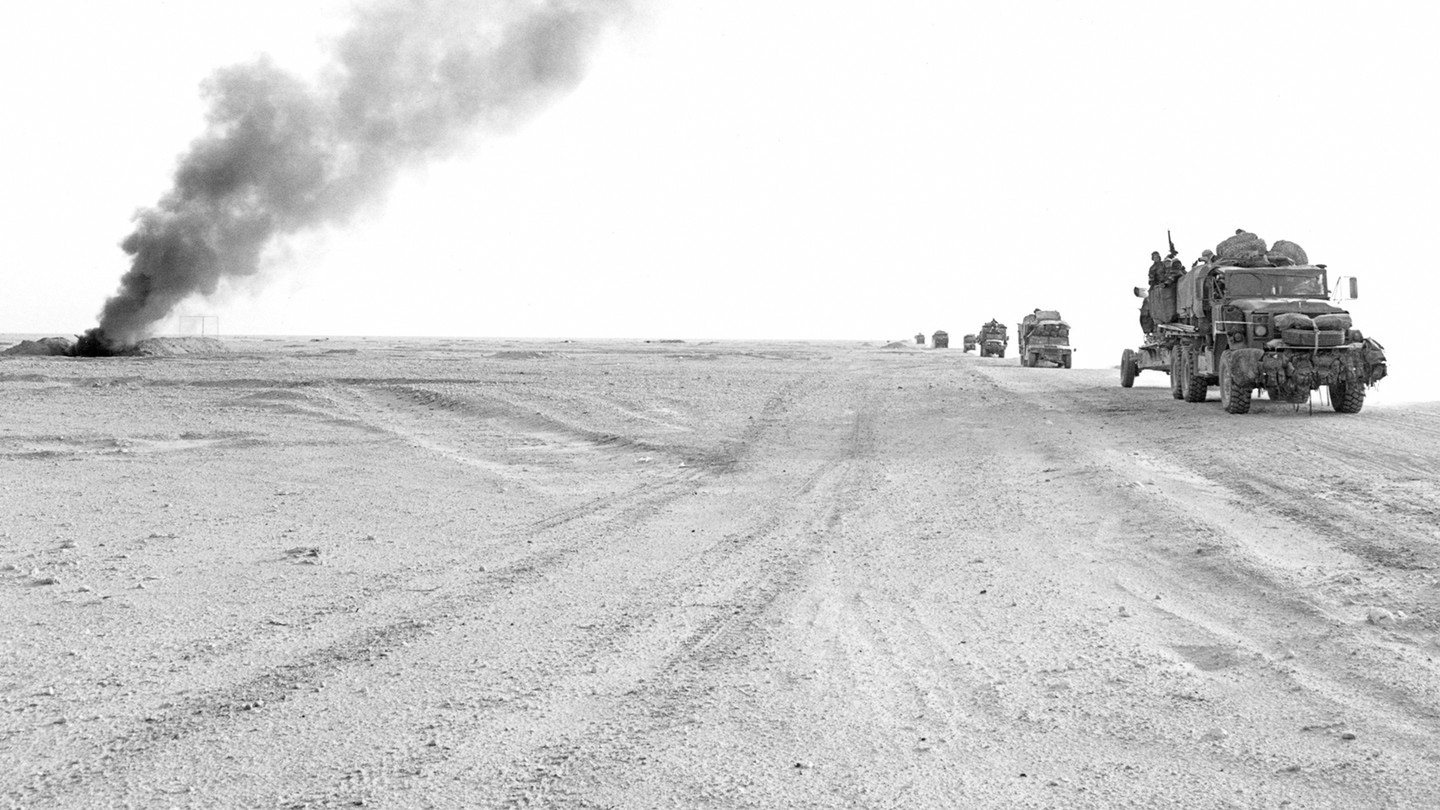 Global
When Kenneth Jarecke photographed an Iraqi man burned alive, he thought it would change the way Americans saw the Gulf War. But the media wouldn't run the picture.
By Torie Rose DeGhett
The Iraqi soldier died attempting to pull himself up over the dashboard of his truck. The flames engulfed his vehicle and incinerated his body, turning him to dusty ash and blackened bone. In a photograph taken soon afterward, the soldier's hand reaches out of the shattered windshield, which frames his face and chest. The colors and textures of his hand and shoulders look like those of the scorched and rusted metal around him. Fire has destroyed most of his features, leaving behind a skeletal face, fixed in a final rictus. He stares without eyes.
On February 28, 1991, Kenneth Jarecke stood in front of the charred man, parked amid the carbonized bodies of his fellow soldiers, and photographed him. At one point, before he died this dramatic mid-retreat death, the soldier had had a name. He'd fought in Saddam Hussein's army and had a rank and an assignment and a unit. He might have been devoted to the dictator who sent him to occupy Kuwait and fight the Americans. Or he might have been an unlucky young man with no prospects, recruited off the streets of Baghdad.
Jarecke took the picture just before a cease-fire officially ended Operation Desert Storm—the U.S.-led military action that drove Saddam Hussein and his troops out of Kuwait, which they had annexed and occupied the previous August. The image, and its anonymous subject, might have come to symbolize the Gulf War. Instead, it went unpublished in the United States, not because of military obstruction but because of editorial choices.
It's hard to calculate the consequences of a photograph's absence. But sanitized images of warfare, The Atlantic's Conor Friedersdorf argues, make it "easier … to accept bloodless language" such as 1991 references to "surgical strikes" or modern-day terminology like "kinetic warfare." The Vietnam War, in contrast, was notable for its catalog of chilling and iconic war photography. Some images, such as Ron Haeberle's pictures of the My Lai massacre, were initially kept from the public, but other violent images—Nick Ut's scene of child napalm victims and Eddie Adams's photo of a Vietcong man's execution—won Pulitzer Prizes and had a tremendous impact on the outcome of the war.
Not every gruesome photo reveals an important truth about conflict and combat. Last month, The New York Times decided—for valid ethical reasons—to remove images of dead passengers from an online story about Flight MH17 in Ukraine and replace them with photos of mechanical wreckage. Sometimes though, omitting an image means shielding the public from the messy, imprecise consequences of a war—making the coverage incomplete, and even deceptive.
In the case of the charred Iraqi soldier, the hypnotizing and awful photograph ran against the popular myth of the Gulf War as a "video-game war"—a conflict made humane through precision bombing and night-vision equipment. By deciding not to publish it, Time magazine and the Associated Press denied the public the opportunity to confront this unknown enemy and consider his excruciating final moments.
The image was not entirely lost. The Observer in the United Kingdom and Libération in France both published it after the American media refused. Many months later, the photo also appeared in American Photo, where it stoked some controversy, but came too late to have a significant impact. All of this surprised the photographer, who had assumed the media would be only too happy to challenge the popular narrative of a clean, uncomplicated war. "When you have an image that disproves that myth," he says today, "then you think it's going to be widely published."
"Let me say up front that I don't like the press," one Air Force officer declared, starting a January 1991 press briefing on a blunt note. The military's bitterness toward the media was in no small part a legacy of the Vietnam coverage decades before. By the time the Gulf War started, the Pentagon had developed access policies that drew on press restrictions used in the U.S. wars in Grenada and Panama in the 1980s. Under this so-called pool system, the military grouped print, TV, and radio reporters together with cameramen and photojournalists and sent these small teams on orchestrated press junkets, supervised by public-affairs officers (PAOs) who kept a close watch on their charges.
By the time Operation Desert Storm began in mid-January 1991, Kenneth Jarecke had decided he no longer wanted to be a combat photographer—a profession, he says, that "dominates your life." But after Saddam Hussein's invasion of Kuwait in August 1990, Jarecke developed a low opinion of the photojournalism coming out of Desert Shield, the prewar operation to build up troops and equipment in the Gulf. "It was one picture after another of a sunset with camels and a tank," he says. War was approaching, and Jarecke says he saw a clear need for a different kind of coverage. He felt he could fill that void.
After the UN's January 15, 1991, deadline for Iraq's withdrawal from Kuwait came and went, Jarecke, now certain he should go, persuaded Time magazine to send him to Saudi Arabia. He packed up his cameras and shipped out from Andrews Air Force Base on January 17—the first day of the aerial bombing campaign against Iraq.
Out in the field with the troops, Jarecke recalls, "anybody could challenge you," however absurdly and without reason. He remembers straying 30 feet away from his PAO and having a soldier bark at him, "What are you doing?" Jarecke retorted, "What do you mean what am I doing?"
Recounting the scene two decades later, Jarecke still sounds exasperated. "Some first lieutenant telling me, you know, where I'm gonna stand. In the middle of the desert."
"It was one picture after another of a sunset with camels and a tank."
As the war picked up in early February, PAOs accompanied Jarecke and several other journalists as they attached to the Army XVIII Airborne Corps and spent two weeks at the Saudi-Iraqi border doing next to nothing. That didn't mean nothing was happening—just that they lacked access to the action.
During the same period, the military photojournalist Lee Corkran was embedding with the U.S. Air Force's 614th Tactical Fighter Squadron in Doha, Qatar, and capturing their aerial bombing campaigns. He was there to take pictures for the Pentagon to use as it saw fit—not primarily for media use. In his images, pilots look over their shoulders to check on other planes. Bombs hang off the jets' wings, their sharp-edged darkness contrasting with the soft colors of the clouds and desert below. In the distance, the curvature of the earth is visible. On missions, Corkran's plane would often flip upside down at high speed as the pilots dodged missiles, leaving silvery streaks in the sky. Gravitational forces multiplied the weight of his cameras—so much so that if he had ever needed to eject from the plane, his equipment could have snapped his neck. This was the air war that composed most of the combat mission in the Gulf that winter.
The scenes Corkran witnessed weren't just off-limits to Jarecke; they were also invisible to viewers in the United States, despite the rise of 24-hour reporting during the conflict. Gulf War television coverage, as Ken Burns wrote at the time, felt cinematic and often sensational, with "distracting theatrics" and "pounding new theme music," as if "the war itself might be a wholly owned subsidiary of television."
Some of the most widely seen images of the air war were shot not by photographers, but rather by unmanned cameras attached to planes and laser-guided bombs. Grainy shots and video footage of the roofs of targeted buildings, moments before impact, became a visual signature of a war that was deeply associated with phrases such as "smart bombs" and "surgical strike." The images were taken at an altitude that erased the human presence on the ground. They were black-and-white shots, some with bluish or greenish casts. One from February 1991, published in the photo book In The Eye of Desert Storm by the now-defunct Sygma photo agency, showed a bridge that was being used as an Iraqi supply route. In another, black plumes of smoke from French bombs blanketed an Iraqi Republican Guard base like ink blots. None of them looked especially violent.
The hardware-focused coverage of the war removed the empathy that Jarecke says is crucial in photography, particularly photography that's meant to document death and violence. "A photographer without empathy," he remarks, "is just taking up space that could be better used."
In late February, during the war's final hours, Jarecke and the rest of his press pool drove across the desert, each of them taking turns behind the wheel. They had been awake for several days straight. "We had no idea where we were. We were in a convoy," Jarecke recalls. He dozed off.
When he woke up, they had parked and the sun was about to rise. It was almost 6 o'clock in the morning. The group received word that a cease-fire was a few hours away, and Jarecke remembers another member of his pool cajoling the press officer into abandoning the convoy and heading toward Kuwait City.
The group figured they were in southern Iraq, somewhere in the desert about 70 miles away from Kuwait City. They began driving toward Kuwait, hitting Highway 8 and stopping to take pictures and record video footage. They came upon a jarring scene: burned-out Iraqi military convoys and incinerated corpses. Jarecke sat in the truck, alone with Patrick Hermanson, a public-affairs officer. He moved to get out of the vehicle with his cameras.
Hermanson found the idea of photographing the scene distasteful. When I asked him about the conversation, he recalled asking Jarecke, "What do you need to take a picture of that for?" Implicit in his question was a judgment: There was something dishonorable about photographing the dead.
"I'm not interested in it either," Jarecke recalls replying. He told the officer that he didn't want his mother to see his name next to photographs of corpses. "But if I don't take pictures like these, people like my mom will think war is what they see in movies." As Hermanson remembers, Jarecke added, "It's what I came here to do. It's what I have to do."
"He let me go," Jarecke recounts. "He didn't try to stop me. He could have stopped me because it was technically not allowed under the rules of the pool. But he didn't stop me and I walked over there."
"If I had thought about how horrific the guy looked, I wouldn't have been able to make the picture."
More than two decades later, Hermanson notes that Jarecke's resulting picture was "pretty special." He doesn't need to see the photograph to resurrect the scene in his mind. "It's seared into my memory," he says, "as if it happened yesterday."
The incinerated man stared back at Jarecke through the camera's viewfinder, his blackened arm reaching over the edge of the truck's windshield. Jarecke recalls that he could "see clearly how precious life was to this guy, because he was fighting for it. He was fighting to save his life to the very end, till he was completely burned up. He was trying to get out of that truck."
Jarecke wrote later that year in American Photo magazine that he "wasn't thinking at all about what was there; if I had thought about how horrific the guy looked, I wouldn't have been able to make the picture." Instead, he maintained his emotional remove by attending to the more prosaic and technical elements of photography. He kept himself steady; he concentrated on the focus. The sun shone in through the rear of the destroyed truck and backlit his subject. Another burned body lay directly in front of the vehicle, blocking a close-up shot, so Jarecke used the full 200mm zoom lens on his Canon EOS-1.
In his other shots of the same scene, it is apparent that the soldier could never have survived, even if he had pulled himself up out of the driver's seat and through the window. The desert sand around the truck is scorched. Bodies are piled behind the vehicle, indistinguishable from one another. A lone, burned man lies face down in front of the truck, everything incinerated except the soles of his bare feet. In another photograph, a man lies spread-eagle on the sand, his body burned to the point of disintegration, but his face mostly intact and oddly serene. A dress shoe lies next to his body.
The group continued on across the desert, passing through more stretches of highway littered with the same fire-ravaged bodies and vehicles. Jarecke and his pool were possibly the first members of the Western media to come across these scenes, which appeared along what eventually became known as the Highway of Death, sometimes referred to as the Road to Hell.
The retreating Iraqi soldiers had been trapped. They were frozen in a traffic jam, blocked off by the Americans, by Mutla Ridge, by a minefield. Some fled on foot; the rest were strafed by American planes that swooped overhead, passing again and again to destroy all the vehicles. Milk vans, fire trucks, limousines, and one bulldozer appeared in the wreckage alongside armored cars and trucks, and T-55 and T-72 tanks. Most vehicles held fully loaded, but rusting, Kalashnikov variants. According to descriptions from reporters like The New York Times' R. W. Apple and The Observer's Colin Smith, amid the plastic mines, grenades, ammunition, and gas masks, a quadruple-barreled antiaircraft gun stood crewless and still pointing skyward. Personal items, like a photograph of a child's birthday party and broken crayons, littered the ground beside weapons and body parts. The body count never seems to have been determined, although the BBC puts it in the "thousands."
"In one truck," wrote Colin Smith in a March 3 dispatch for The Observer, "the radio had been knocked out of the dashboard but was still wired up and faintly picking up some plaintive Arabic air which sounded so utterly forlorn I thought at first it must be a cry for help."
Following the February 28 cease-fire that ended Desert Storm, Jarecke's film roll with the image of the incinerated soldier reached the Joint Information Bureau in Dhahran, Saudi Arabia, where the military coordinated and corralled the press, and where pool editors received and filed stories and photographs. At that point, with the operation over, the photograph would not have needed to pass through a security screening, says Maryanne Golon, who was the on-site photo editor for Time in Saudi Arabia and is now the director of photography for TheWashington Post. Despite the obviously shocking content, she tells me she reacted like an editor in work mode. She selected it, without debate or controversy among the pool editors, to be scanned and transmitted. The image made its way back to the editors' offices in New York City.
Jarecke also made his way from Saudi Arabia to New York. Passing through Heathrow Airport on a layover, he bought a copy of the March 3 edition of The Observer. He opened it to find his photograph on page 9, printed at the top across eight columns under the heading "The Real Face of War."
That weekend in March, when The Observer's editors made the final decision to print the image, every magazine in North America made the opposite choice. Jarecke's photograph did not even appear on the desks of most U.S. newspaper editors (the exception being The New YorkTimes, which had a photo wire service subscription but nonetheless declined to publish the image). The photograph was entirely absent from American media until far past the time when it was relevant to ground reporting from Iraq and Kuwait. Golon says she wasn't surprised by this, even though she'd chosen to transmit it to the American press. "I didn't think there was any chance they'd publish it," she says.
Apart from The Observer, the only major news outlet to run the Iraqi soldier's photograph at the time was the Parisian news daily Libération, which ran it on March 4. Both newspapers refrained from putting the image on the front page, though they ran it prominently inside. But Aidan Sullivan, the pictures editor for the British Sunday Times, told the British Journal of Photography on March 14 that he had opted instead for a wide shot of the carnage: a desert highway littered with rubble. He challenged The Observer: "We would have thought our readers could work out that a lot of people had died in those vehicles. Do you have to show it to them?"
"I didn't think there was any chance they'd publish it," says the editor who sent Jarecke's photo to New York.
"There were 1,400 [Iraqi soldiers] in that convoy, and every picture transmitted until that one came, two days after the event, was of debris, bits of equipment," Tony McGrath, The Observer's pictures editor, was quoted as saying in the same article. "No human involvement in it at all; it could have been a scrap yard. That was some dreadful censorship."
The media took it upon themselves to "do what the military censorship did not do," says Robert Pledge, the head of the Contact Press Images photojournalism agency that has represented Jarecke since the 1980s. The night they received the image, Pledge tells me, editors at the Associated Press's New York City offices pulled the photo entirely from the wire service, keeping it off the desks of virtually all of America's newspaper editors. It is unknown precisely how, why, or by whom the AP's decision was handed down.
Vincent Alabiso, who at the time was the executive photo editor for the AP, later distanced himself from the wire service's decision. In 2003, he admitted to American Journalism Review that the photograph ought to have gone out on the wire and argued that such a photo would today.
Yet the AP's reaction was repeated at Time and Life. Both magazines briefly considered the photo, unofficially referred to as "Crispy," for publication. The photo departments even drew up layout plans. Time, which had sent Jarecke to the Gulf in the first place, planned for the image to accompany a story about the Highway of Death.
"We fought like crazy to get our editors to let us publish that picture," the former photo director Michele Stephenson tells me. As she recalls, Henry Muller, the managing editor, told her, "Time is a family magazine." And the image was, when it came down to it, just too disturbing for the outlet to publish. It was, to her recollection, the only instance during the Gulf War where the photo department fought but failed to get an image into print.
James Gaines, the managing editor of Life, took responsibility for the ultimate decision not to run Jarecke's image in his own magazine's pages, despite the photo director Peter Howe's push to give it a double-page spread. "We thought that this was the stuff of nightmares," Gaines told Ian Buchanan of the British Journal of Photography in March 1991. "We have a fairly substantial number of children who read Life magazine," he added. Even so, the photograph was published later that month in one of Life's special issues devoted to the Gulf War—not typical reading material for the elementary-school set.
Stella Kramer, who worked as a freelance photo editor for Life on four special-edition issues on the Gulf War, tells me that the decision to not publish Jarecke's photo was less about protecting readers than preserving the dominant narrative of the good, clean war. Flipping through 23-year-old issues, Kramer expresses clear distaste at the editorial quality of what she helped to create. The magazines "were very sanitized," she says. "So that's why these issues are all basically just propaganda." She points out the picture on the cover of the February 25 issue: a young blond boy dwarfed by the American flag he's holding. "As far as Americans were concerned," she remarks, "nobody ever died."
The Associated Press pulled the photo entirely, keeping it off the desks of virtually all American newspaper editors.
"If pictures tell stories," Lee Corkran tells me, "the story should have a point. So if the point is the utter annihilation of people who were in retreat and all the charred bodies … if that's your point, then that's true. And so be it. I mean, war is ugly. It's hideous." To Corkran, who was awarded the Bronze Star for his Gulf War combat photography, pictures like Jarecke's tell important stories about the effects of American and allied airpower. Even Patrick Hermanson, the public-affairs officer who originally protested the idea of taking pictures of the scene, now says the media should not have censored the photo.
The U.S. military has now abandoned the pool system it used in 1990 and 1991, and the internet has changed the way photos reach the public. Even if the AP did refuse to send out a photo, online outlets would certainly run it, and no managing editor would be able to prevent it from being shared across various social platforms, or being the subject of extensive op-ed and blog commentary. If anything, today's controversies often center on the vast abundance of disturbing photographs, and the difficulty of putting them in a meaningful context.
Some have argued that showing bloodshed and trauma repeatedly and sensationally can dull emotional understanding. But never showing these images in the first place guarantees that such an understanding will never develop. "Try to imagine, if only for a moment, what your intellectual, political, and ethical world would be like if you had never seen a photograph," the author Susie Linfield asks in The Cruel Radiance, her book on photography and political violence. Photos like Jarecke's not only show that bombs drop on real people; they also make the public feel accountable. As David Carr wrote in The New York Times in 2003, war photography has "an ability not just to offend the viewer, but to implicate him or her as well."
As an angry 28-year-old Jarecke wrote in American Photo in 1991: "If we're big enough to fight a war, we should be big enough to look at it."
Sours: https://www.theatlantic.com/international/archive/2014/08/the-war-photo-no-one-would-publish/375762/
The Kill Team Photos
During the first five months of last year, a platoon of U.S. soldiers in Afghanistan went on a shooting spree, killing at least four unarmed civilians and mutilating several of the corpses. The "kill team" – members of the 5th Stryker Brigade stationed near Kandahar – took scores of photos chronicling their kills and their time in Afghanistan. Even before the war crimes became public, the Pentagon went to extraordinary measures to suppress the photos, launching a massive effort to find every file and pull the pictures out of circulation before they could touch off a scandal on the scale of Abu Ghraib.
The images – more than 150 of which have been obtained by Rolling Stone – portray a front-line culture among U.S. troops in which killing innocent civilians is seen as a cause for celebration. "Most people within the unit disliked the Afghan people," one of the soldiers told Army investigators. "Everyone would say they're savages."
Many of the photos depict explicit images of violent deaths that have yet to be identified by the Pentagon. Among the soldiers, the collection was treated like a war memento. It was passed from man to man on thumb drives and hard drives, the gruesome images of corpses and war atrocities filed alongside clips of TV shows, UFC fights and films such as Iron Man 2. One soldier kept a complete set, which he made available to anyone who asked.
Get the full story: The Kill Team: How U.S. Soldiers in Afghanistan Murdered Innocent Civilians
Sours: https://www.rollingstone.com/politics/politics-lists/the-kill-team-photos-10864/
PITY OF WAR: DEATH ON THE BATTLEFIELD*
*Disclaimer: "Pity of War: Death on the Battlefield" photos are dispalyed as historical documents of the era only and are not intended to promote or dissaprove any theories, views, notions, as well as any political, milirtary, social and any other types actions for or against anybody and/or anything. Some portions of this webpage may contain extremely graphic images, which may offend sensitive viewers and are not recommended for viewing by persons under the age of 18. Viewer discretion is strongly advised. If you are unsure, please leave this webpage now.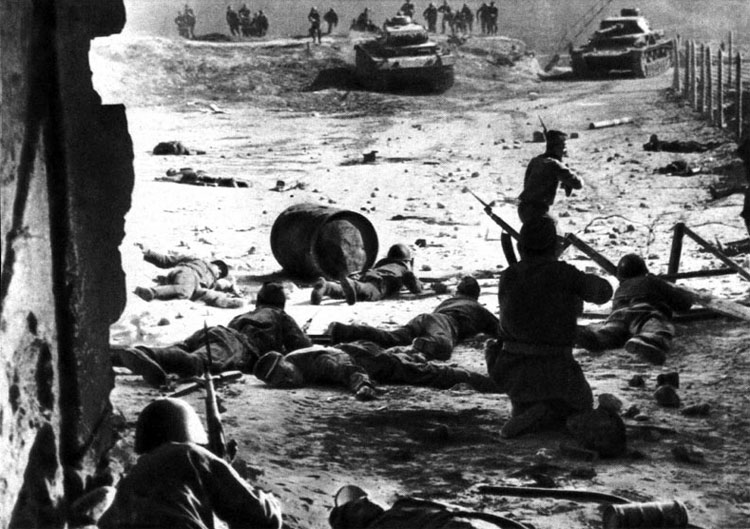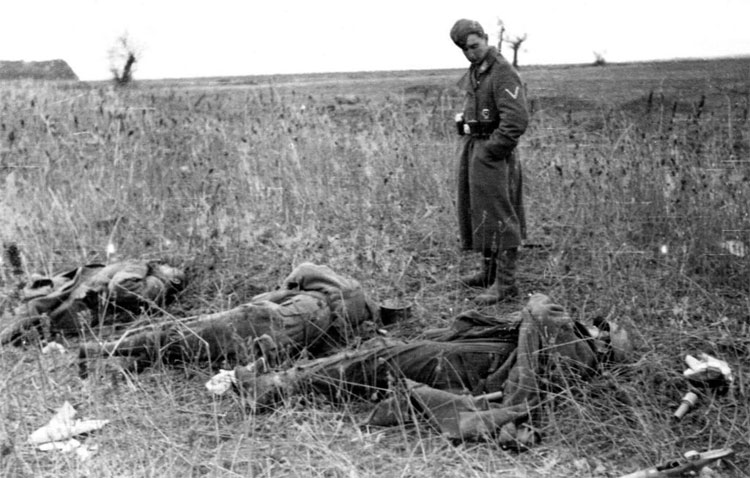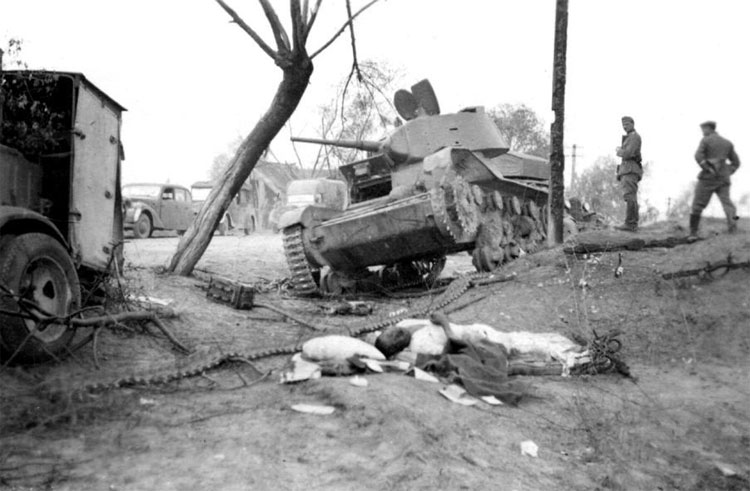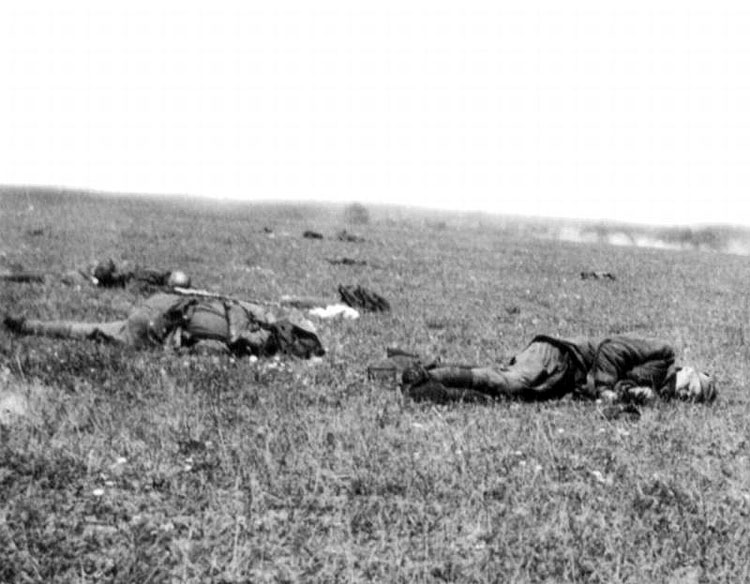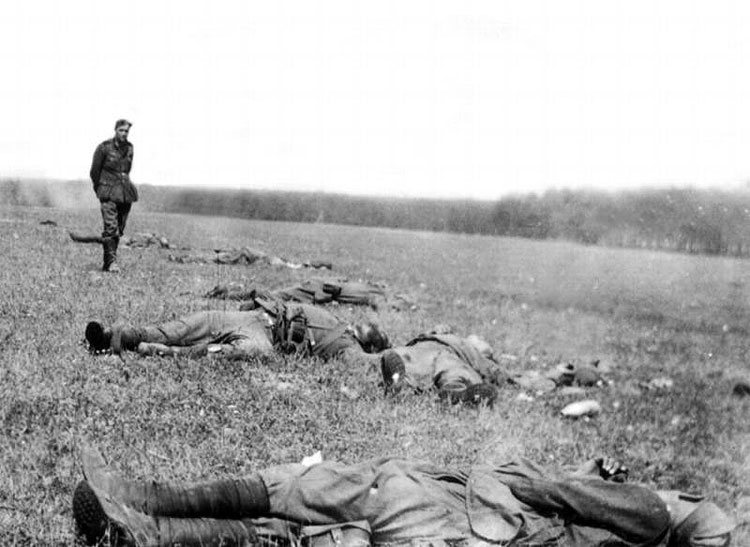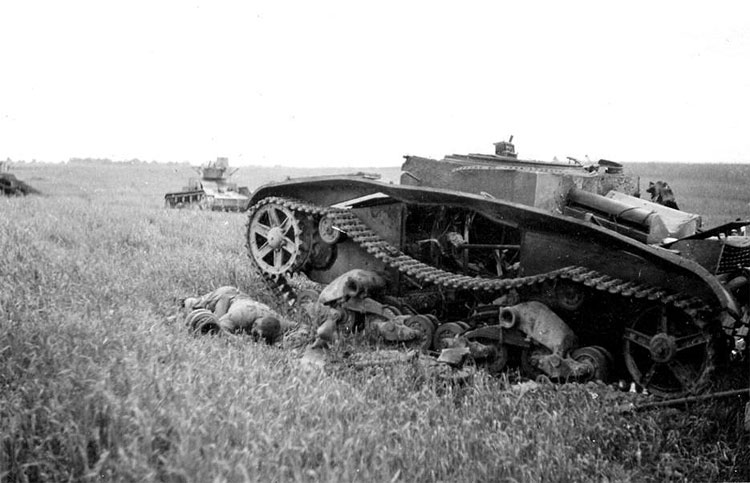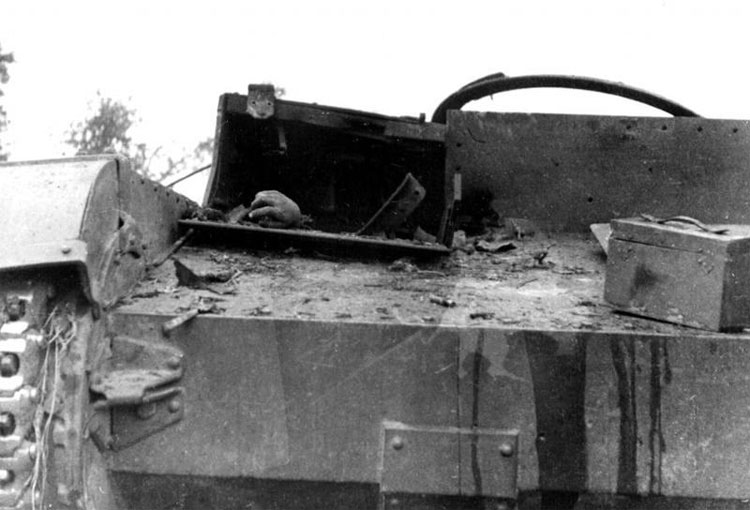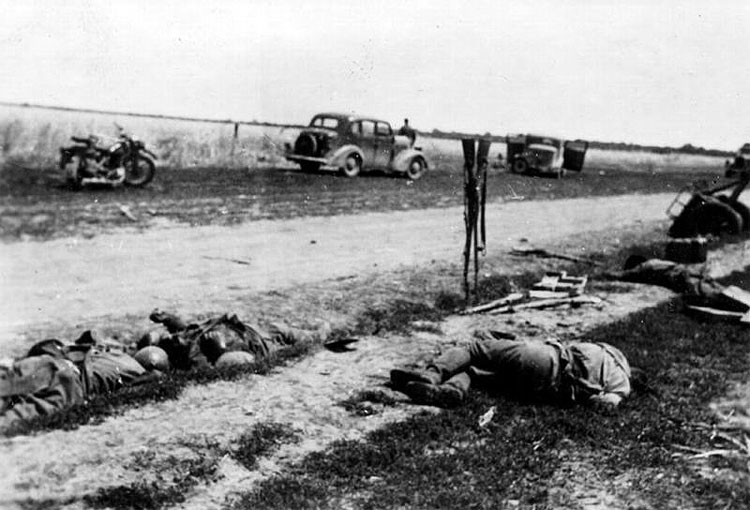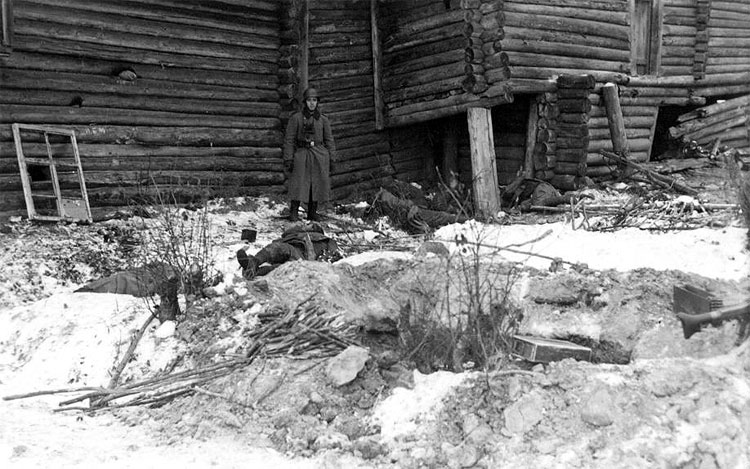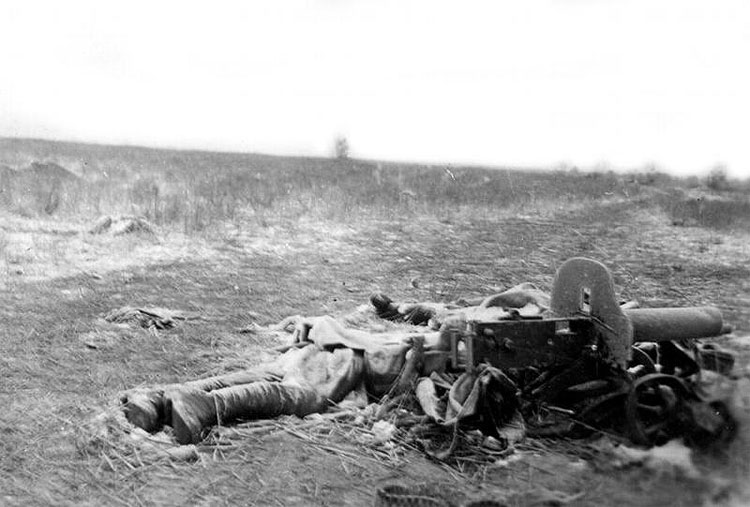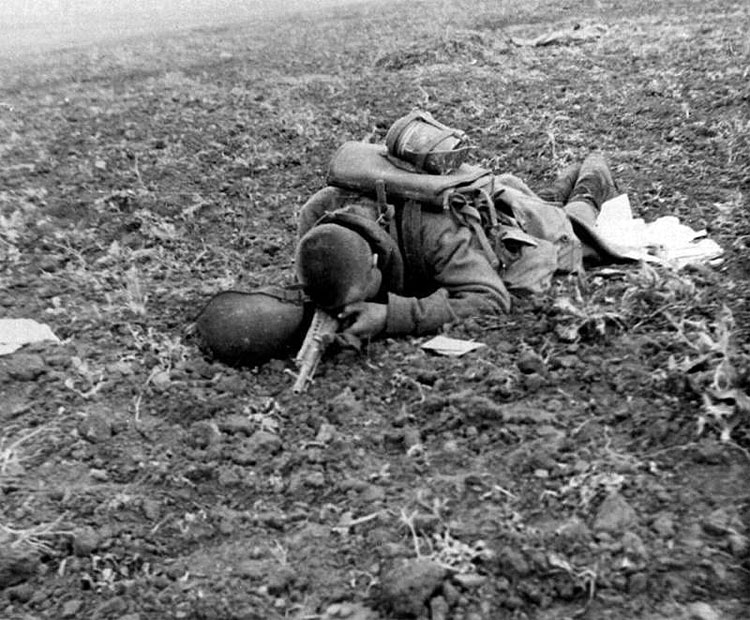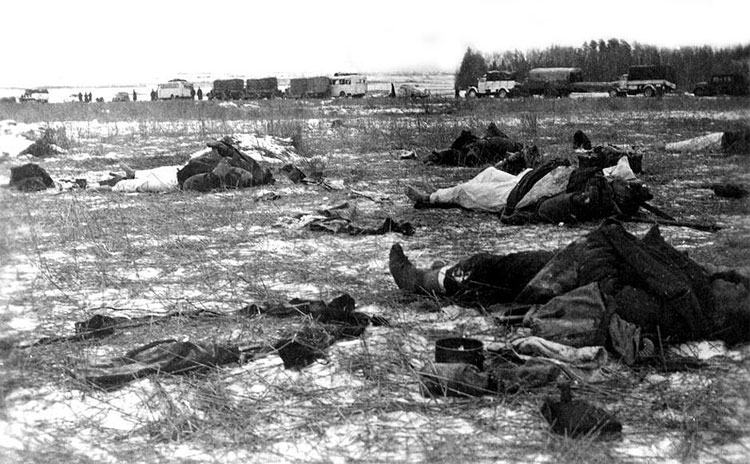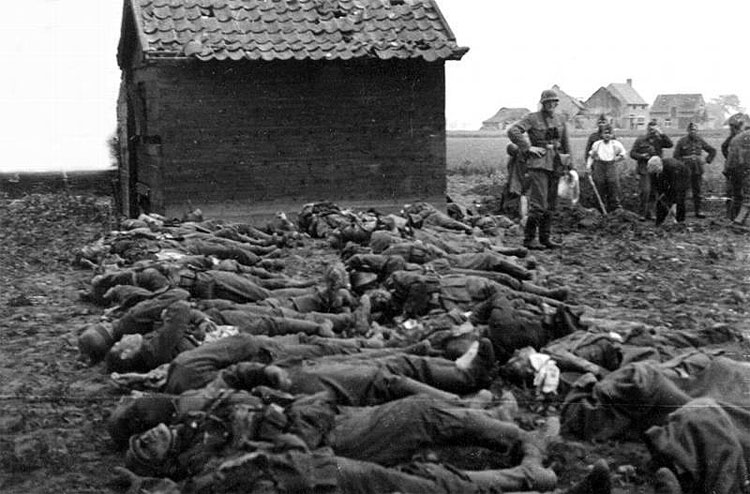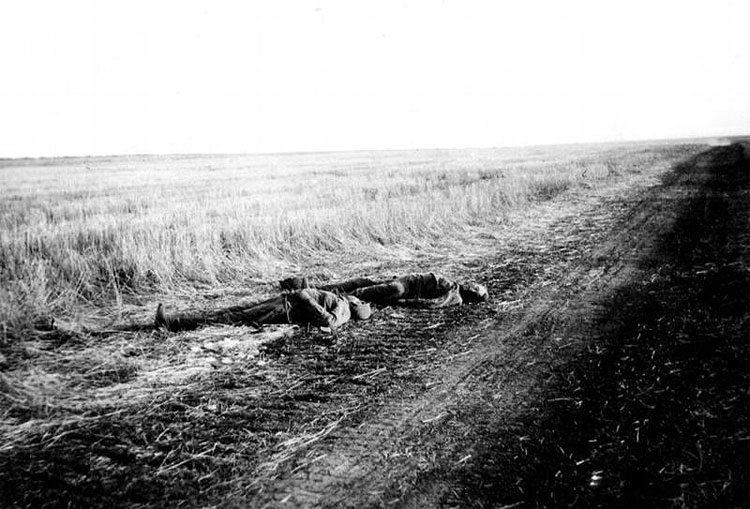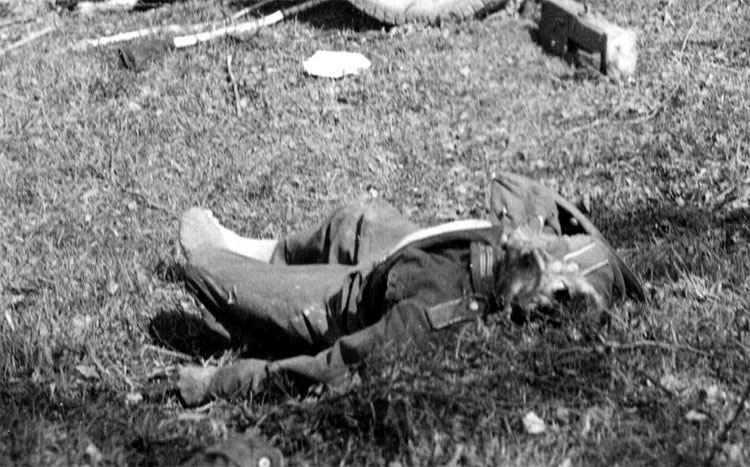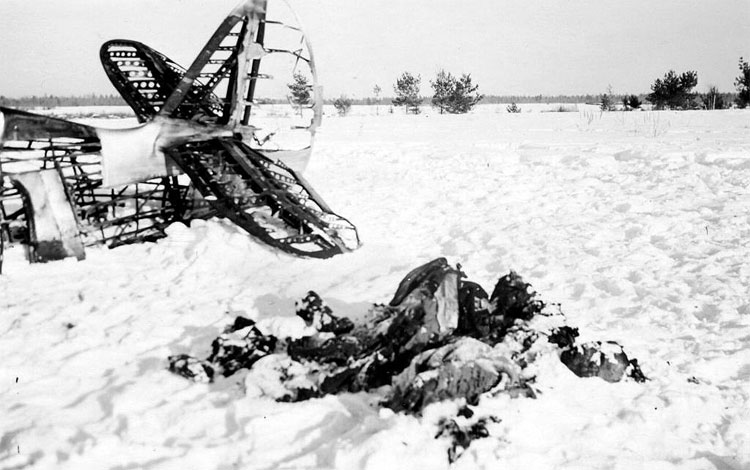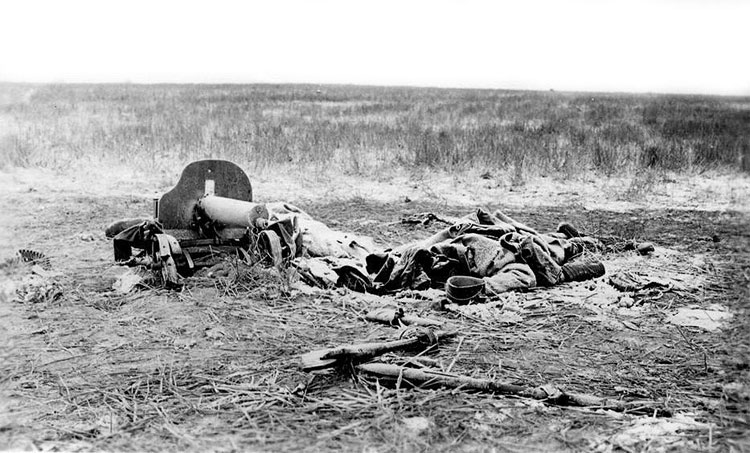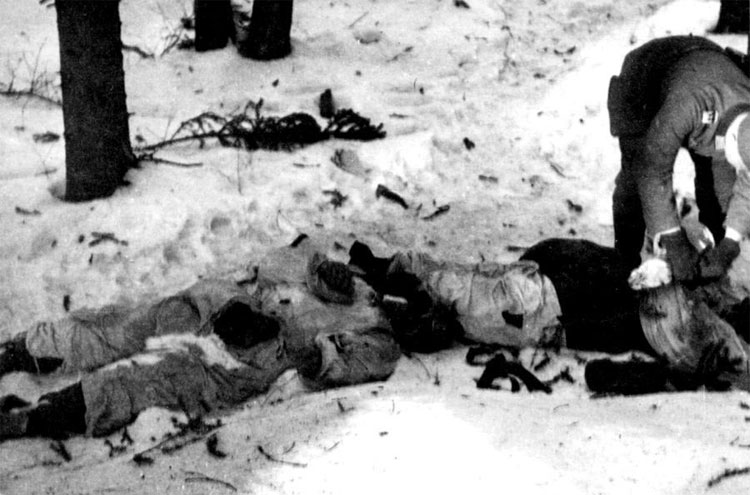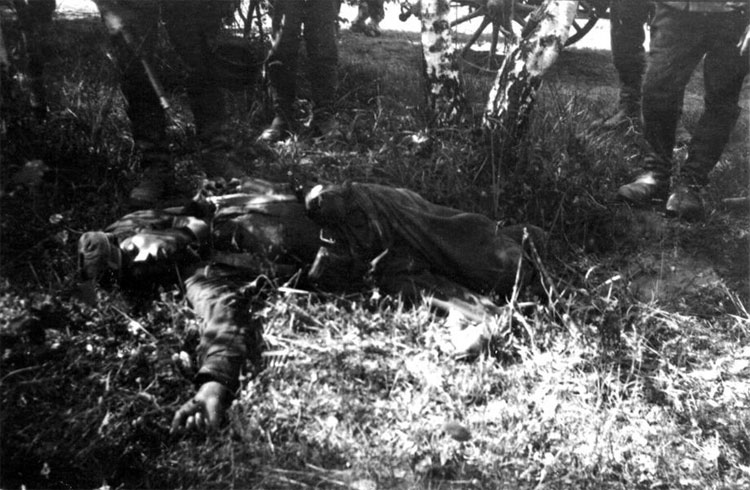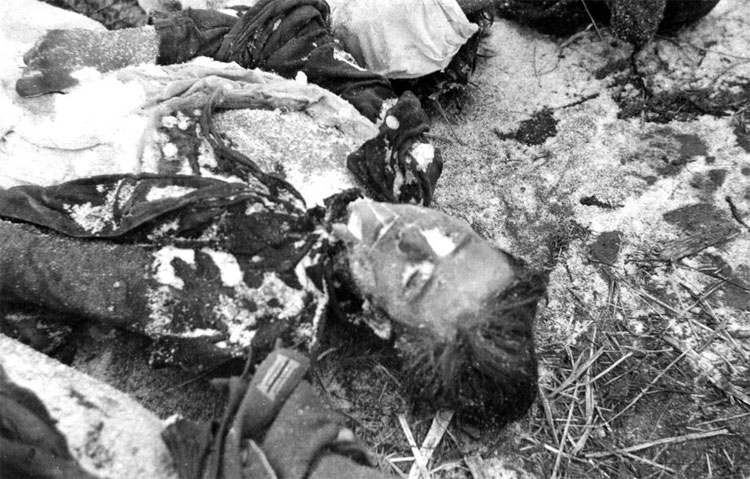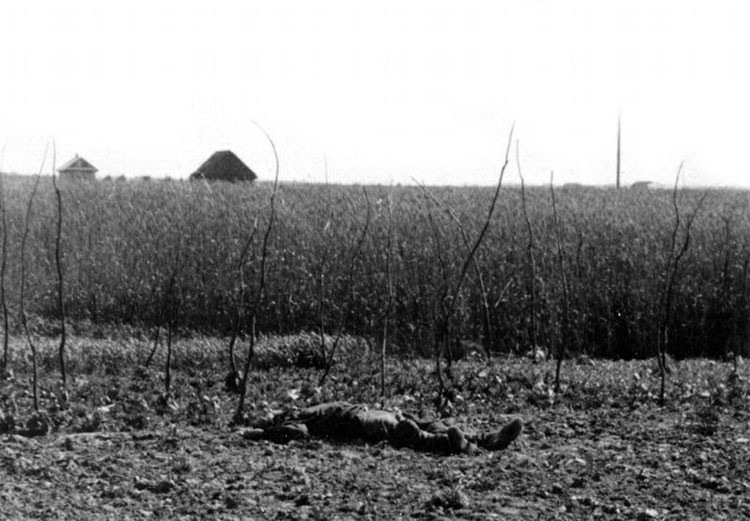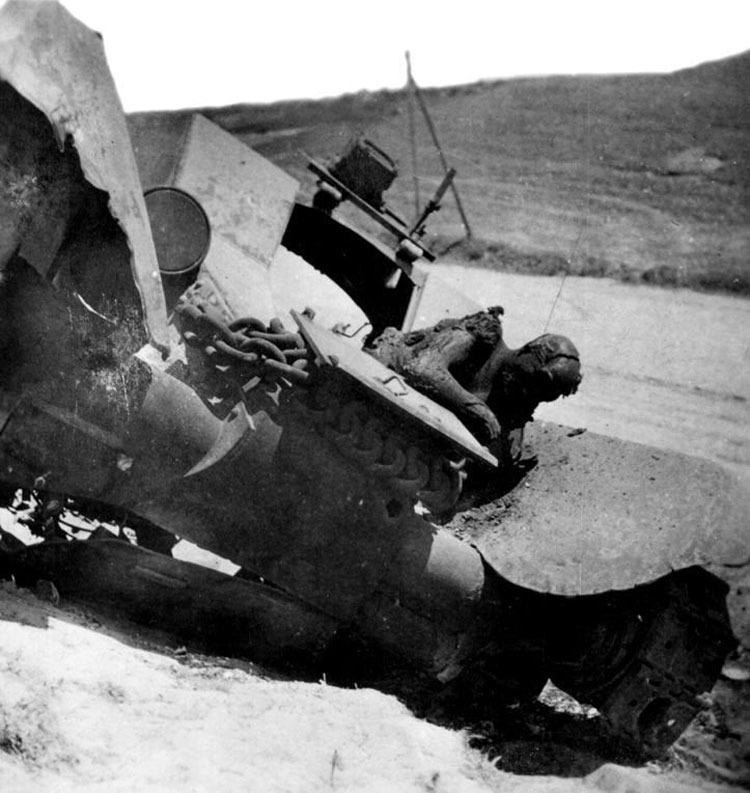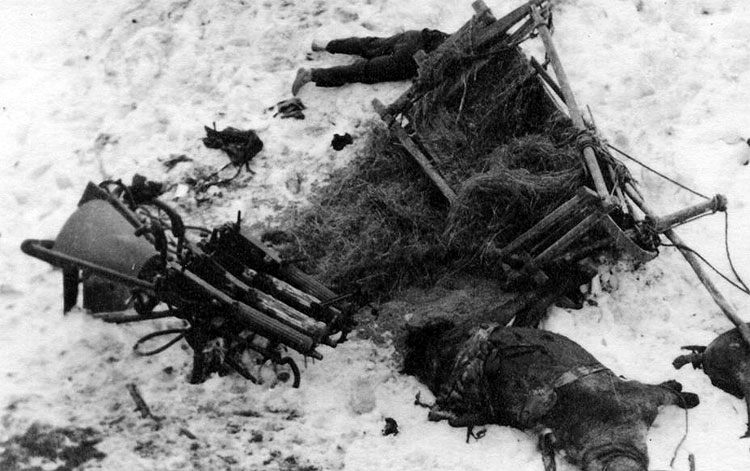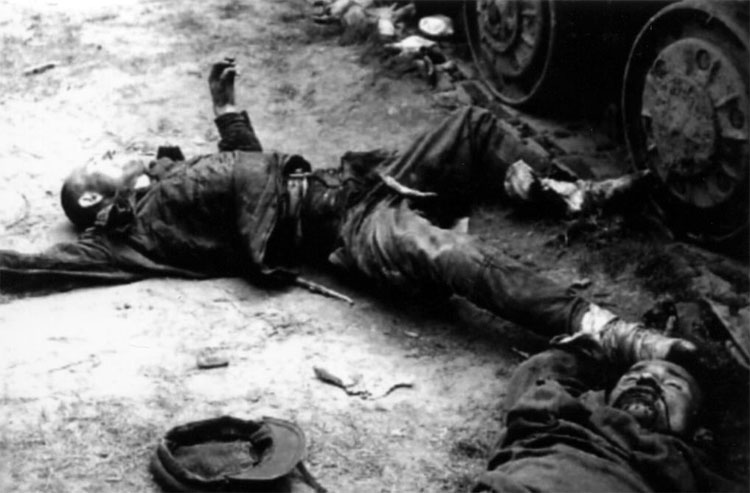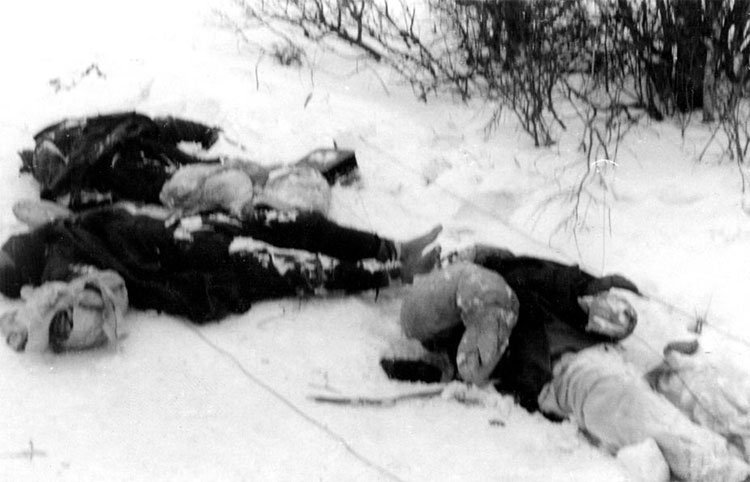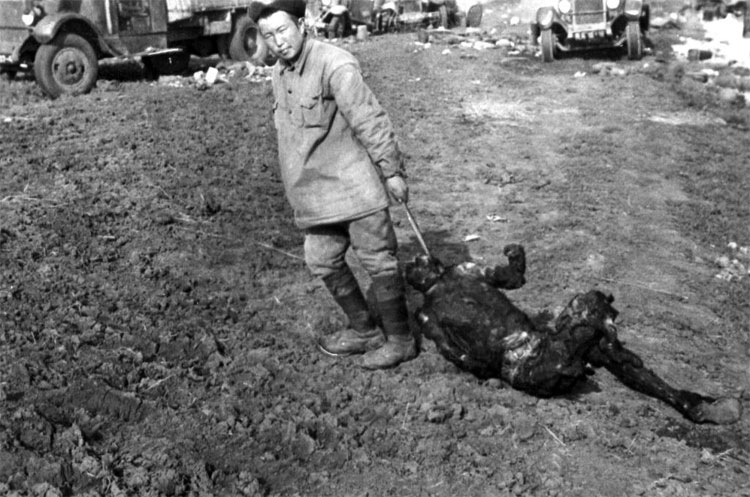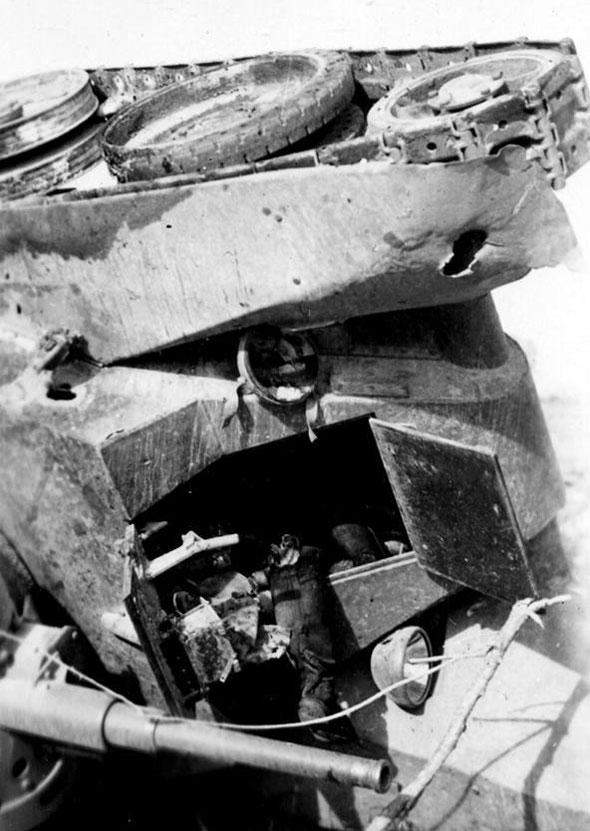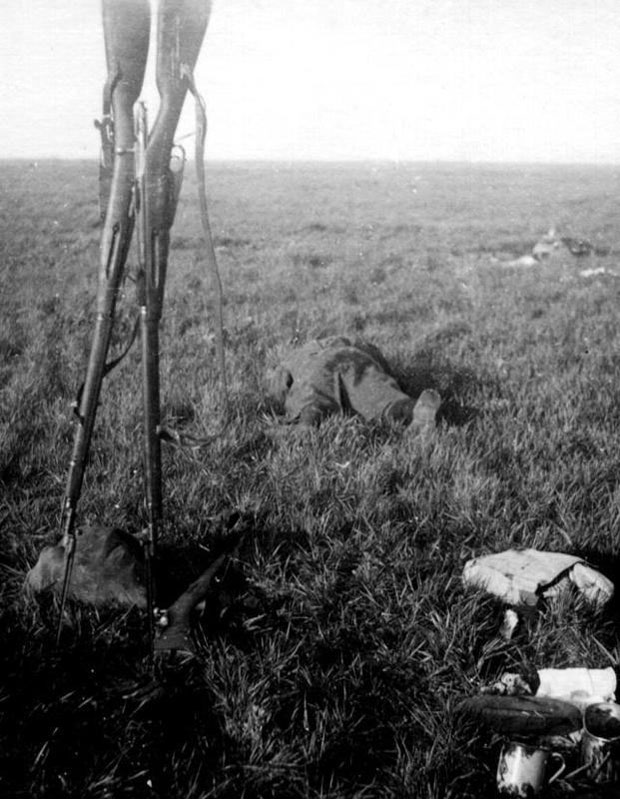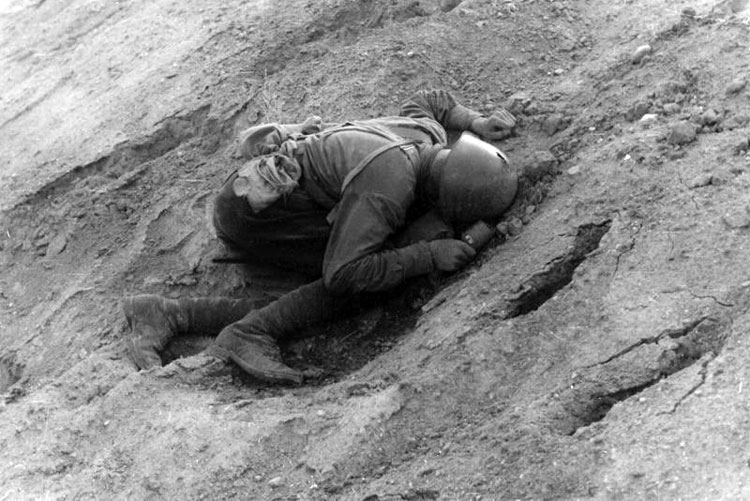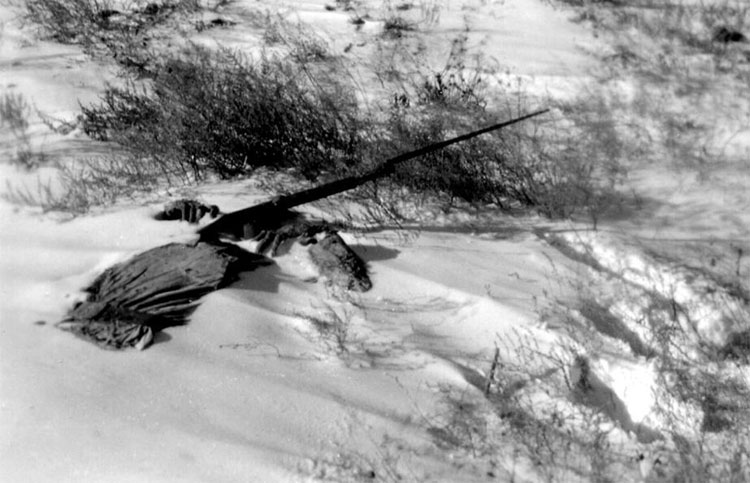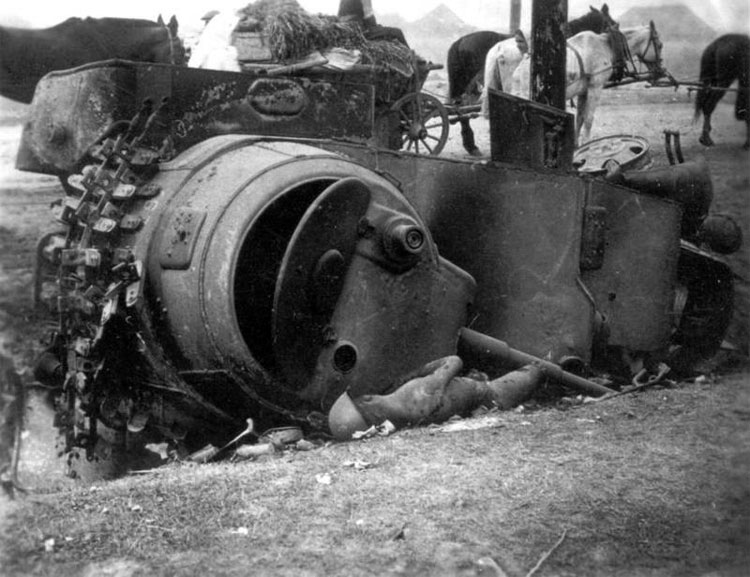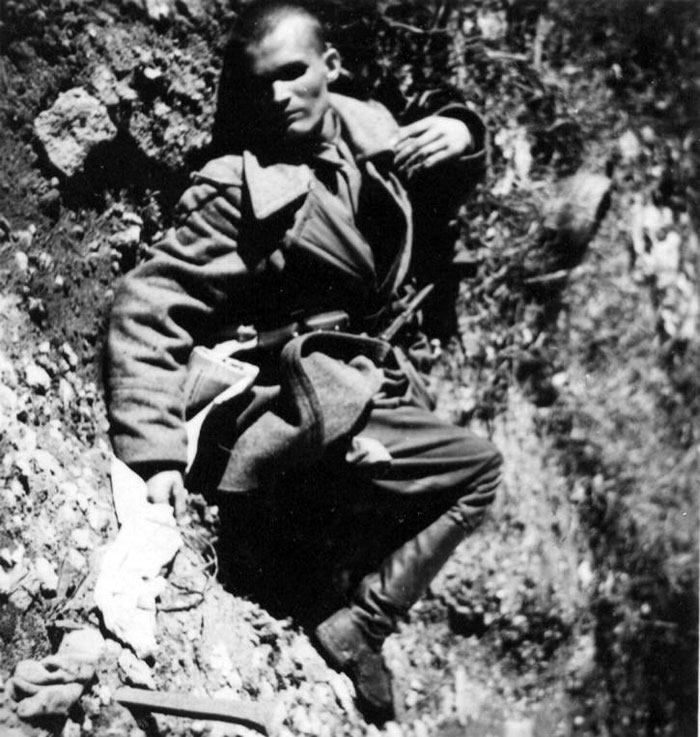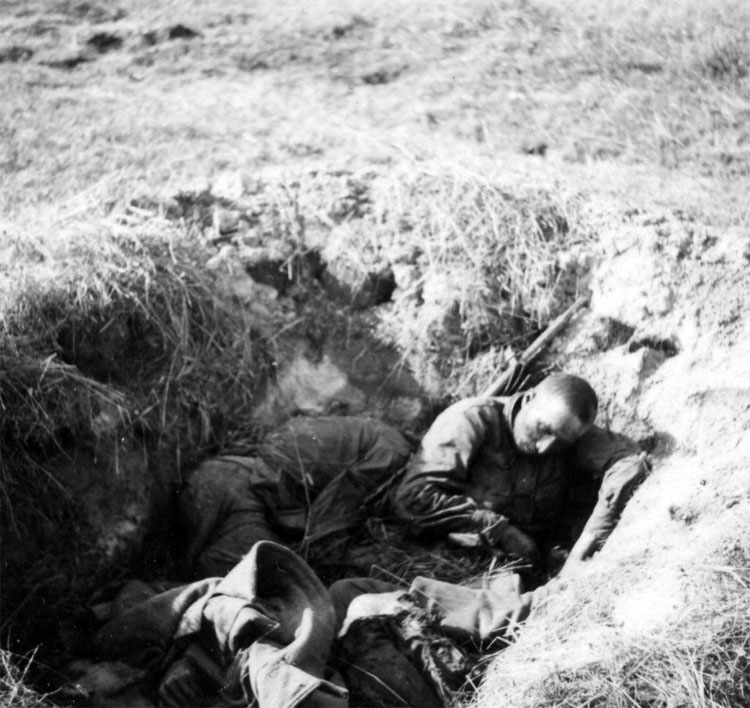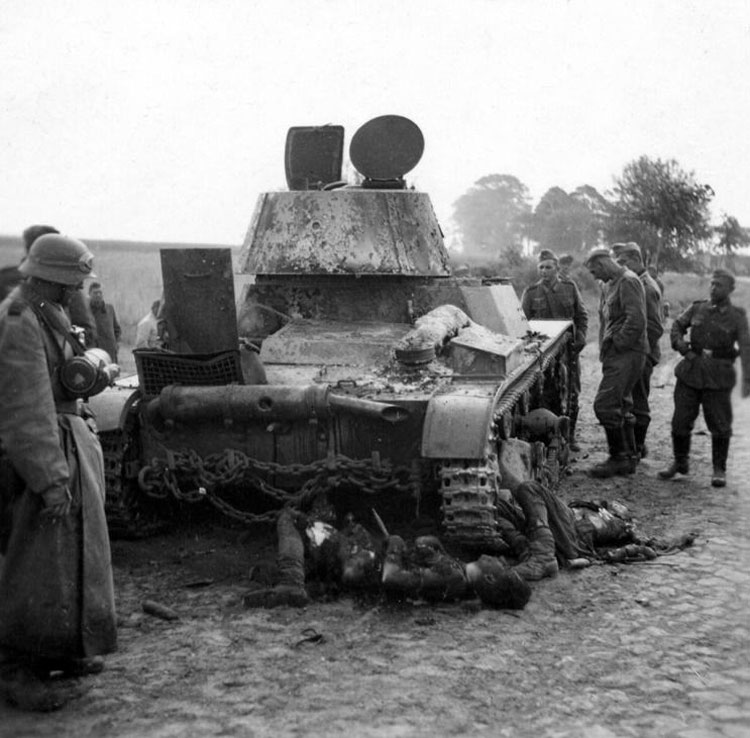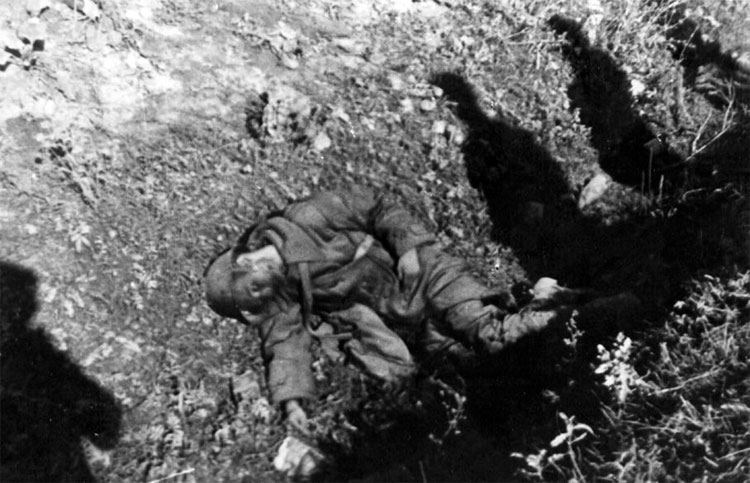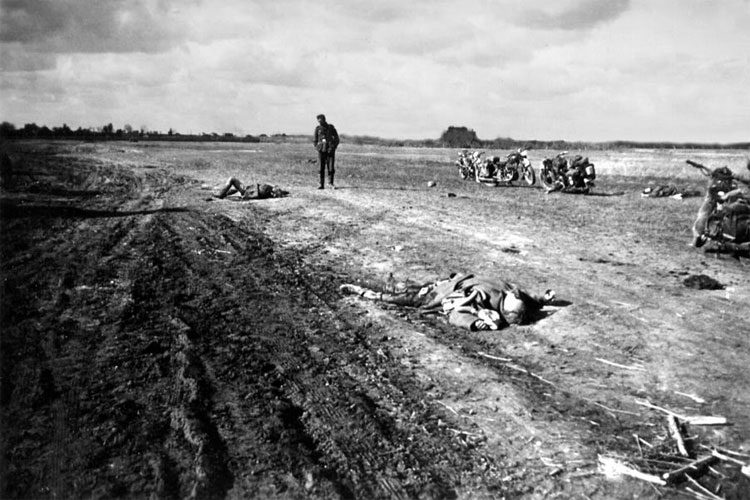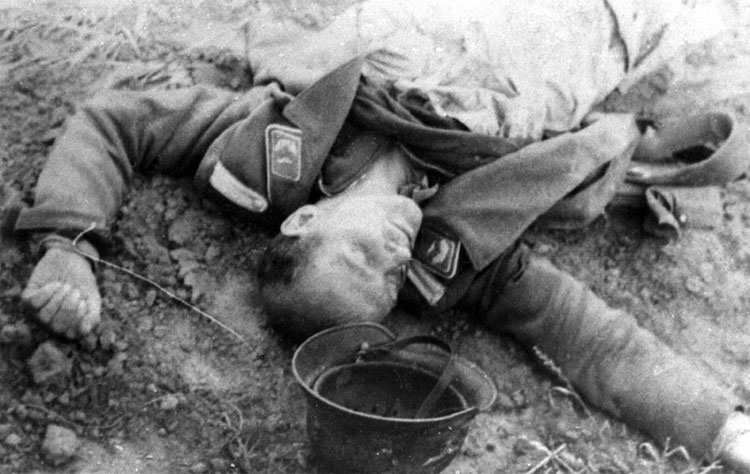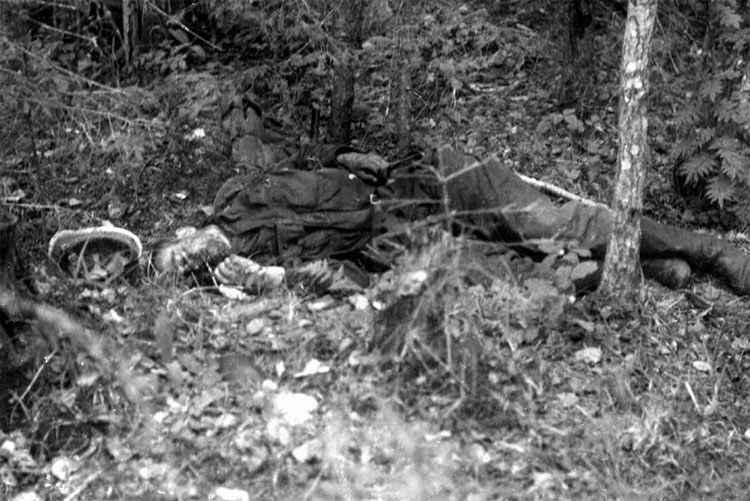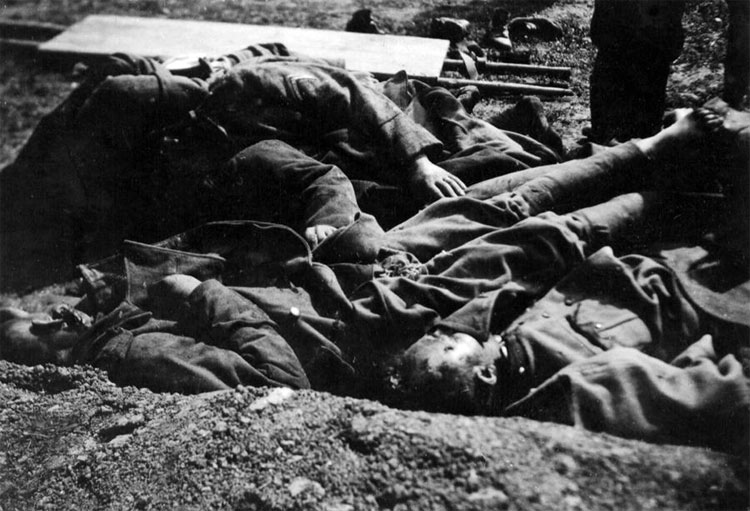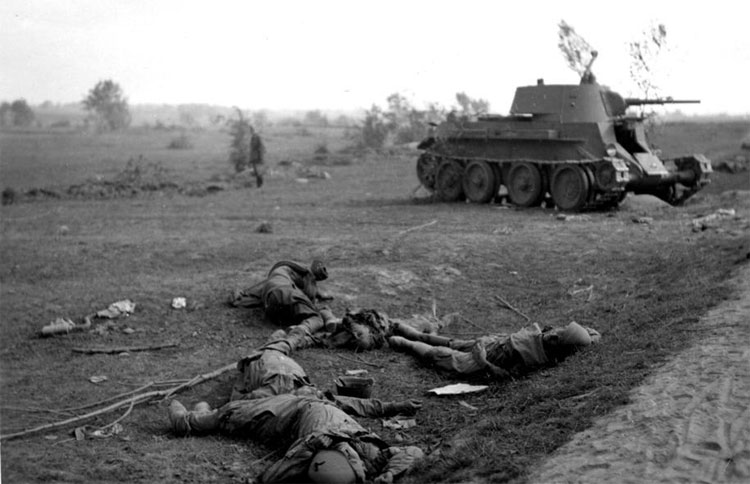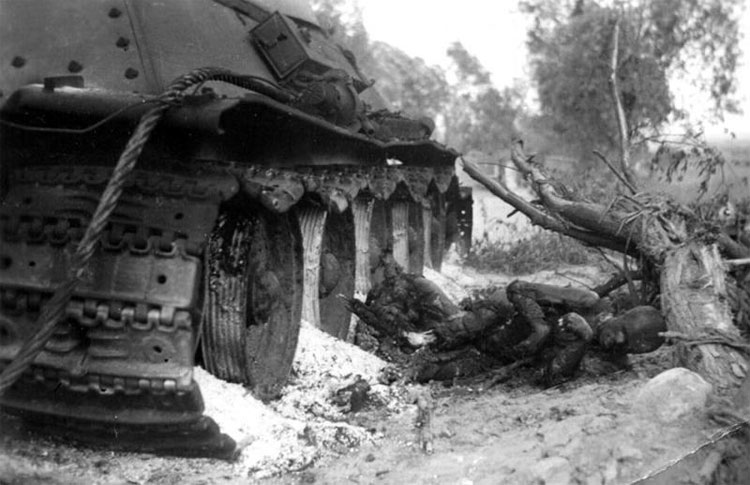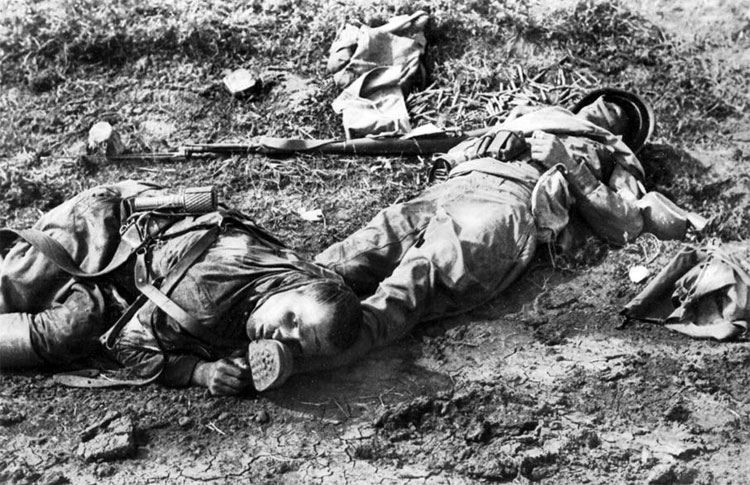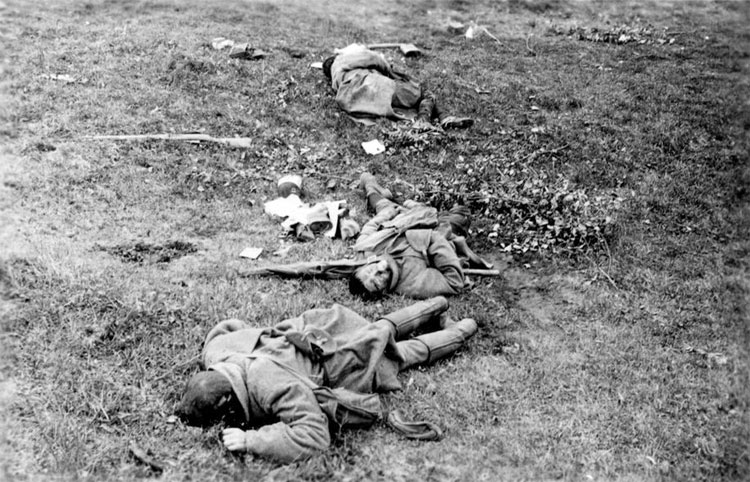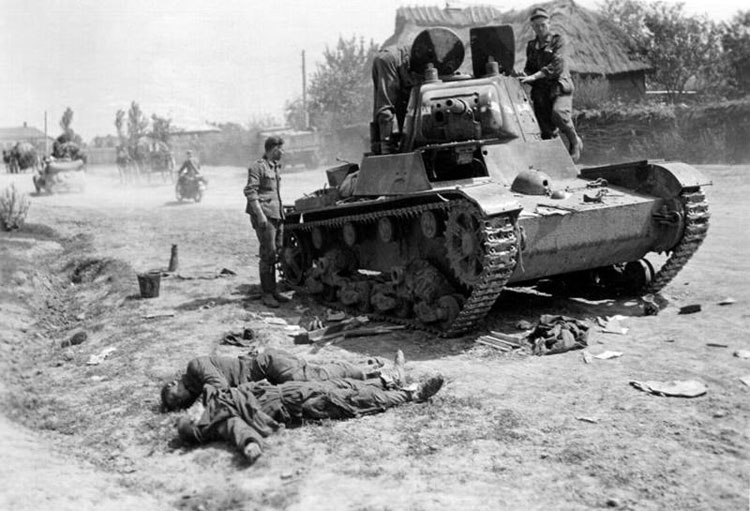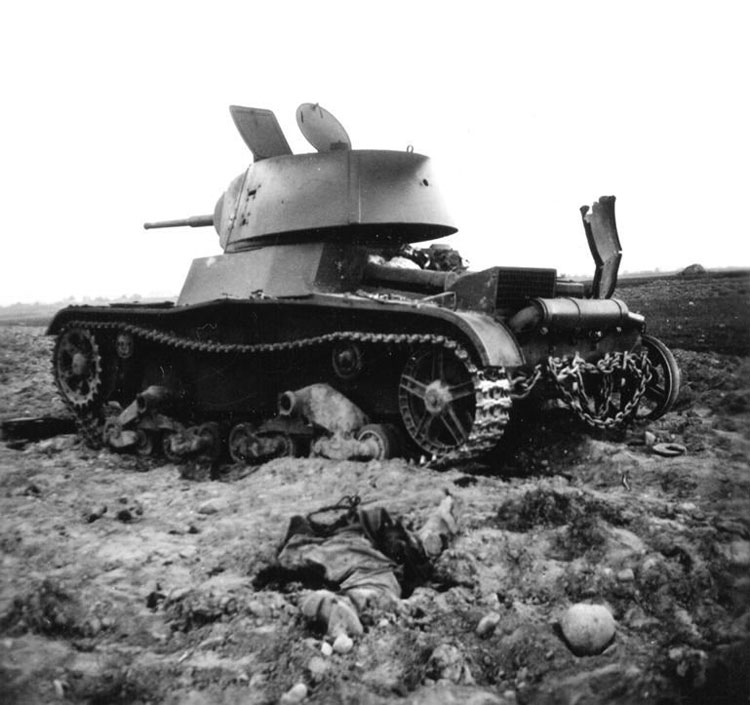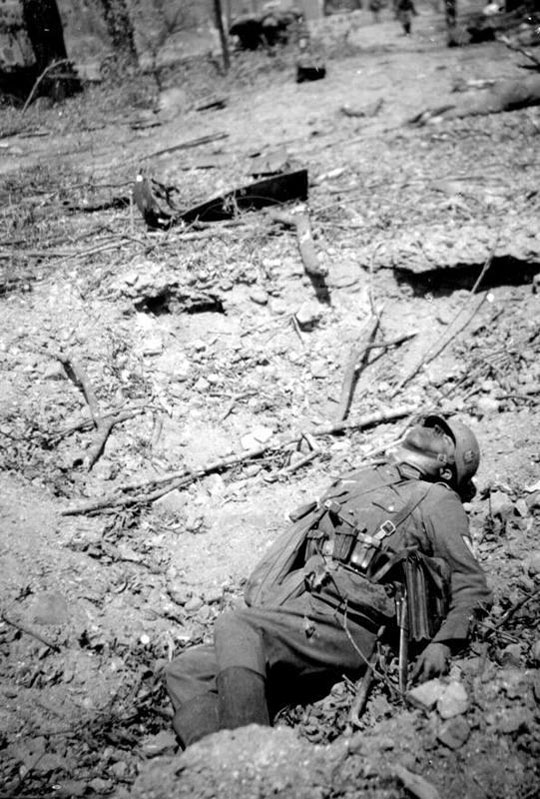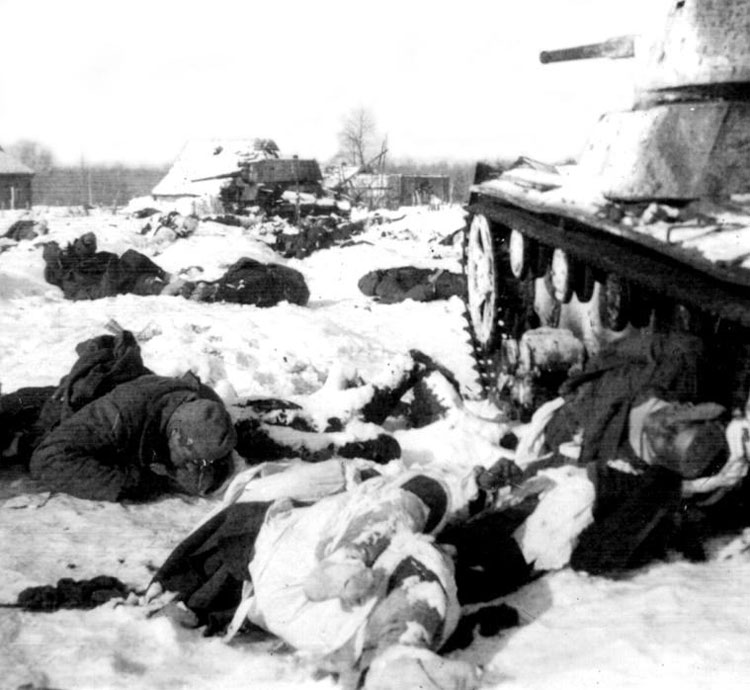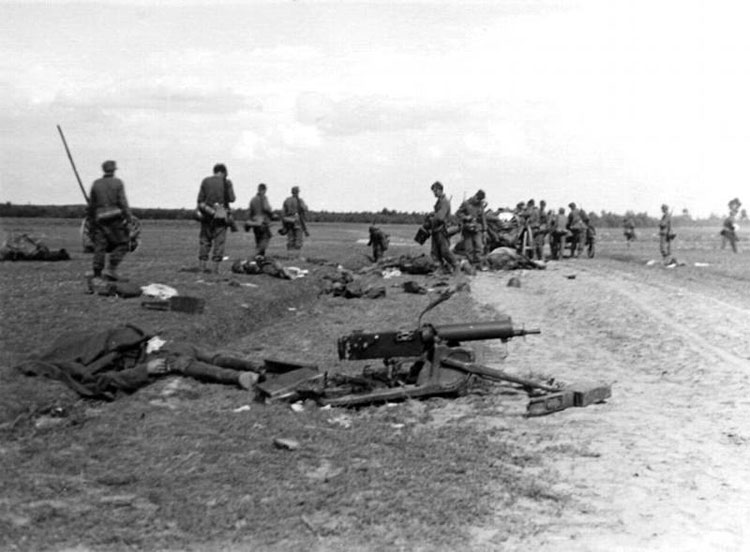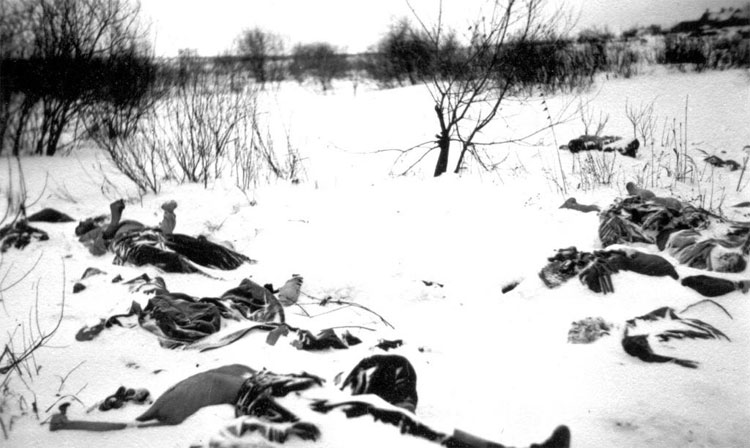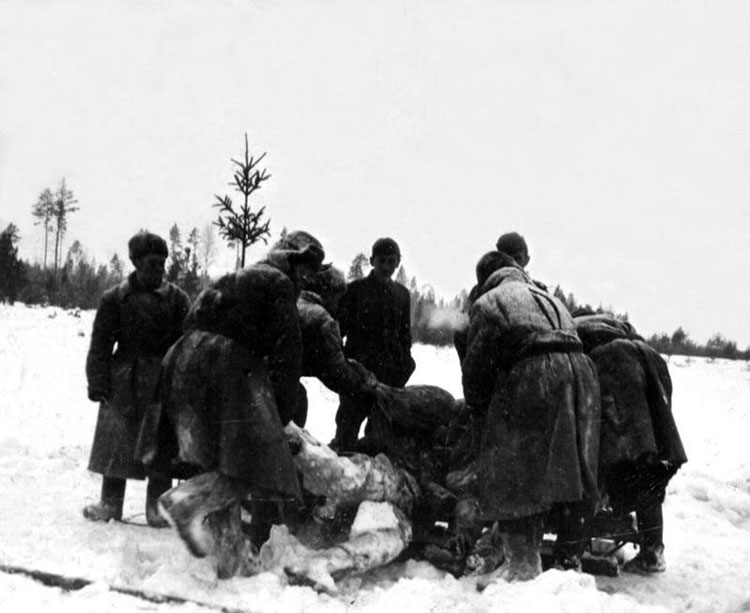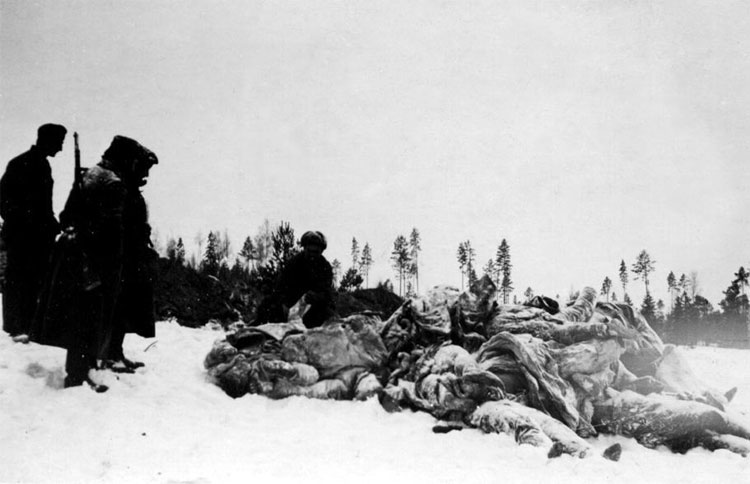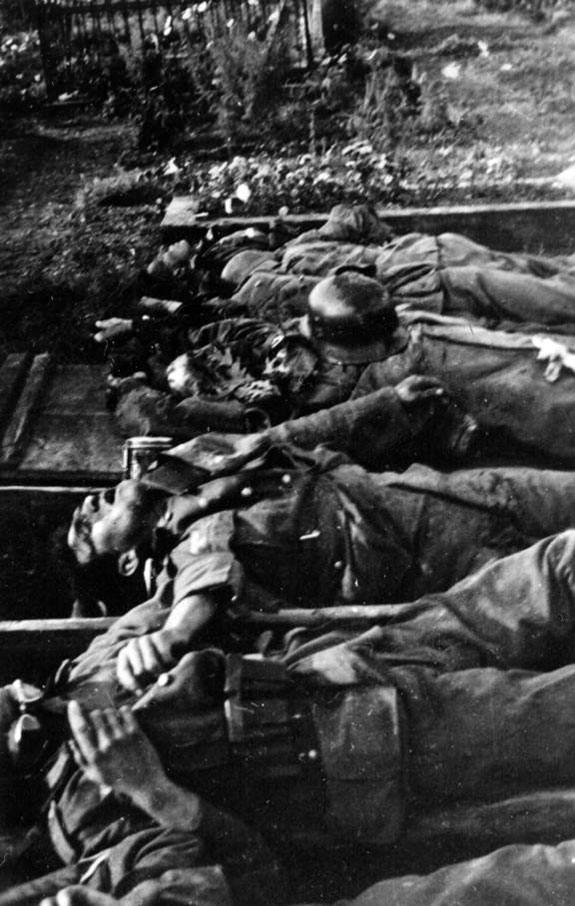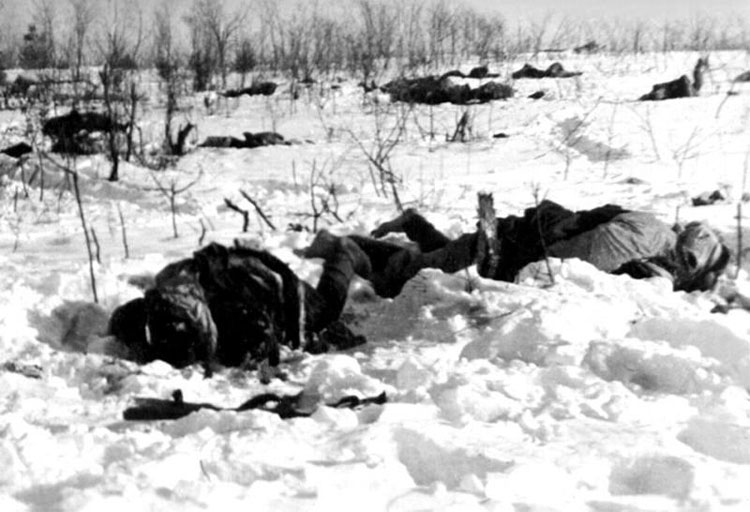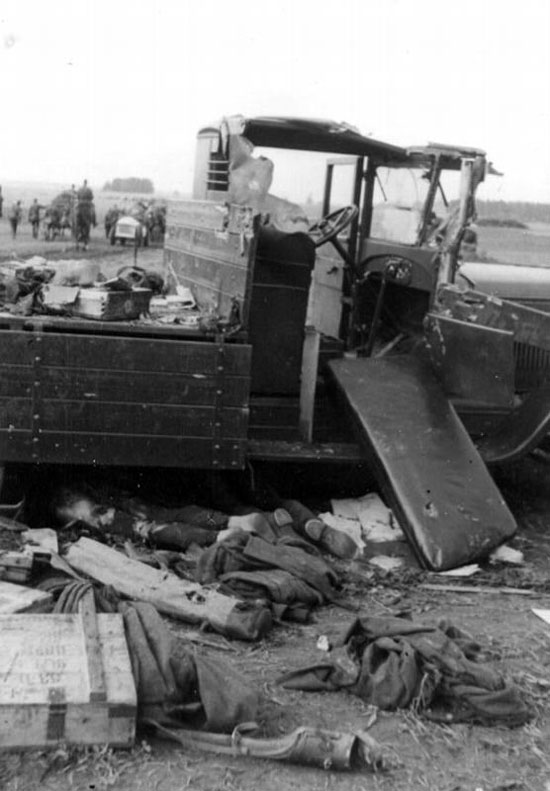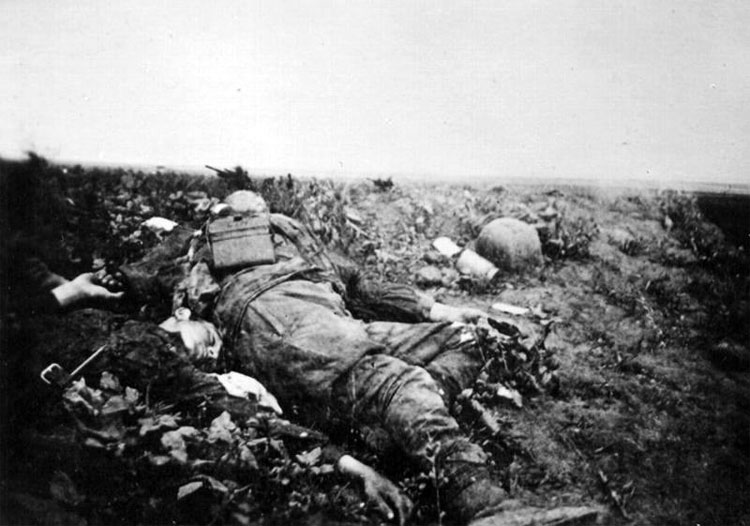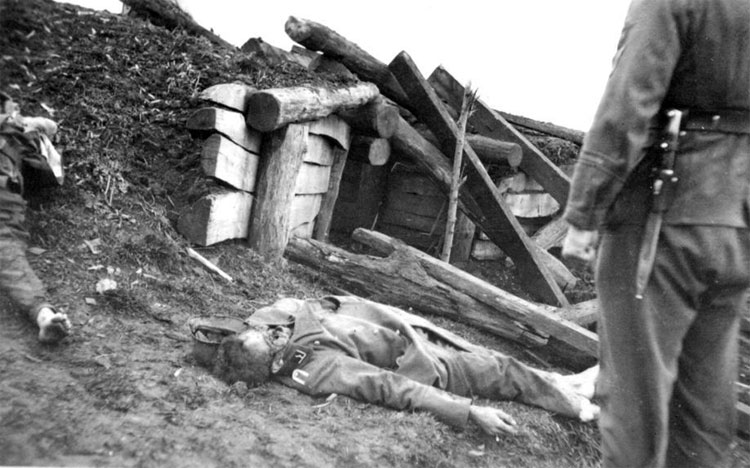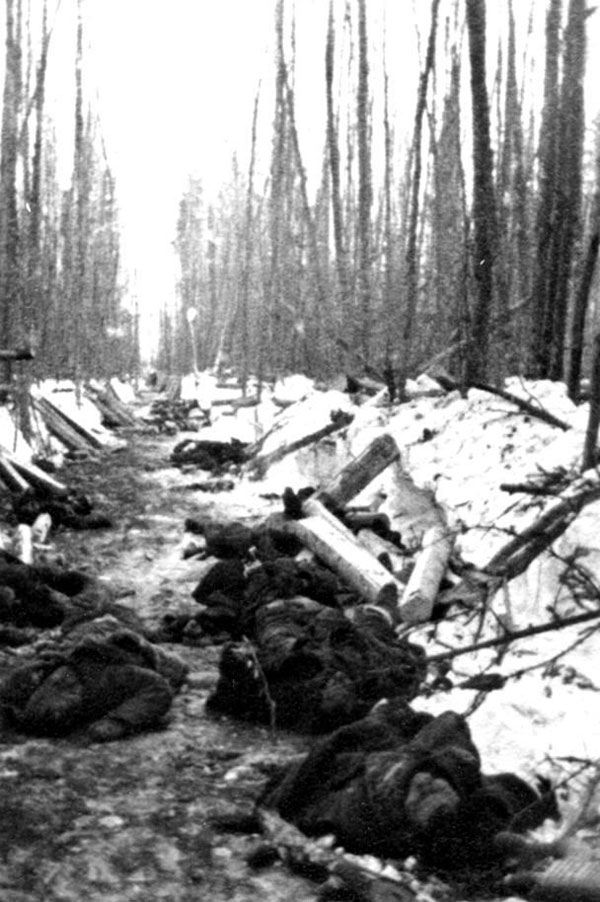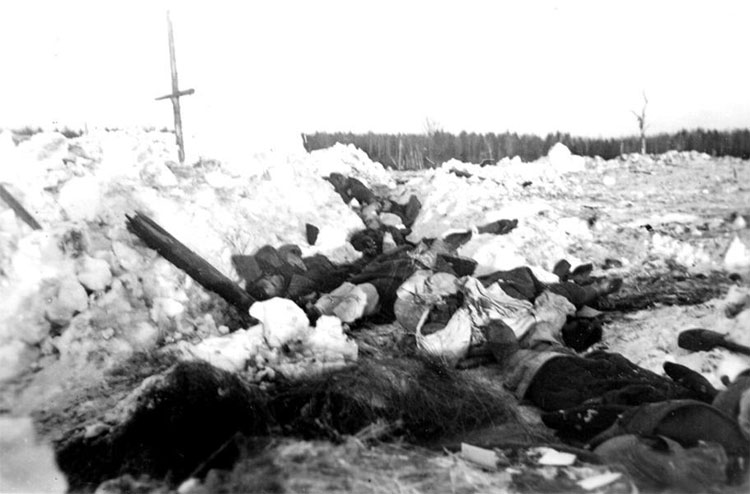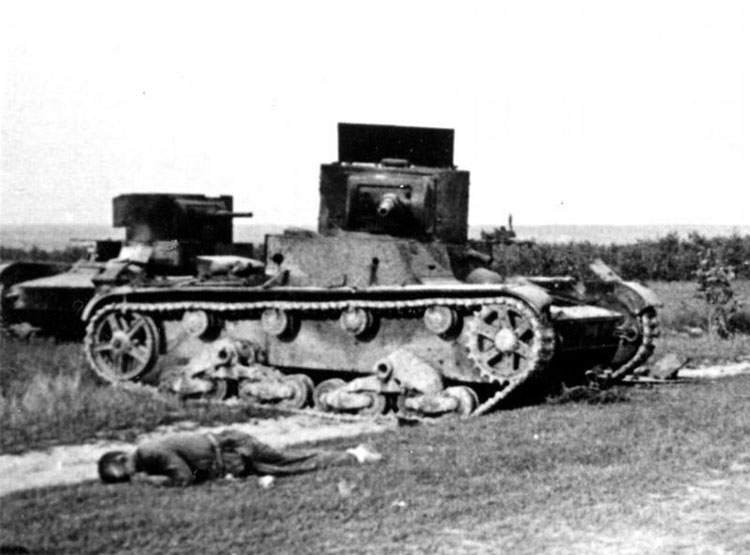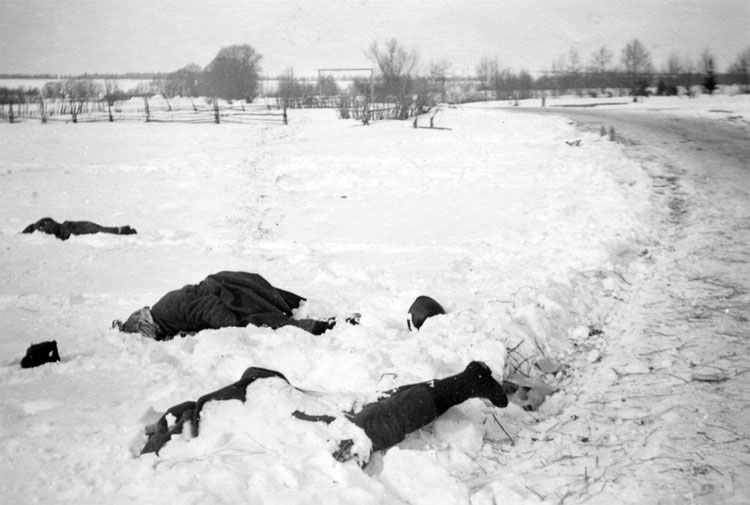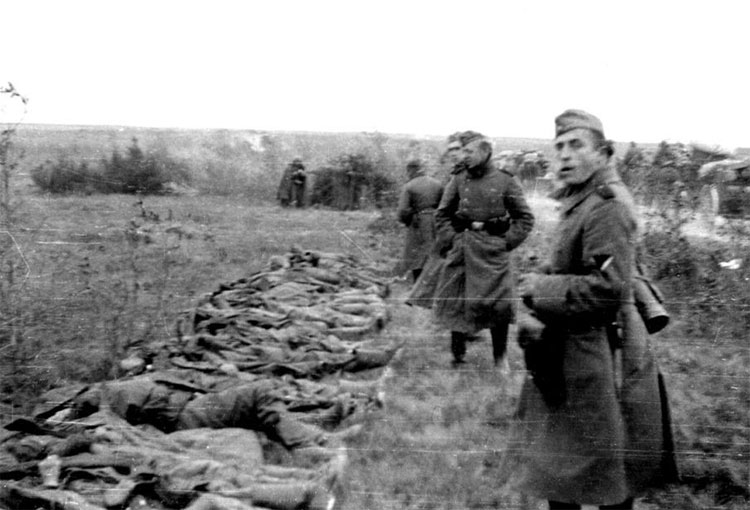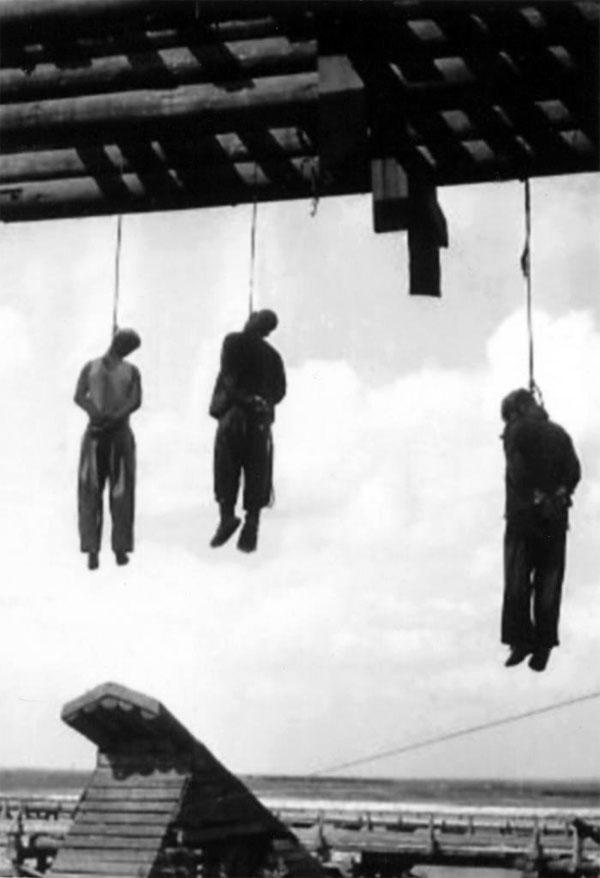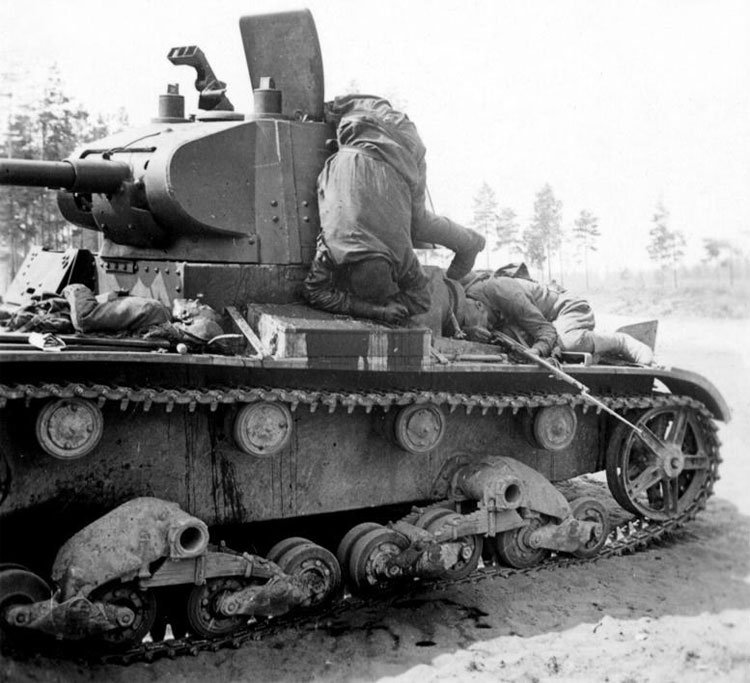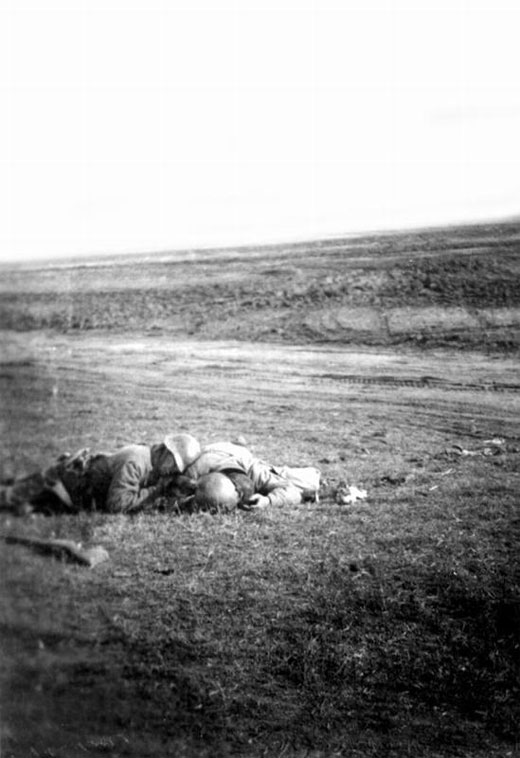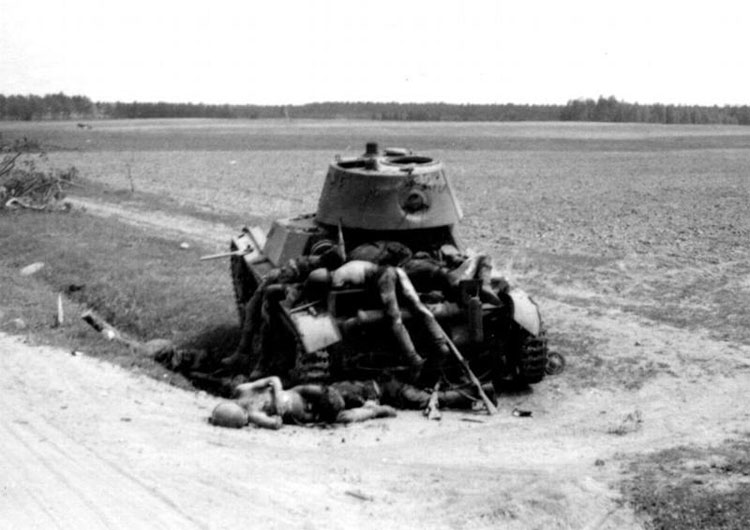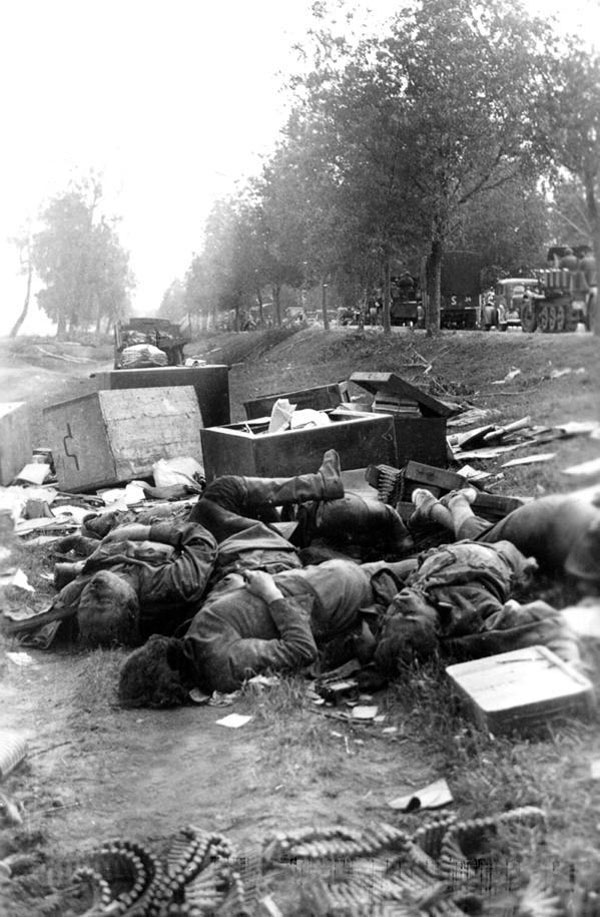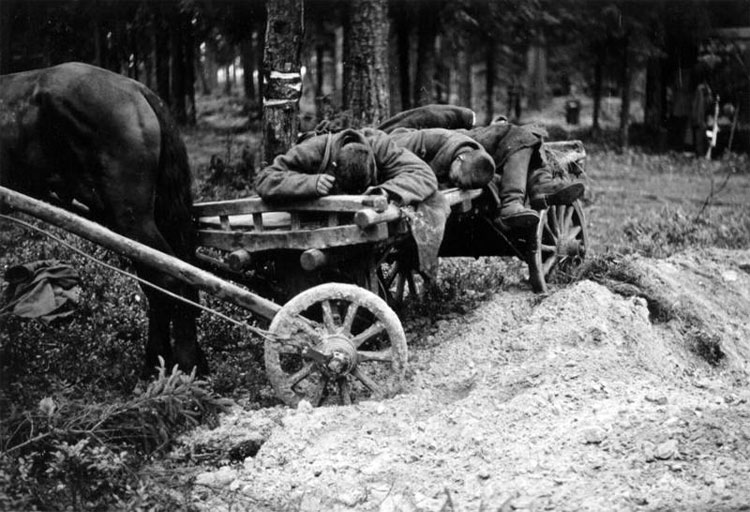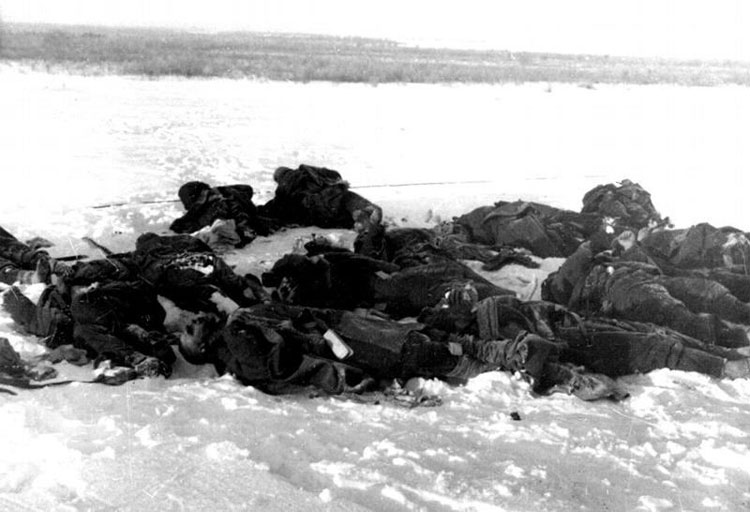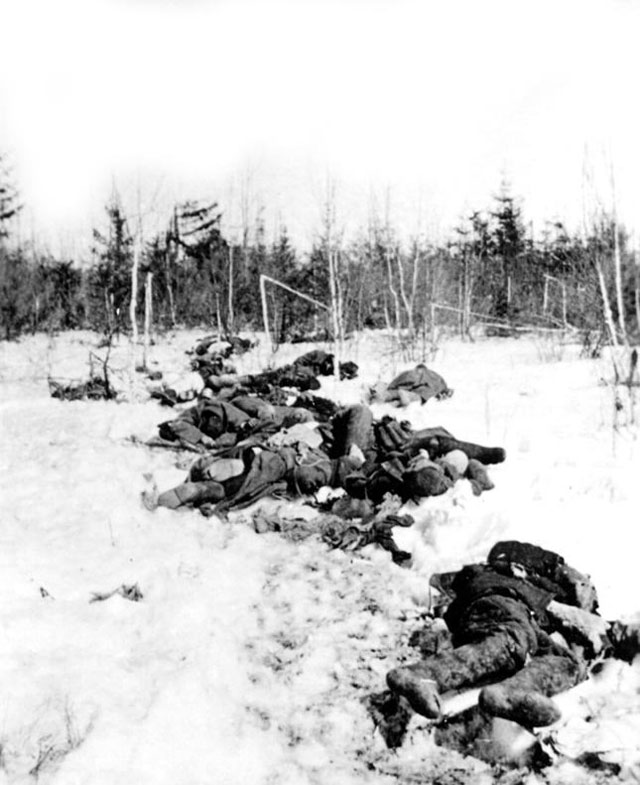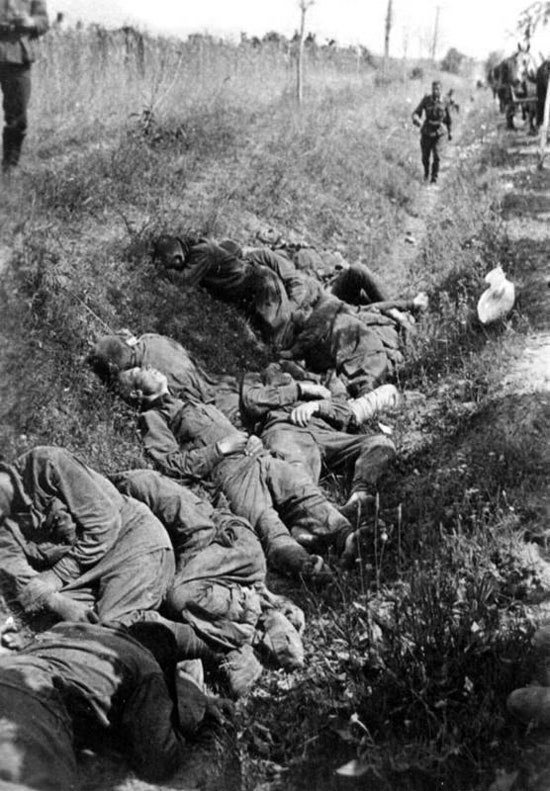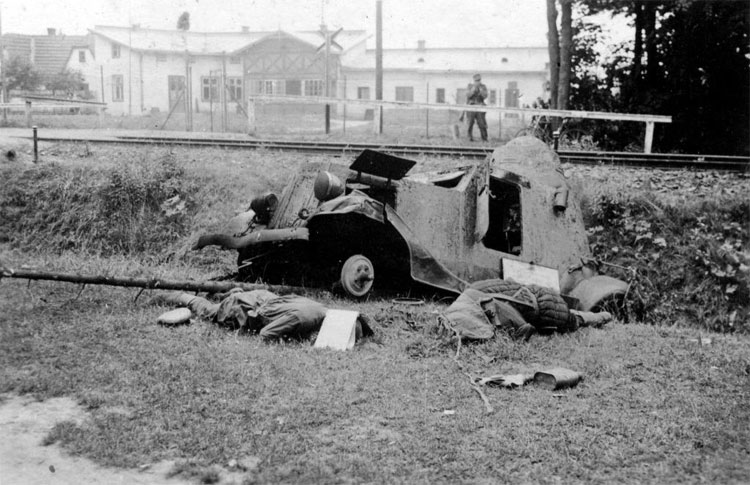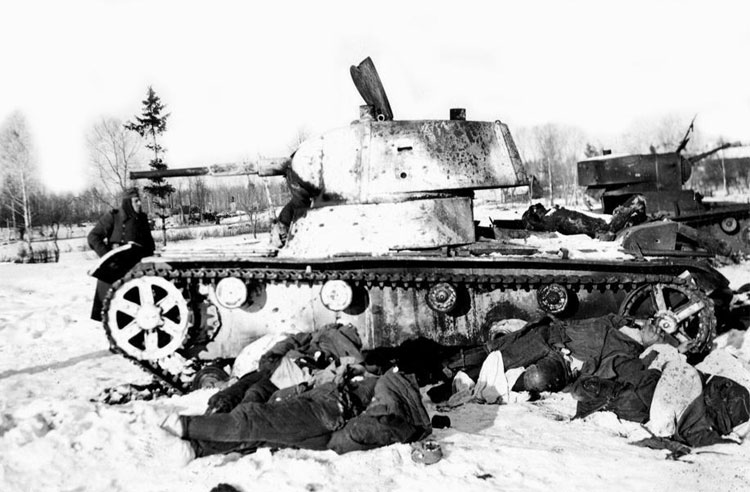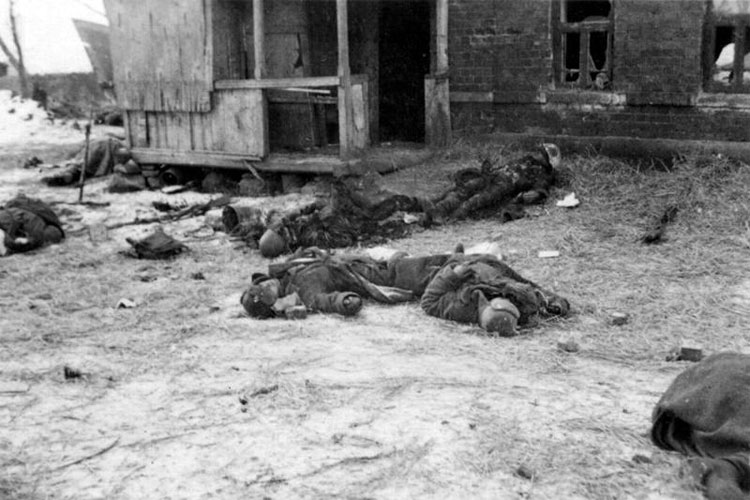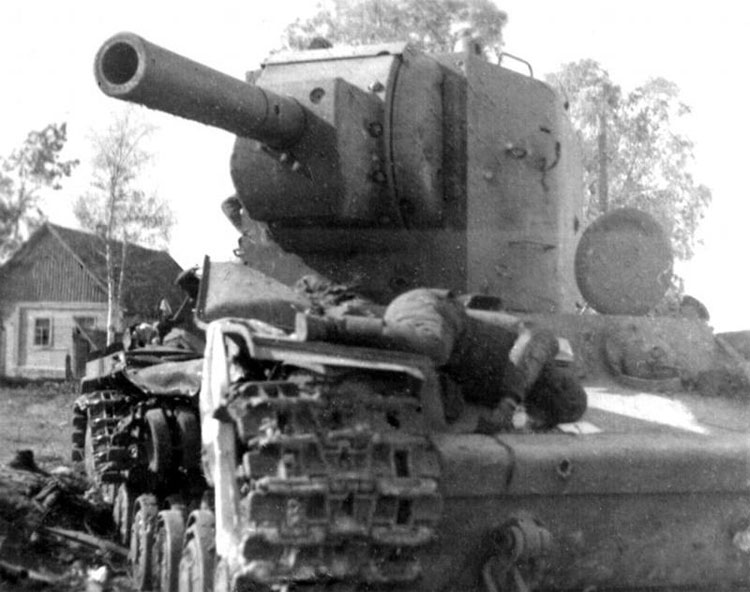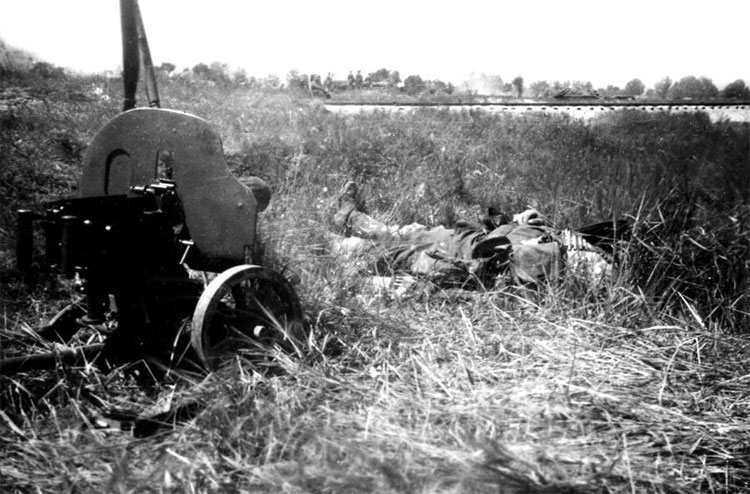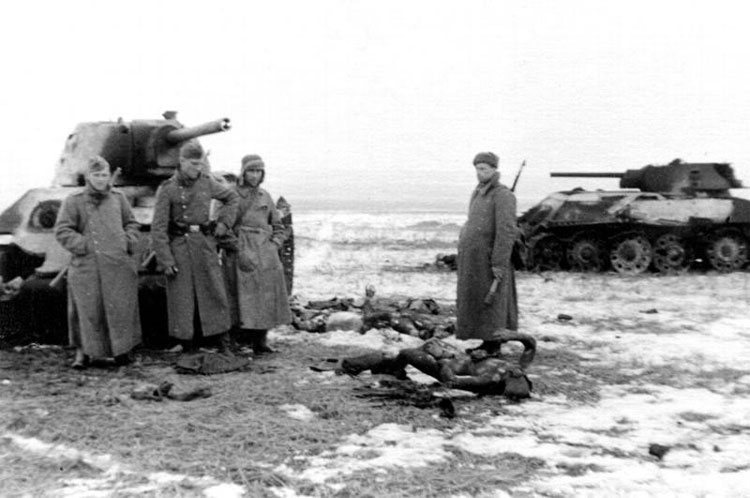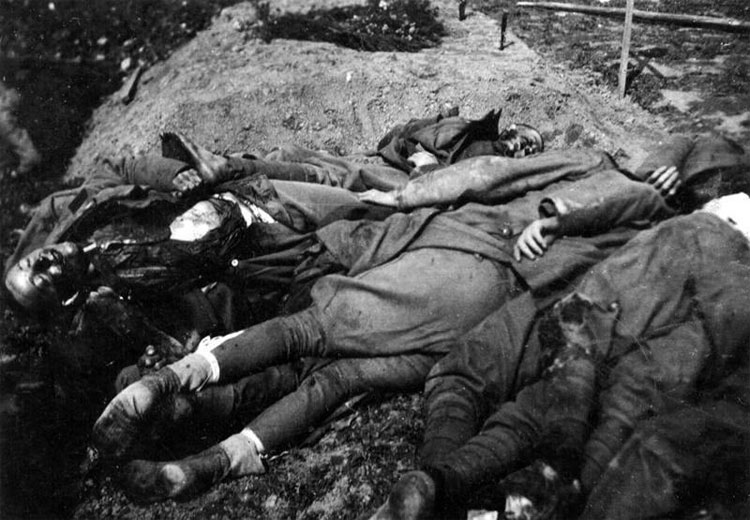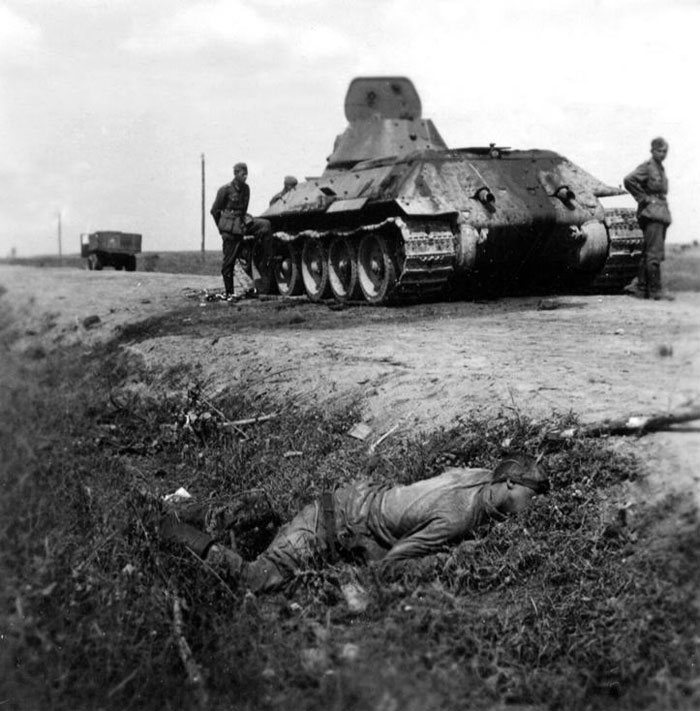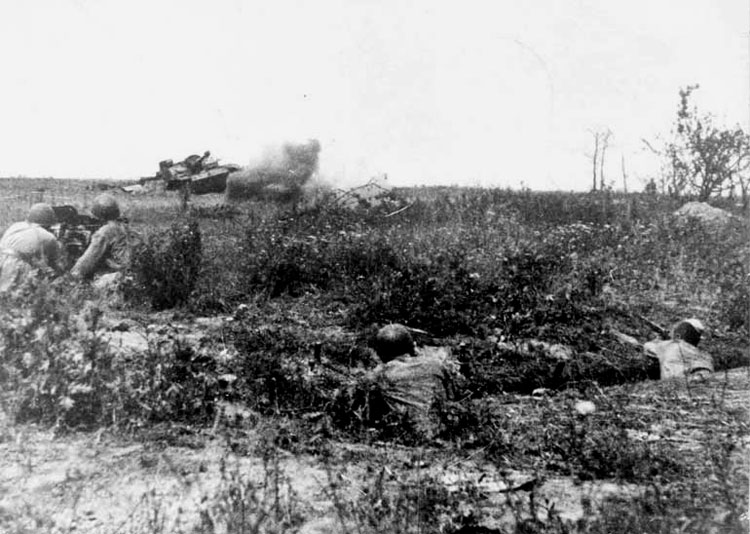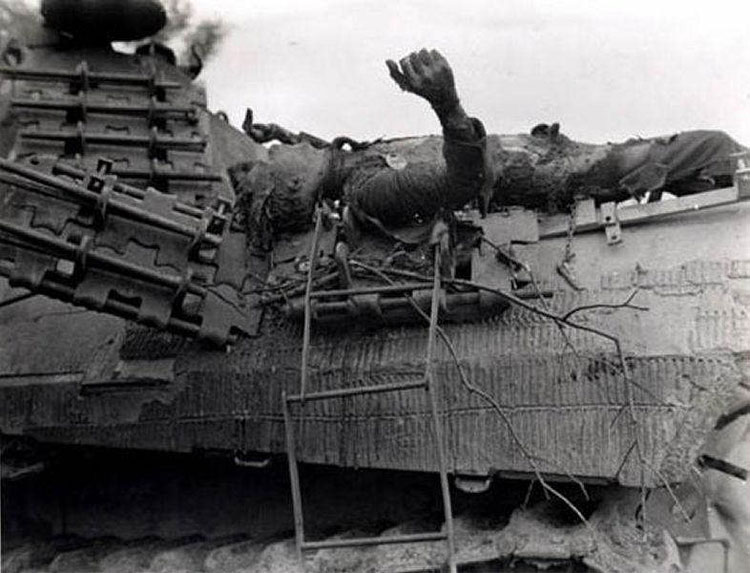 Sours: http://dracobooks.com/Pity-of-War-Death-on-the-Battlefield.html
This Marine Videographer Went Rogue To Show the Brutal Reality of War
'Who is the Enemy Here?'
The vietnam war Pictures That Moved Them Most
While the Vietnam War raged — roughly two decades' worth of bloody and world-changing years — compelling images made their way out of the combat zones. On television screens and magazine pages around the world, photographs told a story of a fight that only got more confusing, more devastating, as it went on. As Jon Meacham describes in this week's issue of TIME, the pictures from that period can help illuminate the "demons" of Vietnam.
And, in the decades since, the most striking of those images have retained their power. Think of the War in Vietnam and the image in your mind is likely one that was first captured on film, and then in the public imagination. How those photographs made history is underscored throughout the new documentary series The Vietnam War, from Ken Burns and Lynn Novick. The series features a wide range of war images, both famous and forgotten.
But few people have a better grasp on the role of photography in Vietnam than the photographers themselves, and those who lived and worked alongside them. With the war once again making headlines, TIME asked a number of those individuals to select an image from the period that they found particularly significant, and to explain why that photograph moved them the most.
Here, lightly edited, are their responses.
—Lily Rothman and Alice Gabriner
Don McCullin
Don McCullin— Contact Press Images
My picture of the U.S. corpsman carrying an injured child away from the battle in Hué is a rare occasion to show the true value of human kindness and the dignity of man. The child was found wandering the previous night between the North Vietnamese and the American firing lines. His parents had probably been killed.
They took the child into a bunker, cleaned him up and dressed his wounds under candlelight. These hard Marines suddenly became the most gentle, loving persons. It was almost a religious experience for me to record this extraordinary event.
The following morning, this corpsman took the child to the rear of the battle zone where he could be handed over for more medical attention. He carried the child as if it were his own, wrapped into a poncho, because it was quite cold. A naked limb is hanging from the poncho. Looking back today on this picture I took so long ago I can see that there is an echo here of the famous Robert Capa image of the woman whose head had been shaved at the end of WWII because she was considered to be a Nazi collaborator and had a child — whom she hugs to her chest — with a German soldier. I didn't think of Capa when I pressed the shutter, but I believe both images share an emotional impact because they involve children. Though Capa's illustrates cruelty, my corpsman illustrates humanity, almost saintliness — a man carrying a child away from the sorrow and injuries of war.
Howard Sochurek
Young guerrillas wear grenades at their belts, preparing to fight the encroaching Viet Minh forces in the Red River Delta, northern Vietnam, 1954. Howard Sochurek—The LIFE Picture Collection
Tania Sochurek, widow of photographer Howard Sochurek:
The conflict in Vietnam spanned almost 20 years. Howard was a staff photographer for LIFE in the early 1950s, when he was first assigned to cover the fighting in what was then Indochina. He was there on the ground for the brutal — and historic — fall of Dien Bien Phu that marked the end of the French involvement in the region.
It's insane to think that these three young children with grenades were going off to fight the Viet Minh army. Sadly, they probably died quickly in the war. This is a photo that Howard felt was very powerful.
In 1954, Howard was again on assignment in Vietnam when he was called home to Milwaukee to be with his mother, who was terminally ill. The acclaimed photographer Robert Capa came in to take his place and cover the fighting. A short time later, Capa was killed by a land mine while out on a mission with the U.S. troops. Over the years, Howard would often tell this story and recall sadly that Capa had died covering his assignment. He was immensely proud to receive the Robert Capa Gold Medal Award for "superlative photography requiring exceptional courage and enterprise abroad" from the Overseas Press Club in 1955.
Gilles Caron
Gilles Caron —Fondation Gilles Caron
Robert Pledge, co-founder of Contact Press Images:
Who is the enemy here? The soldier, seen from the back, facing a Vietnamese woman hugging a baby, with a half-naked boy by her side? Or is it the young woman and her two children being confronted by an American GI? Are there not always two sides to a coin?
We are in a small hamlet near Dakto late in 1967, barely two months away from the Têt Offensive. The turning point of the five-year-old war, the offensive by elusive Viet Cong and North Vietnamese forces failed in military terms but constituted a political victory in the arena of international public opinion. America was losing the war at home; David was defeating Goliath.
Gilles Caron's atypical vertical image of a face-to-face encounter exposes deep cultural divide and distrust. Fear, tension and uncertainty are visible in the contained defiance of the mother and the awkward posture of the young warrior clutching his automatic rifle. Other locals and American military are nearby; the anxious glance of the child indicates as much. The contact sheets from that day reveal that the straw roofs would be set ablaze and the hamlet burnt down because of the suspicion that the villagers were harboring communist guerrilla forces by night.
In 1970, Caron would be captured by the Khmer Rouge, in neighboring Cambodia, never to be seen again. He had just turned 30.
Still images rarely give straightforward answers but they do offer illuminating clues for those who take the time to delve into them. Caron's career in photography was very short — 1966 to 1970 — but his exceptional talent, intelligence, commitment and ubiquity leave us with an unmatched visual legacy.
Philip Jones Griffiths
Philip Jones Griffiths—Magnum Photos
Fenella Ferrato, daughter of photographer Philip Jones Griffiths:
Philip Jones Griffiths was born in a small town in the North of Wales in 1936, before the start of the Second World War. When American GIs landed on British shores they exuded generosity to their allies, giving away candy, nylons and cigarettes. I remember him telling the story of being lined up in the playground and being handed a Mars bar by a tall GI. He was instantly suspicious. A Mars bar was a very special thing indeed. Why were these uniformed men just giving them away?
This was Philip's first glimpse into the efforts of an American army trying to win over "hearts and minds." When he got to Vietnam he instantly recognized the same tactic being used there. This image perfectly shows the seductive and corrupting influence of consumerism on the innocent civilians of Vietnam.
Philip Jones Griffiths—Magnum Photos
Katherine Holden, daughter of photographer Philip Jones Griffiths:
This picture was taken by my father, Philip Jones Griffiths, in Vietnam in 1968 during the battle for Saigon. This is not a normal "war" photograph. It is not often you see "enemies" cradling each other. However, the American GIs often showed compassion toward the Viet Cong. This sprang from a soldierly admiration for their dedication and bravery — qualities difficult to discern in the average government soldier.
This particular Viet Cong had fought for three days with his intestines in a cooking bowl strapped onto his stomach. Francis Ford Coppola was so inspired by this image that he included a scene in his 1979 film Apocalypse Now with the famous line, "Any man brave enough to fight with his guts strapped on him can drink from my canteen any day."
Henri Huet
Henri Huet—AP
Hal Buell, former photography director at the Associated Press, who led their photo operations during the Vietnam War:
In all wars, the battlefield medic is often the stopgap between life and death. AP photographer Henri Huet, under heavy enemy fire, saw that role through his lens and captured the uncommon dedication that medic Thomas Cole displayed in this memorable photo. Cole, himself wounded, peered beneath his bandaged eye to treat the wounds of a fallen Marine. Despite his wounds, Cole continued to attend the injured in Vietnam's central highlands in January, 1966. This photo was only one of several Huet made of Cole that were published on the cover and inside pages of LIFE magazine.
A year later Huet was seriously wounded and was treated by medics until evacuated. In 1971 Huet died in a helicopter shot down over Laos.
Tim Page
War Zone 'C' – Ambush of the 173rd Airborne, 1965. Tim Page
It was Larry Burrows who had to teach me how to load my first Leica M3; I got it as a perk having just had this image run as a vertical double truck in a 5-page spread in LIFE in the fall of '65.
At the same time that Hello Dolly opened at Nha Trang airbase, a company of 173rd Airborne had walked into an ambush in Viet Cong base zone, known as the Iron Triangle. The sign had read "American who read this die."
A class of prime youth shredded in seconds.
The dust-offs started coming within 30 minutes. I got a ride back to Ton San Nhut and was downtown in Room 401 of the Caravelle in another 30. Mostly, I remember carrying a badly wounded grunt whose leg came off and he almost bled out. The shot was made one-handed as we carried him out of the fire cone.
Dirck Halstead
Dirck Halstead—Getty Images
We rarely see images of Armies in full retreat.
Generally, the photographers who might have shot some of those images have long since bugged out, or have been captured or killed.
In mid-April of 1975, a small group of American journalists were invited to fly into the small provincial capital of Xuan Loc, South Vietnam, 35 miles north of Saigon, by commander Le Minh Dao. A siege by a massive North Vietnamese force was about to take place. The helicopter Dao sent to Saigon to pick us up deposited us just outside the town. Neither we, nor General Dao, had expected the tide of advancing communist forces to so quickly and completely surround the town.
General Dao, however, was full of vim and eager for the battle. Slapping a swagger stick along his leg, he quickly loaded the two journalists who had accepted his invitation, myself and UPI reporter Leon Daniel, into a Jeep and barreled into the town. At first, we thought it was deserted. Then slowly, and one by one, South Vietnamese troopers began to stick their heads out of foxholes they had dug in the streets. Dao yelled that they were prepared to fight the enemy, come what may. However, we noted with more than a little trepidation that none of them were budging from their holes as Dao led us down the dusty street. Suddenly, a mortar shell landed in the dust no more than 10 feet from us. It was followed by a barrage of incoming automatic weapon and artillery rounds.
Dao wisely called an end to his press tour. We tore back to a landing zone that we had arrived at less than an hour later. Dao called in a helicopter to evacuate us, but suddenly, the ARVN troops who had been seated alongside the road broke and ran for the incoming helos. In less time than it takes to tell, the panicked soldiers swarmed into the helicopter, which was to be our only way out. Crewmen tried to turn them back, but the helicopter lurched into the air with two soldiers hanging from the skids.
At that moment, Leon and I had a sinking feeling that we were going to be part of the fall of Xuan Loc. For us, the war looked like it was about to be over.
However, Dao had one more trick up his sleeve, and he called in his personal helicopter behind his headquarters. As we made a run for it, the General grabbed me by the arm, and said, "Tell your people that you have seen how the 18th division knows how to fight and die. Now go — and if you are invited back, don't come!"
Joe Galloway
Joe Galloway—UPI/Getty Images
I snapped this photo at [the Battle of la Drang], LZ X-Ray, on Nov. 15, 1965. At the moment I hit the button I did not recognize the GI who was dashing across the clearing to load the body of a comrade aboard the waiting Huey helicopter.
Later I realized that I had shot a photo, in the heat of battle, of my childhood friend from the little town of Refugio, Texas. Vince Cantu and I went through school together right to graduation with the Refugio High School Class of 1959 — a total of 55 of us. The next time I saw Vince was on that terrible bloody ground in the la Drang. Each of us was terribly afraid that the other was going to be killed in the next minutes.
When my book about the war, We Were Soldiers Once…and Young, came out in 1992, Vince Cantu was driving a city bus in Houston. His bosses read the papers and discovered they had a real hero pushing one of their buses. So they made Vince a Supervisor and all he did from then to retirement was stand in the door with a clipboard checking buses in and out.
A story with a happy ending.
Larry Burrows
Larry Burrows —The Life Picture Collection
Russell Burrows, son of photographer Larry Burrows:
The fraction of a second captured in most photographs is just that: a snapshot of a moment in time. Sometimes, even in war, that moment can tell a whole story with clarity, but it can be ambiguous too.
The photograph that ran in LIFE in late October 1966 of Gunnery Sergeant Jeremiah Purdie, bleeding and bandaged, helped down a muddy hill by fellow marines, didn't really need a caption. The written account around the photograph and a dozen others that brought Operation Prairie to LIFE's readers told of infiltrating troops and of efforts to thwart them — of hills taken and given up. The detail not given was that Gunny Purdie's commanding officer had just been killed on that hill, the radio operator "cut in half." Neither did the article mention that the CO had called in artillery fire on his own position. Purdie was being restrained from turning back to aid his CO.
A few frames later, Larry Burrows took another photograph: Purdie is still being held back, but in front of him is another wounded man and Purdie's arms are outstretched. The scene is as wretched as the other. Purdie, wounded for the third time in the war, was about to be flown to a hospital ship off the Vietnamese coast and leave that country for his last time. This photograph has come to be known as "Reaching Out."
My father, Larry Burrows, selected that frame himself, but it wasn't until more than four years later, after he was shot down and killed, that it was published for the first time. The composition of the photograph has been compared to the work of the old masters, but some see it more cinematically: as if you could run a film backwards and forwards to view more of the story. Exhibiting museums have found in it Christian iconography. And at least one psychiatrist treating war veterans has used it in his practice.
My father didn't know that Jeremiah Purdie had enlisted in a segregated Marine Corps 18 years earlier, that cooking in the mess and polishing shoes were the limits placed on his service. He didn't know that before Purdie's persistence finally earned him a transfer to the infantry, he had taken courses at the Marine Corps Institute, confident that the transfer would come and he would be ready. Unknowable then was also the life Purdie would live after his 20 years in the Marine Corps, or how important to him faith would become.
At Jeremiah Purdie's packed funeral, there wasn't a man or a woman with a story to tell that didn't mention how, in some way, he had reached out.
David Hume Kennerly
David Hume Kennerly
Long-forgotten photographs sometimes leap out at me and I am stunned by certain moments that I documented that were so routine when I made them, but are now infused with new emotion and meaning. This picture of a haunted-looking young American GI taking refuge under a poncho from monsoon rains in the jungles outside of Da Nang while on patrol in 1972 is one of them. The soldier's eyes reveal, and you don't need a caption to explain it, that he most likely experienced hell along the way.
During the time I spent with him and his platoon they didn't come into direct contact with the enemy, but there was always a common undercurrent that ran through them, a palpable anxiety and fear about what could come their way in a split second. These men had seen buddies cut in half by shrapnel from an incoming round, or watched a friend's head explode from a bullet between the eyes that earned him a one-way ticket home in a body bag. Many had that intense blaze of realization when a comrade was suddenly, violently, unexpectedly gone, and marveled at still being left intact. Some experienced a flash of guilt when in a starkly honest millisecond they thought, "Glad it was him, not me." That big ugly candid moment was immediately pushed down, but it would creep back every now and then, especially back in the world when they gave a hug to their new child, the one their dead buddy would never have.
This image of the sheltering soldier is particularly compelling to me for what I don't know. What was his next act, and what happened after he returned from Vietnam? The photo didn't win any prizes, might not even been published, but as a flash forward it represents every soldier who returns from any war after the battles were history, guns silenced and the odds of getting killed beaten.
Paul Schutzer
Paul Schutzer—The Life Picture Collection/Getty Images
Bernice Schutzer Galef, widow of photographer Paul Schutzer:
Paul got carried away with all the emotions that happen in war, and he was right in there with the soldiers in battles. He saw everything; he saw the fatigue of the American soldiers, their fear, the prisoner's fear. There was one photo of prisoners being guarded by an American soldier about 18 years old. The captives were young children and old women and one woman is nursing her baby. Unfortunately the young soldier was later killed but this image conveyed the senselessness and horror of how the human condition was playing out. The soldiers were very sympathetic to the civilians and one medic befriended them. The last photo in the photo essay shows the medic and a child walking away together, holding hands, and the child's head is burned from napalm. It was the first time that Americans saw and learned that we were using napalm. Paul received many letters saying "thank you for what you showed us."
David Burnett
David Burnett—Contact Press Images
In the days before "embeds" — this generation's enforced melding of photographer and military unit — there was a certain sense of freedom we owned as photographers, being able to go directly to where the story was. In Vietnam in the early 1970s, the only real limitation was finding a ride. But nearly until the end of the U.S. war, if a helicopter or truck had a seat available, they would take you along.
We would often "embed" ourselves with a platoon or squad, but it was more of a gentleman's agreement than any kind of official policy, based in the main on the idea that we, the photographers, were there to tell their story, and they, the soldiers, realized that unlike them, we didn't have to be there. It was by choice. It created a sense of mutual respect that in many ways is challenged by the new "embed" ethos. That said, it was often a world of anonymous photographers spending time with anonymous soldiers. So while we would talk with the troops about what was happening that day, there were many moments where in the course of making photographs, I would just keep moving along. I usually knew the unit but looking back now, so much I wish I had noted was simply never written down. It was forever a search for a picture, and you never knew, sometimes for weeks, whether you had that picture or not. My film had to make it all the way to New York before it could be processed and edited.
One morning near the end of the unsuccessful Laos invasion of early 1971 (an attempt to cut the Ho Chi Minh trail), I wandered into a group of young soldiers who were tasked with fixing tanks and track vehicles which were regularly being rocketed by North Vietnamese troops just down the road. This soldier and I exchanged pleasantries the way you would in the dusty heat. He went back to work after reading a letter from home, and I moved on to another unit. But for that fraction of a second, in his face, his posture, was all the fatigue and despair of a young soldier who is surely wondering what in the hell he's doing there, so far from home.
Catherine Leroy
Catherine Leroy—Dotation Catherine Leroy
Fred Ritchin, Dean Emeritus of the School at ICP:
There is something both surreal and strikingly sad in this photograph by Catherine Leroy. An empty helmet — is its owner still alive? — is shown front and center, resting on the ground in the soft gray light like a discarded soup bowl or a cleaved skull. It is photographed as if forming the center of a broken compass, one without arms, pointing nowhere. In the fairly rendered background a soldier, probably wounded, is seen surrounded by comrades who, somehow, form an awkward Pietà. The violent spectacle has temporarily receded, and the reader, in this previously unpublished photograph, is given its remains, both the sacred and the partly absurd.
Leroy went from France to Vietnam in 1966 at the age of 21, with a single camera, no assignments and $150 in her pocket; she would stay until 1968. She managed to get accredited by the Associated Press, covered numerous battles, was seriously wounded by shrapnel that would remain in her body, parachuted into combat (small and thin, she was weighed down so as not to be blown away), was taken prisoner by the North Vietnamese (which she used as an opportunity to produce a cover story for LIFE Magazine), and remained obsessed by the war until her death in 2006.
Consumed by a ferocious anger at the hypocrisies of politics at various levels, in her last years Leroy created a website and then a book, Under Fire: Great Photographers and Writers in Vietnam, paying homage to her colleagues 40 years after the war had ended.
Sal Veder
Released prisoner of war Lt. Col. Robert L. Stirm is greeted by his family at Travis Air Force Base in Fairfield, Calif. Sal Veder—AP
I had photographed POWs returning home time and again, and been in Vietnam on two tours myself, as a photographer. On that day, There were 30 or 40 photographers boarded on a flat-bed, including TV. I was photographing a different family and out of the corner of my eye saw the action and turned. I was lucky to get a break. It was a great moment for Americans! The joyousness of the reunion and the coming together of the family as a visual is outstanding because it was the end of the war. We were glad to get it over with. I'm thankful that this is my picture. I feel it's symbolic, but I'm conflicted about it, knowing what I know. The picture is there and it comes back up again. There is no way to avoid it.
Nick UT
Nick UT—AP
My older brother Huynh Thanh My, who was killed covering the Vietnam War for the Associated Press, always told me that an image could stop the war and that was his goal. I was devastated when he died. I was very young. But there and then, I decided to follow in his footsteps and complete his mission. A few years later on that fateful day in 1972 on the Trang Bang road, my brother's goal was accomplished. No one was expecting people to come out of the bombed-out burning buildings, but when they did, I was ready with my Leica camera and I feel my brother guided me to capture that image. The rest is history.
Yoichi Okamoto
As tens of thousands of anti-war protestors rioted in Chicago during the 1968 Democratic National Convention, President Johnson and his family watched from the bedroom at his ranch in Stonewall, Texas. Yoichi Okamoto—LBJ Library
Pete Souza, former White House photographer for Presidents Reagan and Obama:
This is truly an incredibly intimate picture. The caption provides pertinent information about the circumstance: the who, what and where. But I'm fascinated by the photograph because of the man behind the camera: Yoichi Okamoto. The first civilian hired as Chief White House Photographer, Okamoto also became the first one to truly document the Presidency for history. It's obvious looking at this photograph that he had unfettered access to LBJ and that everyone was comfortable with him being in the room — even when the room was the President's bedroom.
Raymond Depardon
Richard Nixon campaigns in Sioux City, Iowa, October 1968. Raymond Depardon—Magnum
(Translated from the French)
After I photographed the Democratic Convention in Chicago, which was very turbulent and contested, I wanted to photograph the future President. I worked for a little cooperative French agency, Gamma, which we had created a few years earlier. I arrived from Miami on the press plane that accompanied the candidate. We were positioned at a little airport in Sioux City. It was the morning. It was windy. Nixon left the plane.
I almost did not make the photo — the man with the flag and Nixon on top of the aircraft stairs. It was too much.
Art Greenspon
Art Greenspon—AP
Excerpted from a 2013 interview with Art Greenspon by Peter van Agtmael, a Magnum photographer who has covered the wars in Iraq and Afghanistan:
"As the first medevac chopper hovered overhead I saw the First Sergeant with his arms in the air. I saw the medic shouldering wounded and then I saw the kid on his back in the grass. I have got to get all this in one picture, I thought. My heart was pounding. Was 1/60 fast enough? Screw it. Shoot pictures. I got three frames off, and the moment was gone.
I knew what was in the camera, but when I went to wind back the film, I couldn't. The film in my Nikon had become stuck to the pressure plate from all the moisture. My Leica was soaked, too, and I wasn't sure what kind of pictures it was producing.
The weather closed in again. I had given all of my food away so I didn't eat for two days. I wrapped my cameras in a damp towel and put them in my pack. I guarded that pack like a mother hen.
I flew out with the second chopper loaded with body bags. A kid headed out for R&R and a floor stacked with KIAs [killed in action]. War sucks."
Alice Gabriner, who edited this photo essay, is TIME's International Photo Editor.
Lily Rothmanis the History and Archives Editor for TIME.
Sours: https://time.com/vietnam-photos/
Photos combat death
Gruesome images captured by military photographers put pressure on politicians to end the campaign 
Images from the most photographed war in history shed light on the gruesome bloodshed of civilians for millions of Americans back home — and sparked an end to the conflict, the military photographers who took them say.   
Distressing photographs from the war, which directly involved American troops from 1964 until 1973, and include a group of terrified Vietnamese men, women and children just seconds before they were killed, have been published in a book by Dan Brookes and Bob Hillerby.
In other photos an elderly woman picks through the remains of her home after it was razed to the ground by fighting, and three US troopers clear a 'cave' of Viet Cong fighters moments before they were injured by a grenade after an initial 'surrender'. 
Shooting Vietnam: Reflections on the War by its Military Photographers has documented the war in a series of first-hand accounts written by military combat photographers and photo lab personnel.
'Vietnam was the most photographed war in history and will probably never relinquish that distinction,' said Mr Brookes.
'Nothing escaped the camera in Vietnam. Between civilian and military photographers, millions of photographs and miles of film footage were taken.'
Many of these photographs were published in the military newspaper Stars and Stripes or local papers in the US and haven't been seen since.
Seconds after this photograph was taken these Vietnamese civilians were dead. According to the book's authors they were killed by American soldiers of the 11th Light Infantry Brigade, American Division, in an area of Quang Ngai Province, Son My, known as Pinkville or My Lai, as it would come to be better known, on March 16, 1968. The woman on the right is doing up her blouse after one of the soldiers tried to rip it off. Ronald Haeberle took the photograph after jumping on a helicopter to head to the front line to look in to reports of Viet Cong amassing in the area. He came upon the women and children, surrounded by some GIs. As he raised his Nikon, a GI shouted, 'Whoa, whoa!' He took the photograph, turned around and started to walk away. 'All of a sudden, "Bam, bam, bam, bam!" and I look around and there's all these people going down,' finished Haeberle
A tunnel rat is lowered to search a tunnel by platoon members during Operation Oregon. This was a search and destroy mission conducted by an infantry platoon of Troop B, 1st Reconnaissance Squadron, 9th Cavalry, 1st Cavalry Division (Airmobile), three kilometres west of Duc Pho, Quang Ngai Province in April 1967. The infamous tunnels were part of a large network throughout the entire country which allowed the Viet Cong to move quickly, quietly and move between location without their enemy realizing. Even massive bombardments and ground troop efforts were unsuccessful in destroying them. Eventually, soldiers known as 'tunnel rats' were sent into them, usually equipped with only a flashlight, sidearm, knife and string
Haeberle photographed this scene as he left the village. He would later state, 'A small child came out... like he was kneeling down to find his mother, and some GI just finished him.' Estimates of the total number of dead Vietnamese in My Lai ran from 347 to 567. When Haeberle landed, he saw that his comrades had opened fire on a group of Vietnamese people on a trail heading in to a local village. 'I'd seen Vietnamese people with their goods on their back, you know, that's their normal way of going to market in the morning, and all of a sudden the GIs open up on them,' explained Haeberle, in a previous interview in the 1980s. 'When we got to the bodies we could see they were nothing but civilians. I started to take pictures'
The body of a soldier that was directly behind US military photojournalist Hodierne, killed by a sniper. He wrote up an honest account of the encounter for the latest Stars and Stripes newspaper. The article caused an uproar among the US High Command in Vietnam who claimed it was demoralizing to the war effort. Hodierne had been told by his editor at Stars and Stripes to tell the story as he saw it, like a civilian photojournalist would report it
New Zealand Artillery Unit on the 105mm Howitzer, 'firing for effect.' These guns had a devastating effect on the enemy in a war which saw millions slaughtered. A Cold War battleground between the clashing ideologies of the USSR (communism) and the USA (capitalism), the war was first and foremost between the communist north of Vietnam and the government of South Vietnam which saw millions of people slaughtered. Estimates suggest 2 million civilians perished across the north and south, as well as 1.1 million Viet Cong/communists, approximately 250,000 South Vietnamese, and over 58,000 US troops. By 1969, the United States had over 500,000 soldiers on the ground in Vietnam
Villagers detained and questioned during a search and cordon mission in the An Lao Valley. The youngman (centre) was suspected of being a VC and was taken back to the base for further questioning. His fate is unknown. The war was not popular. Huge protests regularly took place in the United States as people draft-dodged and held huge anti-war rallies in universities and protests across the country - still feeling the effects of the Second World War and the Korean War, every dead soldier fueled the peace process
Female victim in My Lai photographed by Haeberle. The caption accompanying it today on Wikipedia reads: 'Mrs. Nguyá TháTáu (chín Táu) killed by US soldiers, part of her brain is lying nearby'. 'By the time the government and military figured out that the unbridled freedom they naively had given the media to support their propaganda effort had woefully backfired, it was too late. The images of the war that became icons of the horror and brutality that was Vietnam had fueled an unstoppable anti-war movement. Instead of rallying the public to support the noble effort, it turned them against it,'Brookes added
An old Vietnamese woman picks through the remains of her destroyed home after it was razed to the ground in the fighting. Supposedly a tool for publicity relations, photographers in Vietnam were originally given carte blanche to photograph what they wanted. The results were rarely positive for the US government. 'Many of the greatest images of the Vietnam War, the most photographed war ever, came from the lenses of a long list of civilian shooters. Horst Faas, Henri Huet, Larry Burrows, and their numerous colleagues produced some of the finest war photographs ever,' explained Brookes
In one of the most iconic photos of the war, infantry 'Blues' from the 1st Squadron, 9th Regiment of the 1st Cavalry, or '1/9th' jump from a 'slick' into an LZ. Known as the Headhunters the 1/9th accounted for more than half of all the enemy kills by the entire 1st Cavalry. And while the overall kill ratio in Vietnam was an average of 12-to-1, the 1st Cavalry's kill ratio was reportedly 200-to-1
The brutal reality of war came to photographer Bob Hillerby quickly: 'When I got to Vietnam, I was 22 years old. I'd never seen a dead body before. Within a couple of weeks, this jeep came by loaded up with dead VC (Viet Cong). The driver had turned around because one of the bodies had fallen out near where I was standing. That was my introduction to death and destruction.' Co-author Hillerby passed away before the book could be published. On his behalf Brookes said: 'There have been other books with hundreds of photographs of the Vietnam War, but for the most part, they concentrated on the images. We wanted you not just to see the war through the cameras of the photographers in these pages - we wanted you to experience their thoughts and emotions as well, to share their hardships and dedication to duty in documenting a war like no other'
Gunships and scout helicopters would routinely fly what was known as a 'last light' mission, allowing them to check for enemy movements with less chance of reprisal. Many of the greatest war photographers sought to show the truth of war - its horror, suffering, desperation, and hopelessness. They captured everything that was terrible about war and placed it 'squarely in the public eye'
Ransom Cyr, a 221st Signal Company photographer, pulls fellow 221st photographer Charles K. Pollard to safety during the May 1968 attack. Cyr was later killed by enemy fire. He was awarded the Silver Star posthumously. 'Behind the scenes, and unheralded for their camera work, were hundreds of military photographers, just doing what was expected of them as a part of their day-to-day job description. Unlike their famous civilian counterparts, many had to endure a year-long assignment that constantly placed them in harm's way. Sometimes it meant dropping the camera and picking up an M-16 or grenade launcher, or manning an M-60 machine gun, or helping to carry the wounded to a medevac dust-off chopper,' Brookes said
'Troopers attempt to get personnel to come out of a cave entrance as we search the area. Just moments after this was shot, the three men in the photo were wounded by a grenade dropped by the Viet Cong fighter as he exited the cave,' one witness remembers. Pictures like those taken by the war's civilian press photographers - Nick Ut's 'Napalm Girl' and Eddie Adams' photograph of the execution of a Viet Cong prisoner in a Saigon street, for instance - combined with those of military photographer Ron Haeberle of the My Lai massacre of Vietnamese civilians by American troops, were never anticipated by the US government when they sanctioned the presence of photographers
An airman checks out the body of a Viet Cong 'sapper' (commandos) killed during the battle. 'From 1962 to 1975, military photographers took millions of photographs in Vietnam. Their official mission was to document the war and capture images for the historical record. But more often, their cameras recorded the lives of their fellow soldiers in a sort of self-initiated public relations effort. They photographed the everyday activities in and out of combat, the struggles to cope with the conditions in the field, the battles with a mostly unseen enemy, booby traps, helicopter evacuations of the wounded and dead; anything and everything that went on in the war,' Brookes said
A US gunship firing on a Viet Cong position at night. Another breath-taking account of an under fire photographer's mission - and its thanklessness - comes from acclaimed combat journalist Joe Galloway, summing up his most frightening experience whilst working alongside the stoic photographers. 'On the worst day of my life, in the bloodiest battle of the war, on November 15 1965, in Landing Zone XRay in the Ia Drang Valley, we were surrounded by North Vietnamese regulars determined to kill us all,' recalled Galloway. 'The air was filled with bullets and shrapnel and I was hugging the earth. Out of the corner of my eye I noticed two men with cameras nearby, also hugging the ground. Later, during a lull in the fighting, I saw them filming the battalion surgeon, Dr Robert Carrera, as he did an urgent tracheotomy on a badly wounded soldier' The two of them, Sergeant Jack Yamaguchi and Sergeant Thomas Schiro, were from the Department of the Army Special Photographic Office (DASPO)
Two 'grunts' running a stretcher with a wounded crewman to the Medevac chopper. A blown-up APC (Armored Personnel Carrier) sits upside-down in the background. Photographers' film would be shipped back to the Pentagon, edited and released to the networks. They risked their lives and captured priceless film of a historic battle. 'You might expect they would win some praise; maybe another stripe. Hardly. Their bosses in the Pentagon reprimanded Yamaguchi and Schiro for portraying so grim and bloody a story.' The life and times of a military combat photographer in the most photographed war in history are often depressing, frequently moving, but always enthralling
US war photographer Tony Swindell: 'A Vietnamese teenage girl in the top photo being shot dead from a command chopper on a VR (Visual Recon) mission. It was SOP (Standard Operating Procedure) to shoot civilians who ran, and it almost became a sport. The dead Vietnamese were always labeled as Viet Cong and kills attributed to the nearest ground unit
A shackled prisoner being loaded onto a chopper and hauled off. 'They seldom, if ever, saw any of the praise or adulation that was heaped upon their civilian counterparts. Most just quietly went about their assigned duties. Some were lucky enough to get an occasional byline for a photo seen in the [military newspaper] Stars and Stripes or back in a hometown newspaper; most got no more than a now-faded purple caption along with their name on the back of a photograph buried among thousands of others in our National Archives,' Brooke said
Shooting Vietnam contributor Tony Swindell: 'My own personal Apocalypse Now moment came the day I shot pictures of North Vietnamese prisoners being tortured to death with sharpened bamboo stakes up their anuses. The profound symbolism of it all, amidst a bright green countryside pockmarked with artillery and bomb craters, was almost too much to believe'
Dan Brookes and Bob Hillbery have brought a collection of the thousands of images taken during the Vietnam war together. Alongside the images are recounts of photographers individual experiences during the conflict. They say their photographs were a key reason the war was ended, as moral was lowered by the number of civilian deaths at the hands of American troops. Arguably the most controversial war in the United States' history, Vietnam continues to spark fiery debate nearly 50 years after the USA pulled its troops out of the south east Asian country - was it a country bravely standing up against the tyranny of communist oppression or was it reclusive superpower foisting its own philosophies on an aspiring country half a world away
Share or comment on this article:
The comments below have been moderated in advance.
The views expressed in the contents above are those of our users and do not necessarily reflect the views of MailOnline.
We are no longer accepting comments on this article.
Sours: https://www.dailymail.co.uk/news/article-7228001/Gruesome-images-captured-military-photographers-pressure-politicians-end-campaign.html
Civil War 2013: Photographs From the Grisly American Conflict - The New York Times
20 Harrowing Pictures From The Front Lines Of Vietnam
British photographer Larry Burrows was responsible for capturing some of the most powerful and brutally honest scenes from the war, often placing priority on getting the perfect shot over concern for his own life. From 1962 until his death in 1971, Burrows' images in Life magazine brought the reality of the war into the homes of Americans across the country and helped to provide a concrete record of this dark and difficult time in US history.
In 1971, Larry Burrows was killed while documenting Operation Lam Son 719, along with three of his fellow photojournalists — Henri Huet, Kent Potter, and Keisaburo Shimamoto — when their helicopter transport was shot down over Laos.
Since the war's end in 1975, Burrows' pictures have been revered for their explicit depictions of both the humanity and the inhumanity of Vietnam as well as a brutal reminder of the true cost of war.
Here are some of the most powerful pictures taken by Larry Burrows during his coverage of the Vietnam War.
*Warning: Some people may find these pictures disturbing.*
Sours: https://www.buzzfeednews.com/article/gabrielsanchez/20-of-the-most-powerful-photos-from-the-vietnam-war
You will also be interested:
World War II Photos
The Second World War was documented on a huge scale by thousands of photographers and artists who created millions of pictures. American military photographers representing all of the armed services covered the battlefronts around the world. Every activity of the war was depicted--training, combat, support services, and much more. On the home front, the many federal war agencies produced and collected pictures, posters, and cartoons on such subjects as war production, rationing, and civilian relocation.
The pictures described in this list are from the holdings of the Still Picture Branch (RRSS) of the National Archives and Records Administration. Most are from the records of the Army Signal Corps (Record Group 111), Department of the Navy (Record Group 80), Coast Guard (Record Group 26), Marine Corps (Record Group 127), and the Office of War Information (Record Group 208). Others were selected from the records of 12 additional agencies.
Pictures are listed by subject and campaign. Original captions are in quotation marks. Photographers, artists, locations, and dates, when known, are also included. This information is followed by the local identification number and the National Archives Identifier number (NAID). The National Archives Identifier number is linked to the online catalog where a digitized file of the photograph will be available for download. The images included in this list are only available in black and white. The selected photographs are in the public domain and have no Use Restrictions.
Jonathan Heller researched, selected, and arranged the items for this list and wrote these introductory remarks in 1990. Additional updates to this introduction were made as recently as May 2021.
Contact Us
---
Leaders
1. President Franklin D. Roosevelt signing the Declaration of War against Japan, December 8, 1941. 79-AR-82. National Archives Identifier: 520053
2. "General Dwight D. Eisenhower, Supreme Allied Commander, at his headquarters in the European theater of operations. He wears the five-star cluster of the newly-created rank of General of the Army." T4c. Messerlin, February 1, 1945. 80-G-331330. National Archives Identifier: 520686
3. Adolf Hitler and Benito Mussolini in Munich, Germany, ca. June 1940. 242-EB-7-38. National Archives Identifier: 540151
4. " General MacArthur surveys the beachhead on Leyte Island, soon after American forces swept ashore from a gigantic liberation armada into the central Philippines, at the historic moment when the General made good his promise `I shall return.'" 1944. 26-G- 3584. National Archives Identifier: 513210
5. " Conference of the Big Three at Yalta makes final plans for the defeat of Germany. Prime Minister Winston S. Churchill, President Franklin D. Roosevelt, and Premier Josef Stalin." February 1945. 111-SC-260486. National Archives Identifier: 531340
6. American generals: seated left to right are William H. Simpson, George S. Patton, Jr., Carl Spaatz, Dwight D. Eisenhower, Omar Bradley, Courtney H. Hodges, and Leonard T. Gerow; standing are Ralph F. Stearley, Hoyt S. Vandenberg, Walter Bedell Smith, Otto P. Weyland, and Richard E. Nugent. Ca. 1945. 208-YE-182. National Archives Identifier: 535983
The Home Front
7. " . . . we here highly resolve that these dead shall not have died in vain . . . Remember Dec. 7th!" Color poster by Allen Saalberg, 1942. 44-PA-191.* National Archives Identifier: 513637
8. " We French workers warn you . . . defeat means slavery, starvation, death." Color poster by Ben Shahn, 1942. 44-PA-246.* National Archives Identifier: 513688
9. "I Want You for the U.S. Army. Enlist Now." Color poster by James Montgomery Flagg. 44-PA-71.* National Archives Identifier: 513533
10. "Man the Guns. Join the Navy." Color poster by McClelland Barclay, 1942. 44-PA-24.* National Archives Identifier: 513519
11. "For your country's sake today--For your own sake tomorrow. Go to the nearest recruiting station of the armed service of your choice." Color poster by Steele Savage, 1944. 44-PA-820.* National Archives Identifier: 514315
12. "Buy War Bonds." Color poster, 1942. 44-PA-531.* National Archives Identifier: 514010
13. "SCRAP." Color poster by Roy Schatt, 1942. 44-PA-1688.* National Archives Identifier: 515359
14. "Harvesting bumper crop for Uncle Sam . Movie star Rita Hayworth sacrificed her bumpers for the duration. Besides setting an example by turning in unessential metal car parts, Miss Hayworth has been active in selling war bonds." 1942. 208-PU-91B-5. National Archives Identifier: 535932
15. "I'm conserving wool, this bathing suit's painted on." Cartoon drawing by Charles Shows. 208-COM-1084. National Archives Identifier: 535701
16. Sugar rationing. 208-AA-322I-2. National Archives Identifier: 535570
17. "An eager school boy gets his first experience in using War Ration Book Two. With many parents engaged in war work, children are being taught the facts of point rationing for helping out in family marketing." Alfred Palmer, February 1943. 208-AA-322H-1. National Archives Identifier: 535567
18. "We Can Do It." Color poster by J. Howard Miller. 179-WP-1563.* National Archives Identifier: 535413
19. "Secretaries, housewives, waitresses, women from all over central Florida are getting into vocational schools to learn war work. Typical are these in the Daytona Beach branch of the Volusia county vocational school." Howard R. Hollem, April 1942. 208-AA-352V-4. National Archives Identifier: 535579
20. "Stars over Berlin and Tokyo will soon replace these factory lights reflected in the noses of planes at Douglas Aircraft's Long Beach, Calif., plant. Women workers groom lines of transparent noses for deadly A-20 attack bombers." Alfred Palmer, October 1942. 208-AA-352QQ-5. National Archives Identifier: 535577
21. Riveter at Lockheed Aircraft Corp., Burbank, CA. National Archives Identifier: 522880, Local Identifier: 86-WWT-3-67
22. "Line up of some of women welders including the women's welding champion of Ingalls [Shipbuilding Corp., Pascagoula, MS]." Spencer Beebe, 1943. 86-WWT-85-35. National Archives Identifier: 522890
23. "Chippers." Women war workers of Marinship Corp., 1942. 86-WWT-85-16. National Archives Identifier: 522889
24. "Man working on hull of U.S. submarine at Electric Boat Co., Groton, Conn." Lt. Comdr. Charles Fenno Jacobs, August 1943. 80-G-468517. National Archives Identifier: 1633443
25. "Launching of USS ROBALO 9 May 1943, at Manitowoc Shipbuilding Co., Manitowoc, Wis." 80-G-68535. National Archives Identifier: 520628
26. "Someone talked!" Color poster by Siebel, 1942. 44-PA-230.* National Archives Identifier: 513672
27. "Loose lips might sink ships." Color poster by Ess-ar-gee. 44-PA-82.* National Archives Identifier: 513543
28. "A young evacuee of Japanese ancestry waits with the family baggage before leaving by bus for an assembly center in the spring of 1942." Clem Albers, California, April 1942. 210-G-2A-6. National Archives Identifier: 539959
29. "Persons of Japanese ancestry arrive at the Santa Anita Assembly Center from San Pedro. Evacuees lived at this center at the former Santa Anita race track before being moved inland to relocation centers." Clem Albers, Arcadia, CA, April 5, 1942. 210-G-3B-414. National Archives Identifier: 537040
30. "Dust storm at this War Relocation Authority center where evacuees of Japanese ancestry are spending the duration." Dorothea Lange, Manzanar, CA, July 3, 1942. 210-G-10C-839. National Archives Identifier: 539961
Supply & Support
31. "Mechanics check engine of SNJ at Kingsville Field, NATC, Corpus Christi, Texas." Lt. Comdr. Charles Fenno Jacobs, November 1942. 80-G-475186. National Archives Identifier: 520974
32. "Ordnancemen loading belted cartridges into SBD-3 at NAS Norfolk, Va." September 1942. 80-G-472528. National Archives Identifier: 520918
33. "Victory cargo ships are lined up at a U.S. west coast shipyard for final outfitting before they are loaded with supplies for Navy depots and advance bases in the Pacific." Ca. 1944. 208-YE-2B-7. National Archives Identifier: 535970
34. "Corporal Charles H. Johnson of the 783rd Military Police Battalion, waves on a `Red Ball Express' motor convoy rushing priority materiel to the forward areas, near Alenon, France." Bowen, September 5, 1944. 111-SC-195512. National Archives Identifier: 531220
35. "Invasion of Cape Gloucester, New Britain, 24 Dec. 1943. Crammed with men and material for the invasion, this Coast Guard- manned LST nears the Japanese held shore. Troops shown in the picture are Marines." PhoM1c. Don C. Hansen. 26-G-3056. National Archives Identifier: 513188
36. "U.S. Convoy which operates between Chen-Yi and Kweiyang, China, is ascending the famous twenty-one curves at Annan, China." Pfc. John F. Albert, March 26, 1945. 111-SC-208807. National Archives Identifier: 531304
37. "U.S. Marine `Raiders' and their dogs, which are used for scouting and running messages, starting off for the jungle front lines on Bougainville." T.Sgt. J. Sarno, ca. November/December 1943. 127-GR-84-68407. National Archives Identifier: 532371
38. "Sgt. Carl Weinke and Pfc. Ernest Marjoram, Signal Corps cameramen, wading through stream while following infantry troops in forward area during invasion at a beach in New Guinea." T4c. Ernani D'Emidio, April 22, 1944. 111-SC-189623. National Archives Identifier: 531186
39. "Pfc Angelo B. Reina, 391st Inf. Regt., guards a lonely Oahu beach position. Kahuku, Oahu." Rosenberg, Hawaii, March 1945. 111-SC-221867. National Archives Identifier: 531323
Rest & Relaxation
40. "Marine Pfc. Douglas Lightheart (right) cradles his 30-cal. machine gun in his lap, while he and his buddy Pfc. Gerald Churchby take time out for a cigarette, while mopping up the enemy on Peleliu Is." Cpl. H. H. Clements, September 14, 1944. 127-N-97628. [The Marine on the left has been tentatively identified through information received by the National Archives as being Gerald P. Thursby, Sr. of Akron, Ohio, not Gerald Churchby] National Archives Identifier: 532538
41. "Sailor reading in his bunk aboard USS CAPELIN at submarine base New London, Conn." Lt. Comdr. Charles Fenno Jacobs, August 1943. 80-G-468523. National Archives Identifier: 520852
42. "Activities aboard USS MONTEREY. Navy pilots in the forward elevator well playing basketball." Jumper at left identified as Gerald R. Ford. Attributed to Lt. Victor Jorgensen, ca. June/July 1944. 80-G-417628. National Archives Identifier: 520764
43. "Liberty party. Liberty section personnel aboard LCM returning to USS CASABLANCA from Rara Island, off Pitylieu Island, Manus." PhoM1c. R. W. Mowday, Admiralty Islands, April 19, 1945. 80-CASA-618. National Archives Identifier: 520580
44. "Bing Crosby, stage, screen and radio star, sings to Allied troops at the opening of the London stage door canteen in Piccadilly, London, England." Pearson, August 31, 1944. 111-SC-193249. National Archives Identifier: 531210
45. " Danny Kaye, well known stage and screen star, entertains 4,000 5th Marine Div. occupation troops at Sasebo, Japan. The crude sign across the front of the stage says: `Officers keep out! Enlisted men's country.'" Pfc. H. J. Grimm, October 25, 1945. 127-N-138204. National Archives Identifier: 532566
46. " Pfc. Mickey Rooney imitates some Hollywood actors for an audience of Infantrymen of the 44th Division. Rooney is a member of a three-man unit making a jeep tour to entertain the troops." T5c. Louis Weintraub, Kist, Germany, April 13, 1945. 111-SC-203412. National Archives Identifier: 531257
47. "Marlene Dietrich, motion picture actress, autographs the cast on the leg of Tec 4 Earl E. McFarland at a United States hospital in Belgium, where she has been entertaining the GIs." Tuttle, November 24, 1944. 111-SC-232989. National Archives Identifier: 531330
48. "A youngster, clutching his soldier father, gazes upward while the latter lifts his wife from the ground to wish her a 'Merry Christmas.' The serviceman is one of those fortunate enough to be able to get home for the holidays." December 1944. 208-AA-2F-20. National Archives Identifier: 535527
Aid & Comfort
49. "Crewmen lifting Kenneth Bratton out of turret of TBF on the USS SARATOGA after raid on Rabaul." Lt. Wayne Miller, November 1943. 80-G-415477. National Archives Identifier: 520757
50. Medics helping injured soldier, France, 1944. 208-YE-22. National Archives Identifier: 535973
51. "Private Roy Humphrey is being given blood plasma by Pfc. Harvey White, after he was wounded by shrapnel, on 9 August 1943 in Sicily." Wever. 111-SC-178198. National Archives Identifier: 531161
52. "Transfer of wounded from USS BUNKER HILL to USS WILKES BARRE, who were injured during fire aboard carrier following Jap suicide dive bombing attack off Okinawa." PhoM3c. Kenneth E. Roberts, May 11, 1945. 80-G-328610. National Archives Identifier: 520682
53. " In an underground surgery room, behind the front lines on Bougainville, an American Army doctor operates on a U.S. soldier wounded by a Japanese sniper." December 13, 1943. 111-SC-187247. National Archives Identifier: 531177
54. " Nurses of a field hospital who arrived in France via England and Egypt after three years service." Parker, August 12, 1944. 112-SGA-44-10842. National Archives Identifier: 531498
55. " With a canvas tarpaulin for a church and packing cases for an altar, a Navy chaplain holds mass for Marines at Saipan. The service was held in memory of brave buddies who lost their lives in the initial landings." Sgt. Steele, June 1944. 127-N-82262. National Archives Identifier: 532525
56. " The crew of the USS SOUTH DAKOTA stands with bowed heads, while Chaplain N. D. Lindner reads the benediction held in honor of fellow shipmates killed in the air action off Guam on June 19, 1944." July 1, 1944. 80-G-238322. National Archives Identifier: 520649
Navy & Naval Battles
57. " A PT marksman provides a striking camera study as he draws a bead with his 50 caliber machine gun on his boat off New Guinea." July 1943. 80-G-53871. National Archives Identifier: 520621
58. " Officer at periscope in control room of submarine." Ca. 1942. 80-G-11258. National Archives Identifier: 520588
59. " PT's patrolling off coast of New Guinea." 1943. 80-G-53855. National Archives Identifier: 520620
60. "USS PENNSYLVANIA and battleship of COLORADO class followed by three cruisers move in line into Lingayen Gulf preceding the landing on Luzon." Philippines, January 1945. 80-G-59525. National Archives Identifier: 520627
61. "Coast Guardsmen on the deck of the U.S. Coast Guard Cutter Spencer watch the explosion of a depth charge which blasted a Nazi U-boat's hope of breaking into the center of a large convoy." Sinking of U-175. WO Jack January, April 17, 1943. 26-G-1517. National Archives Identifier: 513166
62. Torpedoed Japanese destroyer photographed through periscope of U.S.S. Wahoo or U.S.S. Nautilus, June 1942. 80-G-418331. National Archives Identifier: 520769
63. Sixteen-inch guns of the U.S.S Iowa firing during battle drill in the Pacific, ca. 1944. 80-G-59493. National Archives Identifier: 520626
64. " Jap torpedo bomber explodes in air after direct hit by 5 inch shell from U.S. aircraft carrier as it attempted an unsuccessful attack on carrier, off Kwajalein." U.S.S. Yorktown. CPhoM. Alfred N. Cooperman, December 4, 1943. 80-G-415001. National Archives Identifier: 520751
65. " Japanese plane shot down as it attempted to attack USS KITKUN BAY." Near Mariana Islands, June 1944. 80-G-238363. National Archives Identifier: 520650
66. " USS BUNKER HILL burning after Jap suicide attack." Near Okinawa, May 11, 1945. 80-G-274266. National Archives Identifier: 520657
67. " USS BUNKER HILL hit by two Kamikazes in 30 seconds on 11 May 1945 off Kyushu. Dead-372. Wounded-264." 80-G-323712. National Archives Identifier: 520678
Aviation
68. " A Chinese soldier guards a line of American P-40 fighter planes, painted with the shark-face emblem of the 'Flying Tigers,' at a flying field somewhere in China." Ca. 1942. 208-AA-12X-21. National Archives Identifier: 535531
69. " Pilots aboard a U.S. Navy aircraft carrier receive last minute instructions before taking off to attack industrial, and military installations in Tokyo." February 17, 1945. 208-N-38374. National Archives Identifier: 535789
70. " Dynamic static. The motion of its props causes an `aura' to form around this F6F on USS YORKTOWN. Rotating with blades, halo moves aft, giving depth and perspective." November 1943. 80-G-204747A. National Archives Identifier: 520641
71. " Take off from the deck of the USS HORNET of an Army B-25 on its way to take part in first U.S. air raid on Japan." Doolittle Raid, April 1942. 80-G-41196. National Archives Identifier: 520603
72. " TBF (Avengers) flying in formation over Norfolk, Va." Attributed to Lt. Comdr. Horace Bristol, September 1942. 80-G-427475. National Archives Identifier: 520789
73. " The first big raid by the 8th Air Force was on a Focke Wulf plant at Marienburg. Coming back, the Germans were up in full force and we lost at least 80 ships-800 men, many of them pals." 1943. 208-YE-7. National Archives Identifier: 535972
74. " Photograph made from B-17 Flying Fortress of the 8th AAF Bomber Command on 31 Dec. when they attacked the vital CAM ball- bearing plant and the nearby Hispano Suiza aircraft engine repair depot in Paris." France, 1943. 208-EX-249A-27. National Archives Identifier: 535712
75. " Pilots pleased over their victory during the Marshall Islands attack, grin across the tail of an F6F Hellcat on board the USS LEXINGTON, after shooting down 17 out of 20 Japanese planes heading for Tarawa." Comdr. Edward Steichen, November 1943. 80-G-470985. National Archives Identifier: 520896
German Aggression
76. " Hitler accepts the ovation of the Reichstag after announcing the `peaceful' acquisition of Austria. It set the stage to annex the Czechoslovakian Sudetenland, largely inhabited by a German-speaking population." Berlin, March 1938. 208-N-39843. National Archives Identifier: 535792
77. German troops parade through Warsaw, Poland. PK Hugo J.ger, September 1939. 200-SFF-52. National Archives Identifier: 559369
78. "The tragedy of this Sudeten woman, unable to conceal her misery as she dutifully salutes the triumphant Hitler, is the tragedy of the silent millions who have been `won over' to Hitlerism by the 'everlasting use' of ruthless force." Ca. 1938. 208-PP-10A-2. National Archives Identifier: 535891
79. Soviet Foreign Commissar Vyacheslav Molotov signs the German-Soviet nonaggression pact; Joachim von Ribbentrop and Josef Stalin stand behind him. Moscow, August 23. 1939. 242-JRPE-44. National Archives Identifier: 540196
80. British prisoners at Dunkerque, France, June 1940. 242-EB-7-35. National Archives Identifier: 540150
81. " A Frenchman weeps as German soldiers march into the French capital, Paris, on June 14, 1940, after the Allied armies had been driven back across France." 208-PP-10A-3. National Archives Identifier: 535892
82. Adolf Hitler in Paris, June 23, 1940. 242-HLB-5073-20. National Archives Identifier: 540179
83. German troops in Russia, 1941. 242-GAP-286B-4. National Archives Identifier: 540155
Battle of Britain
84. Aircraft spotter on the roof of a building in London. St. Paul's Cathedral is in the background. 306-NT-901B-3. National Archives Identifier: 541899
85. " Standing up gloriously out of the flames and smoke of surrounding buildings, St. Paul's Cathedral is pictured during the great fire raid of Sunday December 29th." 1940. 306-NT-3173V. National Archives Identifier: 541922
86. " Over 500 firemen and members of the London Auxiliary Fire Fighting Services, including many women, combined in a war exercise over the ground covered by Greenwich (London) Fire Station." Ca. July 1939. 306-NT-901-19. National Archives Identifier: 541892
87. " Children of an eastern suburb of London, who have been made homeless by the random bombs of the Nazi night raiders, waiting outside the wreckage of what was their home." September 1940. 306-NT-3163V. National Archives Identifier: 541920
88. " Two bewildered old ladies stand amid the leveled ruins of the almshouse which was Home; until Jerry dropped his bombs. Total war knows no bounds. Almshouse bombed Feb. 10, Newbury, Berks., England." Naccarata, February 11, 1943. 111-SC-178801. National Archives Identifier: 531162
89. Life in London during the war. View of a V-1 rocket in flight, ca. 1944. 306-NT-3157V. National Archives Identifier: 541919
North Africa, Sicily, Italy
90. Gen. Erwin Rommel with the 15th Panzer Division between Tobruk and Sidi Omar. Sdf. Zwilling, Libya, January or November 24, 1941. 242-EAPC-6-M713a. National Archives Identifier: 540147
91. " General Bernard L. Montgomery watches his tanks move up." North Africa, November 1942. 208-PU-138LL-3. National Archives Identifier: 535938
92. " Lt. Col. Lyle Bernard, CO, 30th Infantry Regiment, a prominent figure in the second daring amphibious landing behind enemy lines on Sicily's north coast, discusses military strategy with Lt. Gen. George S. Patton. Near Brolo." 1943. 111-SC-246532. National Archives Identifier: 531335
93. " Front view of 240mm howitzer of Battery `B', 697th Field Artillery Battalion, just before firing into German held territory. Mignano area, Italy." Boyle, January 30, 1944. 111-SC-187126. National Archives Identifier: 531176
94. " Moving up through Prato, Italy, men of the 370th Infantry Regiment, have yet to climb the mountain which lies ahead." Bull, April 9, 1945. 111-SC-205289. National Archives Identifier: 531277
95. " Americans of Japanese descent, Infantrymen of the 442nd Regiment, run for cover as a German artillery shell is about to land outside the building." Levine, Italy. April 4, 1945. 111-SC-337154. National Archives Identifier: 531356
96. " Pvt. Paul Oglesby, 30th Infantry, standing in reverence before an altar in a damaged Catholic Church. Note: pews at left appear undamaged, while bomb-shattered roof is strewn about the sanctuary. Acerno, Italy." Benson, September 23, 1943. 111-SC-188691. National Archives Identifier: 531181
97. " From Coast Guard-manned "sea-horse" landing craft, American troops leap forward to storm a North African beach during final amphibious maneuvers." James D. Rose, Jr., ca. 1944. 26-G-2326. National Archives Identifier: 513171
France
98. " Gen. Dwight D. Eisenhower gives the order of the Day. 'Full victory-nothing else' to paratroopers in England, just before they board their airplanes to participate in the first assault in the invasion of the continent of Europe." Moore, June 6, 1944. 111-SC-194399. National Archives Identifier: 531217
99. " Landing on the coast of France under heavy Nazi machine gun fire are these American soldiers, shown just as they left the ramp of a Coast Guard landing boat." CPhoM. Robert F. Sargent, June 6, 1944. 26-G-2343. National Archives Identifier: 513173
100. " Crossed rifles in the sand are a comrade's tribute to this American soldier who sprang ashore from a landing barge and died at the barricades of Western Europe." 1944. 26-G-2397. National Archives Identifier: 513175
101. " American howitzers shell German forces retreating near Carentan, France." Franklin, July 11, 1944. 111-SC-191933. National Archives Identifier: 531199
102. An American officer and a French partisan crouch behind an auto during a street fight in a French city, ca. 1944. 111-SC-217401. National Archives Identifier: 531322
103. " General Charles de Gaulle speaks to the people of Cherbourg from the balcony of the City Hall during his visit to the French port city on August 20." 1944. 208-MFI-5H-1. National Archives Identifier: 535758
104. American troops in tank passing the Arc de Triomphe after the liberation of Paris, August 1944. 208-YE-68. National Archives Identifier: 535975
105. "American troops of the 28th Infantry Division march down the Champs Elysees, Paris, in the `Victory' Parade." Poinsett, August 29, 1944. 111-SC-193197. National Archives Identifier: 531209
106. "This girl pays the penalty for having had personal relations with the Germans. Here, in the Montelimar area, France, French civilians shave her head as punishment." Smith, August 29, 1944. 111-SC-193785. National Archives Identifier: 531211
The Low Countries
107. "Men of the 8th Infantry Regiment attempt to move forward and are pinned down by German small arms from within the Belgian town of Libin. Men seek cover behind hedges and signs to return the fire." Gedicks, September 7, 1944. 111-SC-193835. National Archives Identifier: 531212
108. Yanks of 60th Infantry Regiment advance into a Belgian town under the protection of a heavy tank.Spangle, September 9, 1944. 111-SC-193903. National Archives Identifier: 531213
109. Parachutes open overhead as waves of paratroops land in Holland during operations by the 1st Allied Airborne Army. September 1944. 111-SC-354702. National Archives Identifier: 531392
110. "A U.S. Infantry anti-tank crew fires on Nazis who machine- gunned their vehicle, somewhere in Holland." W. F. Stickle, November 4, 1944. 111-SC-197367. National Archives Identifier: 531226
111. "A Nazi soldier, heavily armed, carries ammunition boxes forward with companion in territory taken by their counter- offensive in this scene from captured German film." Belgium, December 1944. 111-SC-197561. National Archives Identifier: 531230
112. "A lanky GI, with hands clasped behind his head, leads a file of American prisoners marching along a road somewhere on the western front. Germans captured these American soldiers during the surprise enemy drive into Allied positions." Captured German photograph, December 1944. 111-SC-198240. National Archives Identifier: 531236
113. "Chow is served to American Infantrymen on their way to La Roche, Belgium. 347th Infantry Regiment." Newhouse, January 13, 1945. 111-SC-198849. National Archives Identifier: 531241
114. Canadian Infantry of the Regiment de Maisonneuve, moving through Holten to Rijssen, Netherlands. Lt. D. Guravitch, April 9, 1945. 306-NT-1334B-11. National Archives Identifier: 541912
Germany
115. " First U.S. Army men and equipment pour across the Remagen Bridge; two knocked out jeeps in foreground." Sgt. William Spangle, Germany, March 11, 1945. 111-SC-201973. National Archives Identifier: 531252
116. " Then came the big day when we marched into Germany--right through the Siegfried Line." 1945. 208-YE-193. National Archives Identifier: 535984
117. " I drew an assault boat to cross in--just my luck. We all tried to crawl under each other because the lead was flying around like hail." Crossing the Rhine under enemy fire at St. Goar. March 1945. 208-YE-132. National Archives Identifier: 535978
118. " Two anti-tank Infantrymen of the 101st Infantry Regiment, dash past a blazing German gasoline trailer in square of Kronach, Germany." T4c. W. J. Rothenberger, April 14, 1945. 111-SC-206235. National Archives Identifier: 531289
119. " Infantrymen of the 255th Infantry Regiment move down a street in Waldenburg to hunt out the Hun after a recent raid by 63rd Division." 2d Lt. Jacob Harris, April 16, 1945. 111-SC-205778. National Archives Identifier: 531283
120. " Soldiers of the 55th Armored Infantry Battalion and tank of the 22nd Tank Battalion, move through smoke filled street. Wernberg, Germany." Pvt. Joseph Scrippens, April 22, 1945. 111-SC-205298. National Archives Identifier: 531278
121. " Happy 2nd Lt. William Robertson and Lt. Alexander Sylvashko, Russian Army, shown in front of sign [East Meets West] symbolizing the historic meeting of the Russian and American Armies, near Torgau, Germany." Pfc. William E. Poulson, April 25, 1945. 111-SC-205228. National Archives Identifier: 531276
122. " General Dwight D. Eisenhower, Supreme Allied Commander, accompanied by Gen. Omar N. Bradley, and Lt. Gen. George S. Patton, Jr., inspects art treasures stolen by Germans and hidden in salt mine in Germany." Lt. Moore, April 12, 1945. 111-SC- 204516. National Archives Identifier: 531272
123. " The 90th Division discovered this Reichsbank wealth, SS loot, and Berlin museum paintings that were removed from Berlin to a salt mine in Merkers, Germany." Cpl. Donald R. Ornitz, April 15, 1945. 239-PA-6-34-2. National Archives Identifier: 540134
Japan Attacks
124. Captured Japanese photograph taken aboard a Japanese carrier before the attack on Pearl Harbor, Hawaii, December 7, 1941. 80-G-30549. National Archives Identifier: 520599
125. Captured Japanese photograph taken during the December 7, 1941, attack on Pearl Harbor. In the distance, the smoke rises from Hickam Field. 80-G-30550. National Archives Identifier: 520600
126. " USS SHAW exploding during the Japanese raid on Pearl Harbor." December 7, 1941. 80-G-16871. National Archives Identifier: 520590
127. " The USS ARIZONA burning after the Japanese attack on Pearl Harbor." December 7, 1941. 80-G-32420. National Archives Identifier: 520601
128. " Pearl Harbor, T.H. taken by surprise, during the Japanese aerial attack. USS WEST VIRGINIA aflame." December 7, 1941. 80-G-19947. National Archives Identifier: 520594
129. Surrender of American troops at Corregidor, Philippine Islands, May 1942. 208-AA-80B-1. National Archives Identifier: 535553
130. " The March of Death. Along the March [on which] these prisoners were photographed, they have their hands tied behind their backs. The March of Death was about May 1942, from Bataan to Cabanatuan, the prison camp." 127-N-114541. National Archives Identifier: 532548
131. " This picture, captured from the Japanese, shows American prisoners using improvised litters to carry those of their comrades who, from the lack of food or water on the march from Bataan, fell along the road." Philippines, May 1942. 208-AA-288BB-2. National Archives Identifier: 535565
Island Campaigns
132. " U.S. troops go over the side of a Coast Guard manned combat transport to enter the landing barges at Empress Augusta Bay, Bougainville, as the invasion gets under way." November 1943. 26-G-3183. National Archives Identifier: 513194
133. " A Water Buffalo, loaded with Marines, churns through the sea bound for beaches of Tinian Island near Guam." July 1944. 26-G-2682. National Archives Identifier: 513181
134. " 165th Infantry assault wave attacking Butaritari, Yellow Beach Two, find it slow going in the coral bottom waters. Jap machine gun fire from the right flank makes it more difficult for them." Dargis, Makin Atoll, Gilbert Islands, November 20, 1943. 111-SC-183574. National Archives Identifier: 531172
135. " Army reinforcements disembarking from LST's form a graceful curve as they proceed across coral reef toward the beach." Laudansky, Saipan, ca. June/July 1944. 111-SC-191475. National Archives Identifier: 531194
136. " Marines hit three feet of rough water as they leave their LST to take the beach at Cape Gloucester, New Britain." Sgt. Robert M. Howard, December 26, 1943. 127-G-68998. National Archives Identifier: 532361
137. " American troops of the 163rd Infantry Regiment hit the beach from Higgins boats during the invasion of Wadke Island, Dutch New Guinea." Lt. Kent Rooks, May 18, 1944. 111-SC-190968. National Archives Identifier: 531192
138. " Landing operations on Rendova Island, Solomon Islands, 30 June 1943. Attacking at the break of day in a heavy rainstorm, the first Americans ashore huddle behind tree trunks and any other cover they can find." 80-G-52573. National Archives Identifier: 520619
139. " First flag on Guam on boat hook mast. Two U.S. officers plant the American flag on Guam eight minutes after U.S. Marines and Army assault troops landed on the Central Pacific island on July 20, 1944." Batts. 127-N-88073. National Archives Identifier: 532532
140. " Marines storm Tarawa. Gilbert Islands." WO Obie Newcomb, Jr., November 1943. 127-N-63458. National Archives Identifier: 532517
141. " The Yanks mop up on Bougainville. At night the Japs would infiltrate American lines. At Dawn, the doughboys went out and killed them. This photo shows tank going forward, infantrymen following in its cover." March 1944. 111-SC-189099. National Archives Identifier: 531183
142. " Retreating at first into the jungle of Cape Gloucester, Japanese soldiers finally gathered strength and counterattacked their Marine pursuers. These machine gunners pushed them back." Brenner, January 1944. 127-N-71981. National Archives Identifier: 532522
143. " Men of the 7th Division using flame throwers to smoke out Japs from a block house on Kwajalein Island, while others wait with rifles ready in case Japs come out." Cordray, February 4, 1944. 111-SC-212770. National Archives Identifier: 531319
144. " A member of a Marine patrol on Saipan found this family of Japs hiding in a hillside cave. The mother, four children and a dog, took shelter from the fierce fighting in that area." Cpl. Angus Robertson, June 21, 1944. 127-GR-113-83266. National Archives Identifier: 532380
145. " After the Marines captured this mountain gun from the Japs at Saipan, they put it into use during the attack on Garapan, administrative center of the island." Cpl. Angus Robertson, ca. July 1944. 127-GR-114-83270. National Archives Identifier: 532383
146. " Back to a Coast Guard assault transport comes this Marine after two days and nights of Hell on the beach of Eniwetok in the Marshall Islands. His face is grimey with coral dust but the light of battle stays in his eyes." February 1944. 26-G-3394. National Archives Identifier: 513202
147. " These men have earned the bloody reputation of being skillful jungle fighters. They are U.S. Marine Raiders gathered in front of a Jap dugout on Cape Totkina on Bougainville, Solomon Islands, which they helped to take." January 1944. 80-G-205686. National Archives Identifier: 520643
Philippine Islands
148. " The gun crews of a Navy cruiser covering American landing on the island of Mindoro, Dec. 15, 1944, scan the skies in an effort to identify a plane overhead. Two 5'' (127mm) guns are ready while inboard 20mm anti-aircraft crews are ready to act." 80-G-47471. National Archives Identifier: 520615
149. " A line of Coast Guard landing barges, sweeping through the waters of Lingayen Gulf, carries the first wave of invaders to the beaches of Luzon, after a terrific naval bombardment of Jap shore positions on Jan. 9, 1945." PhoM1c. Ted Needham. 26-G-3856. National Archives Identifier: 513215
150. " Gen. Douglas MacArthur wades ashore during initial landings at Leyte, P.I." October 1944. 111-SC-407101. National Archives Identifier: 531424
151. " Two Coast Guard-manned LST's open their great jaws in the surf that washes on Leyte Island beach, as soldiers strip down and build sandbag piers out to the ramps to speed up unloading operations." 1944. 26-G-3738. National Archives Identifier: 513213
152. " Veteran Artillery men of the `C' Battery, 90th Field Artillery, lay down a murderous barrage on troublesome Jap artillery positions in Balete Pass, Luzon, P.I." Morton, April 19, 1945. 111-SC-205918. National Archives Identifier: 531284
Iwo Jima & Okinawa
153. " Marines of the 5th Division inch their way up a slope on Red Beach No. 1 toward Surbachi Yama as the smoke of the battle drifts about them." Dreyfuss, Iwo Jima, February 19, 1945. 127-N-110249. National Archives Identifier: 532543
154. " Across the litter on Iwo Jima's black sands, Marines of the 4th Division shell Jap positions cleverly concealed back from the beaches. Here, a gun pumps a stream of shells into Jap positions inland on the tiny volcanic island." Ca. February 1945. 26-G-4122. National Archives Identifier: 513219
155. " Smashed by Jap mortar and shellfire, trapped by Iwo's treacherous black-ash sands, amtracs and other vehicles of war lay knocked out on the black sands of the volcanic fortress." PhoM3c. Robert M. Warren, ca. February/March 1945. 26-G-4474. National Archives Identifier: 513222
156. " Flag raising on Iwo Jima." Joe Rosenthal, Associated Press, February 23, 1945. 80-G-413988. National Archives Identifier: 520748
157. " Corsair fighter looses its load of rocket projectiles on a run against a Jap stronghold on Okinawa. In the lower background is the smoke of battle as Marine units move in to follow up with a Sunday punch." Lt. David D. Duncan, ca. June 1945. 127-GR-97-126420. National Archives Identifier: 532375
158. " A Marine of the 1st Marine Division draws a bead on a Japanese sniper with his tommy-gun as his companion ducks for cover. The division is working to take Wana Ridge before the town of Shuri." S.Sgt. Walter F. Kleine, Okinawa, 1945. 127-N-123170. National Archives Identifier: 532559
159. " With the captured capital of Naha as a background, Marine Maj. Gen. Lemuel Shepherd, commanding general of the 6th Marine Division, relaxes on an Okinawan ridge long enough to consult a map of the terrain." Pfc. Sam Weiner, ca. June 1945. 127-GR-95-122119. National Archives Identifier: 532374
Japan
160. " USS ESSEX based TBMs and SB2Cs dropping bombs on Hokadate (Hakodate), Japan." July 1945.80-G-490232. National Archives Identifier: 520989
161. " Task Force 58 raid on Japan. 40mm guns firing aboard USS HORNET on 16 February 1945, as the carrier's planes were raiding Tokyo." Lt. Comdr. Charles Kerlee, February 1945. 80-G-413915. National Archives Identifier: 520746
162. " Col. Paul W. Tibbets, Jr., pilot of the ENOLA GAY, the plane that dropped the atomic bomb on Hiroshima, waves from his cockpit before the takeoff, 6 August 1945." 208-LU-13H-5. National Archives Identifier: 535737
163. " A dense column of smoke rises more than 60,000 feet into the air over the Japanese port of Nagasaki, the result of an atomic bomb, the second ever used in warfare, dropped on the industrial center August 8, 1945, from a U.S. B-29 Superfortress." 208-N-43888. National Archives Identifier: 535795
164. " The patient's skin is burned in a pattern corresponding to the dark portions of a kimono worn at the time of the explosion." Atomic bomb survivor. Ca. 1945. 77-MDH-6.55b. National Archives Identifier: 519685
165. In the background, a Roman Catholic cathedral on a hill in Nagasaki. Ca. 1945. 77-AEC-52-4459. National Archives Identifier: 519385
Prisoners
166. Prisoners in the concentration camp at Sachsenhausen, Germany, December 19, 1938. 242-HLB-3609-25. National Archives Identifier: 540175
167. Jewish civilians: copy of a German photograph taken during the destruction of the Warsaw Ghetto, Poland, 1943. 238-NT-282. National Archives Identifier: 540124
168. " We were getting our second wind now and started flattening out that bulge. We took 50,000 prisoners in December alone." American soldier with captured Germans. Ca. 1944. 208-YE-105. National Archives Identifier: 12010189
169. " The endless procession of German prisoners captured with the fall of Aachen marching through the ruined city streets to captivity." Germany, October 1944. 260-MGG-1061-1. National Archives Identifier: 541597
170. Nuremberg Trials: looking down on the defendants' dock. Ca. 1945-46. 238-NT-592. National Archives Identifier: 540127
171. " German Gen. Anton Dostler is tied to a stake before his execution by a firing squad in the Aversa stockade. The General was convicted and sentenced to death by an American military tribunal. Aversa, Italy." Blomgren, December 1, 1945. 111-SC-225295. National Archives Identifier: 531326
172. " American prisoners of war celebrate the 4th of July in the Japanese prison camp of Casisange in Malaybalay, on Mindanao, P.I. It was against Japanese regulations and discovery would have meant death, but the men celebrated the occasion anyway." July 4, 1942. 111-SC-333290. National Archives Identifier: 531352
173. " Marines unloading Japanese POW from a submarine returned from war patrol." Lt. Comdr. Horace Bristol, ca. May 1945. 80-G-468228. National Archives Identifier: 520838
174. " Correspondents interview 'Tokyo Rose.' Iva Toguri, American-born Japanese." September 1945. 80-G-490488. National Archives Identifier: 520994
175. " Japanese POW's at Guam, with bowed heads after hearing Emperor Hirohito make announcement of Japan's unconditional surrender." August 15, 1945. 80-G-490320. National Archives Identifier: 520991
176. " Gaunt allied prisoners of war at Aomori camp near Yokohama cheer rescuers from U.S. Navy. Waving flags of the United States, Great Britain and Holland." Japan, August 29, 1945. 80-G-490444. National Archives Identifier: 520992
The Holocaust
177. " Starving inmate of Camp Gusen, Austria." T4c. Sam Gilbert, May 12, 1945. 111-SC-264918. National Archives Identifier: 531344
178. " These are slave laborers in the Buchenwald concentration camp near Jena; many had died from malnutrition when U.S. troops of the 80th Division entered the camp." Pvt. H. Miller, Germany, April 16, 1945. 208-AA-206K-31. National Archives Identifier: 535560
179. " This victim of Nazi inhumanity still rests in the position in which he died, attempting to rise and escape his horrible death. He was one of 150 prisoners savagely burned to death by Nazi SS troops." Sgt. E. R. Allen, Gardelegen, Germany, April 16, 1945. 111-SC-203572. National Archives Identifier: 531265
180. " Some of the bodies being removed by German civilians for decent burial at Gusen Concentration Camp, Muhlhausen, near Linz, Austria. Men were worked in nearby stone quarries until too weak for more, then killed." T4c. Sam Gilbert, May 12, 1945. 111-SC- 204811. National Archives Identifier: 531275
181. " A truck load of bodies of prisoners of the Nazis, in the Buchenwald concentration camp at Weimar, Germany. The bodies were about to be disposed of by burning when the camp was captured by troops of the 3rd U.S. Army." Pfc. W. Chichersky, April 14, 1945. 111-SC-203464. National Archives Identifier: 531261
182. " Bones of anti-Nazi German women still are in the crematoriums in the German concentration camp at Weimar, Germany, taken by the 3rd U.S. Army. Prisoners of all nationalities were tortured and killed." Pfc. W. Chichersky, April 14, 1945. 111-SC- 203461. National Archives Identifier: 531260
183. " A German girl is overcome as she walks past the exhumed bodies of some of the 800 slave workers murdered by SS guards near Namering, Germany, and laid here so that townspeople may view the work of their Nazi leaders." Cpl. Edward Belfer. May 17, 1945. 111-SC-264895. National Archives Identifier: 531343
Death & Destruction
184. " The German ultimatum ordering the Dutch commander of Rotterdam to cease fire was delivered to him at 10:30 a.m. on May 14, 1940. At 1:22 p.m., German bombers set the whole inner city of Rotterdam ablaze, killing 30,000 of its inhabitants."* Aerial view of the ruins of Rotterdam. 208-PR-10L-3. National Archives Identifier: 535916
(* Note: This 30,000 which appears in this photos' caption is now seen as inaccurate. Historians believe the number who died was between 800-980. See The Oxford Companion to World War II, editors I.C.B. Dear and M.R.D. Foot, Oxford University Press, 1995, p. 968.)
185. " Choked with debris, a bombed water intake of the Pegnitz River no longer supplies war factories in Nuremberg, vital Reich industrial city and festival center of the Nazi party, which was captured April 20, 1945, by troops of the U.S. Army." 208-AA- 207L-1. National Archives Identifier: 535562
186. " American soldiers, stripped of all equipment, lie dead, face down in the slush of a crossroads somewhere on the western front." Captured German photograph. Belgium, ca. December 1944. 111-SC-198245. National Archives Identifier: 531237
187. " With torn picture of his feuhrer beside his clenched fist, a dead general of the Volkssturm lies on the floor of city hall, Leipzig, Germany. He committed suicide rather than face U.S. Army troops who captured the city on April 19. 1945." T5c. J. M. Heslop. 208-YE-148. National Archives Identifier: 535982
188. " Photo taken at the instant bullets from a French firing squad hit a Frenchman who collaborated with the Germans. This execution took place in Rennes, France." Himes, November 21, 1944. 111-SC-196741. National Archives Identifier: 531224
189. " The Tapel Massacre on 1 July 1945. Picture shows Pedro Cerono, the man who discovered the group of 8 skulls. Tapel, Cagayan Province, Luzon, Philippine Islands." T5c. Lewis D. Klein, November 23, 1945. 111-SC-227909. National Archives Identifier: 531327
190. "A Coast Guard seaman died at his battle station aboard the USS MENGES, torpedoed by a nazi sub in the Mediterranean. He represents the old Coast Guard expression, `You have to go out, but you don't have to come back.'" PhoM1c. Arthur Green. 26-G-2330. National Archives Identifier: 531327
191. "Two enlisted men of the ill-fated U.S. Navy aircraft carrier LISCOME BAY, torpedoed by a Japanese submarine in the Gilbert Islands, are buried at sea from the deck of a Coast Guard-manned assault transport." November 1943. 26-G-3182. National Archives Identifier: 513193
192. "Standing in the grassy sod bordering row upon row of white crosses in an American cemetery, two dungaree-clad Coast Guardsmen pay silent homage to the memory of a fellow Coast Guardsman who lost his life in action in the Ryukyu Islands." Benrud, ca. 1945. 26-G-4739. National Archives Identifier: 513229
Victory & Peace
193. "Field Marshall Wilhelm Keitel, signing the ratified surrender terms for the German Army at Russian Headquarters in Berlin." Lt. Moore, Germany, May 7, 1945. 111-SC-206292. National Archives Identifier: 531290
194. "Jubilant American soldier hugs motherly English woman and victory smiles light the faces of happy service men and civilians at Piccadilly Circus, London, celebrating Germany's unconditional surrender." Pfc. Melvin Weiss, England, May 7, 1945. 111-SC-205398. National Archives Identifier: 531280
195. At the White House, President Truman announces Japan's surrender. Abbie Rowe, Washington, DC, August 14, 1945. 79-AR-508Q. National Archives Identifier: 520054
196. "GI's at the Rainbow Corner Red Cross Club in Paris, France, whoop it up after buying the special edition of the Paris Post, which carried the banner headline, `JAPS QUIT.'" T3c. G. Lempeotis, August 10, 1945. 111-SC-210208. National Archives Identifier: 531309
197. "New York City celebrating the surrender of Japan. They threw anything and kissed anybody in Times Square." Lt. Victor Jorgensen, August 14, 1945. 80-G-377094. National Archives Identifier: 520697
198. "Gen. Douglas MacArthur signs as Supreme Allied Commander during formal surrender ceremonies on the USS MISSOURI in Tokyo Bay. Behind Gen. MacArthur are Lt. Gen. Jonathan Wainwright and Lt. Gen. A. E. Percival." Lt. C. F. Wheeler, September 2, 1945. 80-G-348366. National Archives Identifier: 520694
199. " Happy veterans head for harbor of Le Havre, France, the first to be sent home and discharged under the Army's new point system." Pfc. Stedman, May 25, 1945. 111-SC-207868. National Archives Identifier: 531298
200. " These Jewish children are on their way to Palestine after having been released from the Buchenwald Concentration Camp. The girl on the left is from Poland, the boy in the center from Latvia, and the girl on right from Hungary." T4c. J. E. Myers, June 5, 1945. 111-SC-207907. National Archives Identifier: 531300
201. " The famous British liner, QUEEN MARY, arrives in New York Harbor, June 20, 1945, with thousands of U.S. troops from European battles." 80-GK-5645.* National Archives Identifier: 521011
202. " F4U's and F6F's fly in formation during surrender ceremonies; Tokyo, Japan. USS MISSOURI left foreground." September 2, 1945. 80-G-421130. National Archives Identifier: 520775
---
Sours: https://www.archives.gov/research/military/ww2/photos
1054
1055
1056
1057
1058